Your Next Destination: Kanagawa, Japan for Hot Spring Heaven, Seaside Fun, and Vibrant City Life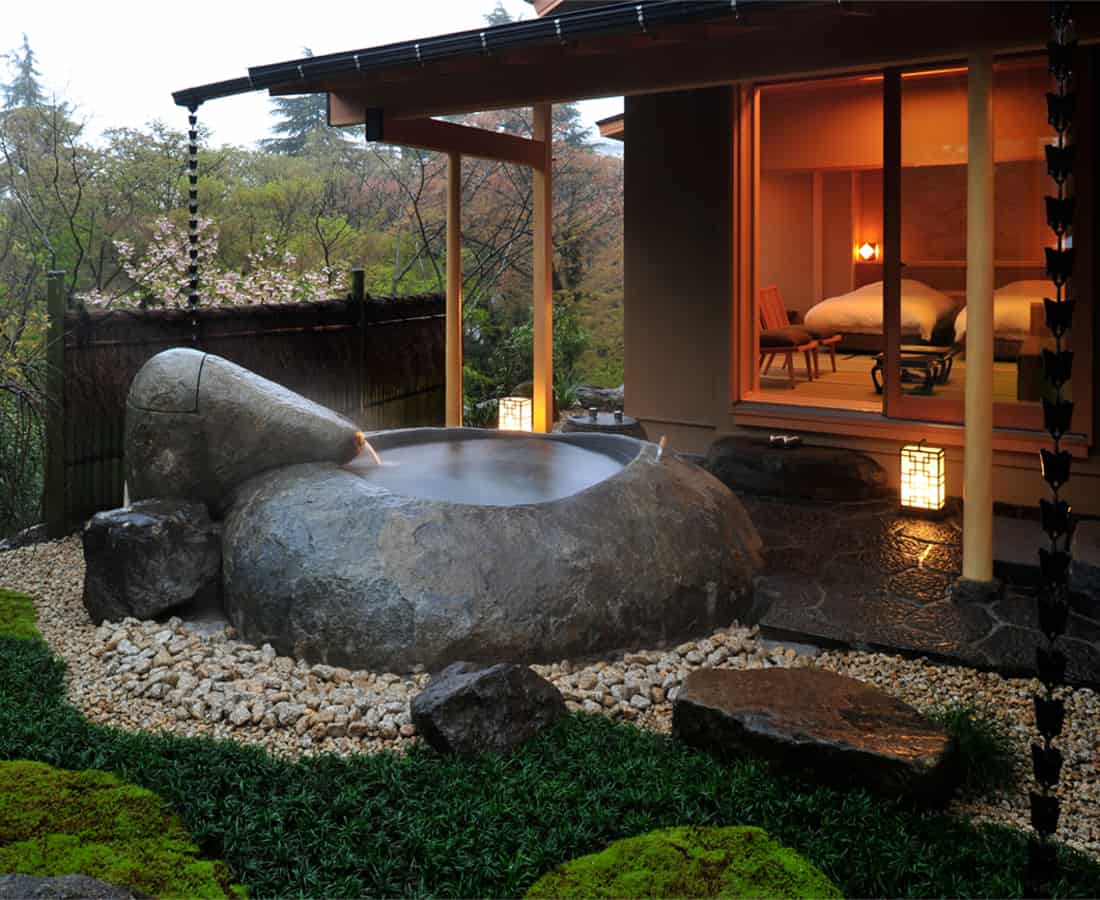 PUBLISHED December 29th, 2020 11:57 am | UPDATED January 6th, 2021 04:39 pm
The next time we travel to Japan, we're skipping the usual haunts of Tokyo or Kyoto haunts for this under-the-radar gem. If there's any prefecture that boasts the best of nature sites and the cultural city, Kanagawa would be it. Located just south of Tokyo, it's easily accessed from both Narita and Haneda Airports on limousine buses or the train via Tokyo in less than two hours.
Whether you're after serene onsen stays, luxe beach retreats, or private cultural experiences, this coastal prefecture is home to them all – minus the pandemic-unfriendly crowds to boot. Travel might be off the cards now, but here's what we're dreaming of for our next holiday to Kanagawa.
Soak Up Onsen Goodness in Hakone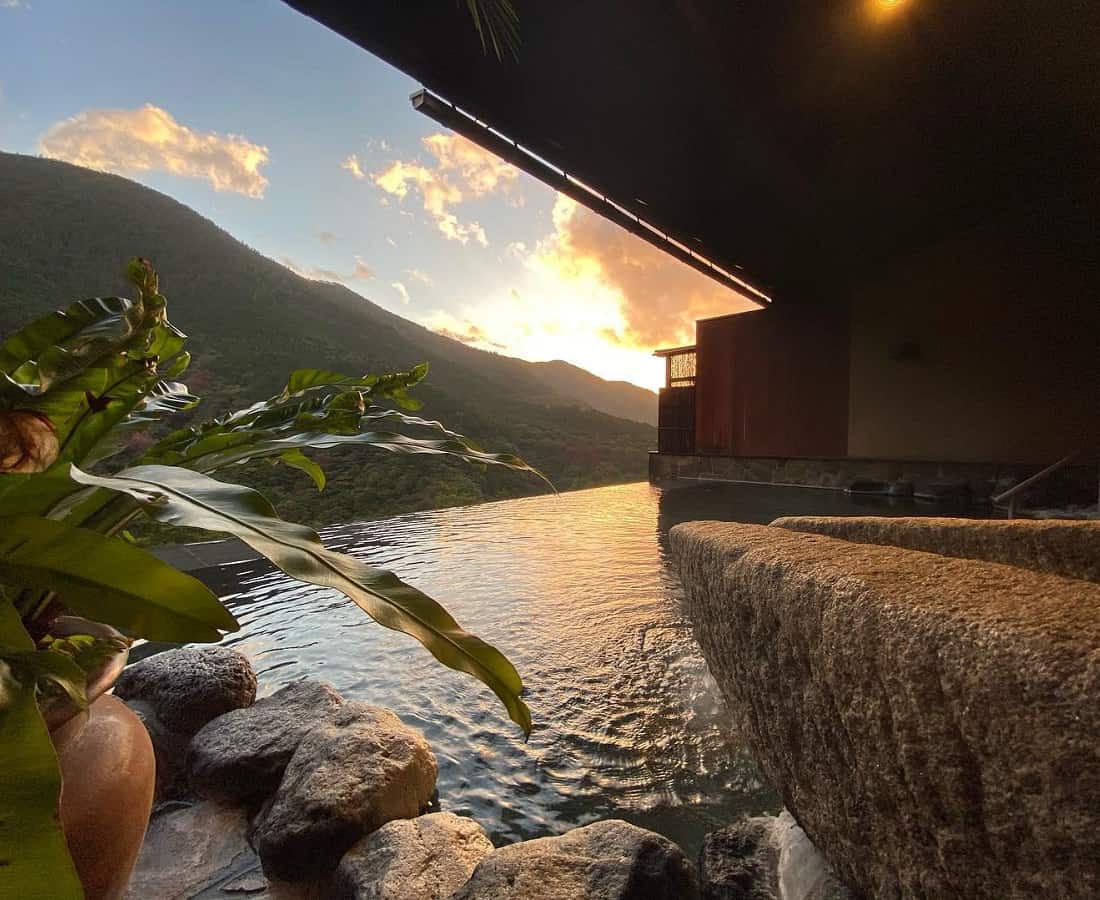 One of Japan's most beloved onsen towns, Hakone is bubbling with natural beauties and intimate hot spring resorts. If you're craving rejuvenation after this crazy year (and who isn't?), its many traditional ryokans – complete with scenic views, elegant kaiseki meals, and tatami-matted simplicity – are just the ticket.
Nestled high in the mountains, Hakone Ginyu is a spa resort with only 20 rooms, each with its own private outdoor onsen – no need to worry about social distancing! Gora Kadan makes for another exclusive hideaway in the heart of Hakone National Park, on the grounds of what was once a summer retreat for the Imperial family. Have your pick of indoor wooden baths and open-air rock pools cocooned by greenery. Get your worries rubbed away at the full-service spa, or enjoy more privacy with an in-room shiatsu massage.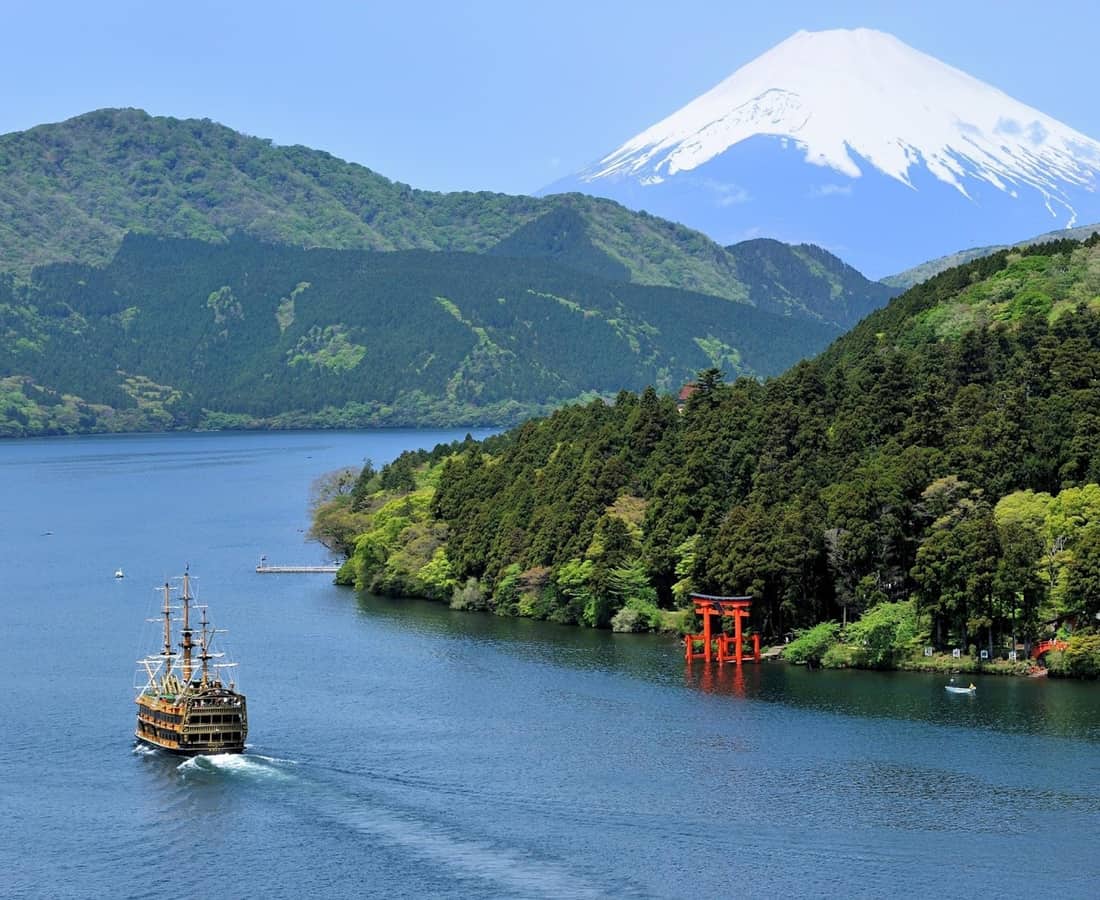 It's worth also dragging yourself out of the ryokan for a hike to Owakudani – a volcanic valley once dubbed Hell Valley for its sulfur fumes. Peppered along the rugged terrain are bubbling pools, in which you can cook the local specialty: kuro-tamago, or black eggs. The sulfur in the water turns the shells of these hardboiled eggs black, and local lore has it that eating one adds seven years to your life. Once you're fueled up, hike onward to Mount Komagatake and catch the ropeway to Lake Ashinoko. Boat cruises are the best thing to do on this brilliantly blue caldera lake – on a clear day, you might even be able to spot Mount Fuji in the distance.
Find Your Zen with Cultural Experiences in Kamakura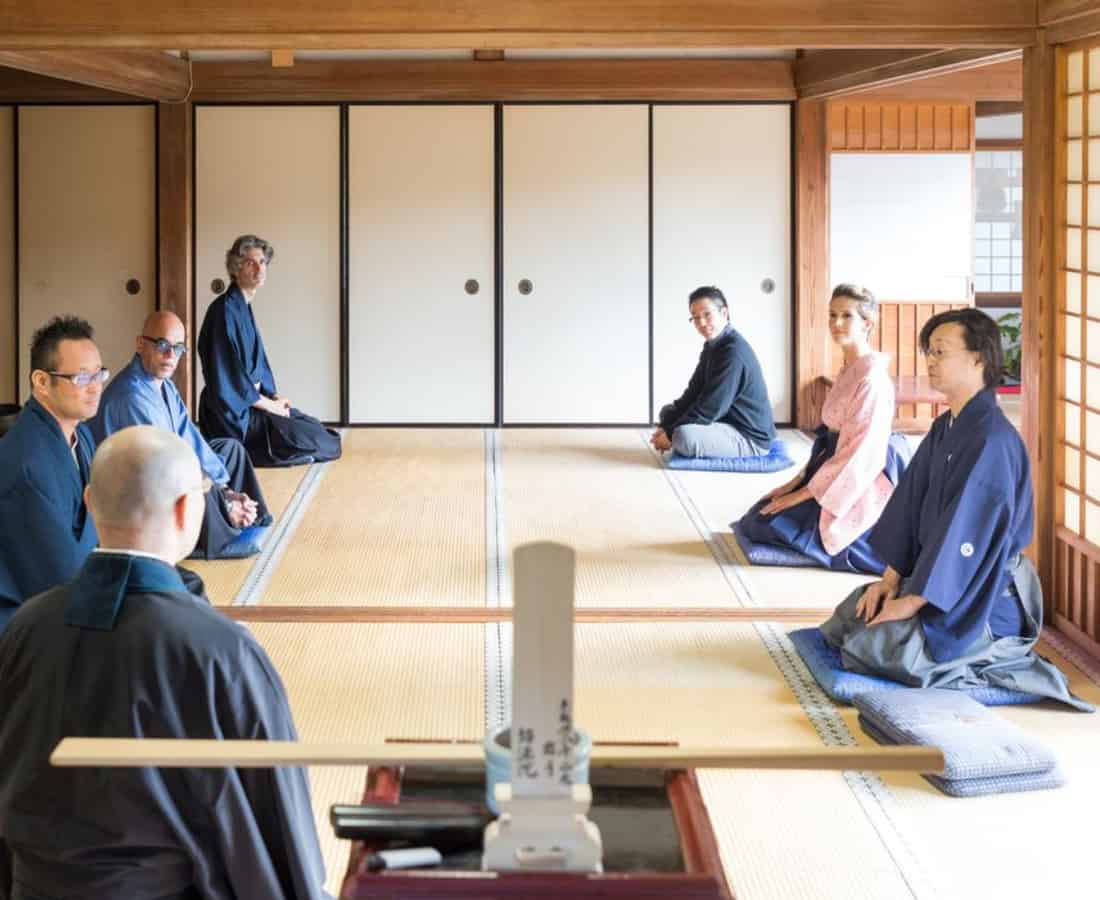 Once the political centre of 12th-century Japan, it's no surprise that Kamakura is rich with temples and shrines. Popular spots for a stroll include Hokokuji Temple with its beautiful bamboo grove and Hasedara with its eleven-headed Kannon statue, but there're more immersive adventures to be had as well.
Set in Kigen-in, a temple within the grounds of the great Engakuji complex, The SAMURAI Project runs private programs crafted around traditional zen practices. Find your inner balance with their zazen experience – also known as sitting meditation, this method for clearing the mind was once practised by samurai. Or hone your mental and physical sharpness with a course on iaido, a Japanese martial art focused on swift katana-drawing moves.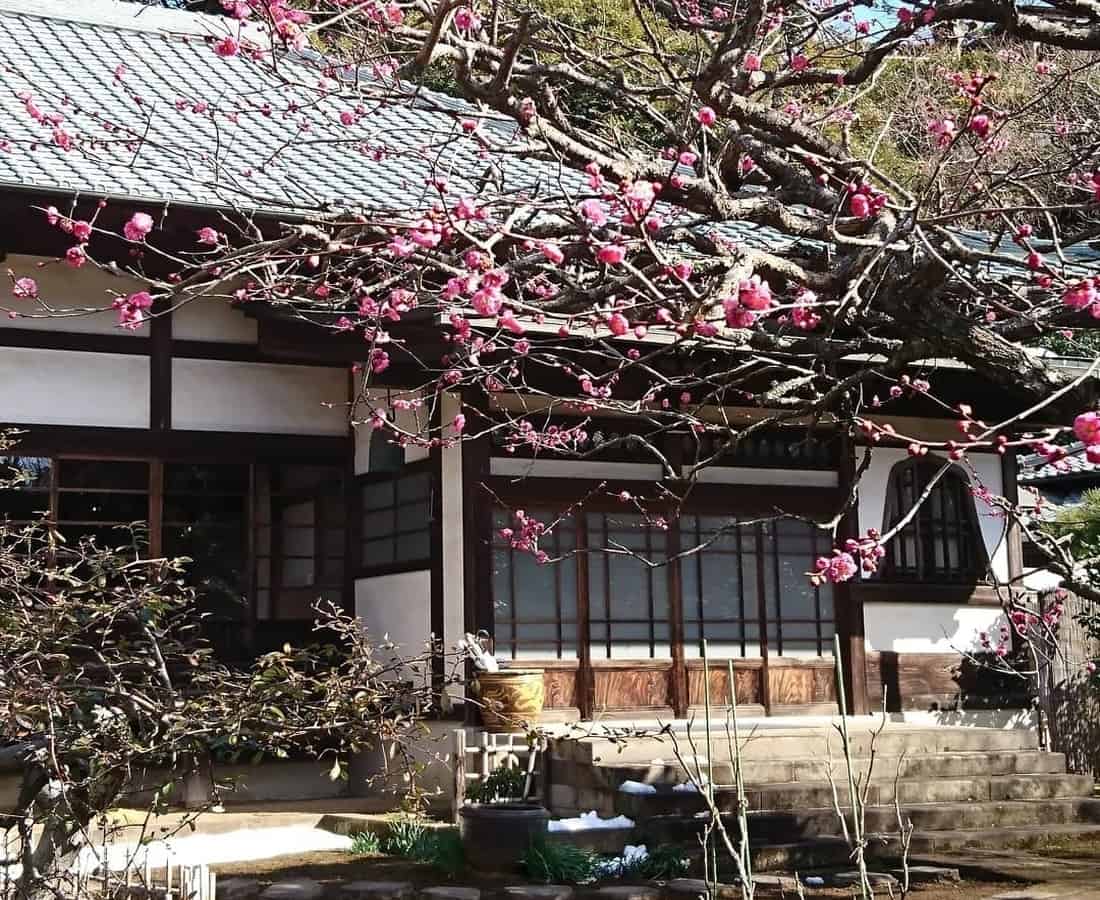 For the gourmets, make the pilgrimage to Komyo-ji Temple for a taste of shojin ryori. This simple, plant-based cuisine is traditionally eaten by monks on the principle of ahimsa, or compassion towards all beings. Founded in 1243, this lesser-known temple is pretty stunning itself too – spring brings sightings of cherry blossoms, while lotuses bloom in the pond from July.
Savour the Suite Life in Vibrant Yokohama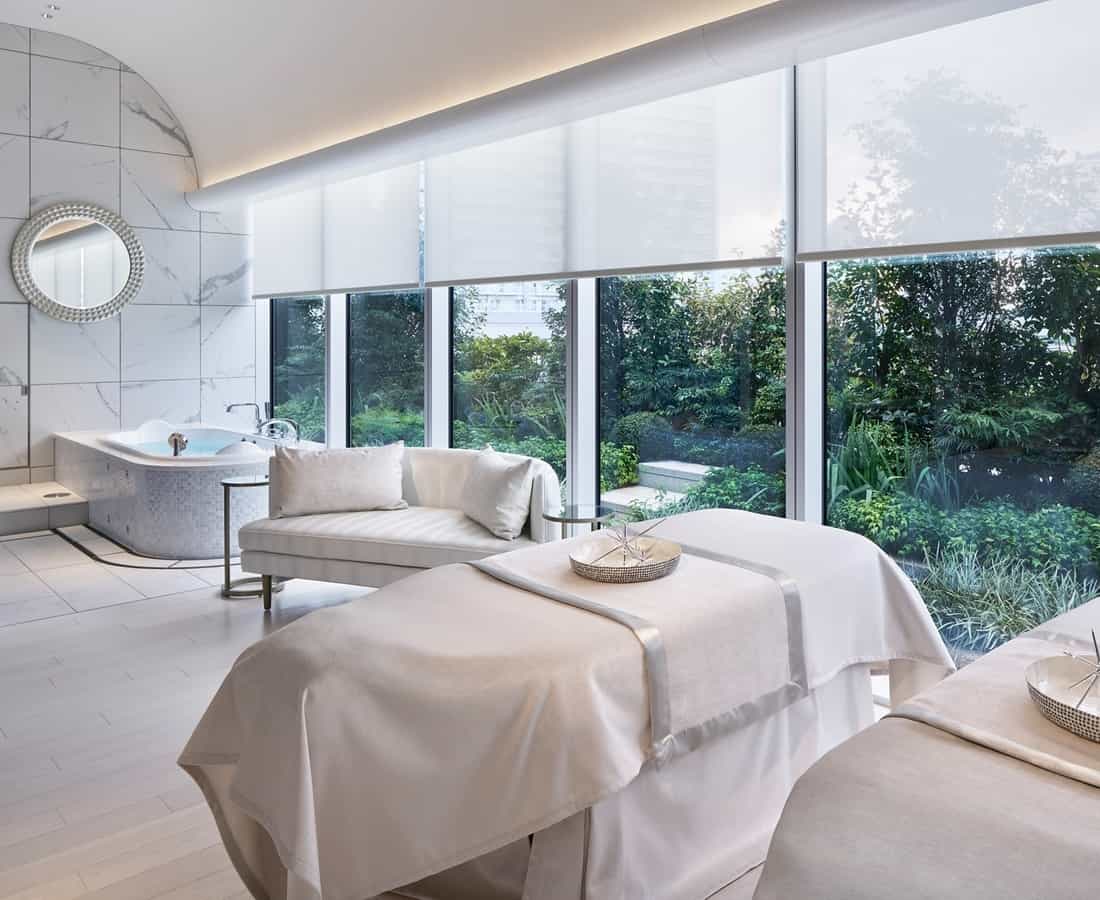 Beyond nature and rustic peace, there're plenty of city thrills to be found in buzzy Yokohama. Want to be pampered? Kanagawa's capital has its fair share of luxe hotels, with the sleekest new face on the city skyline being The Kahala Hotel & Resort Yokohama.
Opened just this September on the Minato Mirai waterfront, its 146 rooms each clock in at over 47 sqm and boast glittering harbour views. You'll likely spend all your time switching between the indoor spa baths and 20-meter heated pool; don't miss out on their intriguing spa menu, including a Yokohama original treatment featuring lomi lomi massage techniques. For sky-high views, there's also the iconic Yokohama Royal Park Hotel, perched atop the Yokohama Landmark Tower. The 65th floor even houses a tea ceremony room for the world's highest sipping experience.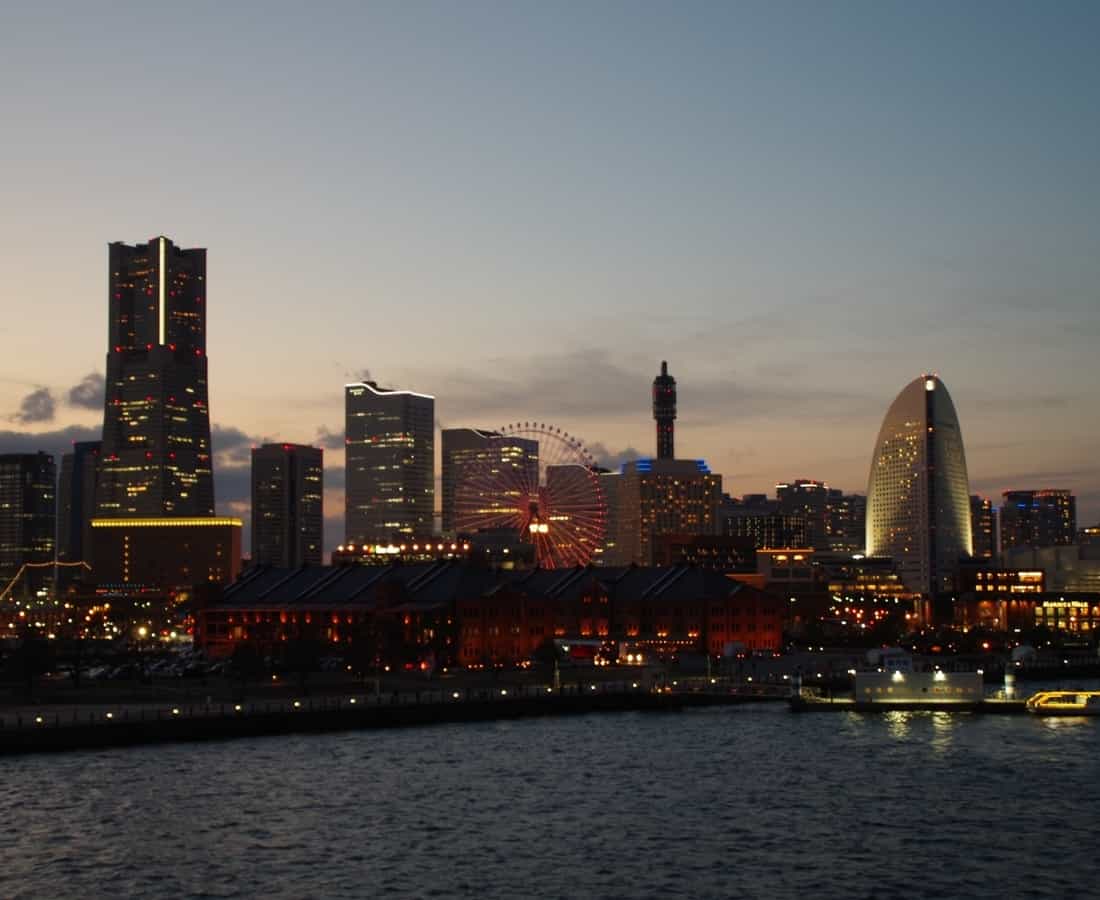 Don't miss museums dedicated to two of Japan's most delicious inventions – ramen and cup noodles – then hop on a free brewery tour at the Kirin Beer Factory. Rejuvenate with a stroll through Sankeien Garden – a sprawling landscape garden dotted with tea houses, small rivers, and a historic pagoda – before bar-hopping in grungy Noge, an under-the-radar 'hood packed with niche watering holes and Japan's oldest jazz café.
Enjoy Sun and Seafood on the Miura Peninsula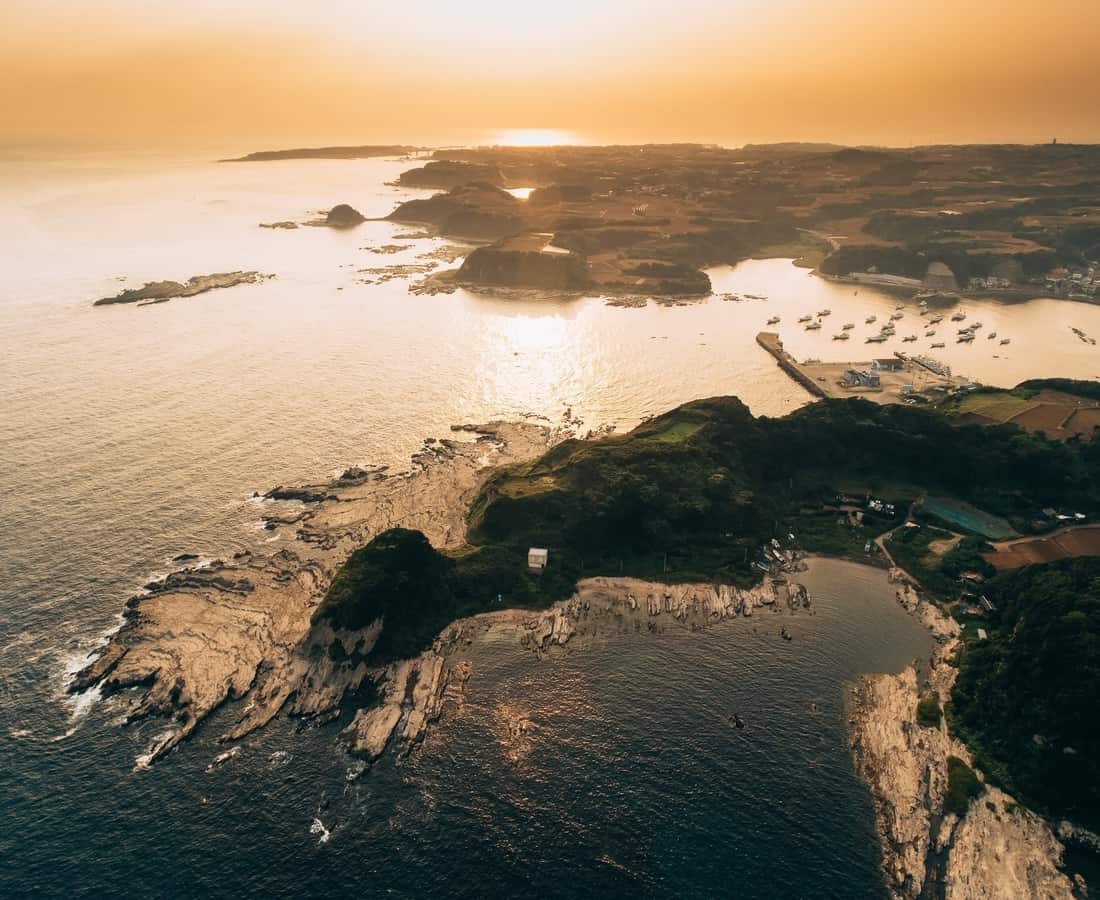 The Miura Peninsula tends to be outshone by popular neighbours Yokohama and Kamakura, but that just means less crowds to beat at the beach. Poised on Kanagawa's southeasternmost tip, this seaside spot is perfect for a daytrip with its water activities and deliciously fresh catch.
Your first stop should be Misaki, Miura's port town teeming with fresh tuna markets. Stop by the Misaki Regional Wholesale Fish Market for lively tuna auctions, and catch professional dealers that trade fish by the hundreds each day in action. Hungry from watching the buzz? Savour the catch of the day – think tuna, mackerel, and Japanese bluefish – at the Misaki Fisharina Wharf – Urari, or feast on sashimi at one of the nearby seafood restaurants.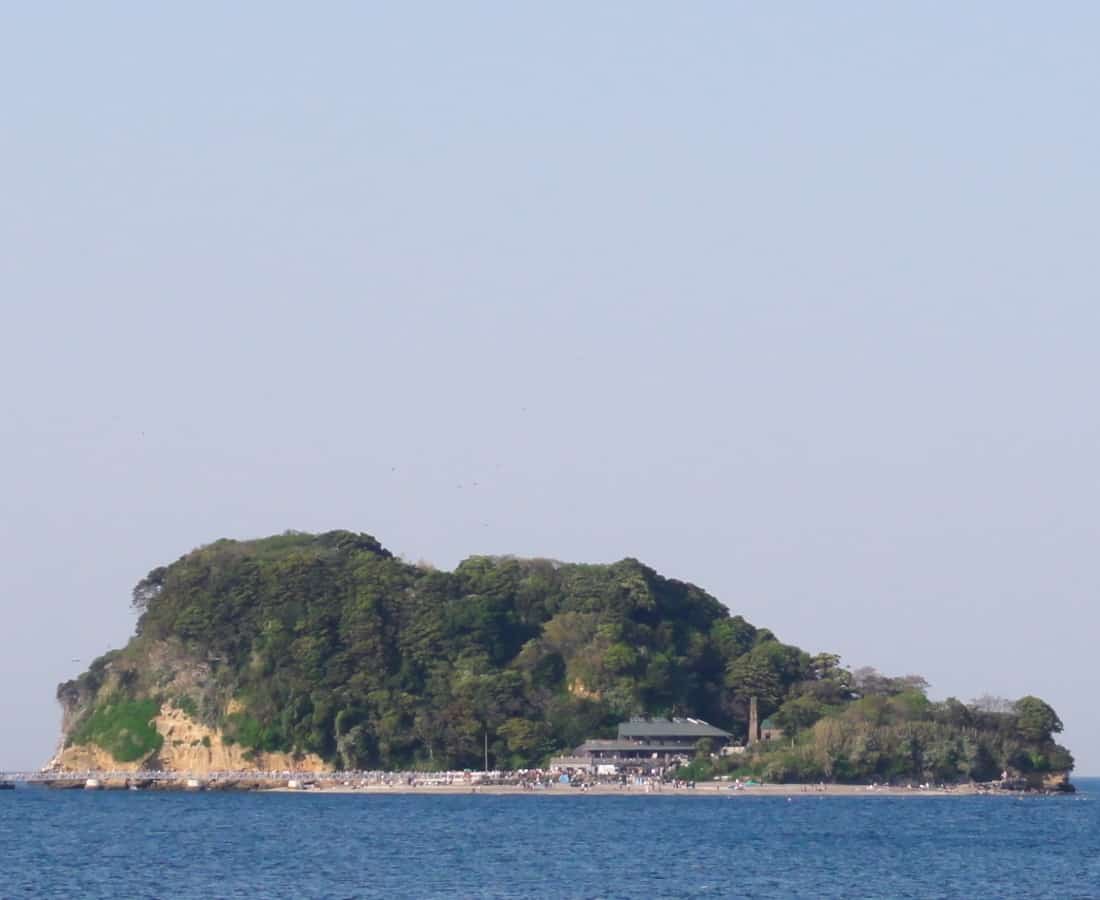 For fun in the sun, hop on a ferry to Sarushima – a pocket-sized island paradise with pristine sands and prime barbecue spots. While soaking up Vitamin D, head inland to explore the island's WWII ruins. Sarushima was once a fortress for Tokyo Bay, and its history lingers in its picturesque ruins – Flemish-style red brickwork and networks of tunnels, now overgrown with plant life. Fun fact: this site was the inspiration behind the ruins in Ghibli's iconic Laputa: Castle in the Sky.
For a truly private experience, it doesn't get more exclusive than yacht glamping. Riviera Seabornia Marina organizes glamping experiences aboard a catamaran yacht round the scenic Koajiro Bay. Whatever your whims, this bespoke cruise can fit them in – catch the sunrise with a spot of fishing, take an afternoon trek through the wildlife-rich Koajiro-no-Mori forest, then build a bonfire on the floating pier. Or hey, simply lounge back and soak up the sea breeze all day.
Step Back in Time at Kawasaki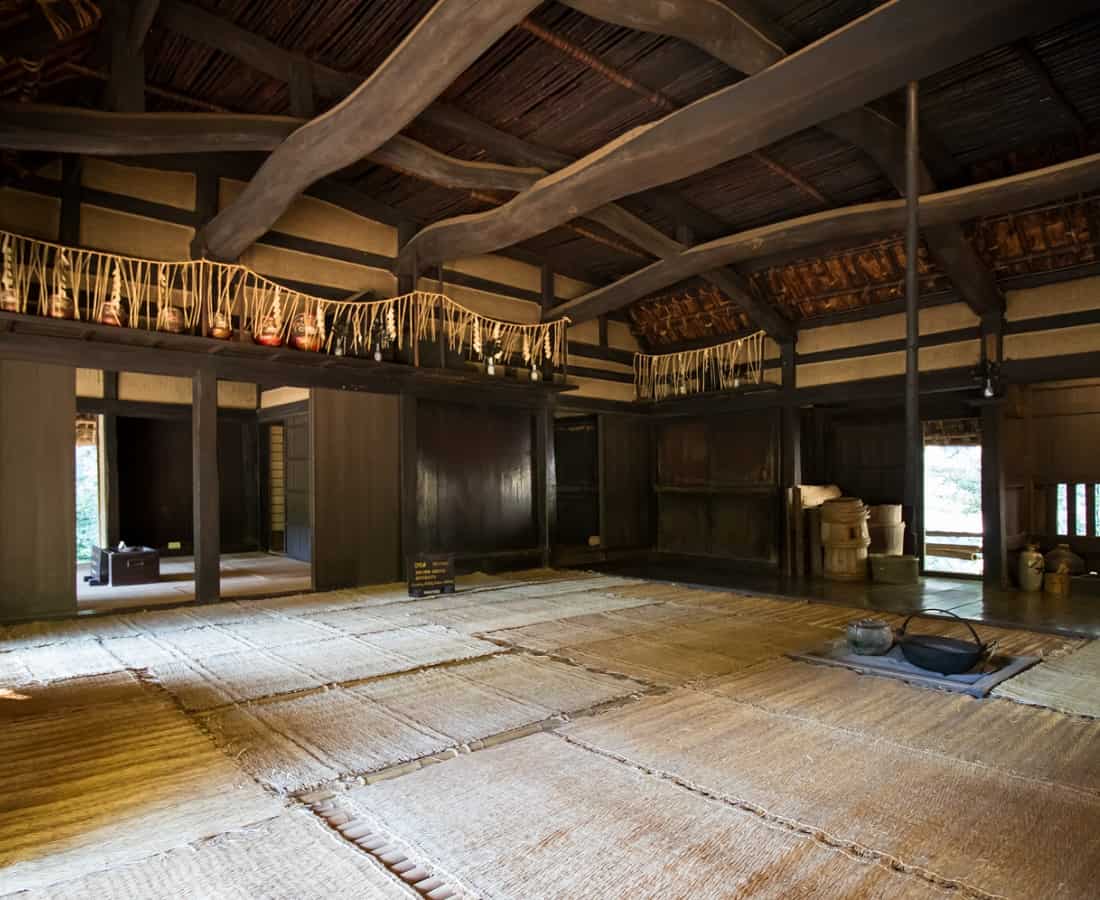 Kawasaki is another oft-overlooked gem, but this young city has its share of quirky surprises. You'd be hard-pressed to find anything as eclectic as the Japan Open Air Folk House Museum – this sprawling folklore park is home to 25 preserved buildings from the Edo period (1603-1868), relocated here from all over Japan.
Stroll through authentic houses once lived in by samurai, fishermen, and wealthy merchants; you'll even find a gassho-zukuri farmhouse with its signature thatched roof and colossal cedar pillars. Far from the usual museum tour, the park offers a whole sensory experience. Get a whiff of wood smoke from fires burning in the irori hearths, try your hand at indigo dying and bamboo crafts, and slurp up soba from a restaurant in one of the farmhouses.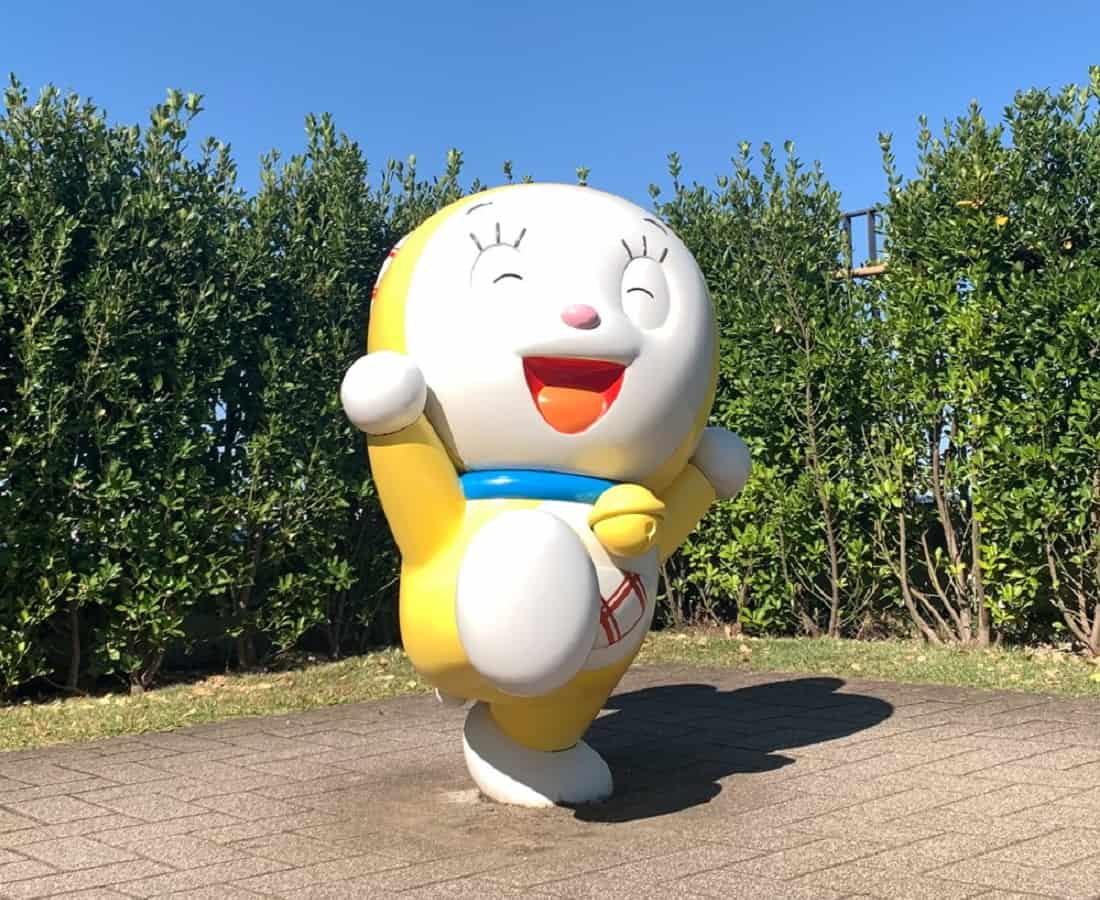 Meanwhile, the Fujiko F. Fujio Museum offers a walk down memory lane of a more nostalgic kind. Fondly known as the Doraemon Museum, its collections are dedicated to the manga master Fujiko F Fujio, erstwhile creator of beloved cartoon Doraemon. Check out original sketches and short films from Doraemon, binge on manga in the free reading zone, and pick up adorable Doraemon merch. Talk about a childhood throwback.
Top Image: Gora Kadan