10 Questions With Celebrity Chef Jean-Georges Vongerichten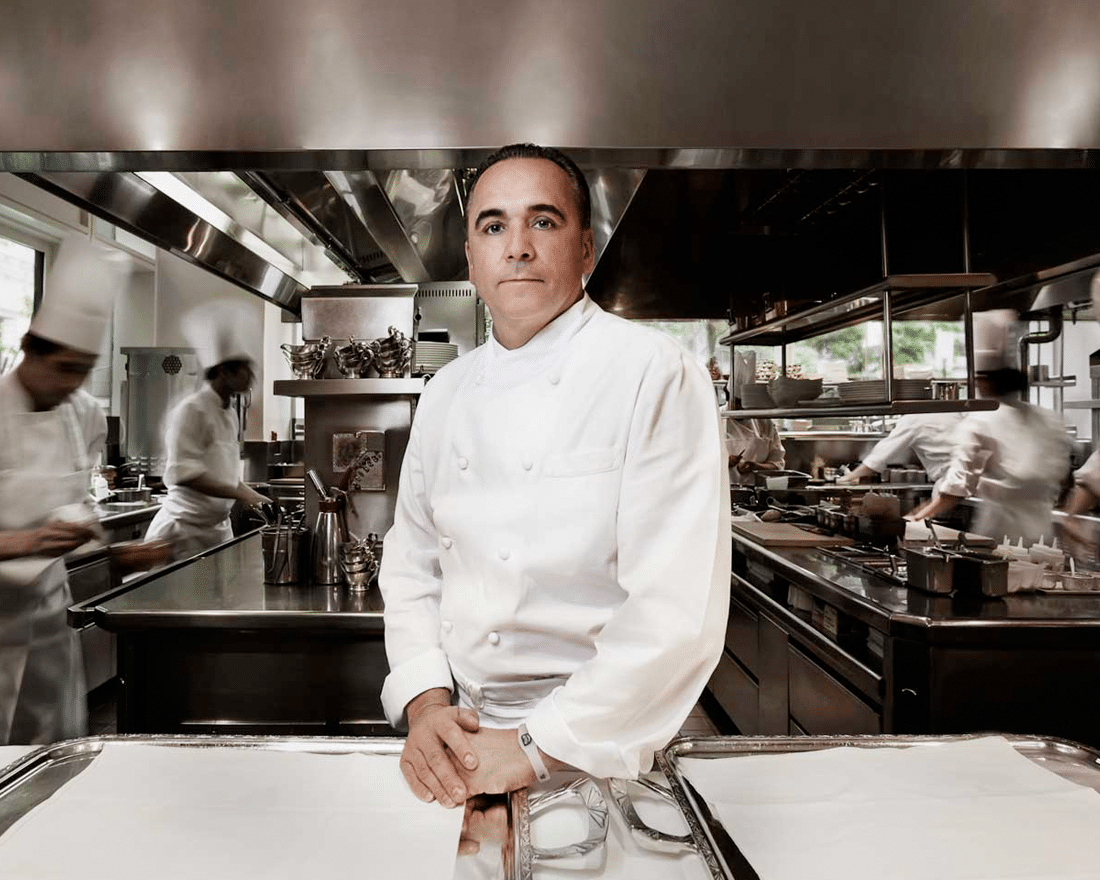 PUBLISHED May 7th, 2018 06:00 am | UPDATED May 18th, 2020 04:54 pm
When it comes to crafting the fanciest of dishes, Jean-Georges Vongerichten ranks particularly high up on the culinary ladder. After over 40 years of success, the acclaimed chef and restaurateur continues to spend large amounts of time in the kitchen experimenting with ingredients and concepts. In his eponymous restaurant near Central Park, you will find his famously fluffy scrambled eggs stuffed in an eggshell and topped with cold whipped cream and salty caviar. At Jean-Georges at the Connaught in London, he blends acidity and chilli heat on a slice of black bread spread with butter, and laden with raw sea urchin and pickled jalapeño.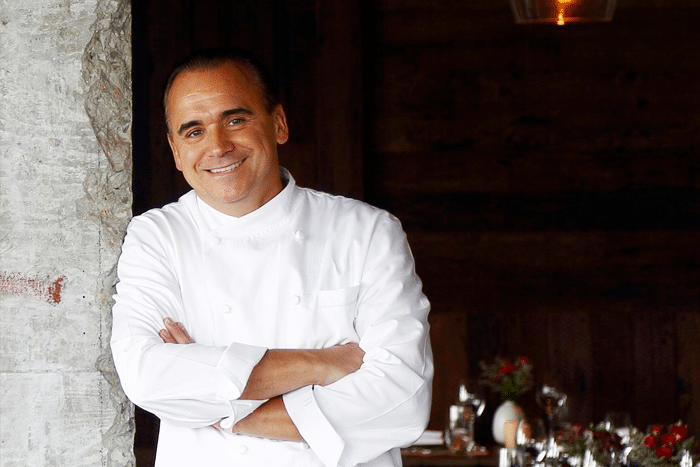 And in Singapore? There's a nutty spice-crusted snapper steeped in sweet and sour broth at The Dempsey Cookhouse & Bar, one of his newer ventures. It's also there that we met with the man himself to talk about his process for creating new dishes, food trends, and passing on the cooking bug to his kids.
Hi Jean-Georges, thanks for sitting down with us! Tell us, what's the biggest food trend of this year?
We're doing a lot of vegetarian and plant-based food nowadays, because more people are going towards that. It takes two weeks to get a radish, but it takes two years to get a steak. I think people are realising that they want to be part of a society that is more sustainable and organic. Especially the new millennials – they really watch what they eat.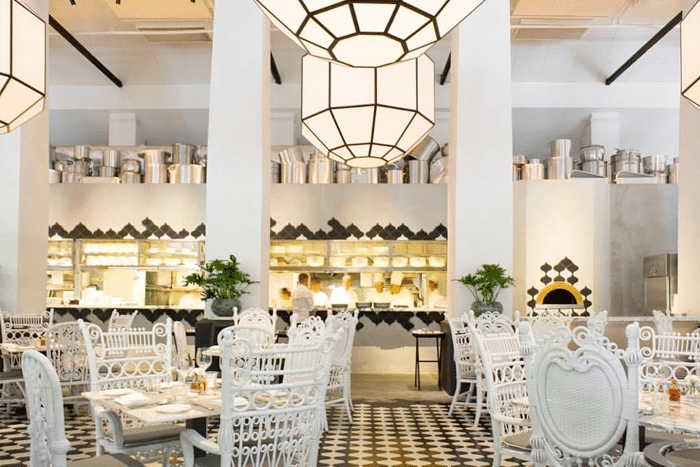 In the States, many are adverse to eating vegetables. How do you make your dishes more appealing?
Asia is very fortunate in that the diet is already full of vegetables, grains, and rice. The diet's already here. This part of the world is already healthier than the United States. With spices and different sauces, you can make vegetables really tasty. You can roast some cauliflower or shiitake mushroom and it becomes very meaty. Then, you can pair it with things like ginger or soy.
Do you have any pet peeves when it comes to food?
I was never into molecular gastronomy. I always felt food should be natural, rather than use chemicals. I agree with techniques and new ways of cooking, but I want shrimp to be snappy and not look like noodles. I also don't do 'zoo food' like crocodiles, zebras, snakes, and the like. Those species are too rare.
So, with social media, anyone can be a critic now. What do you think of that?
I think it's great, I do it everyday. I think it's good to have instant feedback, which makes things better and raises the bar everyday. If someone said it was too salty, we check it out. And now, we try to think if the food looks good enough, to be 'Instagram-able'. It's also a way for a chef to make a kind of hallmark – you make a dish, take a photo, and post it. Because now everybody is copying everybody.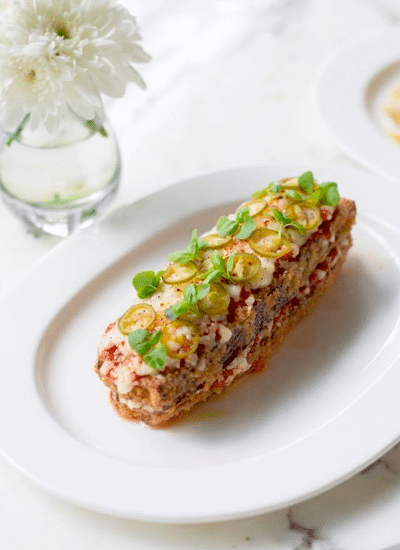 What's your process for creating a new dish?
When I was in Singapore last month, we went to a farm to pick up some eggplants. And the first thing that came to me was eggplant parmesan. It's a very fast process. Probably when I started 43 years ago, I had to experiment, and 90% of it was a failure because you want to nail it. Now I taste things in my mind.
Is there anything that diners should always order at your restaurants?
There are many of them. We do an toasted egg dish with caviar. We cook rice krispies with kombu and rice vinegar in a pot with white sushi rice and asparagus. Specifically at The Dempsey Cookhouse, it's the truffle pizza with wholewheat dough, black truffle paste, and fontina cheese. It's very earthy and umami as well, and everyone loves it. This place also does great fried chicken, and a tuna tartare.
How does the scene in New York compare to Singapore?
New York is actually very conservative compared to Singapore. There are new restaurants but a lot of them don't work out because Americans are not very adventurous when they leave their town. 10 new ones open a week and 10 close. There's an ethnic and cultural mix there too, but not as much. I guess it's because they don't have the same degree of culinary innovation as Singapore.
What do you do on your day offs? Do your kids cook?
I still cook every day for the family. My wife, who is Korean, cooks kimchi, hotpot, and the like. We cook at home mostly for friends and family. My son is already a chef, and he's opening a restaurant called Vong's Kitchen in Jakarta.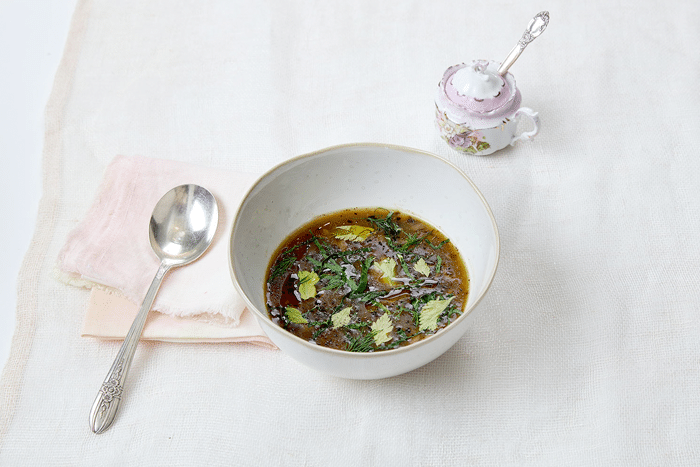 Any new openings we can look forward to?
Right now I have 36 restaurants, so it's okay, I'll take it easy. Recently, I opened the ABCV in New York, one at The Connaught in London, Tangara in São Paulo in Brazil, and a steakhouse in Los Angeles last year.
Do you have any favourite restaurants here in Singapore?
I like to eat on the streets, but there's also a new era, and I like to see what happening in the scene. The other day, we tried the Michelin-starred Hong Kong Soya Sauce Chicken in Chinatown. Waku Ghin is great, and Odette, and COMO Cuisine next door of course. There's also the Tippling Club and Burnt Ends.
Keep up with Jean-Georges Vongerichten at his official website here.