Restaurant Review: New Lunch Menu at JYPSY, Singapore Serves Hearty Bowls and Sandwiches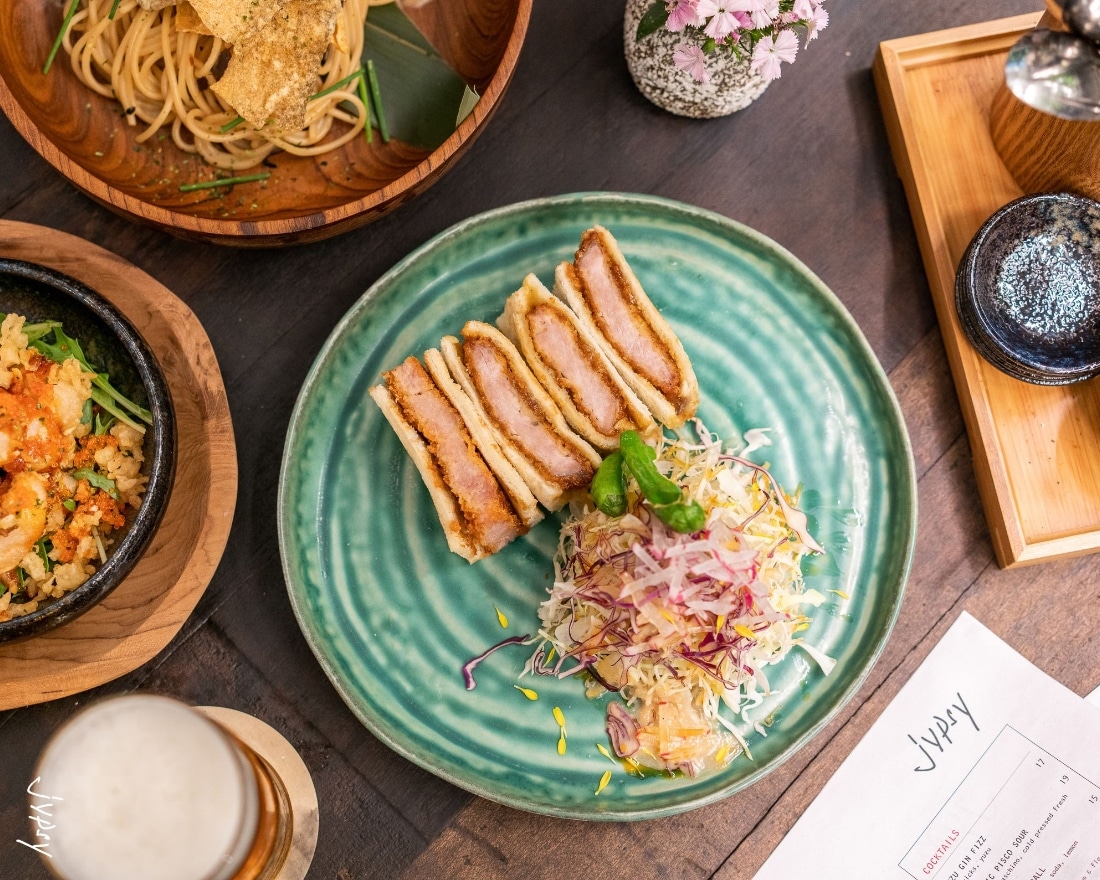 PUBLISHED June 24th, 2019 07:00 am | UPDATED July 12th, 2019 03:17 pm
It's a little off the grid – a short walk from Fort Canning – but JYPSY, located next to parent chain PS.Cafe, is always well-worth the travel. Popular for their contemporary twist on Japanese cuisine, the casual yet elegant restaurant draws us in with their hearty bowls, sharing plates and sweet desserts. JYPSY's new lunch menu, specially crafted for the midday crowd, showcase a new series of standalone hearty plates – perfect for dining alone, or when you want a fuss-free yet sumptuous meal.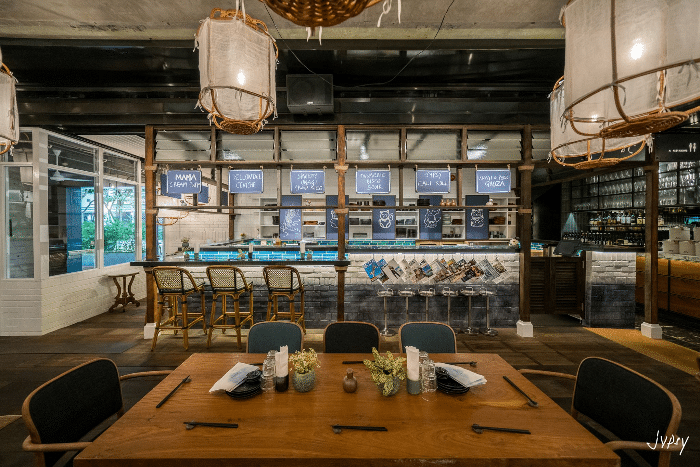 The place is spacious, decorated with a wooden interior for an intimate and homely feeling. I love the attention to detail; the seats by the counter and daily specials handwritten on boards transported me momentarily to a seafood restaurant in Japan. Looks cosy, and pretty enough to keep us occupied while waiting for our mains. And it's a short wait for premium goodness: ingredients were generously arranged on top of a bed of Japanese rice, with pickles in a corner.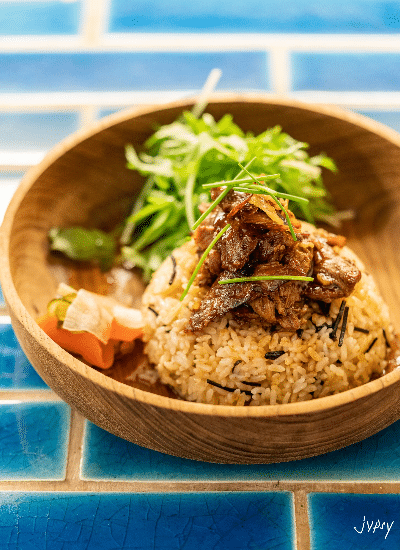 We start with Tajima Beef Fried Rice ($23++), their latest addition to the list of All Day Bowls. The fried rice is fragrant from the kombu butter, and the grilled Wagyu beef was medium-done with a slight chewiness, which matched the fried rice well.
We move on to their three new Chirashi bowls, and they certainly do not disappoint. The Tempura Snapper Chirashi ($16+) stands out with its light tempura snapper; it was crispy, yet soft and fleshy on the inside. Nestled on a bed of fluffy egg omelette, topped with flying fish roe and green tea tartar, this dish is seemingly simple yet well-crafted to delight.
The Kara-age Chirashi ($16+) is basically Japanese deep-fried chicken with an egg omelette, with generous sprinkles of shichimi furikake and green yuzu pepper. Once again, it's a no-frills dish with the real deal. JYPSY does the Karaage Chicken well, and together with their premium selection of flavourful toppings, this feels like deluxe comfort food.
It's hard to make all different Chirashi bowls on par, but JYPSY succeeds effortlessly. The last of the trio, JYPSY Cali Chirashi ($18+), sets pickled crab alongside green yuzu pepper, dried sakura shrimp, avocado, cucumber and egg omelette. Truly Cali style: the avocado and shrimp complemented each other well, and the pickled crab was juicy and shredded across the bowl for genuine surprises. Coupled with the crunchiness of cucumber, it's refreshing and leaves you contented.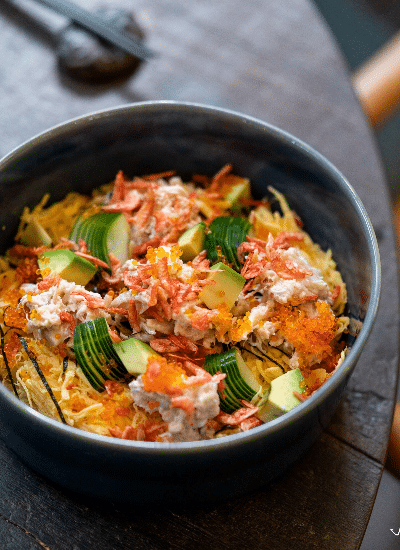 Surprisingly, my favourite had to be their warm sandwiches. The Katsu Sando – choose between Iberico Pork ($18+) and Katsu Chicken ($16+) – stole the show, with their shredded cabbage pile and lightly-toasted pillowy bread.
The Katsu chicken was way larger in comparison to the Iberico pork, but both sandwiches have their merits: the chicken was thick and juicy within, but crisp at the exterior, while the pork complemented the sandwich better and was not overwhelmingly meaty. The side cabbage pile partnered the meat sandwiches for a nicely balanced meal, and the sandwiches have an old-school taste which reminded me of home.
With the beautifully decorated setting, and new dishes that are as delicious as they look, I recommend trying JYPSY for a midday comfort food-fix that is fuss-free and indulgent. Oh, and try their desserts for a sweet treat while you're there.
JYPSY is located at 38 Martin Rd, Singapore 239059, p. +65 6708 9288. Opens daily 11.30am–4pm and 5.30–11pm. Their new lunch menu is available daily from 11.30am–4pm.
Top Image: Katsu Sando (credits to JYPSY)