Hotel Review: Courtyard by Marriott Bangkok is the Quintessential City Break Hotel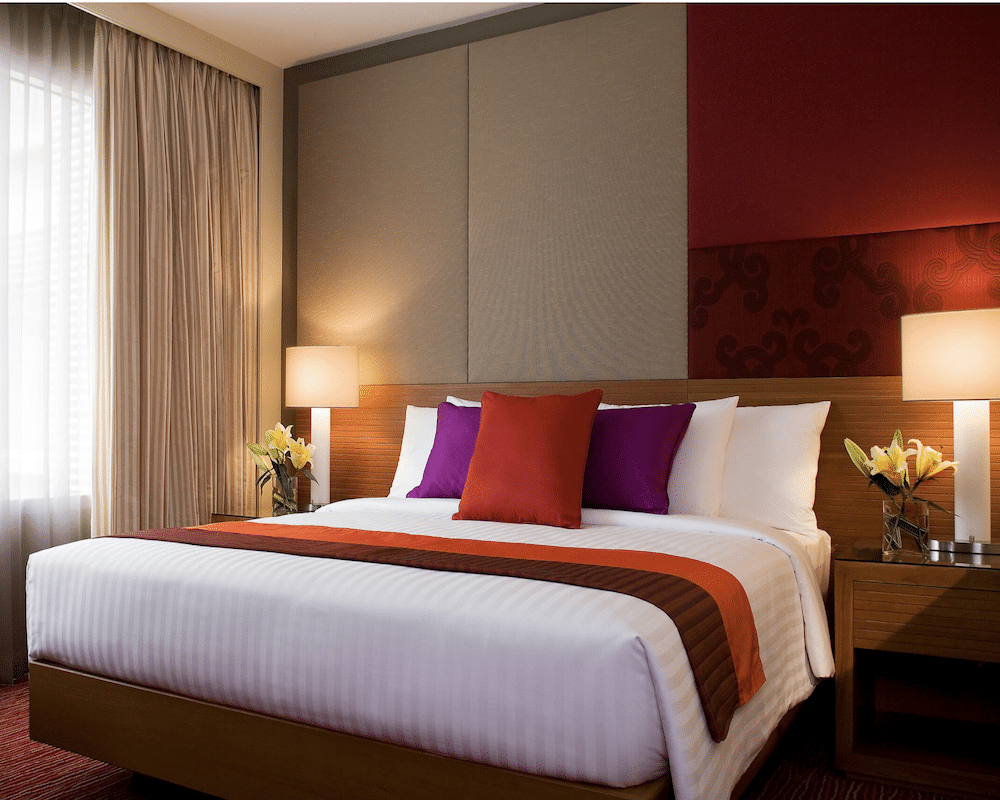 PUBLISHED June 24th, 2019 05:00 am | UPDATED May 18th, 2020 06:43 pm
A vacation in Bangkok is made easy when staying at the Courtyard by Marriott. Smack-dab in the middle, the modish property has all the creature comforts one would need for an invigorating city break.
Location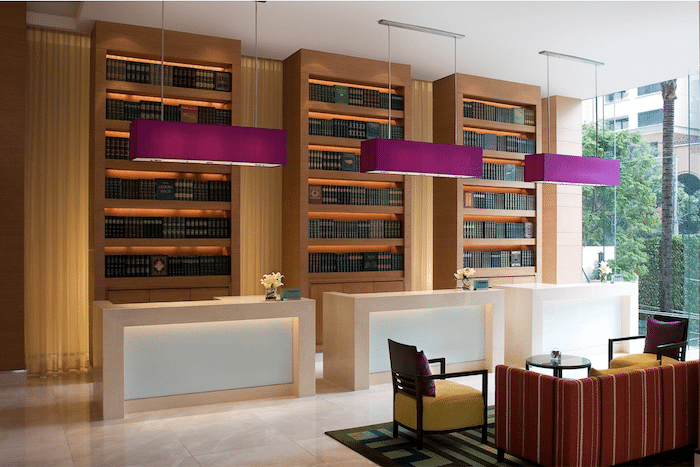 The quiet, unassuming hotel feels a world away from the noise of the Bangkok's main arteries, thanks to its prime location on Soi Mahadlekluang. Yet, it's just a 5 minutes' walk away from the famed Erawan Shrine and the Sky Bridge linking you to Central World, Platinum Fashion Mall and Siam Paragon. In short, you'd be able to skip those pesky traffic jams and actually enjoy a little sightseeing in a tourist-heavy part of Bangkok.
Those feeling fatigued from a day's worth of sightseeing can even hop on the complementary Tuk-Tuk taking guests (in 15-minute intervals, from 8am-8pm) to-and-fro BTS Chit Lom (Sukhumvit Line) or Ratchadamri (Silom Line).
Rooms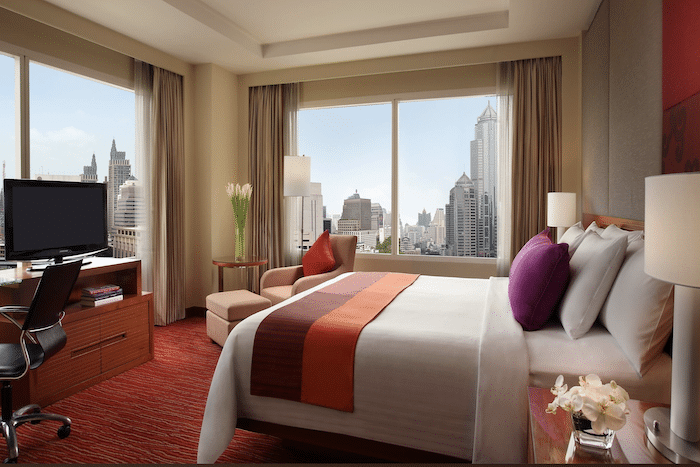 A quiet extravagance envelops the entry-level Deluxe Rooms. Warm, neutral tones accented with gorgeous dark wood furnishings, while the bathroom is lined with cool marble. Windows are soundproofed and fills the temporary abode with a soft glow. You'd be hard-pressed not to jump straight into either of the two voluminous doubles (or one king size) for a quick nap. But we'd rather you grab the complimentary glass bottles of Chang Mineral Water (for the environment's sake) for an afternoon lounge by the outdoor pool.
Facilities & Services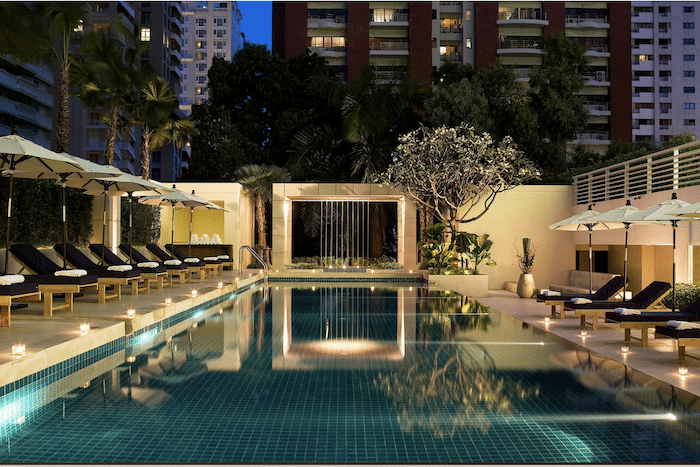 Moderately sized, the pool on the mezzanine level is more for a chilled pint and Instagram shots, where a succinct bar menu with happy hours accompany the experience. Those wanting to clock in a workout, you're better off checking out the 24-hour Fitness Centre next to it. Some of the equipment do need more regular maintenance but it's more than sufficient for a Pad Thai-burning session.
Food & Drink
When it comes to the cuisine, executive chef Tanee Naksin straddles traditional Thai and European favourites with ease at MoMo Café.
Mornings are thick with competing aromas: crisping bacon, curries, bubbling chicken broth and the sweet fragrance of tropical fruits on display. Most popular is the noodle station that's been fashioned into the many street carts you'll find along the streets of Bangkok. The type of noodle varies but keep a look out for the Crispy Egg Noodles in a thick, meaty gravy.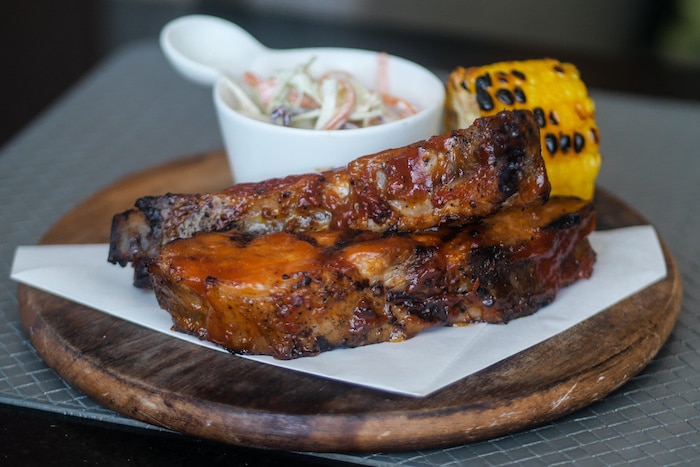 For lunch and dinner, gastronomical delights run the gamut from a tender BBQ Pork Ribs (THB440) drenched in a tangy MoMo BBQ sauce to a traditional Ba Mee Moo Dang (egg noodle soup with BBQ pork, THB190). The hot weather will call for a refreshing coconut drink but up the ante with their lavish take on Coconut Ice Cream (THB160). It's an extensive menu that'll satisfy even the finickiest of eaters.
There are many hotels I can see myself settling into, but none ticks all the boxes quite like Courtyard by Marriott. Location, amenities, dining offerings and the impeccable service you'd get from a Marriott brand hotel all come together for a fuss-free stay in the city.
Courtyard by Marriott is located at 155/1 Soi Mahadlekluang 1, Ratchadamri Road, Bangkok 10330, Thailand, p +66 2690 1888.
Top Image: Deluxe Room