Restaurant Review: Man Fu Yuan Unveils New Menu of Cantonese Classics At InterContinental Singapore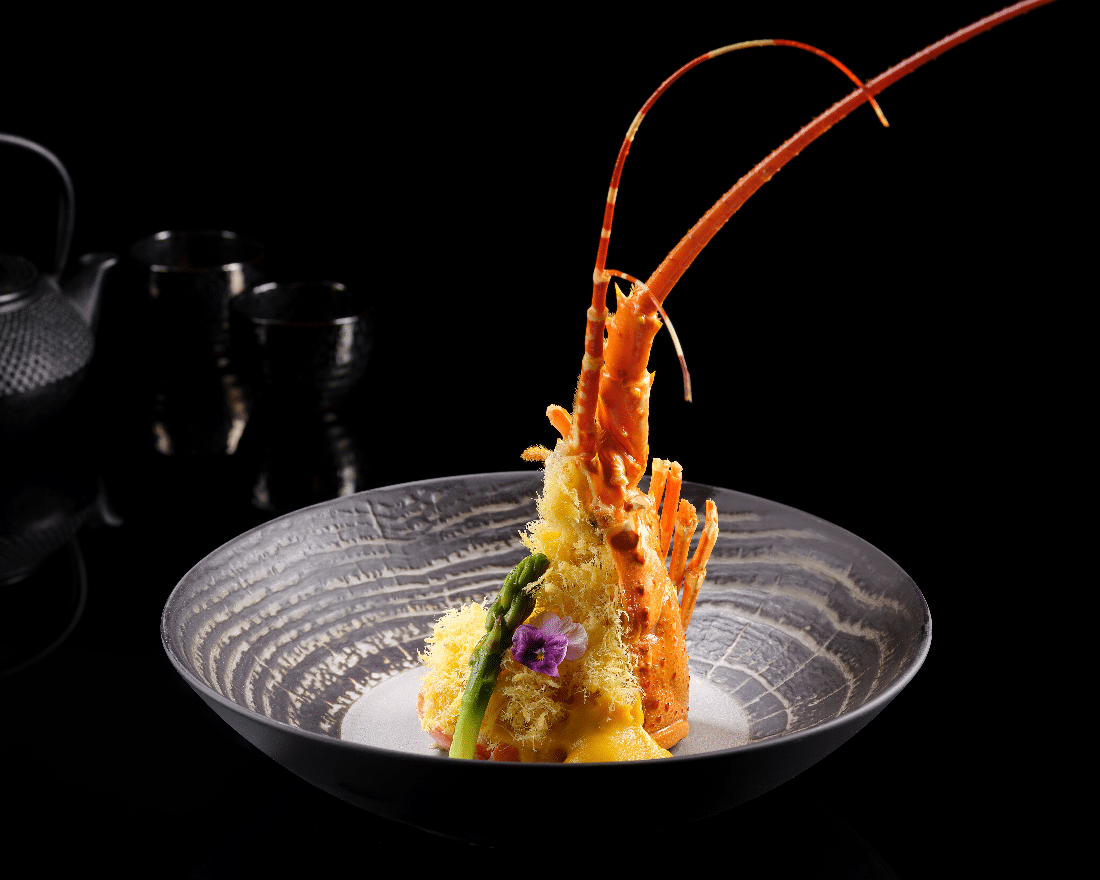 PUBLISHED June 25th, 2019 05:00 am | UPDATED February 6th, 2020 09:02 pm
For fans of Cantonese cuisine, the name Man Fu Yuan is no stranger to the table. With careful attention to detail, Man Fu Yuan at the InterContinental Singapore is known for their ingenuity with conceptual dishes while keeping true to Cantonese food traditions. And they don't just stop at taste – attention is given to the atmosphere as well for a true fine dining experience.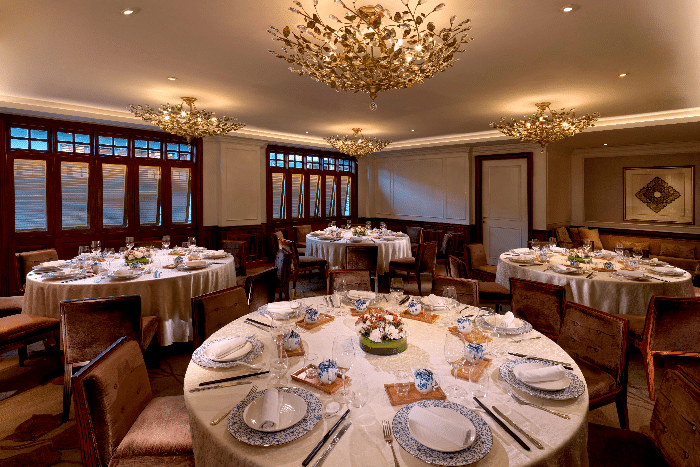 Like any good Chinese meal should be, the new menu is intended for sharing. Chef Aaron Tan, the new Executive Sous Chef behind the 13 newly-crafted signature dishes, explains their choice of presentation – it mimics a family meal together that's typical of a Chinese family reunion. While new to Man Fu Yuan, he is part of their second generation of expert chefs, with 18 years of Chinese cooking experience under his belt.
The first dish of Roma Tomatoes, Crab Meat, Ikura with Yuzu Dressing ($18) is a dramatic start, guaranteed to win both your attention and heart. Sitting on top of tea-infused smoke (yes, there's dry ice), the superb presentation isn't just for show, because Chef Aaron is fond of tea. The Sri Lankan claw meat is sweet and fleshy, and the drizzle of yuzu dressing is apt at highlighting its freshness. The Roma tomato was firm and packed so compactly with crab meat that it requires delicate chopsticks skills to eat this.
We try the incredibly luxurious Buddha Jumps Over The Wall ($1,488/serving for 10 guests), a highly nutritious classic Cantonese soup made from premium ingredients. Man Fu Yuan is generous with the portioning here, giving ample chunks of nutritious fish maw, abalone, chicken, sea cucumber, and Chinese mushrooms per serving. The soup was admittedly a tad too intense for my liking, but I'm sure it will suit my grandparents.
Served bubbling in a clay bowl, the Slow-braised Pork Ribs Served with Steamed Mantou ($36) sees well-marinated meat with a very tender bite – all you need is chopsticks! Instead of their fried counterparts, steamed mantous absorb the sauce better, which is made by the slow cooking of Chinese spices, herbs, and red glutinous rice for over three hours.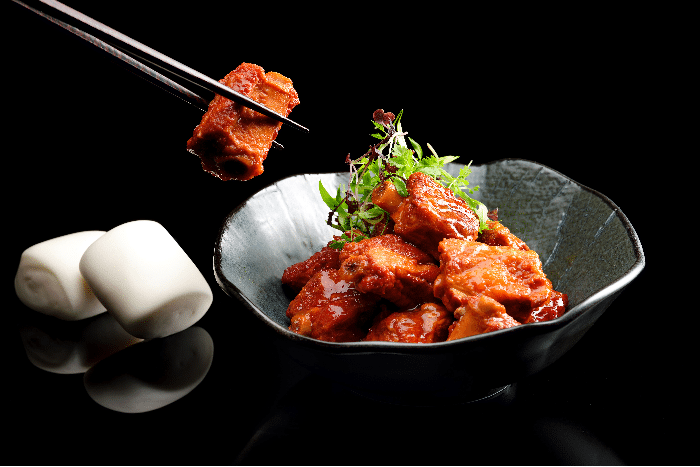 The traditional Braised Three-Head Abalone and Broccoli ($128) is taken up a notch with thick slices of black truffle and fish maw. The palm-sized abalone is seasoned with Sichuan pepper, and its bite texture neatly borderlines between chewy and soft. Another unconventional dish, the Deep-Fried Lobster, Egg Floss, and Asparagus ($38) comes with something called Asian cream (we taste pumpkin puree and curry leaves) layered thickly on the succulent lobster. Coupled with egg floss on top, this is one mysterious dish that pulls you in, the same way the salted egg yolk craze did to Singapore.
We follow up with the crowd favourite, Roasted Suckling Pig, Five Grains, and Glutinous Rice ($420/whole pig). The skin is crispy and completely without the porky odour that I dislike. Perhaps it's the tea-infused smoke, as both the skin and the rice weren't oily either.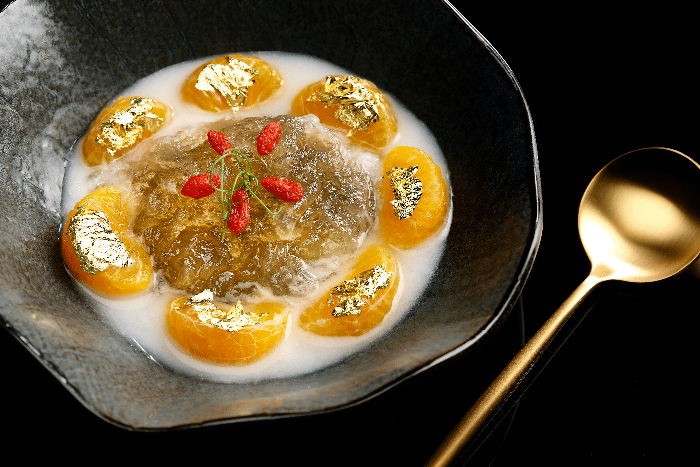 The final dish is as dramatic as the first: a bowl of Double-Boiled Premium Bird's Nest, Almond Cream, Preserved Mandarin Orange ($98) sitting on top of floating clouds – our pal the dry ice! The addition of gold foil gives a tasteful touch against the orange, and the almond cream is offers a subtle nuttiness against the sweetness of the other components, which I appreciated. Probably familiar to most regulars, Man Fu Yuan ends the meal with a small glass of purple plum drink that aids digestion. It makes all the difference.
The new menu is a lovely selection of traditional Cantonese classics and contemporary dishes that remarkably hits home. Keep an open mind when you read the menu, because their novel dishes are definitely worth a try.

Man Fu Yuan is located at InterContinental Singapore, 80 Middle Road, Singapore 188966, p.+65 6825 1008. Opens Mon-Fri 12noon–3pm, weekends and public holidays 11.30am – 3pm. Opens daily 6–10pm.