Restaurant Review: Menya Itto Bangkok Has An Insanely Rich and Incredibly Delicious Lobster Tsukemen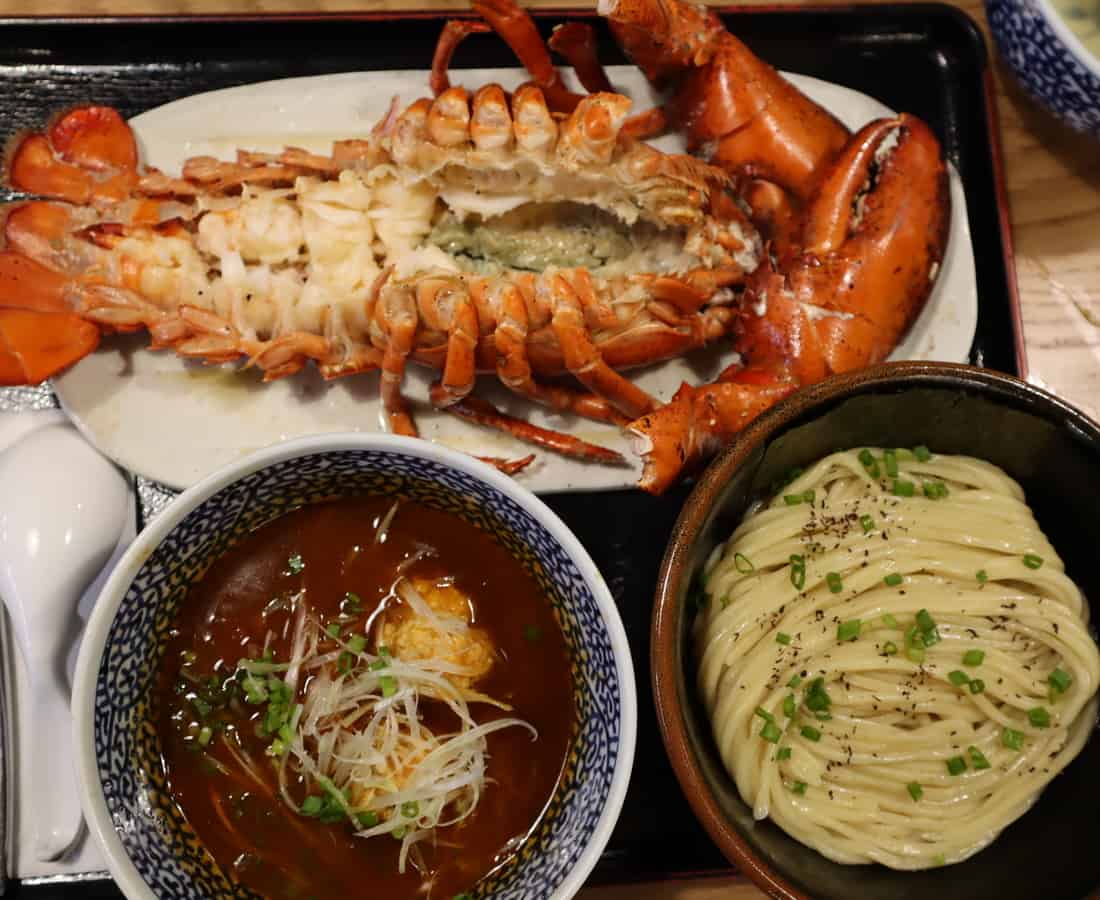 PUBLISHED April 10th, 2020 06:00 am | UPDATED May 21st, 2020 10:09 am
**During the Covid-19 curfew in Bangkok, Menya Itto is offering most of their eat-in menu for delivery on Wongnai, Line (@871nzlci), or by phone at +66 63 045 0236. Menu here.
---

Ramen is big in Bangkok — really big. But while the reins have long been held by names like Bankara and Misoya, there's another blow-in that's arrived several years back to throw its name in the ring. The thing is, Menya Itto isn't even new, having consistently ranked No.1 in Tokyo for a number of years now.
The brand's history though, gets a little complicated. The man who started it all, Chef Sakamoto, initially apprenticed under Tashiro Koji of Kenya Kouji fame before going on to work for Chef Tomita from Tomita Ramen, another highly-regarded ramen shop across all of Japan. As it turns out, Menya Itto uses the same tsukemen flour that's been developed for Tomita, for its signature Gyokai Tsukemen, a type of cold dipping noodles accompanied with a thick broth made from chicken and seafood, further reduced with dried Hokkaido scallops. And the health-conscious folks will love this: it's oil-free.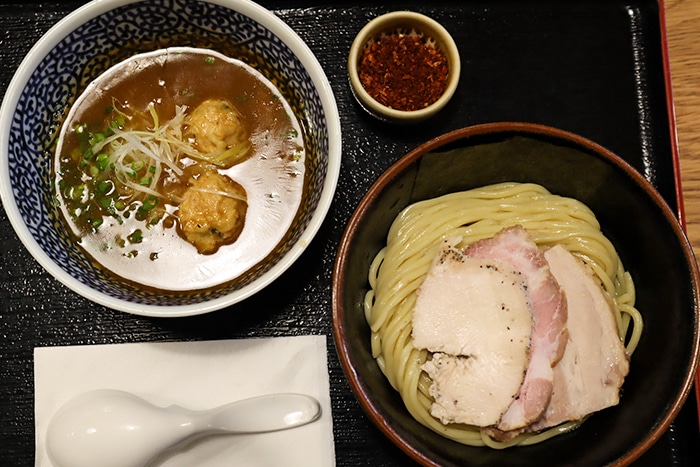 A basic bowl starts at THB270 and gets you a very hot and very rich dipping soup that's both complex and intense, along with chicken meatballs (there's cartilage inside for crunchiness) that somehow hold their flavour inside. Don't drink it plain off the bowl — that's what the noodles, slightly thicker than traditional ramen noodles, are for. Wheat germ is added for chewiness, and helps absorb the broth better. Then, there are the meats — a beautifully pink and tender trio of chicken, pork belly, and pork shoulder that are sous vide instead of grilled.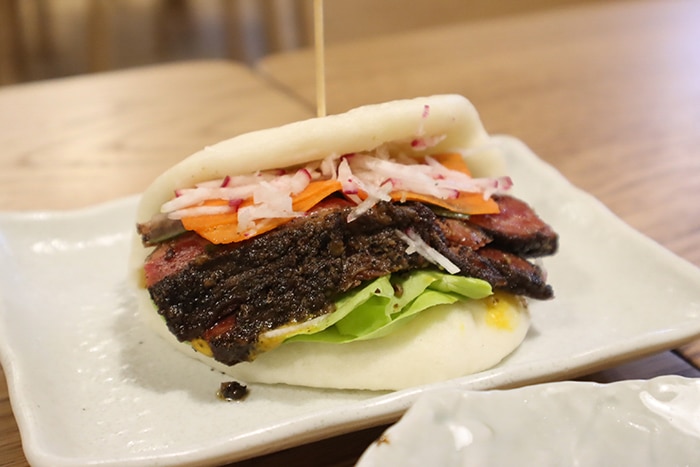 This particular Menya Itto has a Lobster Tsukemen that's worth its weight in gold, and only served from Friday through Sunday. For THB1890, you get a full Boston lobster that's firm with a mild sweetness; pan-fried teppanyaki-style to buttery heaven. Even the accompanying dipping broth is new: a smooth and creamy bisque that handles the noodles surprisingly well. Once your noodles are gone, thin up the broth with dashi stock from a kettle on your table and slurp it all up.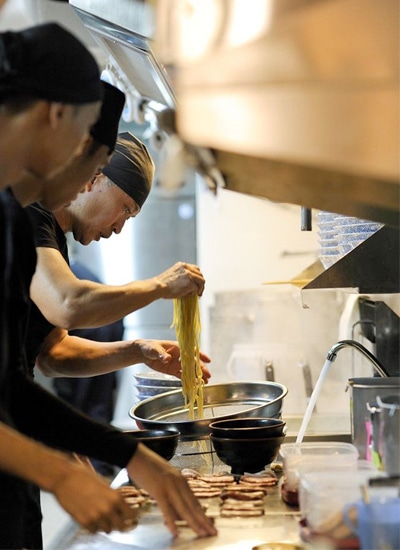 While you're here, you might as well get the side dishes too. There's an excellent Pastrami Manju (THB220) that's brined and smoked in-house, then served with mustard, pickles, and a tasty yakiniku sauce; or the Spicy XO Sui-Gyoza (THB140) that reminds us of those oily red Sichuan wontons, only these ones come with dried scallops and shrimp.
But our favourite is still the traditional Gyoza, which come at great value at THB90 for five. Freshly made by hand every day, juicy pork peeks out from the thin translucent skin, and we marvel at the crusty pan-fried side — we reckon you will too.
Menya Itto also has traditional soup ramen, but really, you don't want to miss out on the richly-flavoured tsukemen. Plus, they've already made it in Tokyo, so we don't see why they can't achieve the same cult status in Bangkok soon.
Did we mention that the restaurant is only a short walk away from the famous Erawan Shrine (and its four-face Buddha) in Chit Lom? Because you should go give thanks for something this delicious.

Menya Itto is located at 494, 01 Phloen Chit Rd, Lumphini, Pathum Wan District, Bangkok 10330, Thailand, p. +66 2 250 7669. Open daily 11.30am – 3.30pm, 6pm – 8.45pm.