Sweat it Out: Online Fitness Workouts and Classes to Try While You're Hunkered Down at Home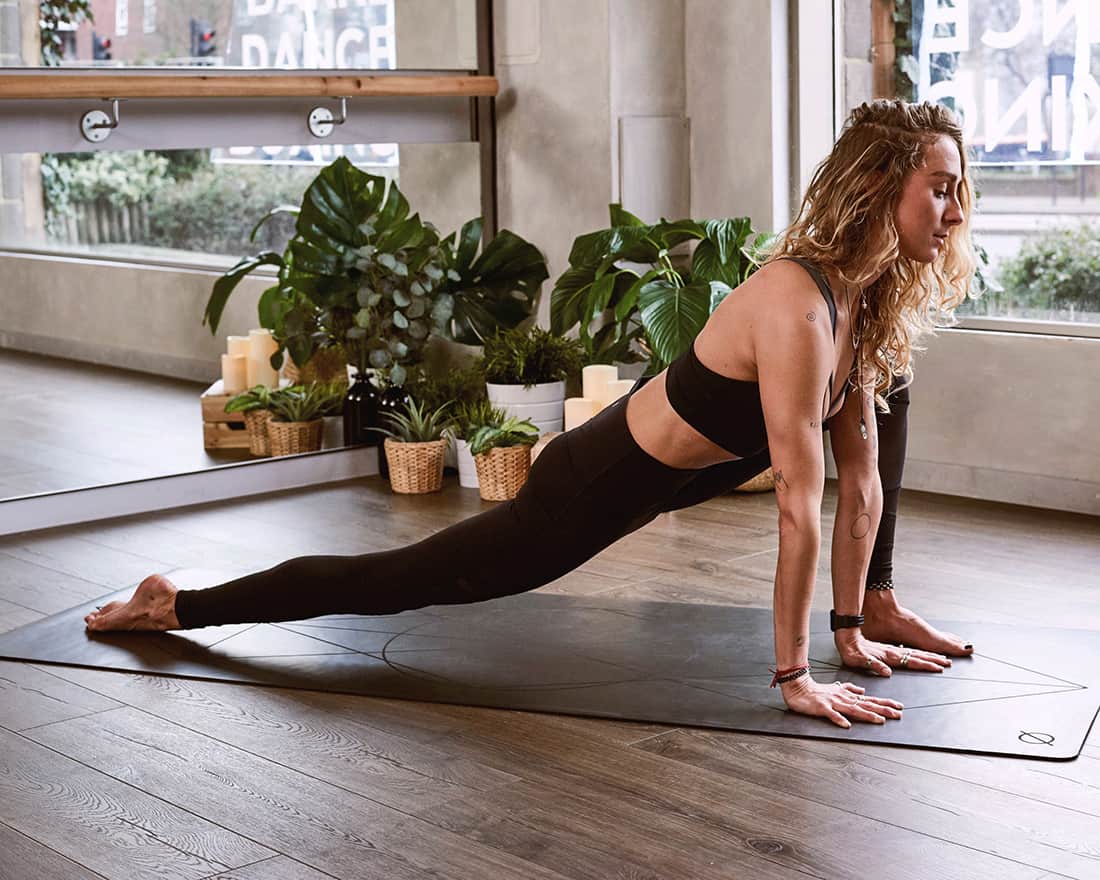 PUBLISHED April 9th, 2020 11:46 am | UPDATED May 18th, 2020 07:24 pm
Part of conquering the stay-at-home life is learning how to go on with life as per usual within the confined space of our humble abodes. And that includes completing our daily workouts at home. Luckily, many gyms and fitness studios are stepping up to offer their guidance through livestreams and pre-recorded classes. While it may not be the same as going to a gym with your trusty buddies, we've handpicked a few online exercises and fitness classes ranging from high-intensity total body workouts to soul-soothing yoga and meditation sessions to keep you healthy (and fit) even in quarantine.
Full-body Workout
Barry's Bootcamp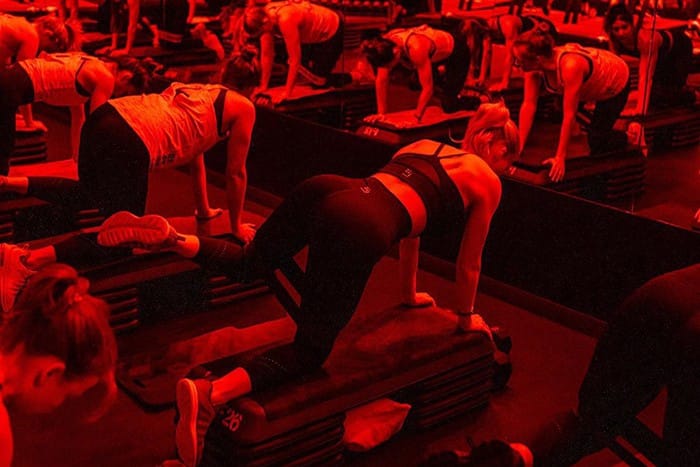 If you are into HIIT, then you have probably heard of Barry's Bootcamp, the originator of the wildly popular fitness regimen. This celeb-favourite cult gym from LA is taking their notoriously brutal but rewarding workouts online so that you don't have to compromise on your daily HIIT fix. Pop by their Instagram page for daily live workouts dubbed Barry's At Home, that channel the same signature Barry intensity using little to no equipment. What's more, look forward to seeing your Singaporean instructors on the online series very soon.
Equipment needed: resistance bands (optional)
Catch Barry's At Home series live on their Instagram page. Head over to their website to find out more about their class schedule.
boOm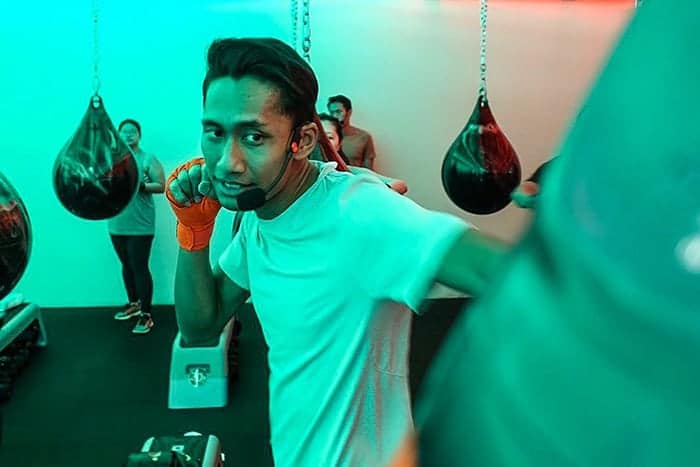 Get ready to punch away those stay-at-home blues with boOm Singapore's high-energy live classes. Experience the fun and art of boxing with the at-home version of BoomBox, which incorporates basic boxing moves into the regular circuit training routine for a power-packed total body workout. If boxing isn't really for you, join in on their modified BoomCAMP workouts featuring elements of strength and agility training instead. Missed a session? Fret not, all their live workouts will be saved and reuploaded to their IGTV for you to revisit at your convenience.
Equipment needed: none
To find out more about boOm Singapore's upcoming live and pre-recorded workouts, head over to their Instagram.
Fitness First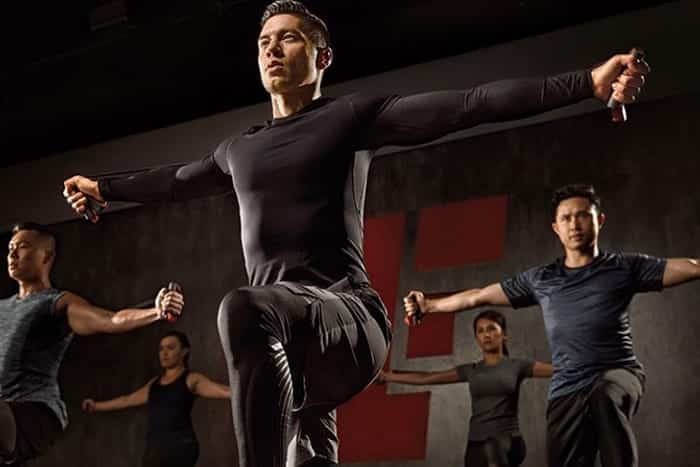 With the largest presence in Singapore, Fitness First has been pioneer in the fitness scene. Now, you can catch their signature fitness classes thanks to their new Fitness at Home online series. Expect a wide variety of workouts that differ in terms of pace and style to suit each and every individual. Unleash your fierceness with Les Mills Bodycombat, find your zen with Gentle Flow Yoga, and groove it out with Dance Moves. While you wait for the live stream to begin, why not participate in their 30-day Stay Home Stay Fit challenge (till 30 April 2020) where you can stand a chance to win gift vouchers every week?
Equipment needed: none
For more information on Fitness First's Fitness at Home class schedule, check out their Facebook page.
9ROUND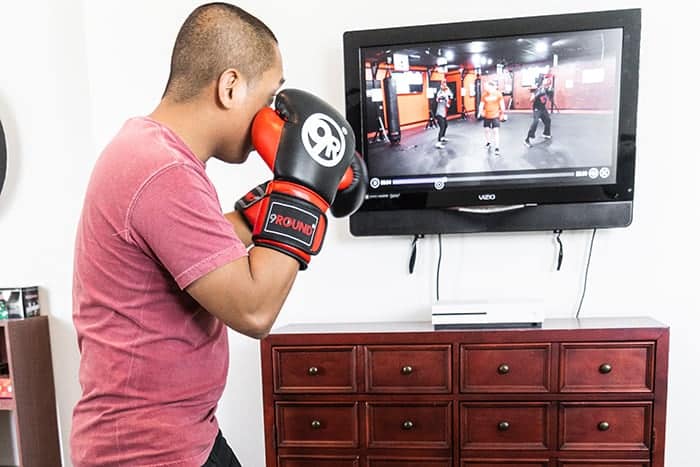 If you are looking for a regimen that's tailored to your needs and convenience, 9round might just be for you. Sign up for their monthly membership and gain unlimited access to daily 30-minutes of guided Kickboxing Workouts and Kickboxing Technique Videos from wherever you are. Workout circuits will change frequently so, don't worry about your workout ever getting stale. That's not all – 9Round's membership also entitles you to a nutritional programme to pair with its workout for a full-impact training.
Equipment needed: gloves and skipping rope (optional)
Visit 9Round's website to sign up.  Monthly membership is priced at S$79 for 4 weeks access.
Yoga
Moving Meditation: Yoga with Wenlin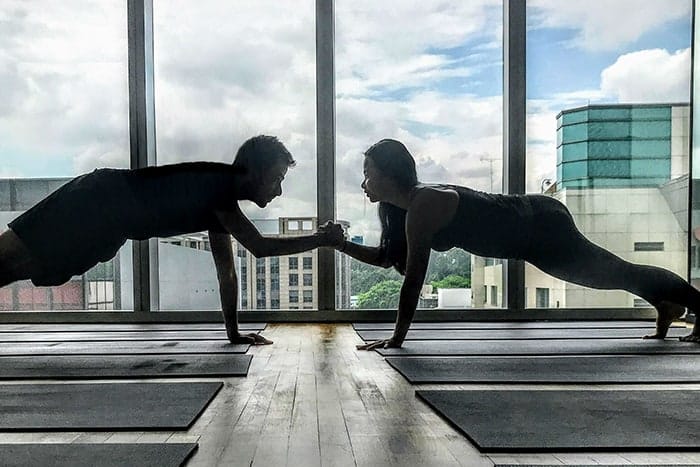 Join Wenlin Tan, an established Yoga instructor and artist, as she guides us towards restoring balance and calm in our bodies and minds through her weekly live stream classes. Grab your partner or a friend to cultivate connection and joy through a 90-minute session of Partner Yoga, pranayama (breath regulation), Thai massage and meditation. Prefer working out alone? Drop in for other livestreams like Somatic Flow, an unconventional movement session that marries Qigong, Yoga and Somatics to cultivate spaciousness and fluidity in your body.
Equipment needed: yoga mat
The Somatic Flow livestream is happening on April 18 2020, 9pm – 10.30pm while the Partner Yoga livestream is happening on 2 May 2020, 5pm – 6pm. For more details click here. Admission is on a pay-as-you-wish basis.
Yoga with Adrienne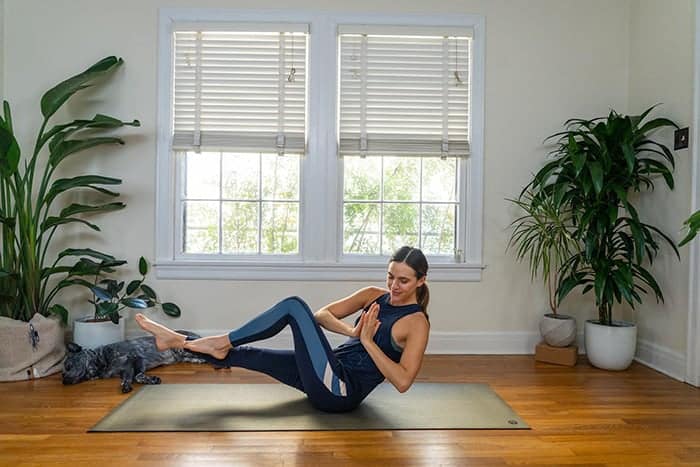 Looking to dive into the wondrous world of Yoga but don't know how? Let Adrienne from the popular youtube channel Yoga with Adrienne guide you. With a diverse library of under 30-minute instructional videos that focus on different target areas of your body and tackle different concerns, you can easily find a routine that suits you. Once you have mastered the basics through her Yoga for Beginners playlist you can progress to others like the Total Body Yoga videos that tackle more advanced techniques.
Equipment needed: yoga mat
Click here to visit Adrienne's Youtube channel, Yoga with Adrienne.
Zen Zoo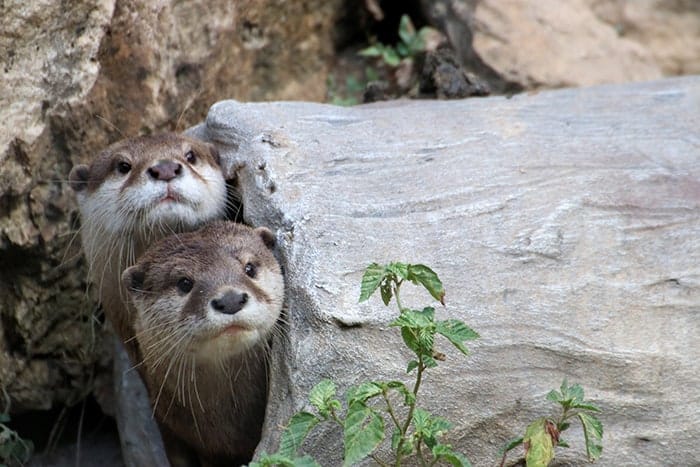 With a stroke of genius, the San Antonio Zoo has launched Zen Zoo – a daily live yoga class in front of animal exhibits across the park. Do your downward dogs and pyramids with yoga instructor Heather Love as you watch animals meander through their enclosures every day on their Facebook page. While the classes are free, consider supporting them by donating to their emergency fund.
Equipment needed: yoga mat
Catch Zen Zoo on San Antonio's Facebook page Mon-Fri at 10.30am (GMT-5).
Dance
305 Fitness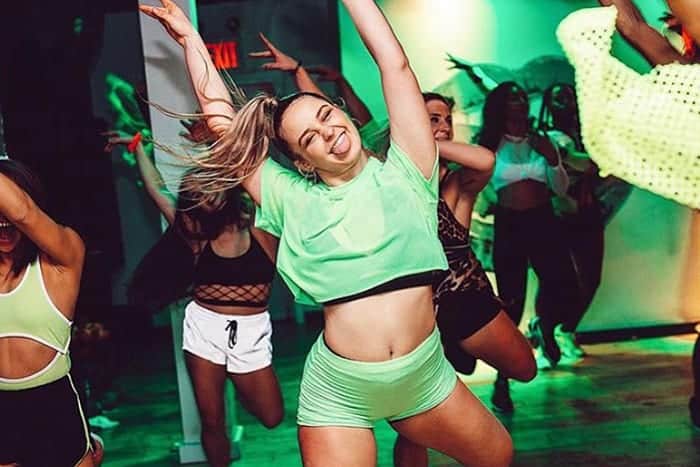 Spice up your fitness regimen with a dance-based cardio workout from fitness studio inspired by Miami's exhilarating club scene, 305 Fitness. Described as an addictive cardio party, 305's non-stop cardio workouts, ranging anywhere from 10 to 45 minutes, infuse dance moves, sports drills and high-intensity interval training for a high-energy exercise. Get up on your feet and sweat it all out to the soundtracks of the latest upbeat pop, groovy reggae and sexy hip hop.
Equipment needed: none
Watch 305 Fitness's videos on their YouTube channel.
Fitness with Marshall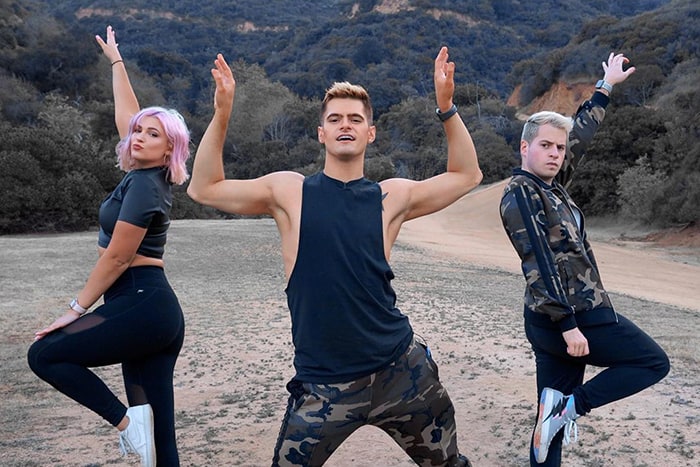 If you think you got the moves, get down and dirty with The Fitness Marshall's sweat-inducing fast-paced workouts that will get your heart racing. The latest pop hits are paired with his own innovative and funky choreography to create a challenging yet entertaining workout. If you can't keep up with Caleb Marshall, follow his backup dancers' toned down choreography or freestyle to the beat – as long as you are moving, you are winning.
Equipment needed: none
Check out The Fitness Marshall's Youtube page here.
Meditation
Beeja Meditation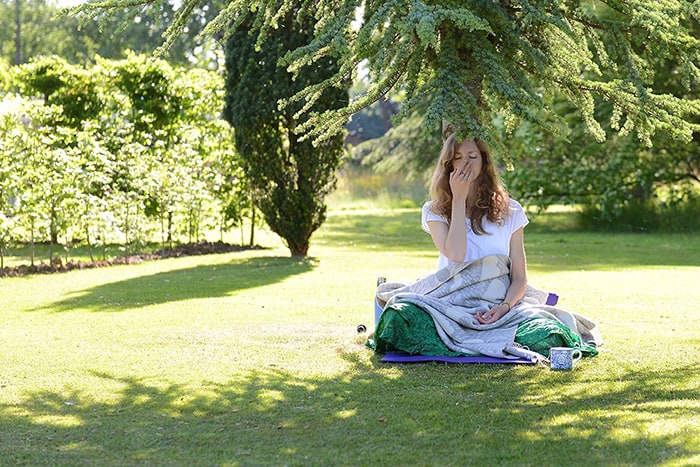 Being healthy involves taking care of not only your body but also your mind and soul. It's more necessary than ever to keep your mental health in check now, as we face these uncertain times. If you need a little boost, tune in to London based Beeja Meditation's Daily Live Sessions (25 minutes) with founder Will Williams on Instagram. Designed to soothe your anxiety and stress, these guided meditations will put your mind at ease.
Equipment needed: none
Catch Beeja's daily live meditations on their Instagram page at 12pm (GMT).
Re:Mind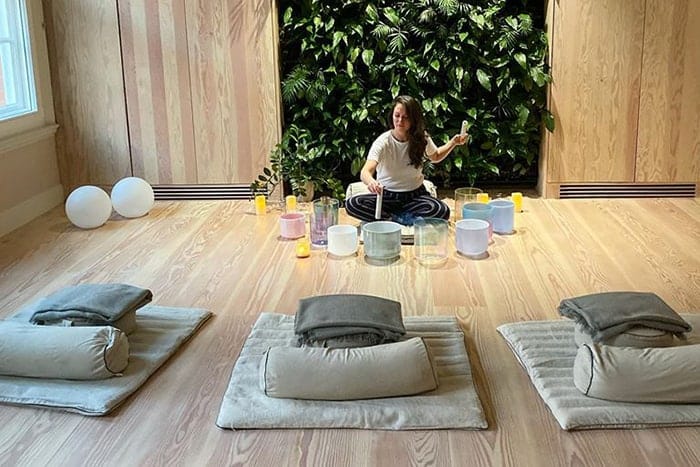 As gimmicky sound healing may seem like, its concept and application actually date back to ancient Greece, so why not try it for yourself? London wellness studio, Re:Mind studio is offering live soundbaths alongside other online workshops in Breathwork, Reiki and Meditation through the free conference calling service, Zoom. Choose from a variety of options like Tuning forks, Tibetan Bowls or Crystal Bowls to immerse yourself in pure aural bliss. Book your classes quick as each session is capped at 14 people to keep them intimate.
Equipment needed: none
Visit Re:Mind Studio's website for more information.
SPACE 2B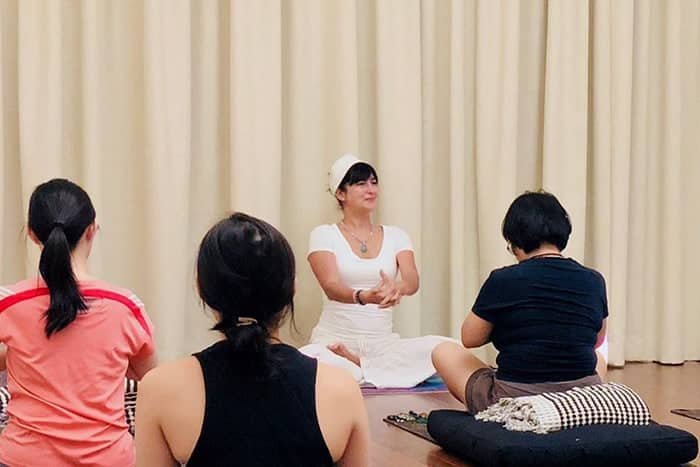 Meditation is a tried and tested tool for boosting immunity and calming the nervous system. Take this time to hit pause and show yourself some much need lovin' through SPACE 2B's livestream classes. There are different reasons as to why people meditate – explore classes like Transforming Negativity and Stress into Positivity and Energy and The Gift of Mindfulness to find out which works the best for you. First-timers, dip your toes in with their Meditation for Beginnners session that is designed to make your first encounter both meaningful and enjoyable.
Equipment needed: none
Check out SPACE 2B's live stream schedules here. Sign up using your Mindbody or Classpass account. 
Top image: Photo by Form on Unsplash