Restaurant Review: New Ubin Seafood Extends Their Hearty Fare To Zhongshan Park, Singapore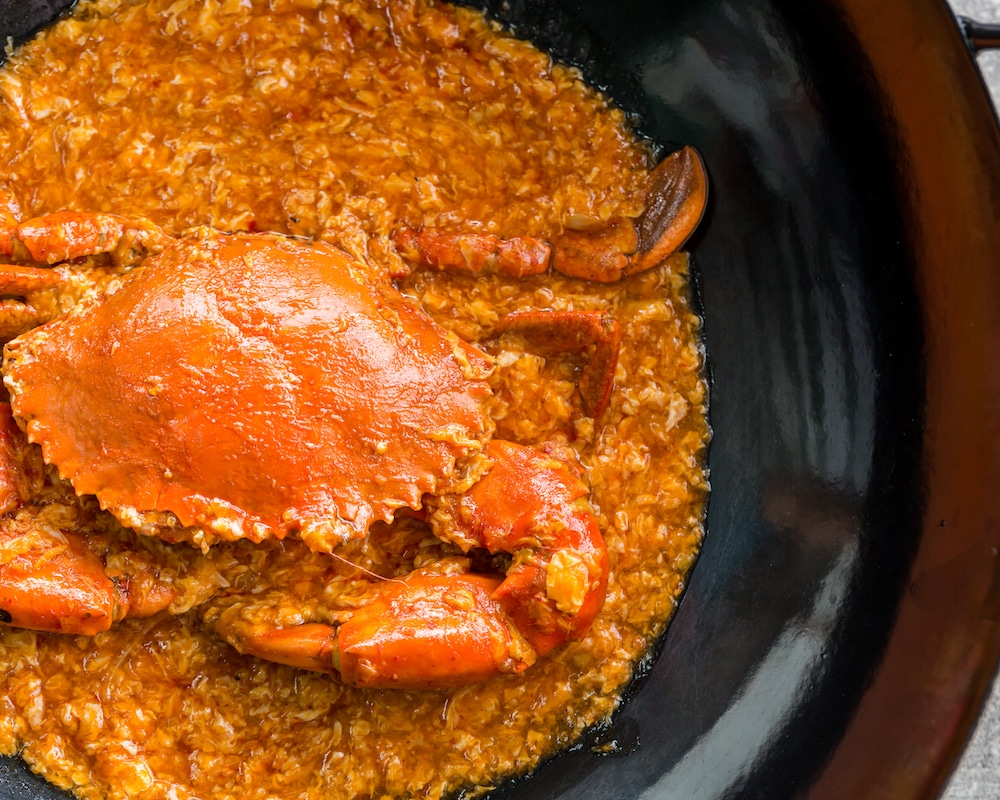 PUBLISHED March 11th, 2019 06:00 am | UPDATED March 26th, 2019 05:43 pm

After opening at CHJIMES last year, New Ubin Seafood has now opened their third outlet at Zhongshan Park as the new mainstay dining concept of Ramada by Wyndham Singapore. New Ubin Zhongshan Park's homely tze char is not only available to order as room service for hotel guests, the public can also dine in at their restaurant located in the hotel lobby for lunch and dinner, where a a walnut accented space complemented by nostalgic black and white photographs adorning the walls await.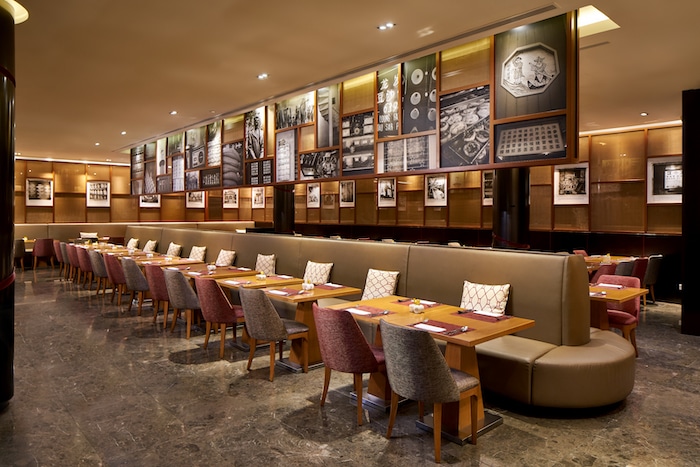 New Ubin's hearty fare continues to comfort the soul, as it satiates local taste buds with familiar flavours. A classic dish that New Ubin frequenters would be familiar with, and the dish first-timers definitely have to try, is their addictive Boss Bee Hoon (from $12 for small), a three-ingredient Pang family recipe that lives up to its name. Don't let its simplicity fool you, in my opinion, it is truly the boss of all bee hoons in Singapore. The quality of this dish lies both in its flavor and its firm yet mochi-like texture, a result of skilled wok manipulation that also guarantees that key, smoky wok hei, a signature flavor found in tze char dishes.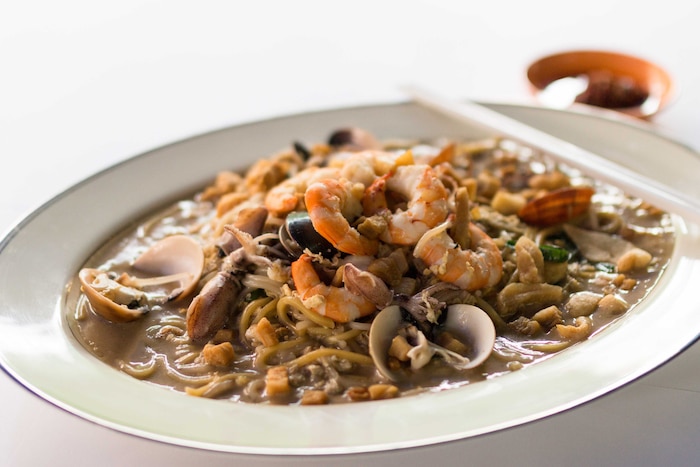 Another wok hei favorite is their Hokkien Mee Special (from $15 for small), a creamy blend of yellow and white noodles, stir-fried in a pork and prawn broth, which gives the dish a unique savoriness. Meat lovers will be pleased to know it also comes with slices of juicy pork belly on top. While known for hosting a selection of affordable fresh seafood, such as their smoky Garlic-baked Live Mud Crabs (from $48 for 500gm) and Chilli Crab with Man Tou (from $48 for 500gm), New Ubin's pork dishes honestly steal the show. Particularly the Crispy Pork Jowl ($14 for 125gm); strips of incredibly tender pork served with a very satisfying miso gula Melaka glaze that can't be found anywhere else in Singapore.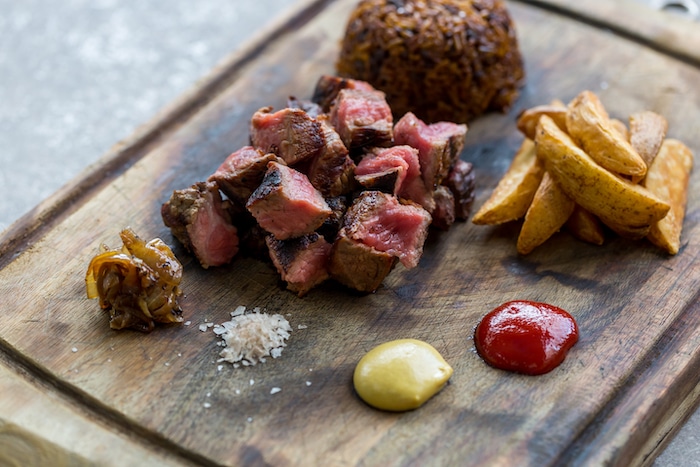 The Smoked Pork Curry ($29 for large) is another serious contender for your order list. Using house-smoked pork belly in the dish lets a distinct smokiness permeate throughout the curry's dense sauce, tying the whole dish together. For more meatier options, New Ubin also offers USDA Black Angus 'Choice' Rib-eye (from $80 for 500gm), another of the restaurant's defining dishes. Juicy, medium-rare cubes of Rib-eye are piled onto a wooden board with the caramelised onions, mustard, and salt on the side. We suggest adding a pinch of each condiment atop one cubed jewel and popping the whole thing in your mouth, letting it melt into a pool of flavour.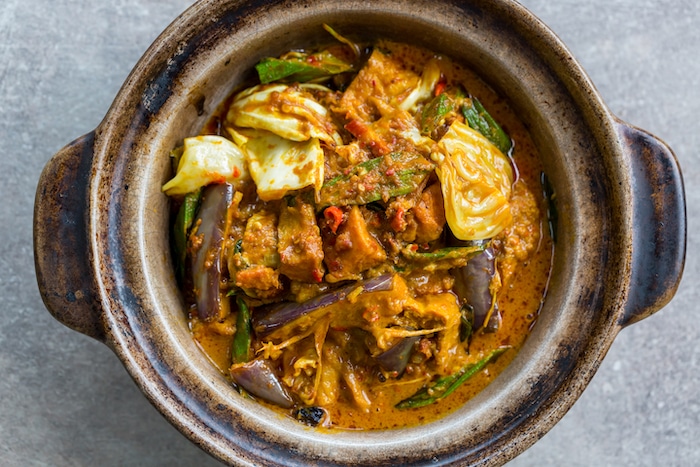 While New Ubin Zhongshan Park doesn't open early in the morning, those who love a hearty Singaporean breakfast can still enjoy it at any other time of the day with some Kaya on Toasted Baguette ($8 for 5 pieces); lightly toasted baguette, sweet Kaya toast, and creamy French butter are served separately for diners to construct their own Kaya creations. A pro-tip I learnt from New Ubin Founder, Pang Seng Meng himself, is to place a generous dollop of French butter on the baguette and then smother with Kaya afterwards, or at least until the toppings are taller than the baguette. 
New Ubin has also given the Singaporean soft boiled egg an indulgent twist with their Foie Gras Egg Special ($10.50), which comes with generous chunks of foie gras that's been sprinkled with truffle salt, the perfect savoury accompaniment to your Kaya toast. For more nostalgic sweets, get the Banana Gula Melaka ($10), consisting of refreshing coconut ice cream and sticky banana drizzled with gula Melaka.

New Ubin Zhongshan Park is located at Ramada by Wyndham Singapore, 16 Ah Hood Road, Singapore 329982, p.+65 9740 6870. Open for lunch daily 12pm – 3pm, for dinner Mon-Thu 6pm – 10.30pm, Fri-Sun 5.30pm – 11pm.