Restaurant Review: Sushi Jin's Affordable Premium Japanese Meals at Farrer Park, Singapore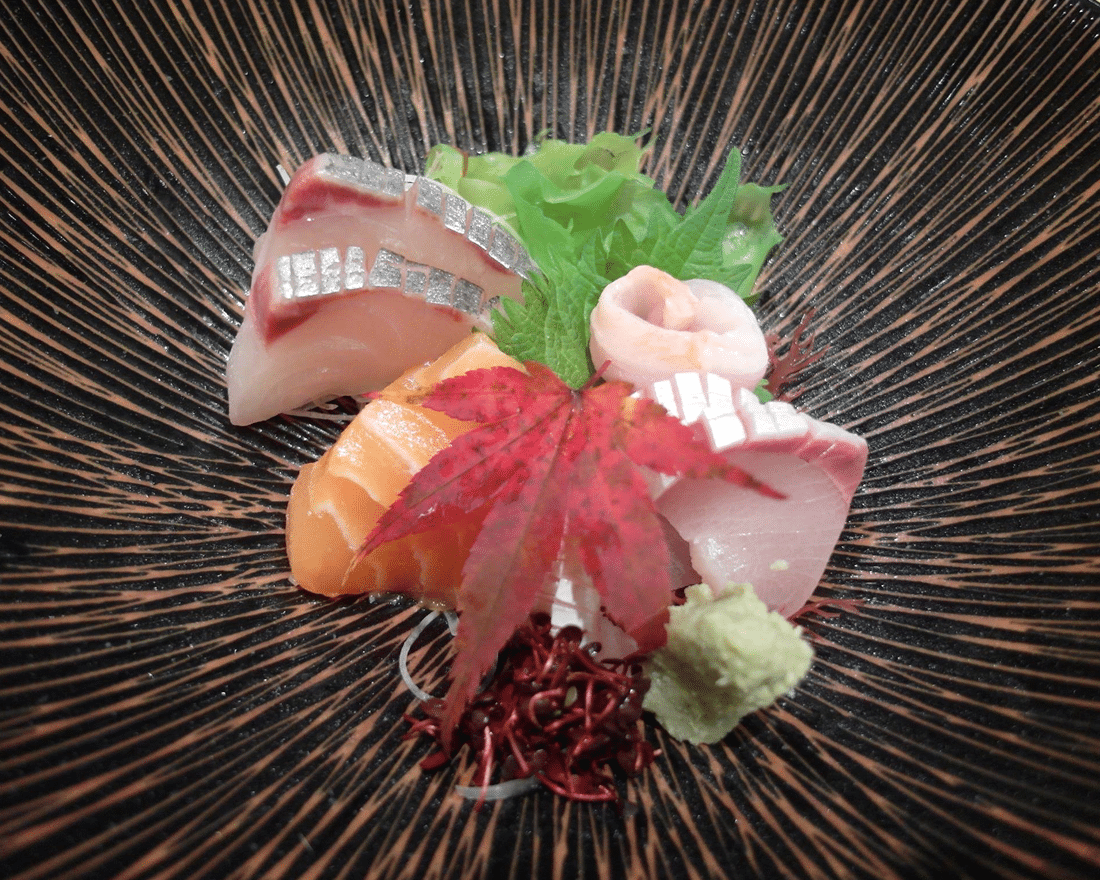 PUBLISHED September 7th, 2017 06:00 am | UPDATED February 7th, 2020 12:49 pm
The last time I went to a sushi restaurant, it was at a bustling neighbourhood in Tokyo. Granted, it was not a big name one, just a random eatery I chanced across while shopping in Ikebukuro. But as at most restaurants in Japan, the experience was splendid. In Singapore, the almost three-year-old Sushi Jin at Farrer Park comes close enough – as much as one can expect of a place more than 5,000 kilometres away from the motherland of Japanese cuisine.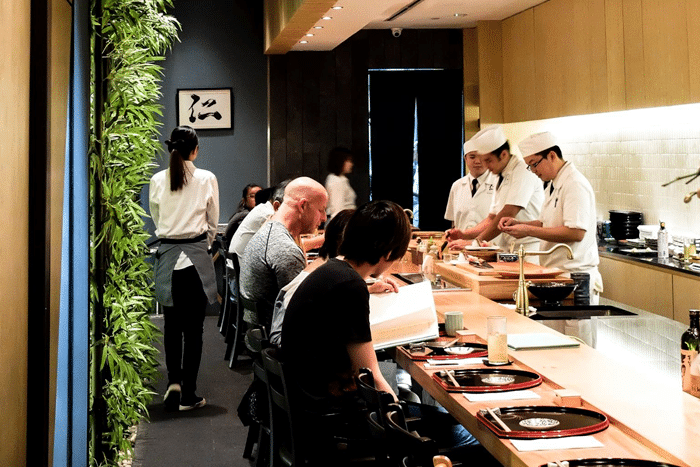 The man behind Sushi Jin is Chef Raymond Tan. He's by no means Japanese, but 15 years of experience with Japanese cuisine, including extended stints in the kitchen of Fat Cow and Kinki, has made him a seasoned whiz in the art of sushi. His ingredients are flown in three times a week from the iconic Tsukiji Market, his menus are intricately hand-pressed, and the design of his restaurant (oak counters and designer Mallorca chairs) is elegant and pristine.
Yet, the high quality of Sushi Jin's ingredients and service somehow comes without a crazily hefty price tag. Its Omakase (a custom tasting meal) set is priced at $130 or $180 during dinner, and $80 for lunch, which includes an appetiser, assorted sashimi and sushi, cooked dishes, soup, and a dessert of the day.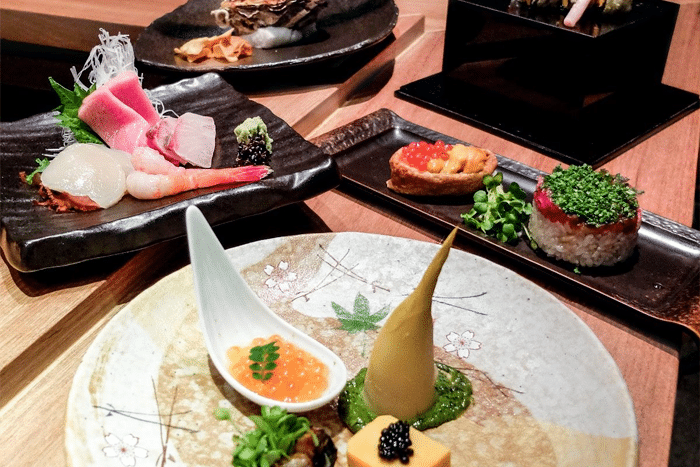 You might find the likes of bluefin tuna belly sushi topped with large ikura (and flakes of gold for good measure) and flounder with golden uni that at the risk of sounding trite, melts on your tongue. There may be some poached shrimps served with crab miso and roe, or medai (seabream) with shaved black winter truffle. There's also a torched aburi scallop sushi that is incredible, delicious smokey and creamy with intense flavours.
An omakase have a beautiful rhythm that's unlike any other – like movements in a Mozart sonata. Something hot and umami, dip, and eat. Something cold and perhaps sweet, dip, and eat. In between these bouts of culinary decadence, you make casual conversation with your dining companion, and occasionally the sushi chef (likely a local) in front of you. You might also order a decanter of housepour Tatenokawa Junmai Daiginjo ($32 for 180ml), or something else from the admirable alcohol menu, including Yamazaki and Karuizawa whiskies. Accents to the music of Sushi Jin's omakase, if you must.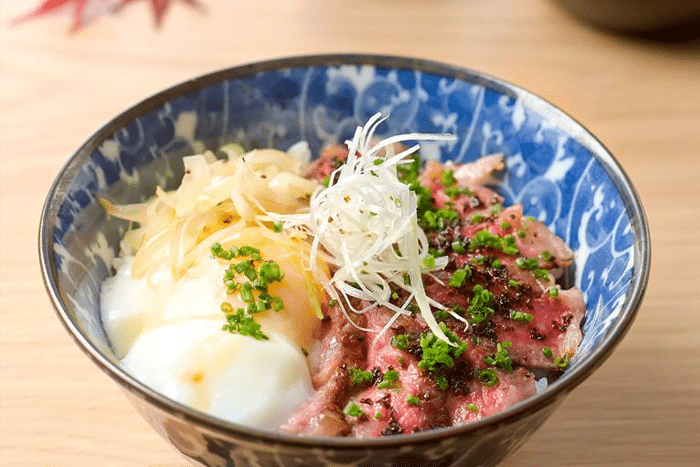 During lunch, there is the Wagyu Foie Gras Don ($45) set for those looking at something predictable, or for those who know that this dish is absolutely incredible – lightly-glazed chunky cubes of foie gras mixed in with perfectly sliced medium rare wagyu, both juicy rendered in its own fats.The Bara Chirashi Don ($38) set is excellent as well, the generous portions of seasonal sashimi (ikura, tobiko, toro, salmon, and more) immensely fresh as they are scooped over top quality sushi rice, itself mixed with just the right balance vinegar, marinated mushrooms, and kanpyō (dried melon shavings) to draw out the flavours of the seafood.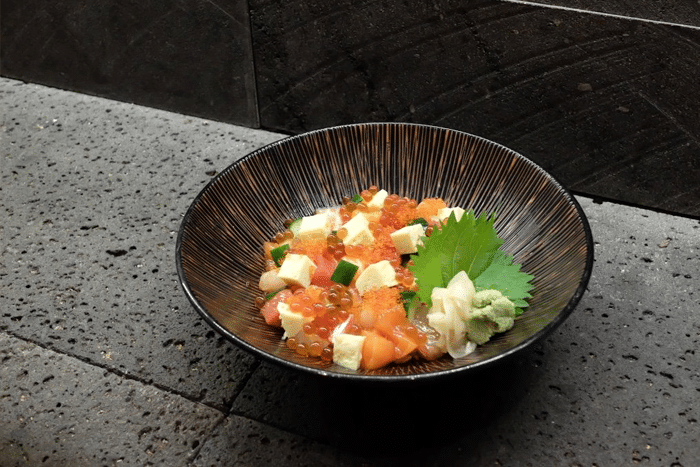 For the best seats in the house, make a reservation for the intimate private dining room for six, with a panel that slides open for a view of the kitchen. At the very least, grab a seat at the counter, and watch as the chefs work their sushi magic. It's no world-class joint, but you're not paying for that. At the least, it sure gets rid of any withdrawal symptoms I chalked up after returning from Japan.
Sushi Jin is located at 1 Farrer Park Station Rd, Owen Link, #01-11/12, Singapore 217562, p. +65 6443 3378. Open daily 12pm – 2.30pm, 6.30pm – 10.30pm.