Restaurant Review: Botanico at the Garage Blossoms with New Menu at Singapore Botanic Gardens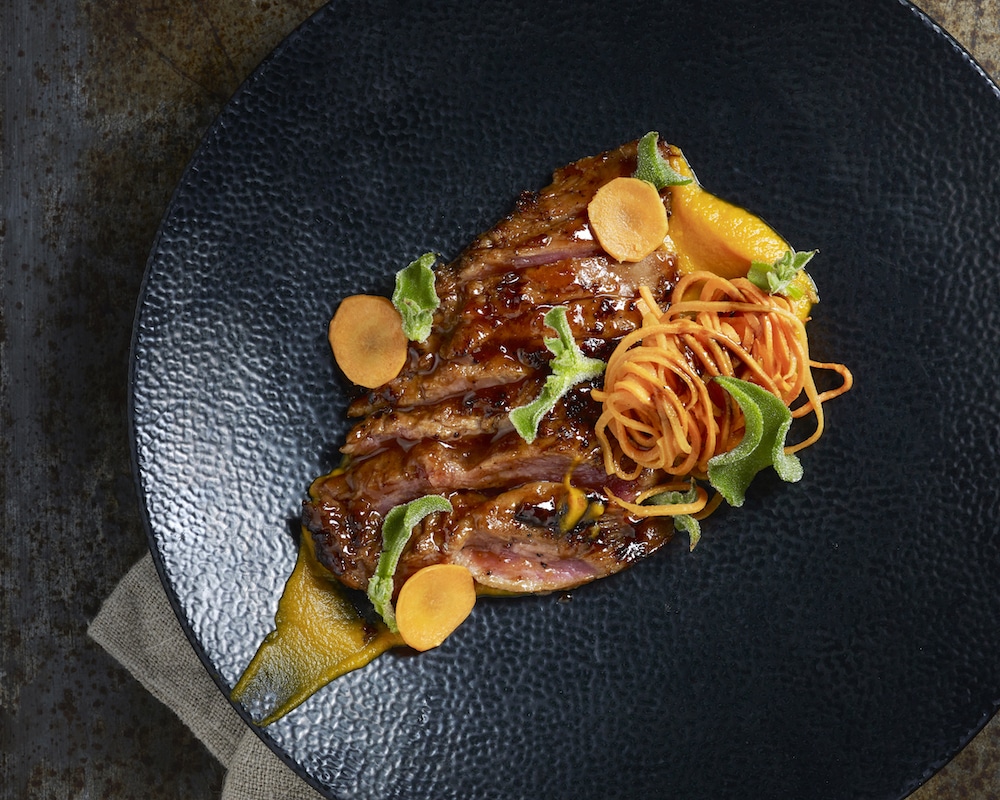 PUBLISHED August 11th, 2018 06:00 am | UPDATED August 16th, 2018 03:07 pm

Tucked away within the well-preserved 1920s garage lies a modern European restaurant with its roots intertwined with Asian culture. Originally used by college professors to park their vehicles, the upper deck of the Garage was used as a resting area for lecturers and their drivers to unwind. In present day, Botanico at The Garage features a lush indoor dining space and an alfresco, air-cooled bar and lounge surrounded by plenty of greenery.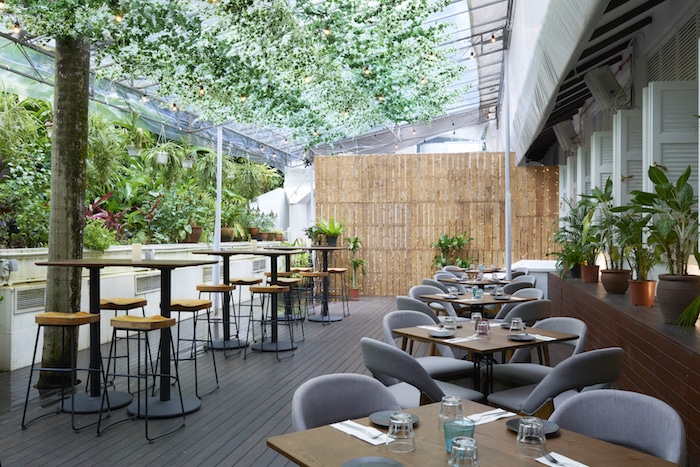 Dappled sunlight through the partially leaf-shaded canopy gives Botanico's outdoor terrace bar a lovely glow as the clock ticks towards 6pm in the evening. Twinkling fairy lights adorning the walls come on when the sun sets, adding a dash of whimsical to the experience. Indoors, leaves, ferns, and flowers are strategically placed, making your stay a truly botanical one.
Previously headlining Spanish bistronomy, Botanico's transformation slightly over a year into its opening might seem a bit too soon. However, with Singaporean chef Sujatha Asokan taking over the helm in the kitchen, the decision to inject new flavours that embrace Chef Su's motive of East-West synergy was not hard.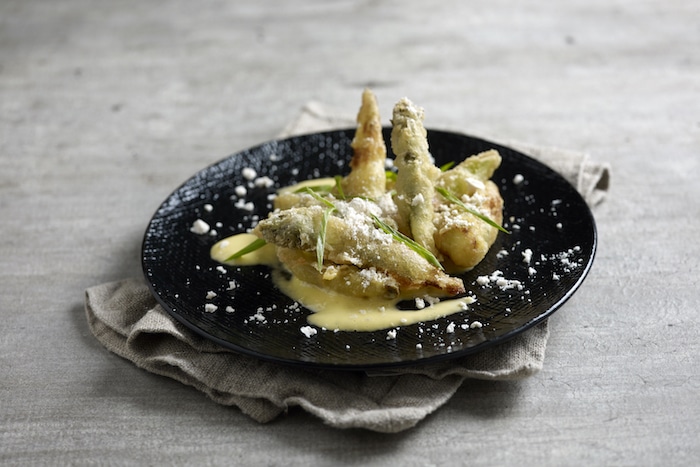 The meal started off big on flavour with a plump Seasonal Oyster ($6 each), topped with a chilli-shallot-fish sauce dressing, followed by a duo of moreish vegetable starters. After a bout in the deep fryer and the Inka oven, the Cauliflower ($10) is tossed with a creamy, savoury canã rejal cheese mix. A topping of sautéed spiced almonds and kaffir lime zest keeps the dish from being too heavy. Those who prefer their veggies fried, try the crispy Asparagus Tempura ($14) accompanied by miso hollandaise, scallions, and a fragrant dusting of sesame powder.
Though we're not really fans of the cold-on-colder execution of Chef Su's Sea Bass Ceviche ($17), it's interesting enough to warrant a try by adventurous eaters. Sea bass cubes dressed in a chili jam-olive oil mix sit on glass noodles laced with a tamarind laksa sauce, and is served with a quenelle of shrimp paste ice cream. Certainly something to talk about at the dinner table.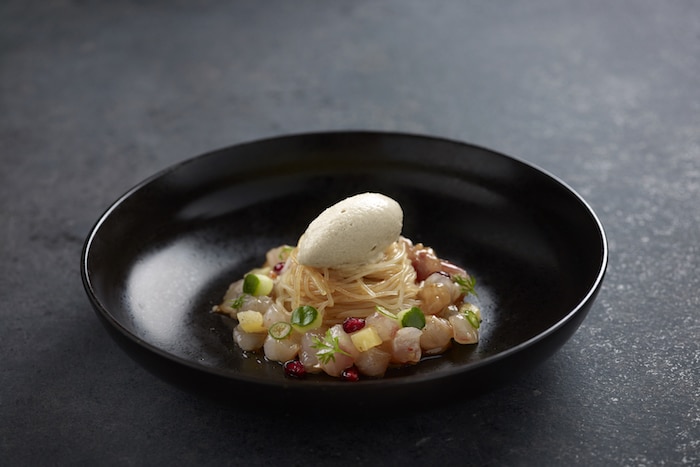 The Slipper Lobster Chittara ($32) disappointed with a disconnect between the plain jane of a sous-vide, pan-seared lobster and a heavy but tasty housemade XO sauce on the pasta. Made by slow-cooking iberico ham trimmings, dried scallops, dried shrimps (hae bee), and lemongrass amongst other ingredients, we'd gladly take the pasta without the lobster.
Things picked up again with the Iberico Char Siew ($34). Marinated overnight in a sauce with fermented red yeast rice wine, the Spanish pork is smoked in the Inka oven for half an hour and is chargrilled before serving. The jus is also finished with honey, so if it gets too sweet, break it up with a bit of citrus and ginger laced roasted carrot puree.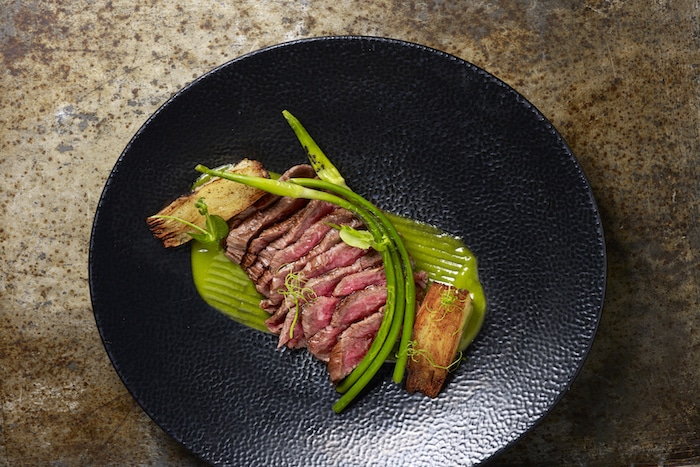 The bite of the lean Stockyard Wagyu Petit Tender ($34) was great at medium rare, but we could definitely have used some char to highlight the contrast between its beefy flavour and the slightly spicy green sriracha. The potato terrine was well-executed.
Before we move on to dessert, it's worth mentioning the expanded wine programme at Botanico, in particular their sommelier selection. Every bottle in this collection uses the Coravin wine system that allows their sommelier to dispense wine without uncorking, thus preserving the wine at its best state for as long as possible.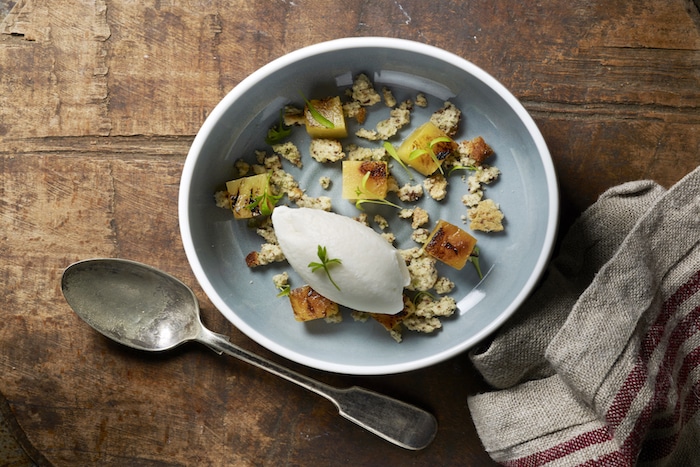 Those looking forward to sweet treats at the end of the meal can expect more botanical themed plates such as the Lemongrass Pannacotta ($10) and the Jalapeño Ice Cream ($11). Tart and spicy, the lemongrass panna cotta has excellent texture and is served with homemade ginger ice-cream, diced green apples and a lemon Swiss meringue. Inspired by rojak, the sweet and savoury Jalapeño Ice Cream sweet pairs well with charred Sarawak pineapple, a salty dehydrated bacon financier, and herbaceous micro coriander.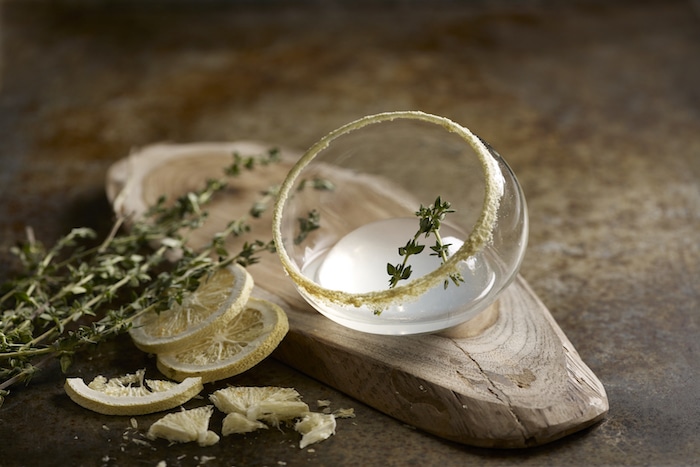 For something different for dessert, there are cocktail jellies ($13) of their signature cocktails like the Mojito No. 5 and Thyme Lemonade. Though the jellies might be a tad too sugary for our liking, it's easy to enjoy their not overly complex liquid counterparts. Those who like to DIY, try creating your own cocktail carafe (from $29) with a selection of base spirits, mixers, and garnishes!

Botanico is located at 50 Cluny Park Road (Level 2), Singapore Botanic Gardens, Singapore 257488, p. +65  9831 1106. Open Wed – Fri 6pm – 11.30pm, Sat – Sun 11am – 3pm, 6pm – 11.30pm. Closed Mon and Tue. 
Top image: Iberico Char Siew