Restaurant Review: Telok Ayer Arts Club Combines Food and Cocktails With The Arts in Singapore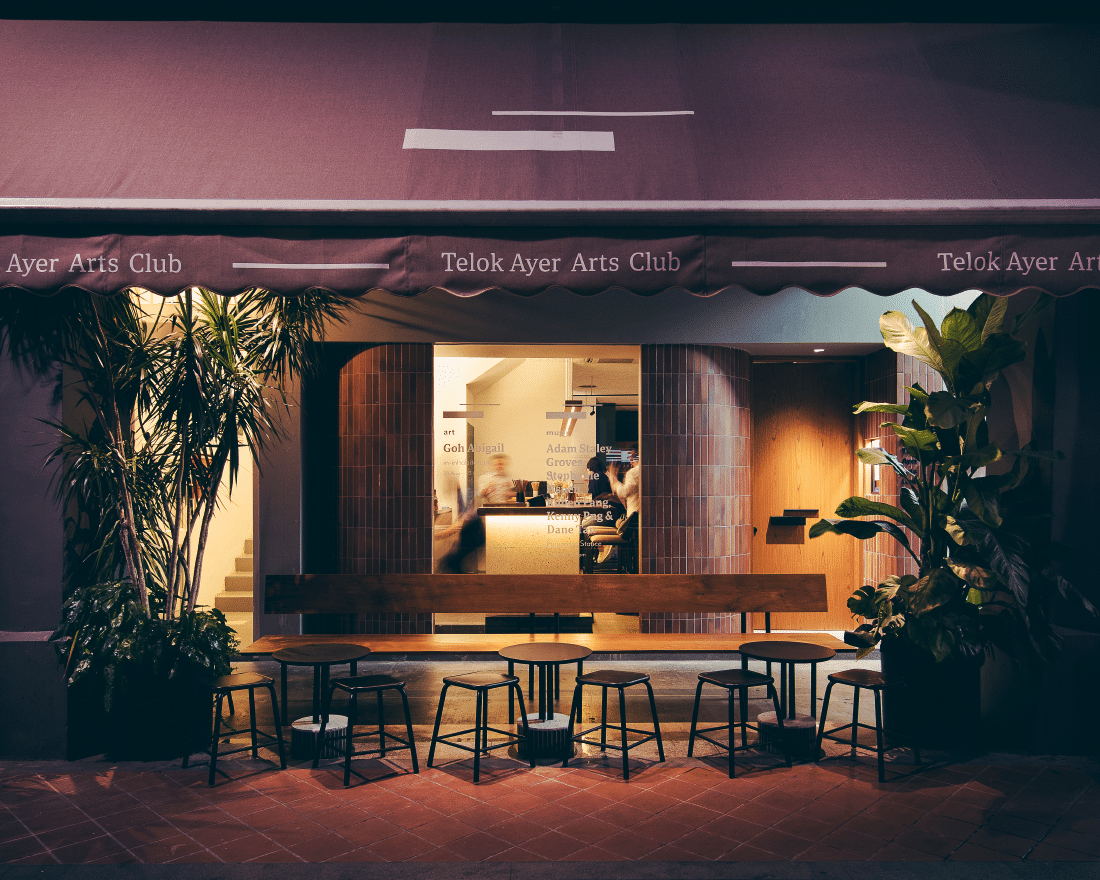 PUBLISHED December 14th, 2018 12:49 pm | UPDATED May 18th, 2020 04:23 pm
Singapore's community centres – you know, those places where people take up flower arrangement courses and go to play badminton? – are a uniquely local concept, and while they are important to the national fabric, we wouldn't blame you for thinking them mundane. But there is a new kind of community centre in the fray, and it's Telok Ayer Arts Club, a multi-use venue that brings together art, music, food, and drinks in unexpected ways.
You might recognise the site as the former space of SPRMRKT, and you're right. Both establishments are owned by The Supermarket Company — only this one is a lot more ambitious. Artists are given a space to showcase their work and performances, and the food and drink is continually inspired by the club's rotating art schedule.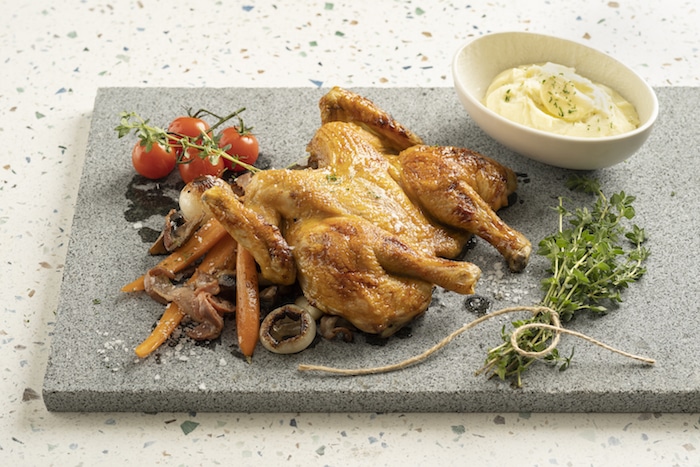 One of the novel things about Telok Ayer Arts Club is their Arts Club Special. It's a menu offered for a limited time, featuring food and drink that have been specially created in response to the artworks being showcased. As new artworks are put on display, the Arts Club Special menu changes along with it. So be sure to head down and see what inspiring meals Head Chef Bertram Leong has cooked up.
On their standard menu, you'll find snacks like some pork and chicken Dumplings ($11++) served with a refreshing coriander and basil mayo side dip. For mains we recommend trying their Locally-Bred Spatchcock ($28++). Great for sharing, the perfectly roasted Spatchcock lies on a bed of crisp bacon, sautéed mushrooms, and velvety mashed potatoes. Vegetarians and veggie lovers definitely shouldn't miss their Cauliflower Steak ($19++). Paired with bechamel sauce made from melted Scamorza cheese, this dish makes for a surprisingly filling meal, yet light enough that you won't suffer from a food coma after.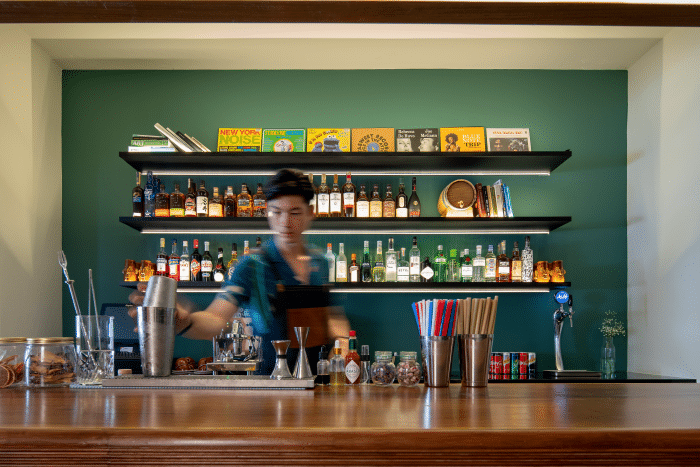 The establishment's Beverage Manager is Din Hassan, who has over two decades of experience behind some of Singapore's most iconic bars — think Bar Stories and Bitters & Love. Here, he takes the best of Southeast Asian flavours and distills it into a clever cocktail menu that suits local palates. From the region, Kuala Lumpur's Jungle Bird ($20), is a bracing blend of Mount Gay rum and Campari smoothed out with lime and pineapple.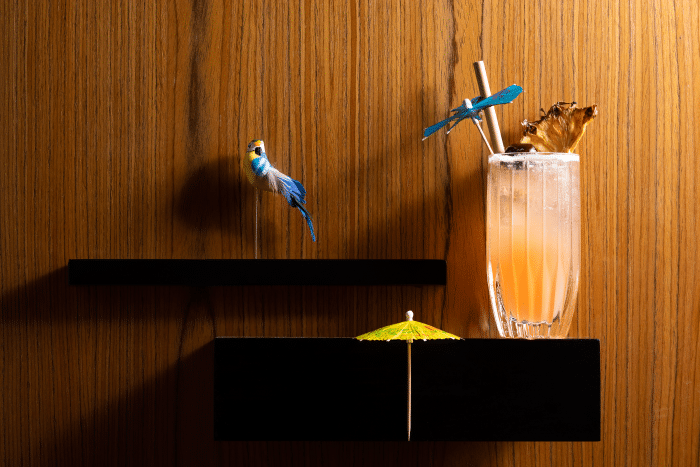 There are also reinvented classics like the Bloody Maria ($22) that Din makes with thyme-infused Jose Cuervo, agave syrup, mineral saline, chilli crab sauce, and the kind of dried cuttlefish snack Singaporeans would eat as a child. Last month, he created Tau Huay Chui as a response to a previous exhibition by artist Ashidiq Ghazali. With Reyka vodka, Frangelico, butterscotch, kaya, and scoops of Lao Ban Dou Hua topped with an entire coconut-flavoured London Roll, it's an indulgent concoction we'd gladly have for supper regularly if it wasn't a limited-time offering.
Like an actual community centre, Telok Ayer Arts Club is open throughout the day, only here they advocate drinking early. Wines by the glass and low-strength cocktails (Spiced Cup, Tommy's Margarita) go for $10 from 12pm to 7pm on weekdays. So with any luck, that's where you'll find us. Possibly every day.
Telok Ayer Arts Club is located at 2 McCallum St, Singapore 069043, p. +65 6221 0712. Open Mon-Sat 11am – 11pm.