5 Things To Do In Singapore This Week: 17th December to 23rd December 2018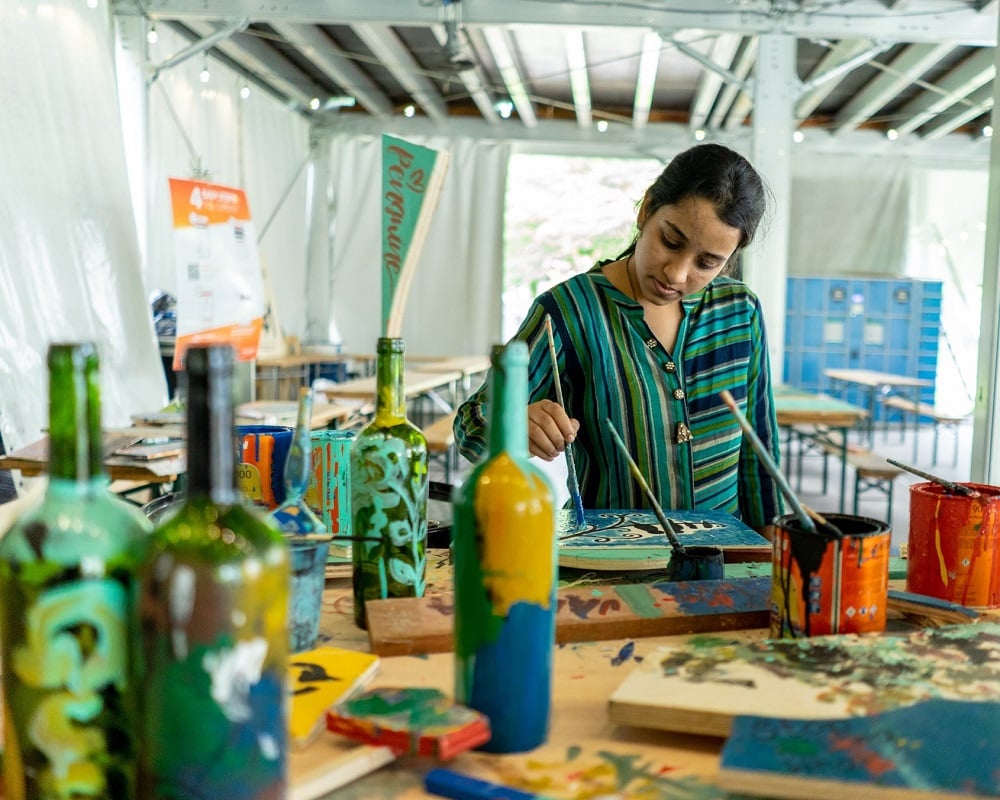 PUBLISHED December 16th, 2018 06:00 am
The week before Christmas is filled with inclusive activities like gift-crafting fun at Loop's sustainability-themed market or zine-making at the Queer Zinefest Xmas edition! Music fans are spoilt for choice too – groove your way through blues, indie rock, house and disco beats with the hottest acts in town such as EATMEPOPTART and Kampong Boogie.
LOOP's Christmas Pop-up Market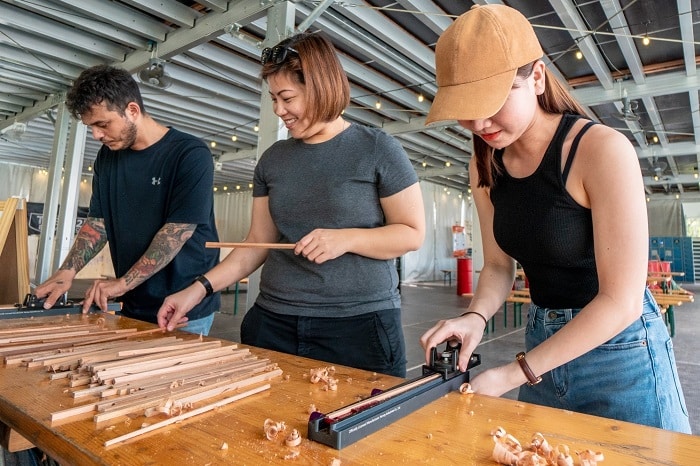 Can Christmas be sustainable? Find out more about sustainability and talk to environmentally conscious businesses in this curated picnic and pop-up market. Attend workshops, talks and activities with the growers and producers in farming, fashion and well-being. Browse through stalls by Naiise x 1925 and W Market, and go a step further by creating your own farm-to-table cocktail or Christmas gifts from recycled materials!
Christmas Pop-up Market is happening from 21 — 30 December 2018, Fridays 4pm — 10pm, Saturdays & Sundays 10am — 10pm, Esplanade Park, 1 Esplanade Drive Singapore 038981. Entry is free.
Queerstmas: A Queer Zinemaking Party!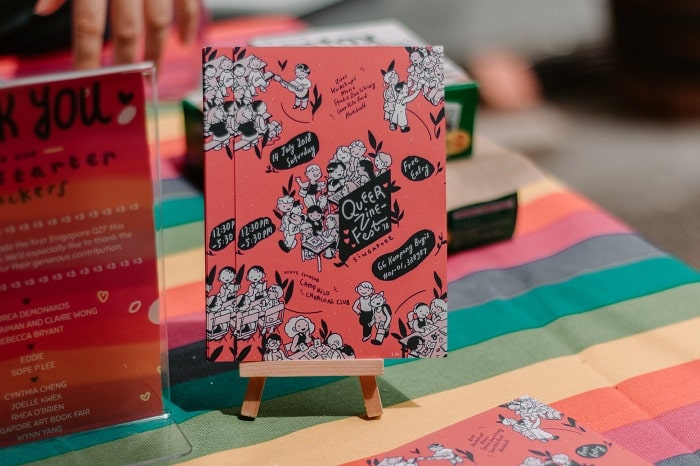 Christmas is all about the spirit of giving and love for those around you. This goes for the LGBTQA+ community in Singapore too! Join in this special Queerstmas zinemaking party with tons of craft materials, vegan & halal snacks, funky music to set the mood. It's a safe, open and creative space for queers and non-queers alike, so bring your whole village down (with your favourite zinemaking materials).
Queerstmas Zinemaking Party is happening 22 December 2018, Saturday 12pm — 4.30pm, Level 8 Lamthong Corporation Unit 11, Lorong 21A Geylang, Singapore 388429. Entry is free.
TUFF CLUB presents Kampong Boogie: B2B special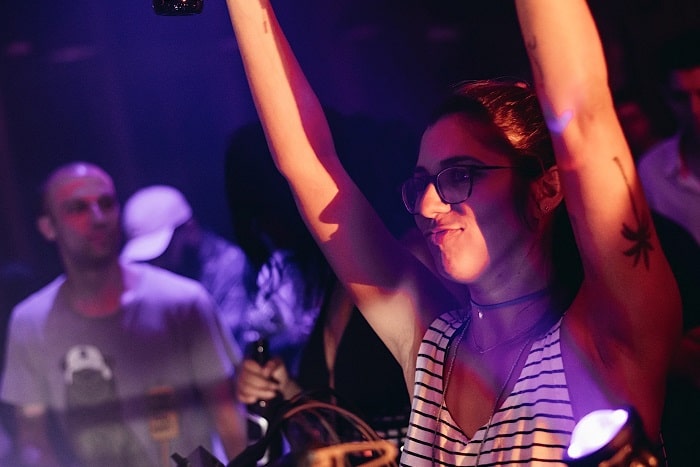 The gym is not the only place for some cardio. Kampong Boogie teams up with TUFF CLUB in this special B2B party filled with non-stop jams from the finest local DJs in Singapore such as RAH (Darker Than Wax), DuriO (ATTAGIRL), Casie Lane (Parental Controls), industry heavyweights Brendon P, Ulysses and MyHero (Mugic). Work up a sweat to pumping tracks from House, Nu-Disco, Electronica and more – who will be the last man or woman dancing?
Kampong Boogie B2B special will be happening on 21 December 2018, Friday 11pm till late, 138 Robinson Road #19-01 Singapore 068906. Cover charge applicable at $20.
A Very Bluesy Christmas at Blu Jaz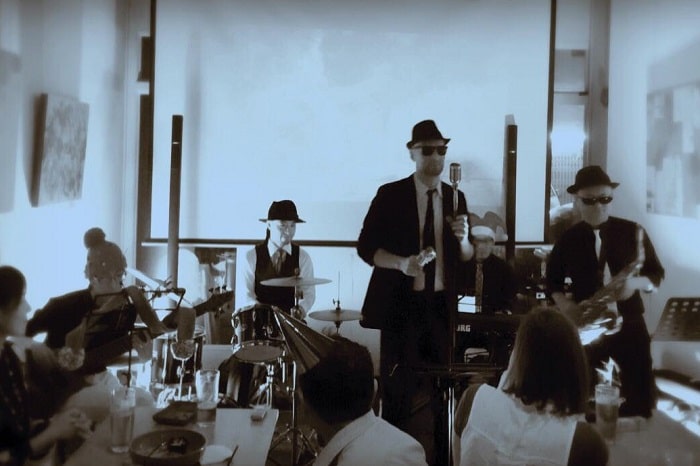 Looking to chill-out with drinks and bluesy festive jingles? The Bluesy Christmas Gang will get your feet a tappin' with renditions of holiday classics this Saturday night. Featuring vocals from John Francix (The Solfonics), Eriko Murakami (New Stream Brass Band) on trombone, Otaku 7's Vignesh Mohandasan and more talented musicians in this eclectic band, it's definitely Christmas – but jazzier, funkier and several times merrier.
A Very Bluesy Christmas will be happening on 22 December 2018, Saturday 9pm — 1am, Blu Jaz Cafe, 11 Bali Lane Singapore 189848. Entry is free.
Hard Luck Club / 13 Years of Eatmepoptart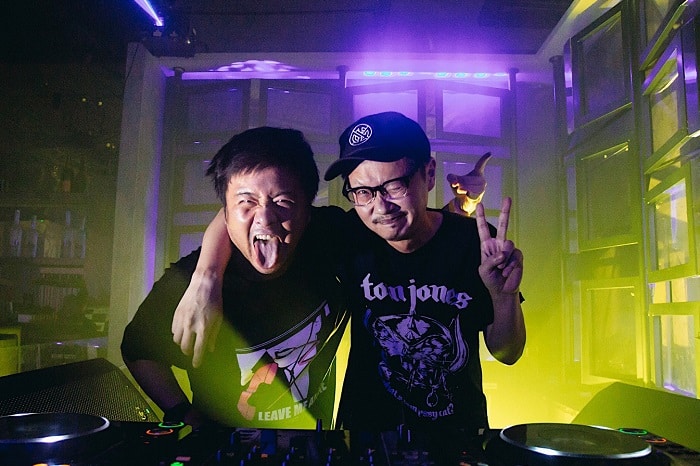 A regular attendee of local music festivals like Baybeats, Laneway and Mosaic? You might already be a fan of indie music trio EATMEPOPTART. Come on down to celebrate a bittersweet 13th birthday with weelikeme, Jah and KiDG on a choppy ride atop Stewords Riverboat. Go wild across two levels with music sets rocking out punk anthems, electro classics, alt originals – get in the flow with some drunken dancing and singing at one rock-n-roll karaoke bar on deck!
Hard Luck Club will be happening on 22 December 2018, Saturday 10pm till late, at Stewards Riverboat 31 Marina Coastal Drive Berth 1 Marina South Pier Singapore 018988. Tickets available here.