Sri Ratih Cottages: A Tranquil Garden Retreat in Ubud, Bali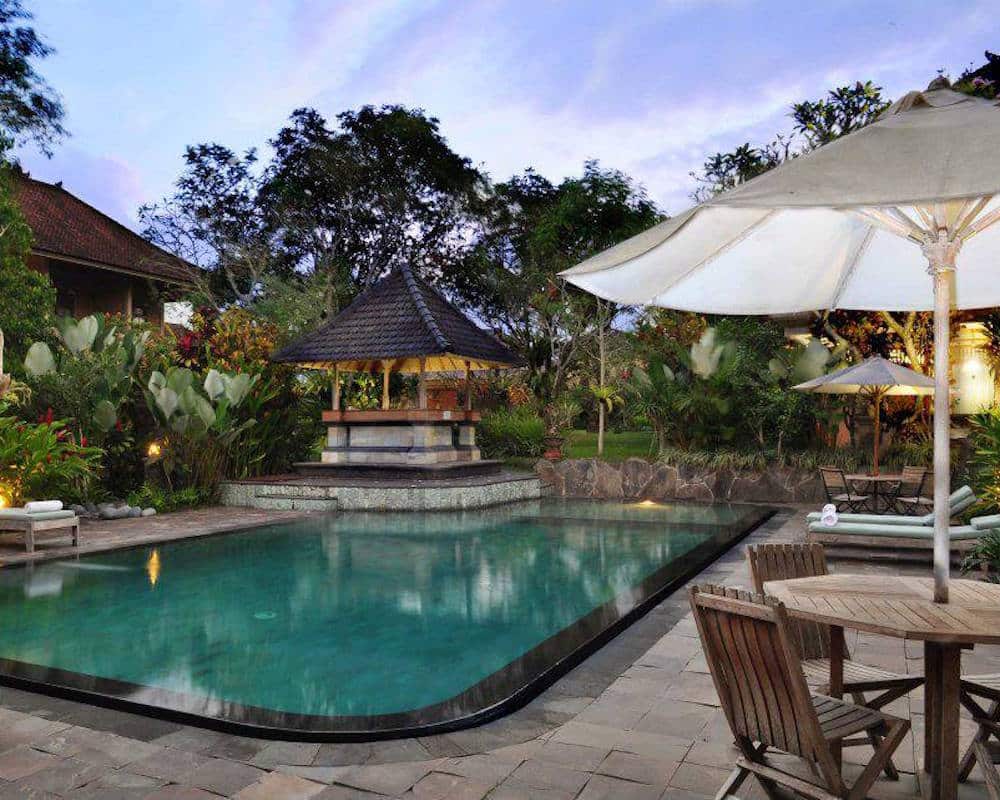 PUBLISHED September 9th, 2016 07:00 am | UPDATED May 18th, 2020 05:36 pm
Despite what people tell you, you really don't need to be living it up in a villa to have a fantastic time in Bali. Having stayed at Sri Ratih Cottages in Ubud recently, my virgin experience of the spiritual heart of Bali was better for it.
Located on the fringes of Ubud's bustling city centre (this means you don't have the infernal jam on your doorstep), Sri Ratih Cottages is a modern Balinese-style boutique hotel with rooms and suites set amidst well-maintained tropical gardens.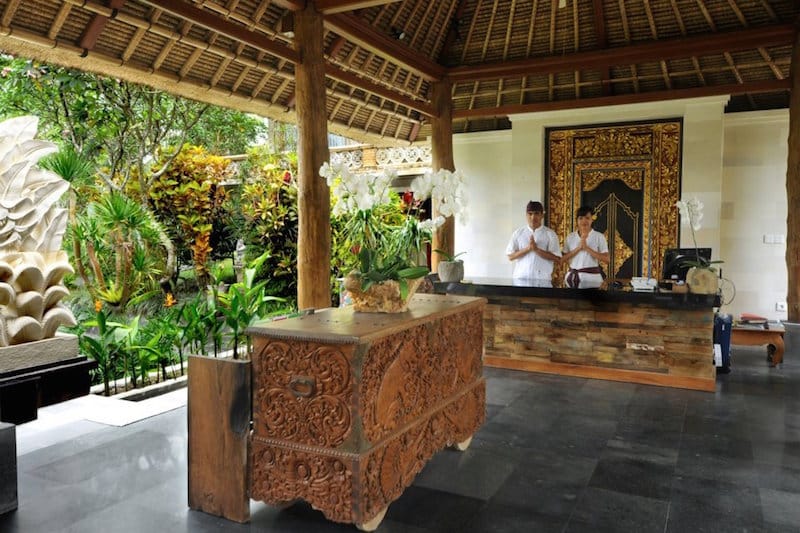 We stayed three nights in the incredibly spacious Deluxe Room. The double vanity (important when you have 2am morning calls to climb Mount Batur) bathroom comes with separate shower area and toilet areas, and is pretty much the size of the bedroom. There's nothing fancy about the bed or the sheets, but you don't really need a 500-threadcount sheets to have a comfortable sleep.
The room also comes with an attached balcony overlooking the gardens – perfect for smokers, and for getting some sun without going to the pool.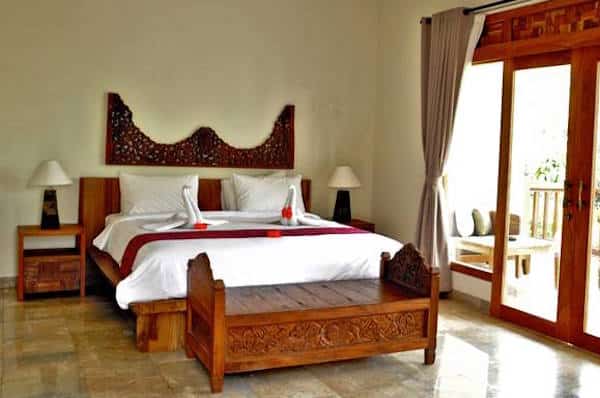 Although there is no lack of great cafes in Ubud, you'd be remiss to not have the complementary breakfast (available 7am-11am daily) at Sri Ratih Café, the property's all-day dining eatery. We recommend the Burbur Ayam – a flavourful chicken rice porridge and a popular Indonesian breakfast dish – and the Hash Stack, which features well poached eggs on a stack of toasted ciabatta, avocado, hash brown, bacon, grilled tomatoes, and mushrooms.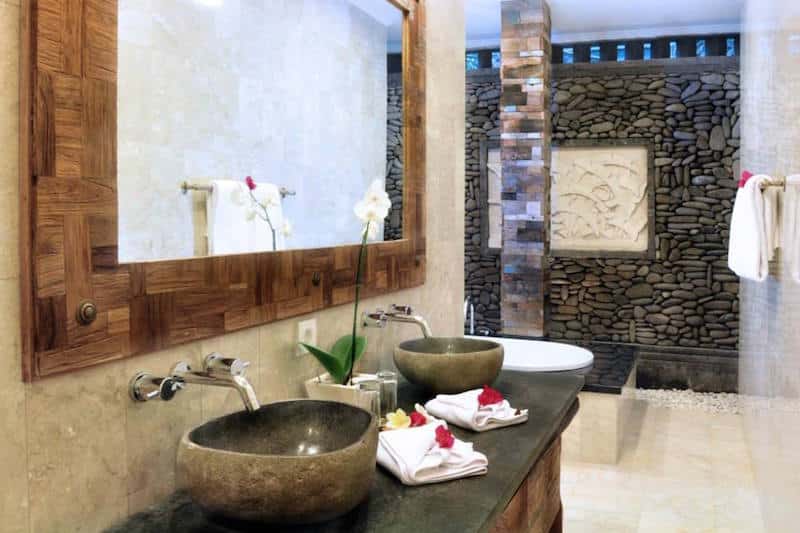 After climbing said mountain, we (naturally) headed over to Sri Ratih's in-house spa for some muscle relief. Small and cosy, they tend to get booked out quite quickly during high season so it's best to make reservations a day ahead. At US$27, the 90-minute Balinese Herbal Compress Massage was quite a godsend for our strained and aching bodies. It might be pricier than the standalone massage spots dotting Ubud, but factors like convenience, hygiene, and quality of products are more than worth the difference.
Admittedly, there were minor hindrances during our stay, such as weak wifi signals in the room (which didn't really bother us as we had bought data SIM cards) and a weak hairdryer in the bathroom. The air-conditioner was also awkwardly positioned in our room in a corner, so we remedied the problem of uneven temperatures by leaving the air-conditioning on even when we weren't in the room.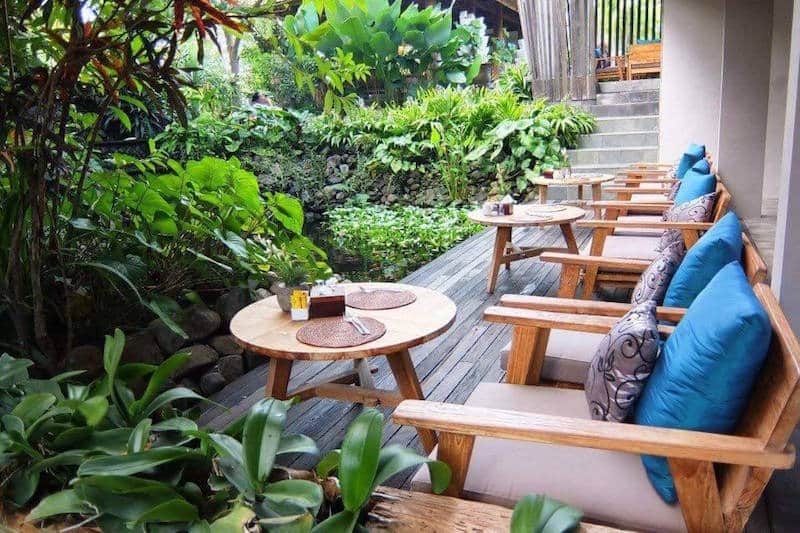 That said, we enjoyed staying at Sri Ratih Cottages – it's great value for money with clean, comfortable rooms, and you'll be hard-pressed to find Balinese hospitality of the level within the same kind of budget elsewhere.
Rates start from Rp. 810k per night for the Superior Room during high season (generally July & August, and mid December to mid January) and  Rp. 710k per night during low season (the rest of the year).
Sri Ratih Cottages is located at Jl. Campuhan 1, Penestanan Kelod, Ubud, Bali, 80572, Indonesia, p. +62 361 975638.