Street of Clans: Singapore Design Week's New Festival Lets You Peek Into Age-Old Chinese Clan Associations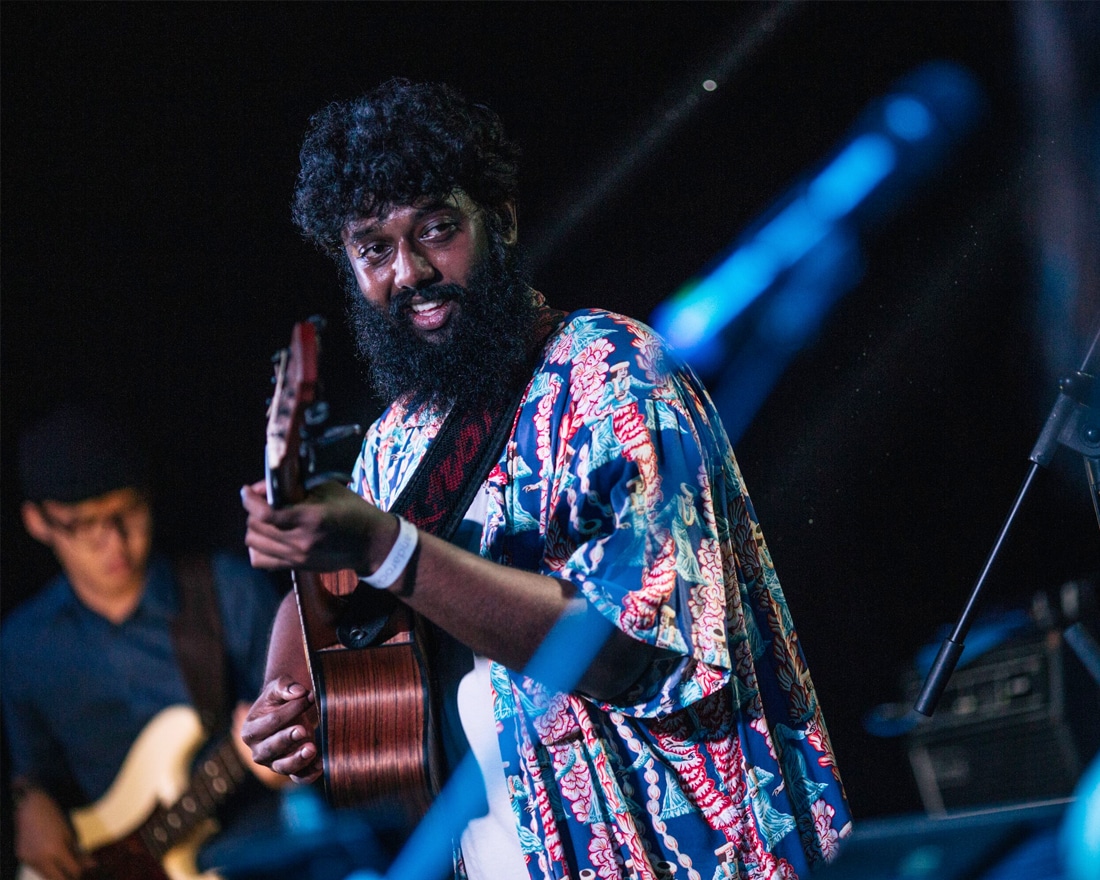 PUBLISHED February 28th, 2019 06:00 am | UPDATED March 26th, 2019 04:45 pm
We love street parties, and though we don't see many of them here in Singapore, they bring a little bit of much-needed outdoor fun to a neighbourhood somewhere each time — just like the upcoming Street of Clans next week. Organised as part of the much-anticipated Singapore Design Week, this new creative festival looks set to turn the street into a riot of interactive programmes, installations, music, food, and community magic.
Street of Clans is named for the many clan associations around the Bukit Pasoh vicinity, and it's not just any takeover. Does it bring Singapore's lifestyle and creative community together? Sure, but it's also the first one to put the spotlight on the city's age-old Chinese clans.
The first-ever clan 'open doors'
Like an open house – but better! Formed by early settlers to help support fellow immigrants through accommodation, provisions of meals, and skills training, many of them happen to be situated along this very street. Visit the likes of Chin Kang Huay Kuan, Gan Clan, Koh Clan, and Tung On Wui Kun to learn their relevance in today's society through stories and community art. Free guided tours in English and Mandarin are also available at select locations.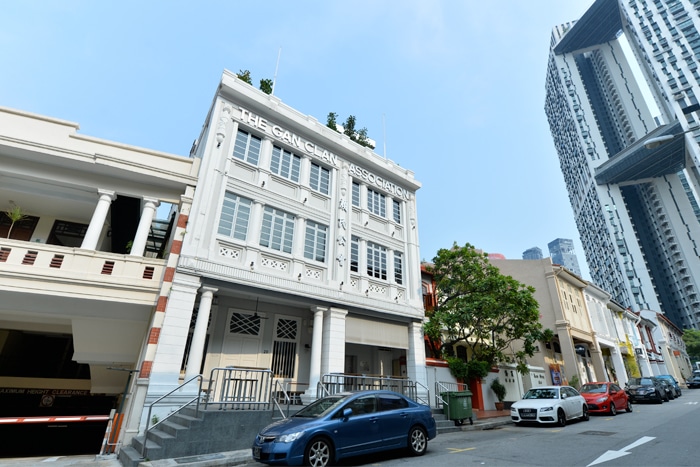 Collaborations with local artists
In the spirit of camaraderie and kinship, Street of Clans is connecting with the clans with local creatives. Say hi to artist Ong Lijie as she explores how Chin Kang Huay Kuan paved the way for a better tomorrow by encouraging education and youth involvement back then and even now. The granddaughter of a Hokkien clan leader, Ong has created a design installation with silkscreen prints. Next door, Matthew Sia explores the values of the Gan Clan and its relevance in our changing world using a multitude of wind spinners.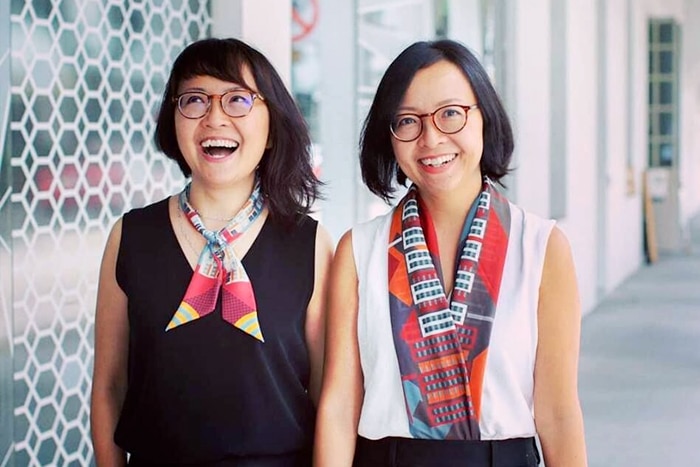 Put your team-playing skills to the test at the Koh Clan, where you'll find kinetic and interactive sculptures inspired by clan values of unity. The works are conceptualised by TO THE POWER OF, a collaboration between multidisciplinary art director Pixie Tan and four team members. At Tung On Wui Kun, fashion label Binary Style and lifestyle furniture brand Scene Shang plan to bring the clan's illustrious Cantonese opera heritage to life.
The whole neighbourhood is involved
In true street party style, Bukit Pasoh tenants along the street will offer special promotions all weekend long, from Clan Mojo cocktails at Latin restaurant Casa Poncho to interactive art installations at our favourite oyster joint Humpback. At The LoKal, Eight Café & Bar, Katasumi Koohii, and Casa Poncho, redeem a free live portrait on the spot when you buy a drink or spend a minimum of $10.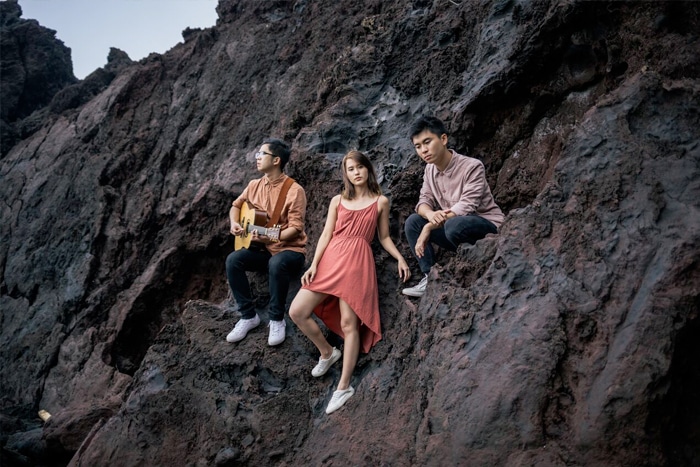 'Live' music curated by Zouk and Bandwagon
It's no street festival if you're not busting out the dance moves. The famous Zouk Singapore is coming on board with resident DJs Che'Molly, Nash D, and Jeremy Boon spewing out (free!) underground techno, house, hip-hop beats, and electro house every single night when the sun goes down. Homegrown music platform Bandwagon has also curated a line-up of musicians that includes Shak'thiya, Adia Tay, Krysta Joy, HubbaBubbas, and Sam Driscoll.
Heritage-inspired workshops & talks
Want to get your own creative juice flowing? Delivering the 101 on journaling, Chen Pooi Chin will show you how to rediscover your roots with decorative stickers and stamps to personalise your own stories. Perfect for crafters and families, tickets include workshop materials and even a $20 stationery voucher for you to work on your own journaling skills. Chin Kang Huay Kang is also holding their inaugural Family Heritage Stories Journaling Competition with attractive prizes to be won.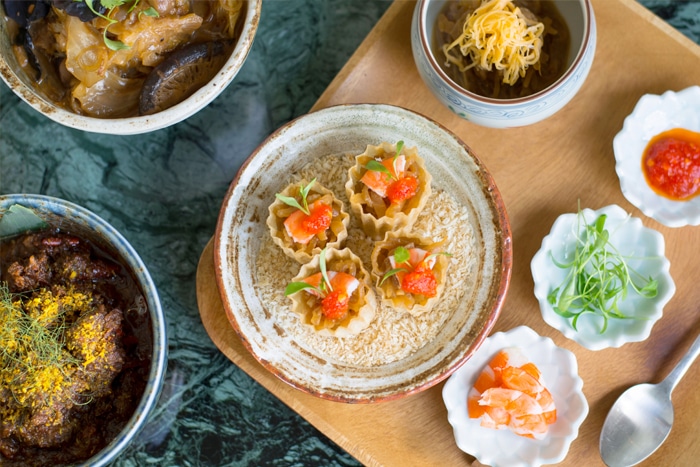 You can also make your own pasoh (Malay for pottery) with the cool husband-and-wife team from Studio Asobi. Learn ancient hand-building techniques and how to shape lumps of clay into something you can be proud of — no experience needed! Then, sit in on five design talks with some of the biggest names in Singapore's design industry, from Love Bonito's Rachel Lim, Mas Shafreen of Band of Doodlers, and Ong Ker-Shing of Lekker Architects. Who knows, you might pick up some nifty skills.
Tell all your friends and we'll see you there!
Street of Clans is happening from 8 to 10 March 2019 at Bukit Pasoh Rd, Singapore. See the official website or event page here for more details.