Pop-Up Restaurant Review: The Feather Blade Brings Affordable Flat Iron Steaks to Club Street, Singapore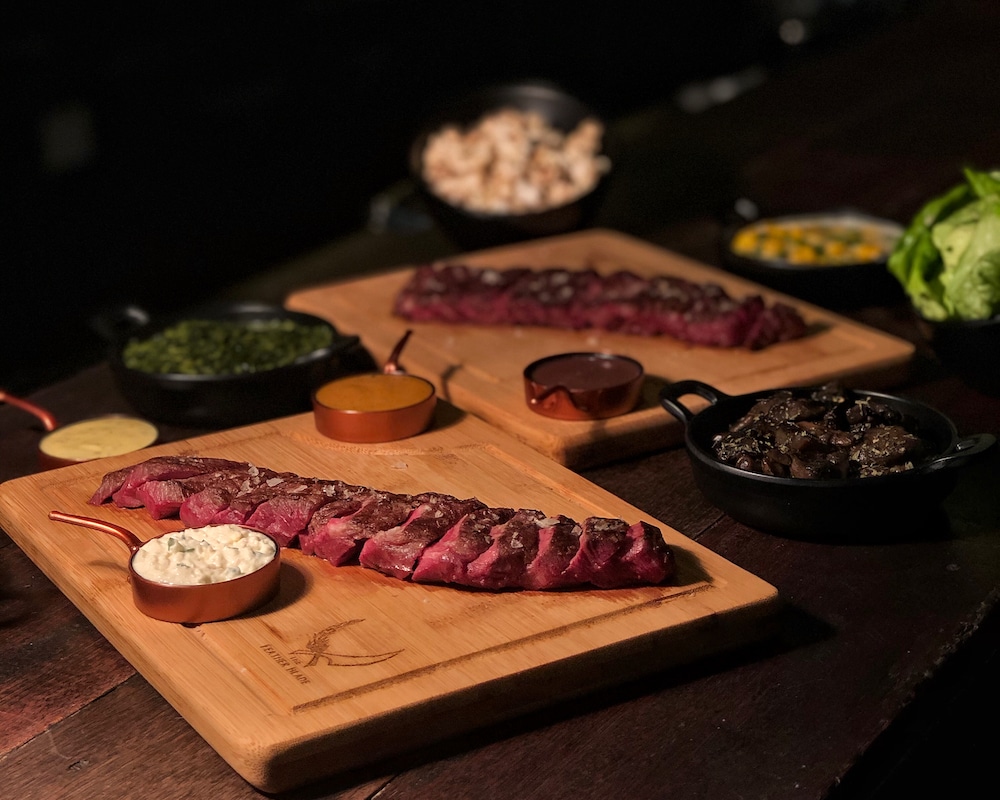 PUBLISHED February 28th, 2019 03:00 am
Bringing London's renowned £10 Flat Iron Steaks to Singapore is The Feather Blade, which will be popping up at Zui Hong Lou on Club Street for eight weekends straight, across the months of March and April 2019. Be sure to drop by their opening night on 2 March from 5.30pm, because the folks at The Feather Blade will be serving up complimentary steaks for all (that's right, 200g of tender, top quality steaks for free).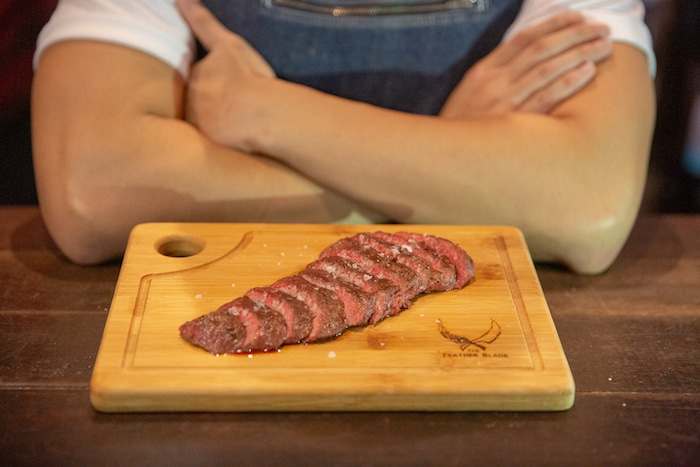 In partnership with The Establishment Group (the same folks that own GEM Bar and cocktail establishment Nutmeg & Clove), The Feather Blade is inspired by Chef-Founder Sheen Jet Leong's own experience working at Soho's Flat Iron steakhouse. Amazed at how affordable steaks didn't come at the cost of compromising on taste and quality, Sheen has endeavoured to bring about more Asian qualities to the dish and the diner's experience despite taking initial cues from the streets of London.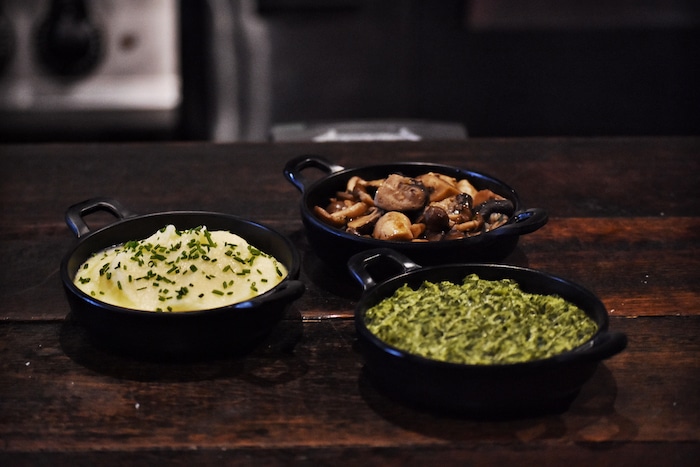 A cut from the shoulder blade of the cattle, the flavourful flat iron, which is also known as the feather blade, is a simple, no-frills dish that brings out the lovely beefiness with just salt and butter. And at just $21++ for 200 grams, we'd say The Feather Blade Steak gives plenty of value. We recommend having it medium rare since our steak arrived tender to the touch, cutting cleaning through at the gentlest pressure from my knife.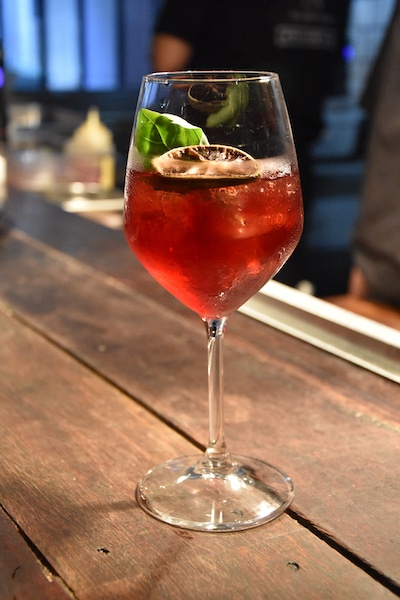 A trio of sides are offered at $7++ each;  you have a choice of sauteed mushrooms, creamy spinach, and truffle salted creamed corn, perfect to complement the meatiness of your meal. My favorite came out to be the humble mashed potato – each velvety spoonful got me scooping for more.
If you enjoy having sauces with your steak, they come at $2++ a pop at The Feather Blade. The Asian-influenced flavours include Sichuan peppercorn – the one to get for a spicy, slightly numbing kick – or the horseradish cream for a piquant, wasabi-like flavor. Also on offer is a creamy bearnaise sauce, and my favorite, the red wine sauce – probably the most refreshing of the four.
On the beverage menu you'll find a range of alcoholic drinks from small-batch sakes to wines, as well as a list of curated cocktails. Death on Weekends ($22) aptly pairs bubbles with absinthe while the Blood Orange Old Fashioned ($16), an elegant play on the classic tipple. Red wine is, of course, quite a standard with steak these days, but you can opt for having it as a fruitier Kyoho Sangria ($16). The sake list sees the multiple award-winning, fragrant, and fruity Ibaraki Yoshikubo Ippin ($16), as well as the rare and highly sought after Tamagawa Ice Breaker ($24), a deep-flavoured, spicy and unpasteurized genshu.
The Feather Blade pop-up is located at Zui Hong Lou, 90 Club Street, Singapore 069458. Open every Saturday and Sunday 5.30pm – 1am from 2 March 2019 – 28 April 2019. Walk-ins only.