The Bar Awards Singapore 2018 Returns For A Wonderful Weekend of Cocktail Events In August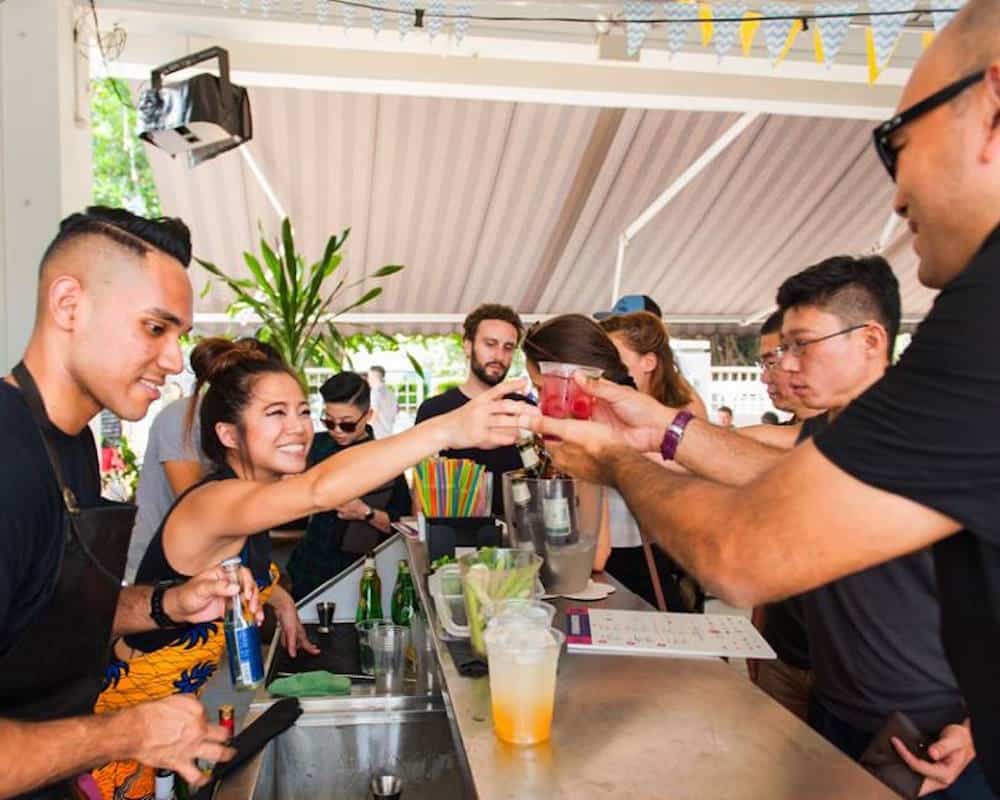 PUBLISHED August 2nd, 2018 01:05 pm | UPDATED May 18th, 2020 04:23 pm
The Bar Awards
is back in Singapore for its 2018 edition! The third stop on their annual circuit – the
2018 Bangkok
iteration happened in February while
Hong Kong
took place in May – the organisers have planned a fiesta fuelled by endless exciting cocktail creations with the myriad guest shifts, a full-on cocktail carnival, and more later this month. Here are the highlights, and check out the VIP experience giveaway we're running on
Facebook
.
Thursday, 16 August 2018
Like any great festival, there's always a great opening party. And this year, it's happening at Shangri-La Hotel Singapore's swanky Origin Bar. Eight esteemed international guest bartenders from the best bars in the region will be taking turns behind the Origin bar, so head on down for the best-handcrafted tipples from across Asia all in one venue!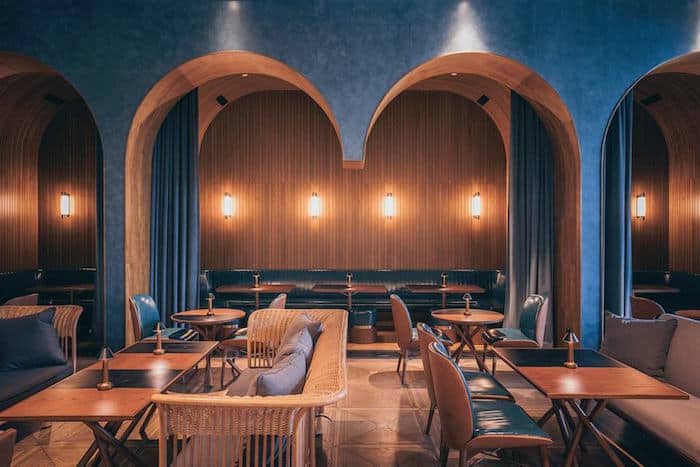 The Opening Party will be featuring the regions best talents like the recently renovated Vesper (Bangkok), winner of the Most Creative Cocktail Program presented by Cointreau, the winner of The Ada Coleman Award Angel Ng (Head Bartender and Co-founder of PS150 in Kuala Lumpur) and from Hong Kong and The Rising Star presented by Perrier winner, Aili Nguyen (Employees Only Hong Kong). These are just a few of the international names behind Origin's bar to celebrate the launch of the awards fifth year.
The party starts at 6pm so come early and hang out with these incredible bartenders as they keep you satiated with delicious cocktails throughout the night.
Friday, 17 August 2018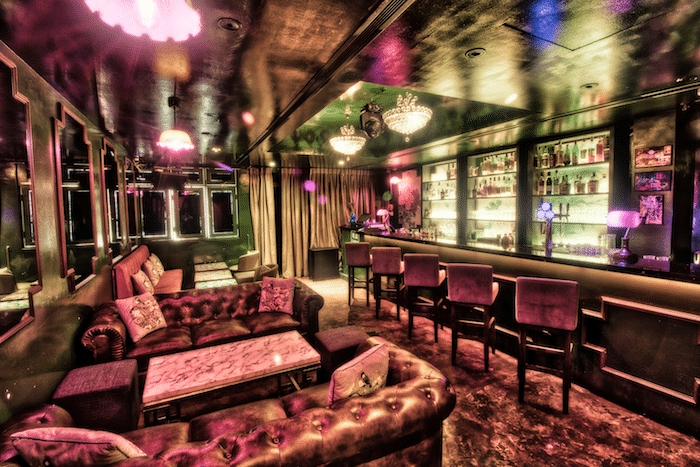 Marvel at the skills these bartenders bring to the cocktail game at a myriad of pop ups happening all across Singapore's Central Business District and surrounding areas. Start your night at 
28 Hongkong Street
 as they feature Please Don't Tell Hong Kong (the winners of the Best Hotel Bar) from 
6pm.
 Then head over to Tess Bar & Kitchen along Seah Street for a session with Backstage Cocktail Bar (Best Hospitality Team Bangkok) Before you finish up the night head down to Boon Tat Street to the recently opened Mona Lounge who will host Yes Please from Manila and then rock down to The Spiffy Dapper as they welcome Coley from Kuala Lumpur with some awesome Angostura cocktails paired with Lady M delights.
Who, What, Where: 
Please Don't Tell Hong Kong at 28 Hong Kong Street, 6pm-9pm
PS150 (Kuala Lumpur) at HRVST, 6pm to 10pm
Vesper (Bangkok) at Smoke & Mirrors, 8pm to 12am
Ponn Kitiphum (Mekhong Brand Ambassador, Bangkok), Nutmeg & Clove, 8pm to 12am
Coley (Kuala Lumpur) at The Spiffy Dapper, 8pm to 12am
Backstage Cocktail Bar (Bangkok) at Tess Bar & Kitchen, 8pm to 12am
Yes Please (Manila) at Mona Lounge, 8pm to 12am
If that's not enough for your Friday night..Sumo Bar Happy and American Taproom on Waterloo Street will be partying it up island style with the first ever Waterloo Street Luau presented by Giffard. Four of Bali's best bars will be shaking it up across the two bars from 7pm. Head on down and hula it up with these awesome bars from Bali; Rockbar (Ayana Resort & Spa Bali), Sake no Hana, Indigo Hotel Seminyak and Newfound Lane.
The Waterloo Street Party is happening at American Taproom and Sumo Bar Happy, Waterloo Centre, 261 Waterloo Street, from 7pm onwards.
Saturday, 18 August 2018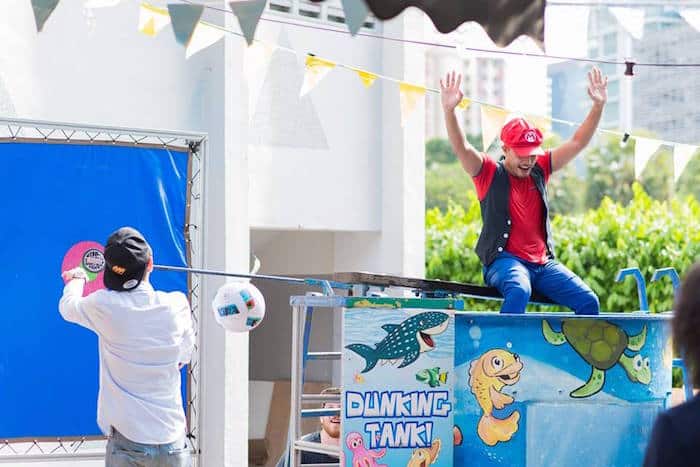 The Bar Awards Cocktail Carnival last year was such a huge hit, the organisers decided to bring it back. Head over to Camp Kilo for a Cocktail Carnival unlike any other. Start day drinking from 11am with delectable tipples and BBQ your way out of hunger as you find a cosy post to take in all the action from 2pm. As the afternoon rolls in, it's all out fun and games with activities like dunk tanks (where you get to dunk your favourite bartender), a magician, balloon artists and DJs.
There's even a Camp Cointreau Course that's sure to be a riot with bartenders running a gauntlet of whimsical and silly obstacle games. To add to the excitement, spectators get to throw water balloons at the gauntlet runners!
The Cocktail Carnival is happening at Camp Kilo Charcoal Club, 66 Kampong Bugis, Singapore 338987, 11am onwards.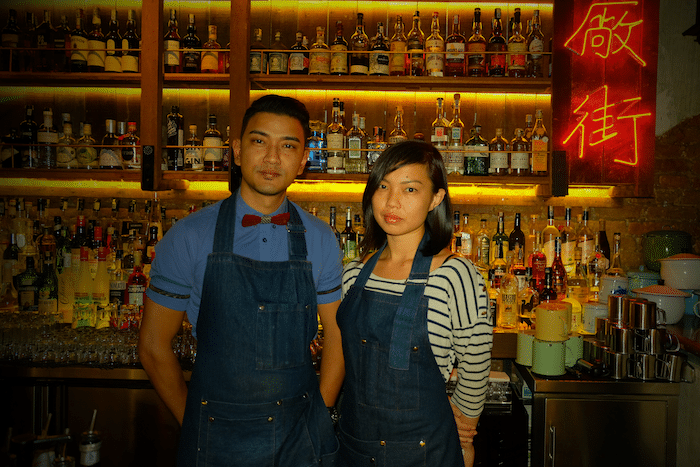 On Saturday night, Bukit Pasoh gets lit as Humpback and Flagship celebrate their third anniversary with a whole host of experiences and pop-ups. From, 3pm Humpback will play host to renowned Bangkok eatery, Bunker Sathorn, and PS150 from Kuala Lumpur. Head next door after and indulge in London's own Satan's Whiskers pop up at Flagship from 8pm. To round out the Bukit Pasoh trio, have a little sneak preview of the newJigger & Pony opening in September at the Amara Hotel at Gibson from 6pm.
That's not all; the other guest bartenders jetting into town will be taking over another bar for the night!
Who, What, Where:
Please Don't Tell Hong Kong at Native, 
6pm to 10pm
Tropic Like It's Hot featuring Bali's Best Bars at Lucha Loco, 
6pm
 to 12am
Vesper (Bangkok) at Origin Bar, Shangri-La Hotel Singapore, 
8pm
 to 12am
Ponn Kitiphum (Mekhong Brand Ambassador, Bangkok) at Lime House, 8pm-12am
Backstage Cocktail Bar (Bangkok) at Bar Stories, 
8pm
 to 12am
Yes Please (Manila) at Fancy, 
8pm
 to 12am
Employees Only Hong Kong at Highball, 
9pm
 to 12am
Closing Party: Tuesday, 21 August 2018
Before The Bar Awards heads over to Kuala Lumpur, savour the last of festivities as The Guild brings us the Perrier Wrap Up Party – KS Golden Era. Think awesome food, delicious cocktails from the surrounding Keong Saik bars and an all out no holds barred rap bar battle. Party starts from 8pm and goes all night!
Where:
The Guild is located at 55 Keong Saik Road, #01-01, Singapore 089158.
Download the full festival calendar here.