Wine Lust 2018 Returns This August For Whole Month of Boozy Adventures, Wine Appreciation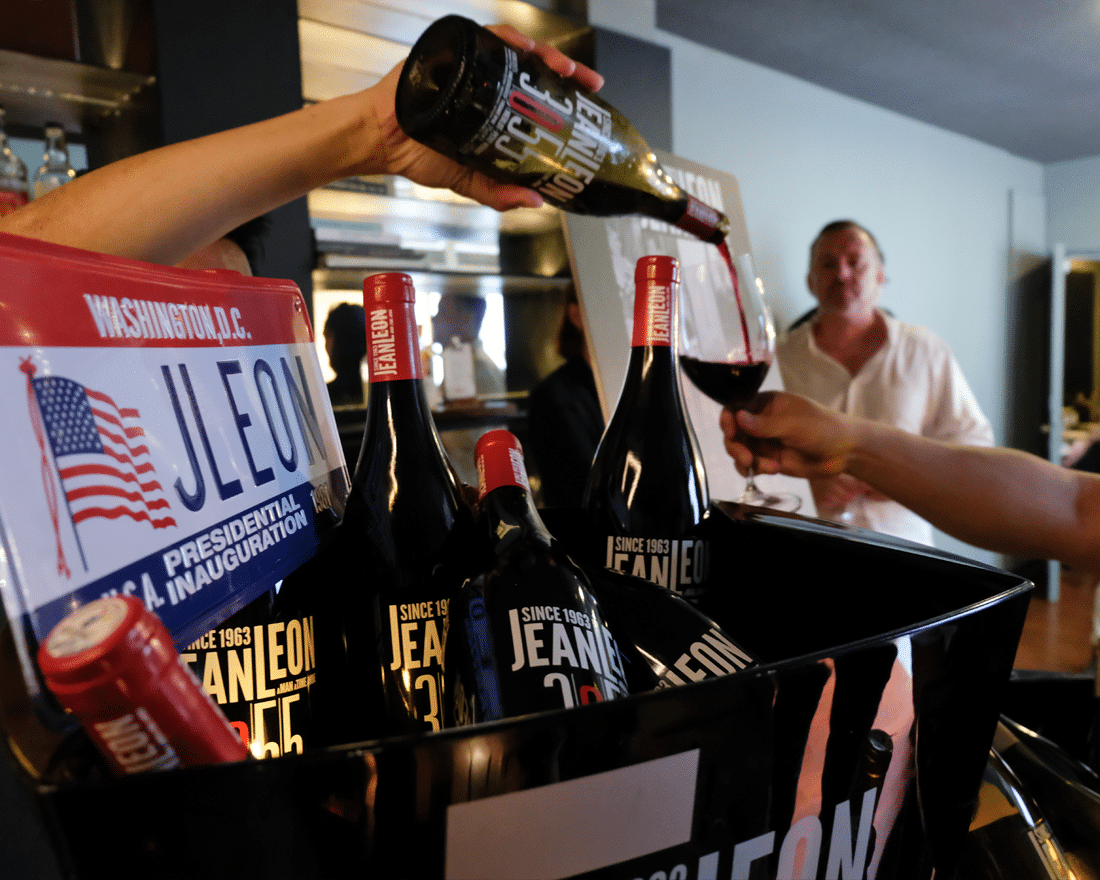 PUBLISHED August 3rd, 2018 06:00 am | UPDATED May 18th, 2020 08:35 pm
Wine, wine, wine. It's that amazing drink that has been around for millenniums. Everyone, from your kooky aunt to the stranger down the street loves to consume it – by the bottle, even. But really appreciating vino, takes another kind of person. And maybe, it's someone like you.
Wine Lust is the brainchild of one of Singapore's most prominent lifestyle collectives, the 1-Group. Y'know, the people behind CBD favourites 1-Altitude and Monti? Their objective: to celebrate everything wine in an islandwide festival of special events, promotions, and activities for wine enthusiasts and newbies alike. And if all that hype we've been hearing about is true, this year's edition, from 10 August to 10 September 2018, looks set to take wine appreciation to the next level.
500 wine varietals to taste
First things first, the wine. With a whopping 500 wine varietals on offer, you might just discover your new go-to bottle. Plus, there are three month-long programmes happening to make sure you never head home sober:
Wine Then Dine
Through Chope, diners can pre-purchase special Wine Lust menus together with a complimentary glass of wine. Additionally, each participating restaurant will have a selection of wines by the bottle at special prices. This includes Stellar at 1-Altitude, Monti at the Fullerton Pavilion, The Summerhouse, Botanico at the Garage, Napoleon Food & Wine Bar, and martini bar at mezza9, Grand Hyatt Singapore.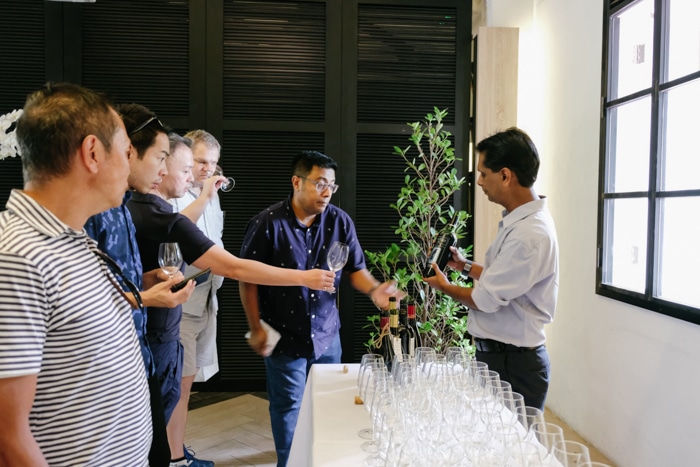 BYOWine
That's right, you can now bring your bottle of choice to participating venues with free corkage when you make your wine purchase from select retailers, including 1855 The Bottle Shop, Culina Dempsey, and La Rouge. And again, discounted prices!
Wine & Tapas Passport
Ever heard of Jean Leon? The man, a Spanish immigrant taxi driver-turned-winemaker is the inspiration behind the Wine & Tapas Passport. Simply pick one up from the link above and take a tour across Singapore's hippest bars, where you can enjoy two glasses of Jean Leon and one tapas for $40++. Once you accumulate five stamps, you'll automatically receive two complimentary tickets to 1-Altitude's Race Day party in September.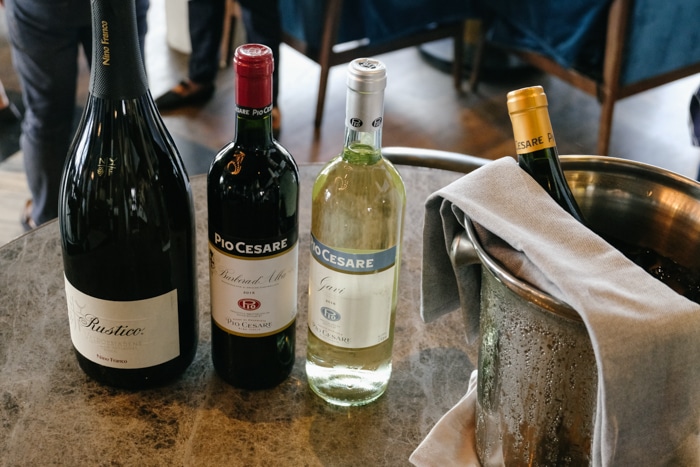 40 specialist wine events & pop-ups
How does an indulgent journey of drinks across the island sound? From masterclasses to wine dinners and exclusive chef collaborations, 'Wine Lust Journeys' is a series of premium events that tantalise your tastebuds with the finest wines and knowledge from revered winemakers. There are more casual happenings too, meant for you to sit back, relax, and relish the ultimate pleasure that is wine.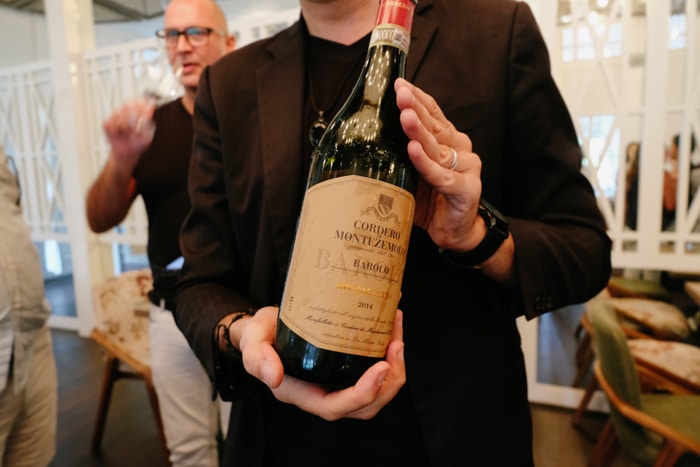 Event highlights include:
Botanico: Wine Lust Brunch Affair
Tucked in the heart of the Singapore Botanic Gardens, this is the chance for you oenophiles to taste over 96 unique bottles from all around (inside a heritage building, no less) and indulge in scrumptious spread, courtesy of Botanico's Chef Sujatha Asokan.
When: Saturday, 18 August 2018, 12pm – 3pm
Price: $55++ per person
Barolo Wine Dinner at The Summerhouse
Barolo is widely regarded as Italy's most famous wine, and for good reason too. The rich and full-bodied red will take the spotlight at The Summerhouse dining in a five-course dinner, featuring an exquisite cuvée from the historical Cordero di Montezemolo family winery.
When: Friday 31 August 2018, 6pm – 10pm
Price: $120++ per person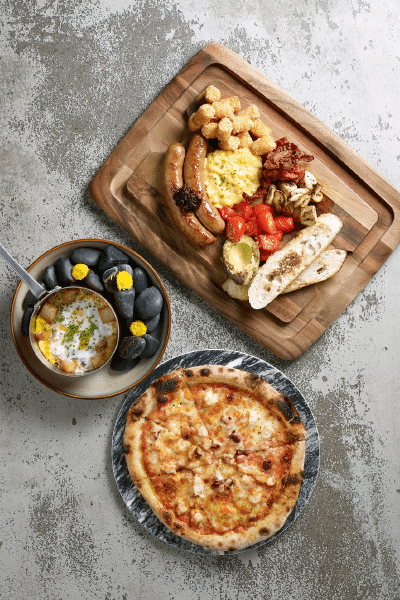 Monti Jazz Summer Brunches
Got the jazz hands? Held over four weekends at the stunning waterfront restaurant Monti, look forward to a free flow of Zardetto Prosecco DOC Treviso Brut and Nino Franco Rustico Prosecco magnums amongst others, accompanied with Chef Felix Chong's new brunch menu, a la carte-buffet style. And awesome jazz, of course.
When: 11, 12, 19, 25, 26 August 2018 and 1, 2 September 2018
Price: $88++ per person
1-Altitude Sunset Cocktail Finale Party
Wrapping it all up is a rooftop sunset soiree at the world's highest al fresco bar, 1-Altitude. Expect an epic celebration with all of the festival's participating restaurateurs, chefs, and wine experts – all while feasting on spectacular wines, food, and sake.
When: Sunday, 9 September 2018, 6pm – late
Price: $40 nett when arriving between 6pm to 9pm (inclusive of two drinks or food coupons) or $45 nett after 9pm (inclusive of two drinks.)
Wine Lust 2018 is happening from 10 August to 10 September 2018 at various locations across Singapore. For updates, stay tuned to the Wine Lust Facebook page here.