Just Opened August 2018: New Restaurants And Bars In Singapore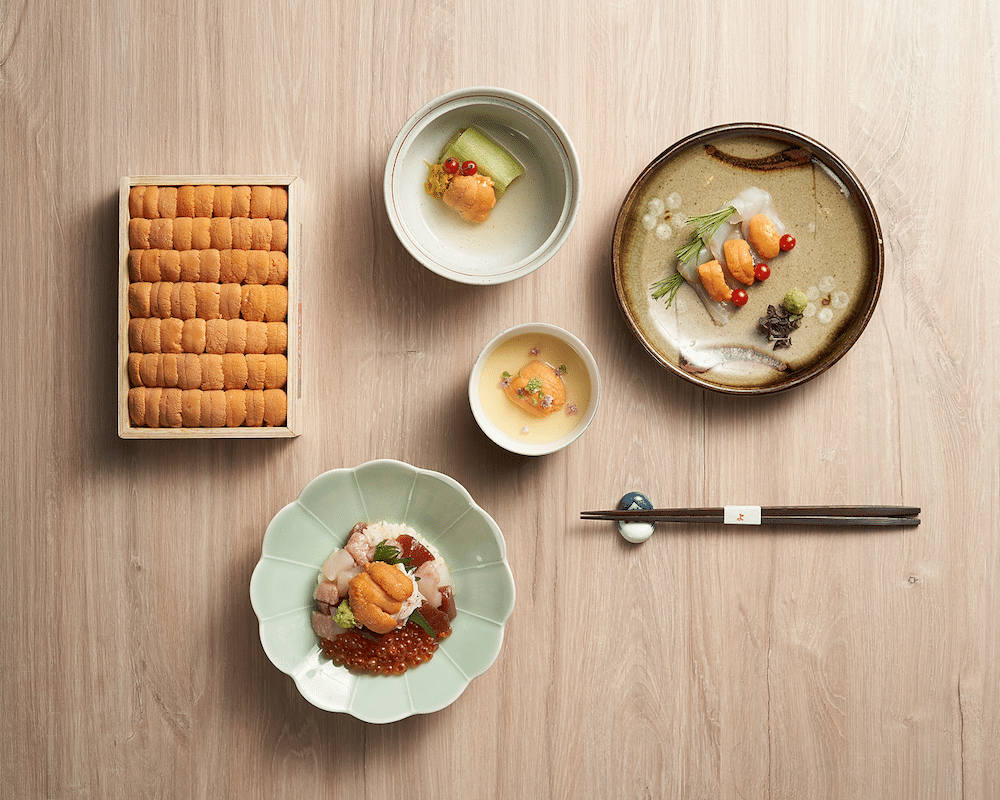 PUBLISHED August 2nd, 2018 05:00 am | UPDATED May 18th, 2020 04:46 pm
With Singapore celebrating her 53rd birthday this month,  get your dose of sentiment and nostalgia at Colonial Club and Nineteen80. Adding to the diversity of cuisines in Singapore new Mexican joint Papi's Tacos, Tibetan inspired Ganglamedo and Mediterranean restaurant Sideways. Seafood is all the rage at the moment, so go raw at Kinou and Fish Pool, or get 'boiled' over at The Boilers second outlet at the Esplanade!
New Restaurants in Singapore
YOSHI Restaurant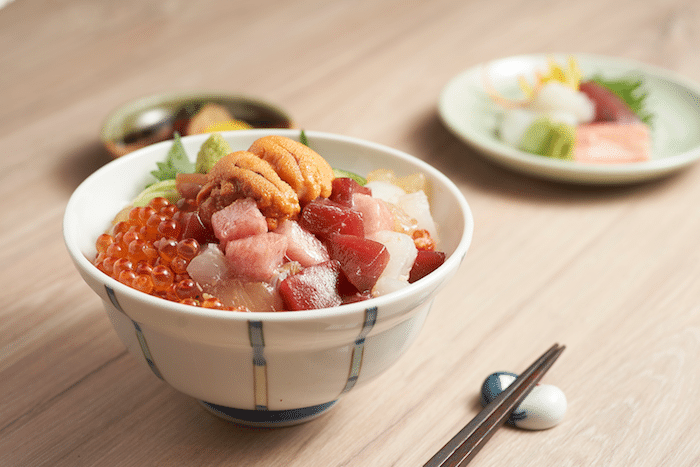 Previously known as Kaiseki Yoshiyuki, the authentic Kyoto Kaiseki fine dining restaurant has been relaunched as YOSHI Restaurant. Chef Yoshiyuki is still at helm; the rebranding is a mission to be more approachable to diners while maintaining the same devotion to quality. Delicious lunch donburis are now available from $58 while themed eight-course menus featuring premium ingredients like maguro, wagyu beef and uni are available from $158++. For the freshest seasonal produce though, diners can still look forward to Chef Yoshiyuki's nine-course Omakase ($328++).

Yoshi Restaurant is located at 583 Orchard Road, #B1-39, Forum The Shopping Mall, Singapore 238884, p.+65 8188 0900. Open daily from 12pm-2pm, 7pm-10pm.
Papi Tacos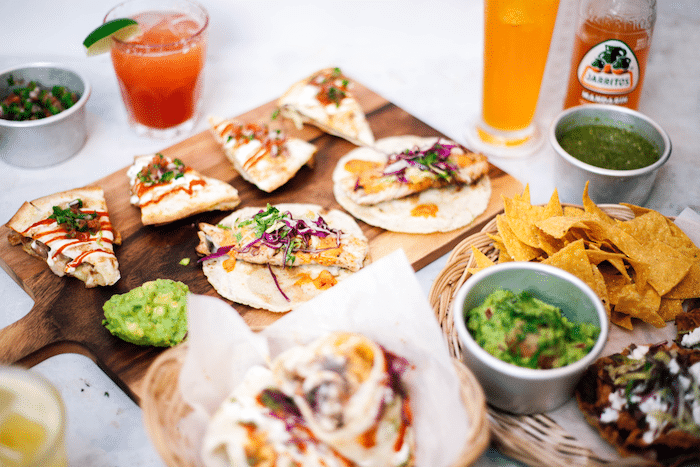 It's difficult to miss the vibrantly decorated Papi Tacos located along Seah Streat. This cosy taqueria, opened by the team behind Employees Only, makes its presence felt and draws a rambunctious crowd with its authentic Mexican menu. Pair the tacos, burritos and guacamole with a thirst quenching lager from Trouble Brewing or the deliciously potent Margaritas courtesy of bar veteran Steve Scheider, and you're in for a great night.
Papi's Tacos is located at 39 Seah Street, Singapore 188395. Open Mon-Sat 5pm-12am.
Ganglamedo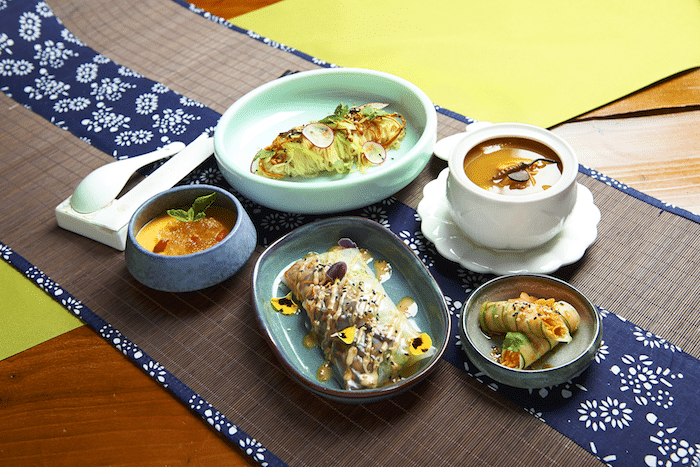 Take refuge from everyday stresses at Ganglamedo located along Craig Road. Serving Tibetan inspired dishes the vegan and vegetarian sets ($49.90) include an individual hot pot. Opt for a more luxe Cordyceps set ($88) and enjoy the herbal  Naqu Cordyceps Double-Boiled Soup that promises to do only good things for the body. An altogether nourishing experience awaits at Gnaglamedo. Read our full review here.

Ganglamado is located at 40 Craig Road, Singapore 089678, p.+65 6423 9788 or +65 9651 9788. Open daily 11.30am-3pm, 6pm-9.30pm.
Kinou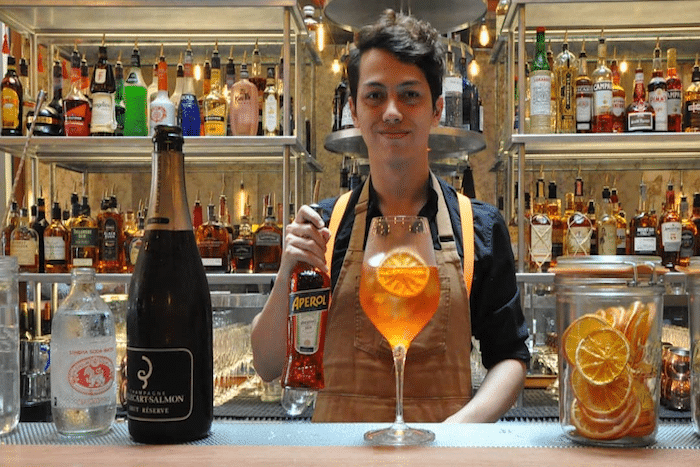 ChopeDeals: Save up to 50 % off at Kinou
Kinou, a restaurant specialising in ceviche and tartare, adds to the diversity of dining options available in the Tanjong Pagar district. Located along Tras Street, the new restaurant also a bar with an extensive cocktail selection that has something for everyone. Sip your delicious tipple and watch the fashionable people go by at this hip new joint.
Kinou is located at 81 Tras Street, Singapore 079020, p.+65 6224 0463. Open from 10.30am to 12.00am.
The Boiler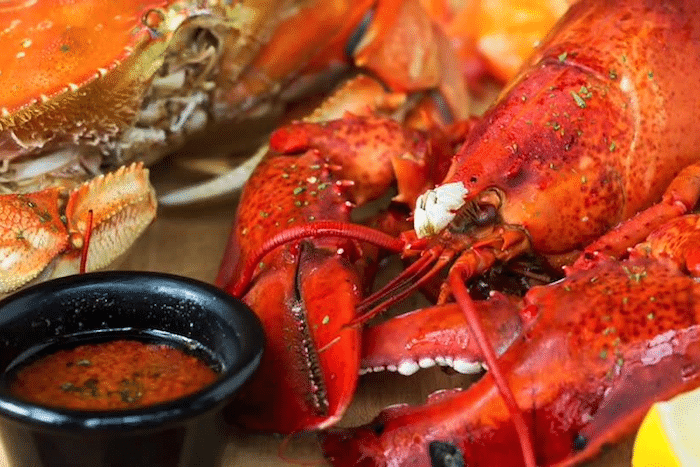 With plenty of regulars going back to their O.G Howard Road flagship restaurant, The Boiler has opened a second – and more conveniently located – outlet at the Esplanade Mall. Expect to enjoy the same high quality seafood you accustomed to getting. While the food menu may be similar with the seafood boils, look forward to a more comprehensive drinks selection at Esplanade with the inclusion of spirits, wines, and even soju.

The Boiler is located at 8 Raffles Ave, #01-13A Esplanade Mall, Singapore 039802, p.+65 6909 3435. For opening hours see here. 
Colonial Club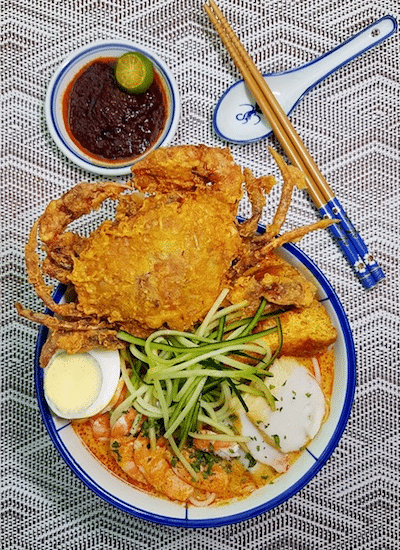 Everyone that has visited Changi Airport recently will tell you that its four terminals are not short of delicious food options.
Adding some colonial fare to the mix is Colonial Club over at Terminal 3. Whether you're Singaporean or a tourist, let Colonial Club transport you back in time with their signature colonial dishes like Roti Ayam, a Hainanese dish with Peranakan and western influences along with Colonial Style Oxtail Stew with Toasted Baguette and Straits Nyonya Laksa with Soft Shell Crab. Savour the uniquely Singaporean flavours one last time before flying off.

Colonial Club is located at Changi Airport Terminal 3, Departure Hall, #03-33, 65 Airport Boulevard, Singapore 819663. Open Daily 11am-10.30pm. 
Sideways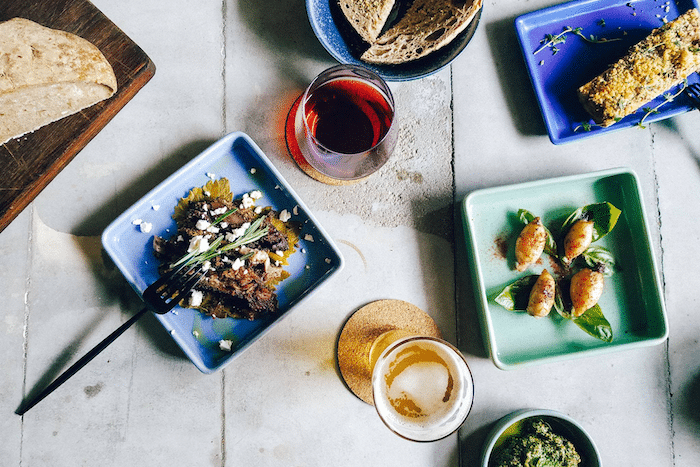 Sideways adds more rustic charm to the Jalan Besar neighbourhood. Adamant on making everything from scratch, you can almost taste the love partners Pav (who also owns The Hangar on Arab Street) and Giulia put into their food. Using a wood oven to cook Mediterranean inspired dishes like Stuffed Baby Squid and Garlic Shrimp, enhancing the warm and homely vibe of the place. They've also got some reasonably priced cocktails if you're thirsty.
Sideways is located at 109 Rowell Road, Singapore 208033, p.+65 6291 3441. Open Mon-Sat 6pm-11pm for dinner and drinks. Open Sat-Sun 10am-10pm for brunch and dinner.       
Lower East Side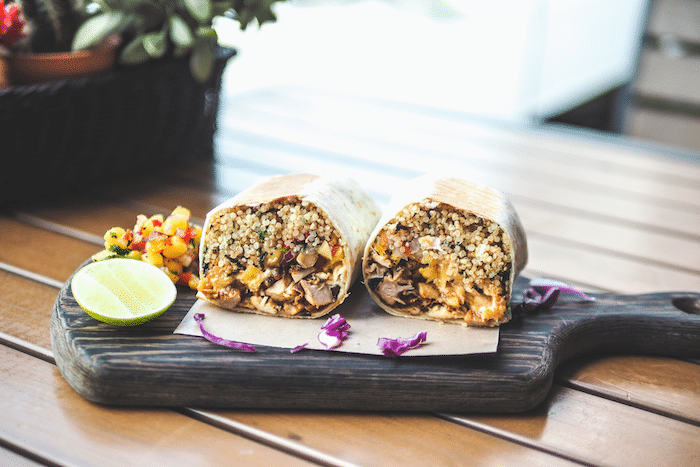 There's another place for healthful Mexican grub in Novena with Lower East Side. The Guilt-free-ish All Day Burrito ($15++) has got all the protein intake you need and is available either as a classic burrito or a burrito bowl. Dig into the different flavours like the Pork Carnitas or the vegetarian Guacamole and Mango option. Drink clean with the signature Hibiscus Tea and the traditional Horchata – a traditional Mexican drink of rice, milk, almonds and cinnamon infused with spices, or get straight to business with tequila and beer (which never fail).
Urbana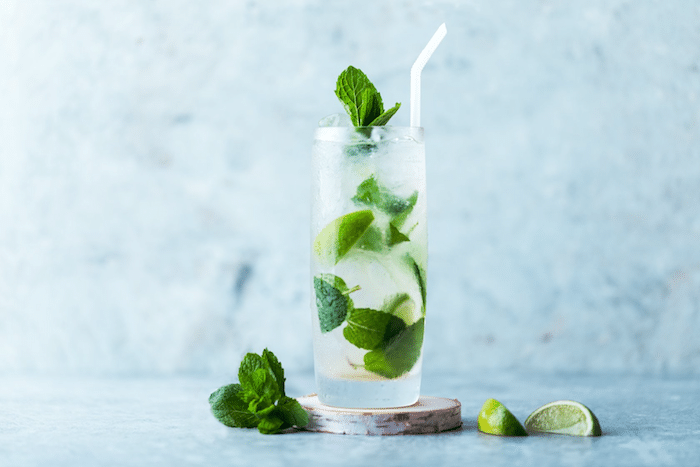 Who doesn't love a rooftop bar, especially one 33 floors high? Enjoy a panoramic view of Singapore and a comprehensive bar menu at Urbana at Courtyard by Marriott Singapore. With over 25 different cocktails and 40 wines from around the world, you're sure to find something you like. Nosh it up with a Singapore Chilli Crab pizza or the Pork & Pineapple Satay to share. From 5pm-8pm, enjoy 1-for-1 drinks as you take in the sunset.

Urbana is located at Courtyard by Marriott Singapore, 99 Irrawaddy Road, Novena, Singapore 329568, p.+65  6378 2060. Open daily 5pm-1am.
Nineteen80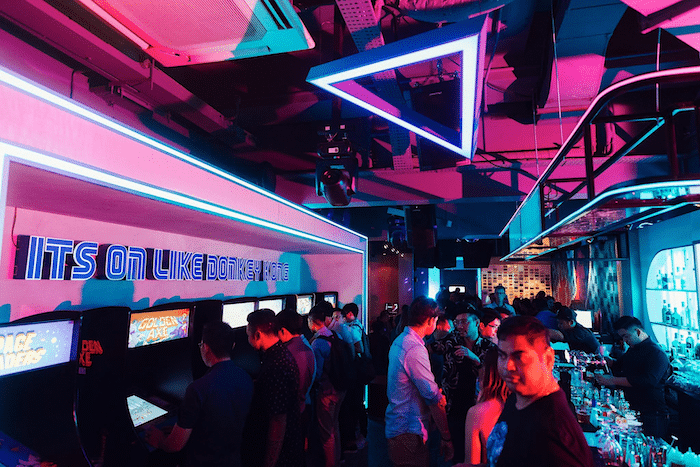 New arcade bar, Nineteen80 makes retro cool again. Get nostalgic with cocktails like Ice-T Hustler Remix a.k.a  Long Island Tea or try signature cocktails like Donna Summer and Club Tropicana. Power through endless old school arcade games like street fighter, mortal combat and the iconic pac man machine or dance to the rhythm of urban tunes from the past. An all out fun experience, its time to celebrate all things 80s.
Nineteen80 is located at #01-05 21 Tanjong Pagar Road, Singapore 088444. Open Tue-Sat 5.30pm till late.
Fish Pool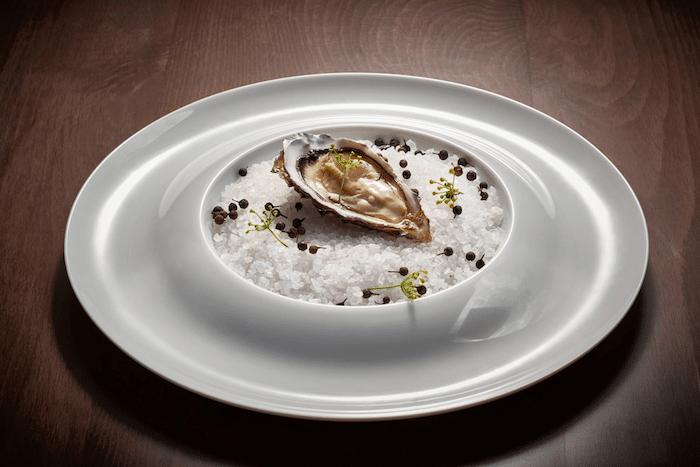 Enjoy the finer things in life at new raw bar, Fish Pool. Located within The NCO Club, have your fill of wonderful delicacies like French caviar, freshly shucked oysters, and Louis Roederer Champagne. Sip on your bubbly as you watch the diving pool centrepiece where mermaids are said to appear.

Fish Pool is located at The NCO Club, 32 Beach Road, Singapore 189764, p.+65 6818 1918. Open Tue-Sat 5pm-12am.
Top Image Courtesy of John Heng, YOSHI Restaurant