The Weekly Grub: 1 April 2015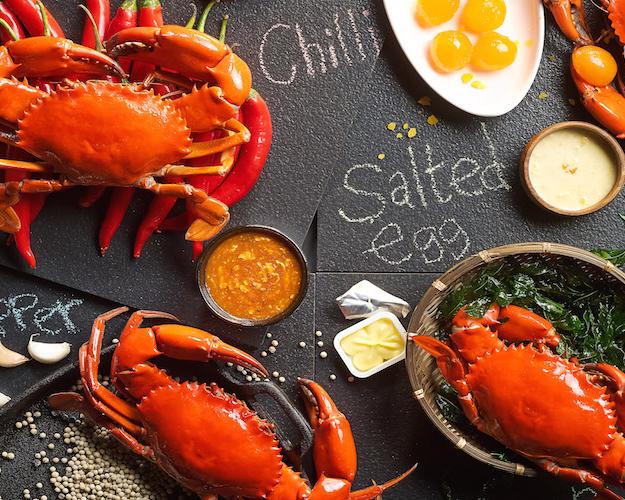 PUBLISHED March 31st, 2015 10:00 pm | UPDATED June 5th, 2020 03:27 pm
April may be the beginning of sunshine, spring, and the wedding season, but if those are not what you're into, no matter. This week we have (free!) ice cream, an exotic dinner featuring the wildest game of your dreams, sunset cocktails, and a must-eat buffet for those who love crabs – remember to check back next Wednesday!
Sundown Affair at 1-Altitude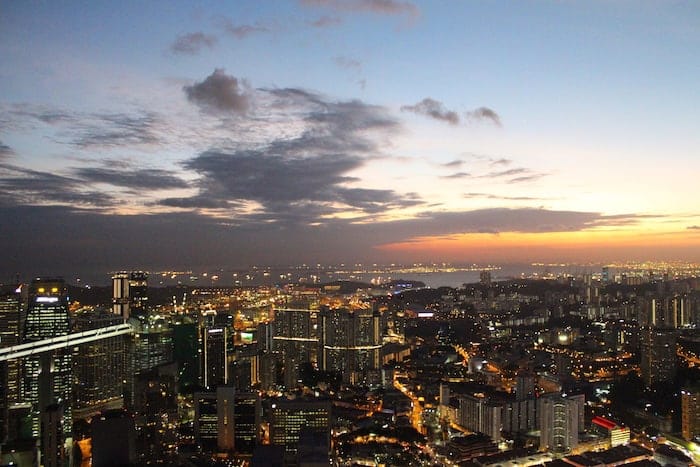 Looking at the sun set over Singapore's skyline with a summery cocktail in hand and killer beats in the background – sounds like the perfect post-work chillax session, eh? From 6-8pm daily, 1-Altitude's daily soiree will see new resident DJ Lindo Martinez will soothe your tired with Nu-deephouse, vocal house, and other jazzy beats. The cover charge of $30 gets you one sunset cocktail and one housepour drink, a pretty good deal for such a sophisticated setting.
Ben & Jerry's Flagship Scoop Shop at 313 Somerset
The folks at Ben & Jerry's Singapore are opening their Flagship Scoop Shop at 313 Somerset Discovery Walk on 7 April 2015, Tuesday. And if you head down from 2-8pm, you get free ice cream! Try opening day-only special flavours like Turtle Cheesecake and Seven Layer Coconut Bar – the shop also boasts an expanded menu of 18 ice cream flaovurs, new menu additions, and Ben & Jerry's Community Action Hub (which will be hosting Benefit Tuesday Night for local welfare organisations to engage the public).
Crazier About Crabs Buffet at Brizo Restaurant & Bar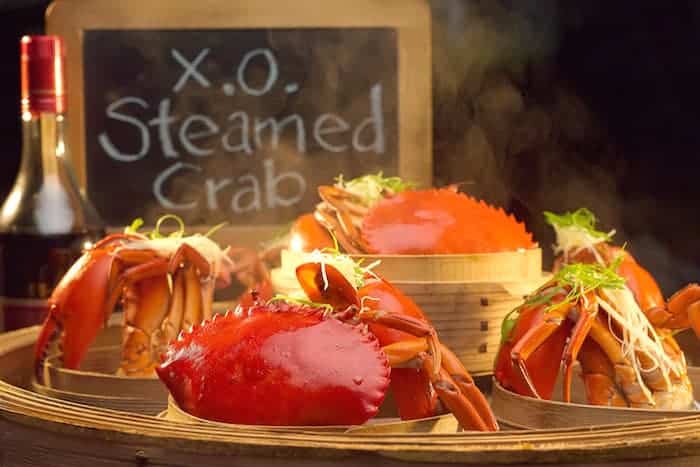 Crab lovers, you'll have to hit Brizo Restaurant & Bar's crustacean laden buffet adventure at least once from 1 April – 28 June 2015. With 22 types of crab dishes and 26 kinds of seafood, it's definitely a gut-bustin' kind of dinner (6.30-10.30pm). Expect all-time favourites like their Signature Chilli Crab, Heavenly Fragrance Crab and X.O. Steamed Crab in Egg White, as well as new additions such as Crabmeat Kueh Pie Tee and Indian Chilli Flower Crab Masala.
Priced at $68++ per person ($34++ for kids) on Wednesdays and Thursdays, and $80++ ($40++ for kids) Fridays to Sundays, top up $45++ for  free flow champagne, wine, beer, and soft drinks or $35++ for free flow wine, beer, and soft drinks.

Scotts 27 Hosts Chef Gilles Marx
Scotts 27, an 'All-Private-Room' restaurant, will be hosting Chef Gilles Marx of AMUZ Restaurant (Jakarta) for a one-night-only dinner. Fun fact? For his contribution to the culinary culture of France, Chef Marx has also been distinguished with the title of Sir, Chevalier (Knight) de L'Odre du Merite Agricole by the French Ministry of Food & Agriculture in 2013.
The five-course wine dinner set menu (priced at $298++ per person) will be served on 7 April 2015 at 7pm. Expect indulgent courses like Angel Hair Pasta in Light Truffle Cream Sauce, and AMUZ Boeuf Carrots (oven roasted wagyu 9+ beef tenderloin).
Dine on the Wild Side with NOX
Singapore's only 'Dine in the Dark Restaurant' welcomes diners with a limited edition menu featuring the distinctive flavours and textures of exotic ingredients from across the world. Experience Head Chef Desmond Lee's innovations like the Sous Vide Crocodile Tail with mushroom in a yellow wine boullion and Foie Gras and Wild Boar Stuffed Cabbage with seasonal vegetables and truffle jus. Relying on your sense of taste, smell and touch to identify new and unusual tastes and textures would surely be something you foodies are up for!
The dinner menu is priced at $118++ per person (top up $40++ per person for wine pairing). Reservations are highly recommended since the menu is restricted to 20 covers per night.

Top Image: Brizo Restaurant & Bar