Restaurant Review: Xin Divine Presents European Interpretations Of Chinese Cuisine on Duxton Hill, Singapore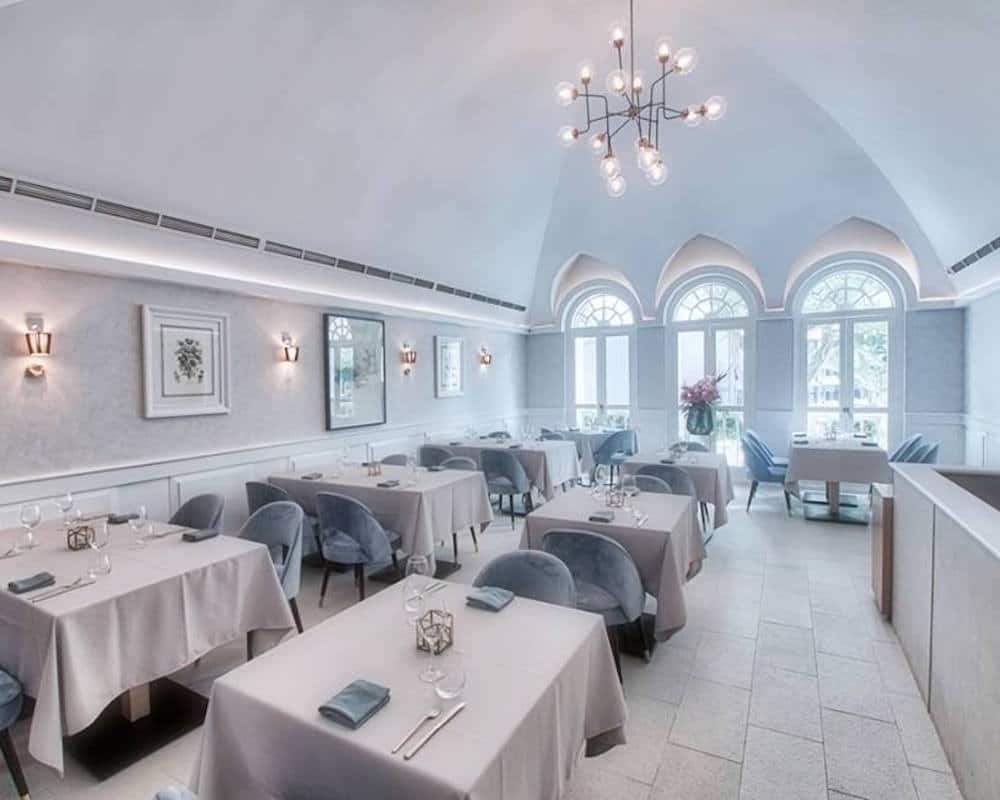 PUBLISHED March 26th, 2018 06:00 am

The graceful new kid on the Duxton Hill block, Xin Divine (馨宴) surprises with Chinese cuisine interpreted from a European – mostly French – perspective. The elegant dining room (with a convertible private room) on the second floor of the shophouse exudes a soft elegance, making it an already popular spot for luxe brand launches and corporate outings.
Xin (馨) does not have a literal English translation, but it's generally associated with comfort and integrity. Given that restaurant founder Jolin Lee happens to have the character in her Chinese name, she's adopted those traits in her brand and works with her three experienced chefs, who bring an exciting mix of the Szechuan, Cantonese and French cuisines.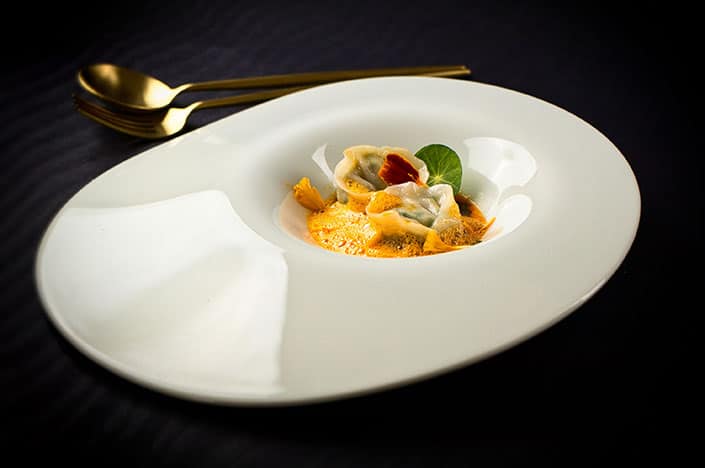 For starters, the Szechuan Style Tortellini ($18) is a must, with minced Kurobuta pork and chives swathed in smooth handmade wanton skins and twisted to resemble the Italian pasta. A clever way of playing with the senses, expectations and still staying true to the authentic Cantonese Sichuan style dim sum flavours. Also try the nourishing Angelica Root Porcini Mushroom Broth ($16), a reduction of fresh shiitake, dried Chinese mushrooms and white button mushrooms enhanced with dang gui, which is used in Chinese herbal medicine to ease chest congestion. Smooth and almost creamy on the palate without being overwhelming.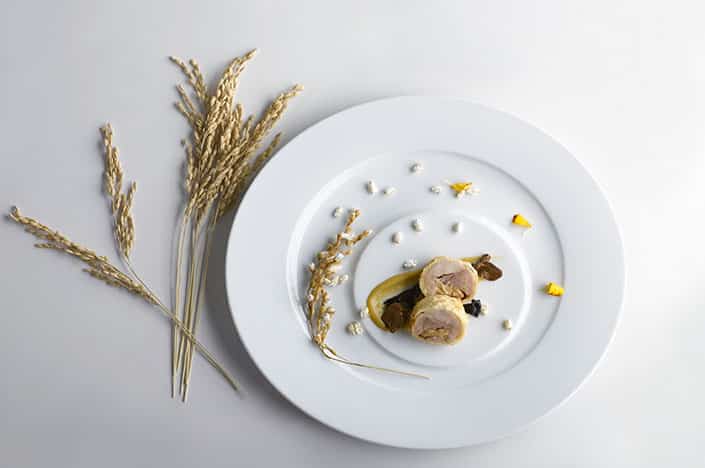 And don't get me started on the Poulet De Bresse ($35). A roulade of foie gras and French chicken thigh prepared in a "drunken chicken" style, featuring a fragrant nu er hong (a type of Chinese rice wine originating from Shaoxing). First sous vide, the roulade is then thinly coated in tempura batter and deep-fried to achieve a crispy exterior of tender chicken encasing the rich foie gras. It is then plated with a sweet corn and Nu Er Hong puree, popped rice, chanterelle mushrooms and black fungus.
I would recommend to the Osmanthus Sphere ($12) for dessert. Prepared via spherification, pop the orb for a refreshing chilled winter melon and rock sugar soup. The extraordinary jelly also sees the likes of osmanthus, wolfberries, and pang da hai (malva nut), a "cooling" Chinese herb that soothes the throat and improves gastrointestinal functions. Served alongside is a shot of aerated red date juice aerated to lift the dessert experience with its light carbonation.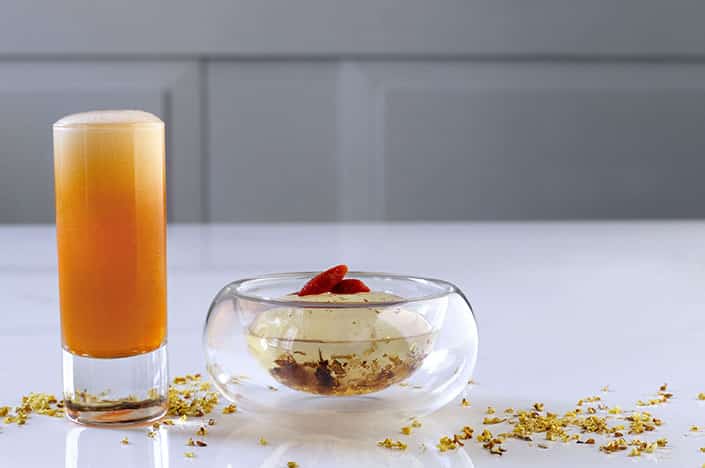 Xin Divine has carved its own niche in Singapore's competitive dining scene by presenting its very own brand of progressive Chinese
cuisine. What makes the dining experience also very competitive is the possibility to pair a wide range of beautiful wines with the dishes. Ms Jolin Lee is a huge wine enthusiast and if you talk wine, you will love her wine cellar with hundred different labels. Xin Divine is avery welcome new experience to the Singapore dining scene and it's an enlightening journey trough the wonders of the western and Chinese most notable flavours.
Xin Divine is located at 10 Duxton Hill, Singapore 089594, p. +65 3100 0030. Open Monday to Saturday. Lunch: 12.00PM – 3PM. Dinner: 6PM – 11PM.