In the Lime House kitchen with Chef Hasan de Four – Caribbean Fish Cakes with curry aioli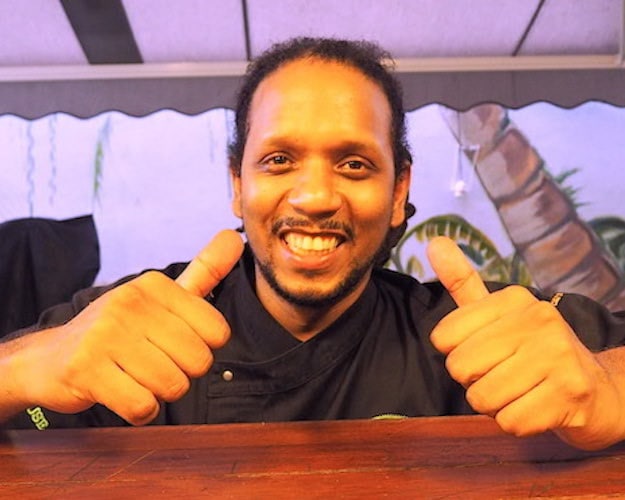 PUBLISHED March 31st, 2015 04:00 pm | UPDATED June 5th, 2020 03:30 pm
Welcome to Round 2 with Lime House Chef Hasan de Four. This time we're going for the fish side of things and cooking up some awesome Caribbean fish cakes. They're easy to make and work well as a party hor d'oeuvre. So let's get on with it!
Ingredients
Fish cakes: 8-10 fish cakes
1 red onion
1/2 red capsicum
1/2 green capsicum
Spicy chilli to taste (1 habanero or scotch bonnet is recommended)
White fish (parrot fish is traditional, but seabass, snapper or another white fish will also work)- roughly diced 250gm
Squeeze out excess liquid
Multi purpose flour (50g)
(Baking powder optional)
1 tablespoon paprika
1 teaspoon tumeric
Pinch of black pepper
Salt to taste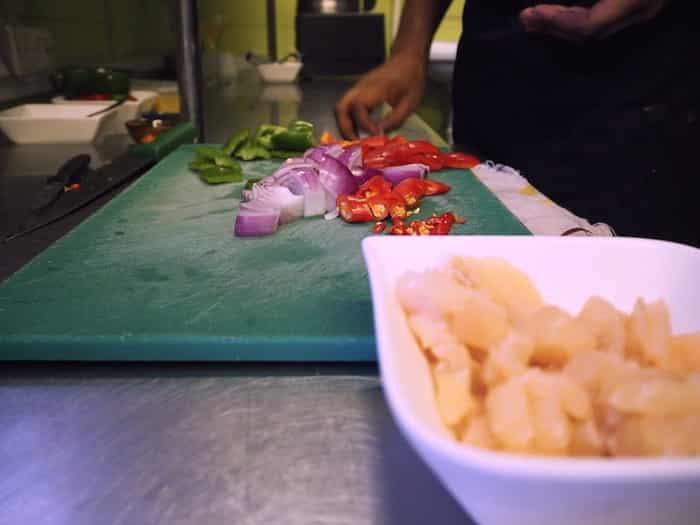 Curry Aioli
8 cloves and a lot of oil!
Curry powder (madras curry powder)
Mayonnaise
Pineapple and Mango Salsa
1/2 Pineapple
1 Mango
1 tomato, de-seeded and diced
Lime juice (1 tablespoon)
Coriander, chopped small bunch
Olive oil (1 tablespoon)
Salt and black pepper to taste
Method
Stage 1: Make the pineapple and mango salsa. This is the easiest part so it's good to get it out the way. Dice up the mango, pineapple, tomato and mix together with the other ingredients. Set aside to chill and start work on the aioli and fish cakes.
Stage 2: Curry Aioli time…. Slow cook the garlic in oil for about 10-15mins until they are tender. Then blitz in a blender with the curry powder and mayonnaise. Chill and set aside for later.
Stage 3: Chop up the capsicum, onion, chilli, fish fillet and blend in a food processor (low speed). Once removed, squeeze to remove excess liquid and place in a mixing bowl.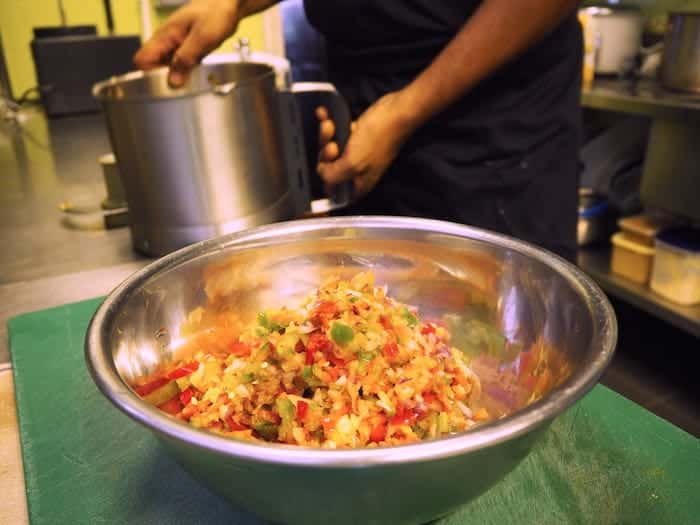 Stage 4: Add in the spices and slowly add the baking powder and flour and start mixing together by hand until you get a texture that is no longer sticky.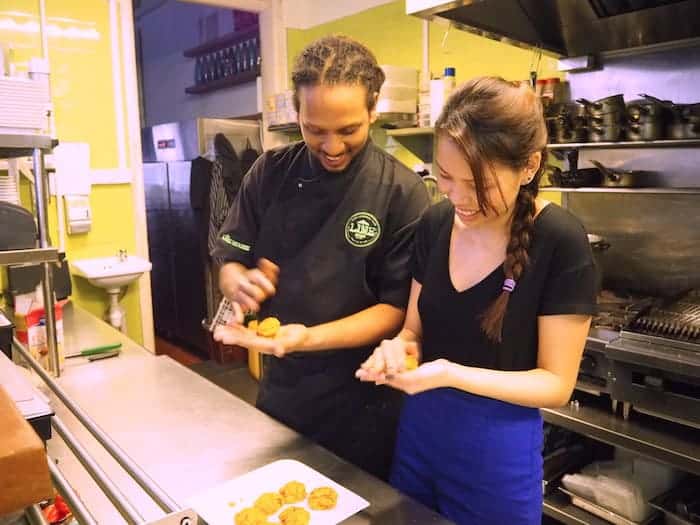 Stage 5: Now here's the fun part, start rolling up the mixture into cakes/balls and set them aside for the deep fryer (for the health conscious: you can also bake, but they won't as delicious).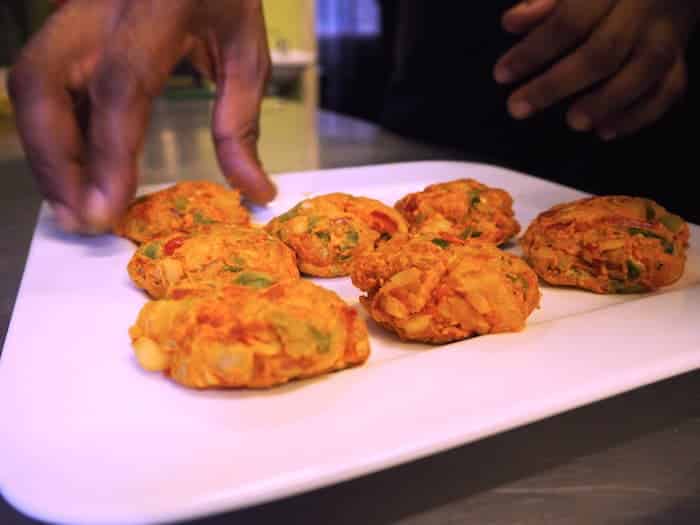 Stage 6: Throw them in the deep fryer and cook for about 3-6 minutes (depending on size and thickness of fish cakes), then get ready to….
Serve
Schmear the  curry aioli across the plate and carefully place the fish cakes on top. Add a side of the salsa and garnish with some greens. Then, enjoy!