We Discuss Checkpoint Theatre's 'Thick Beats for Good Girls' with Pooja Nansi and Jessica Bellamy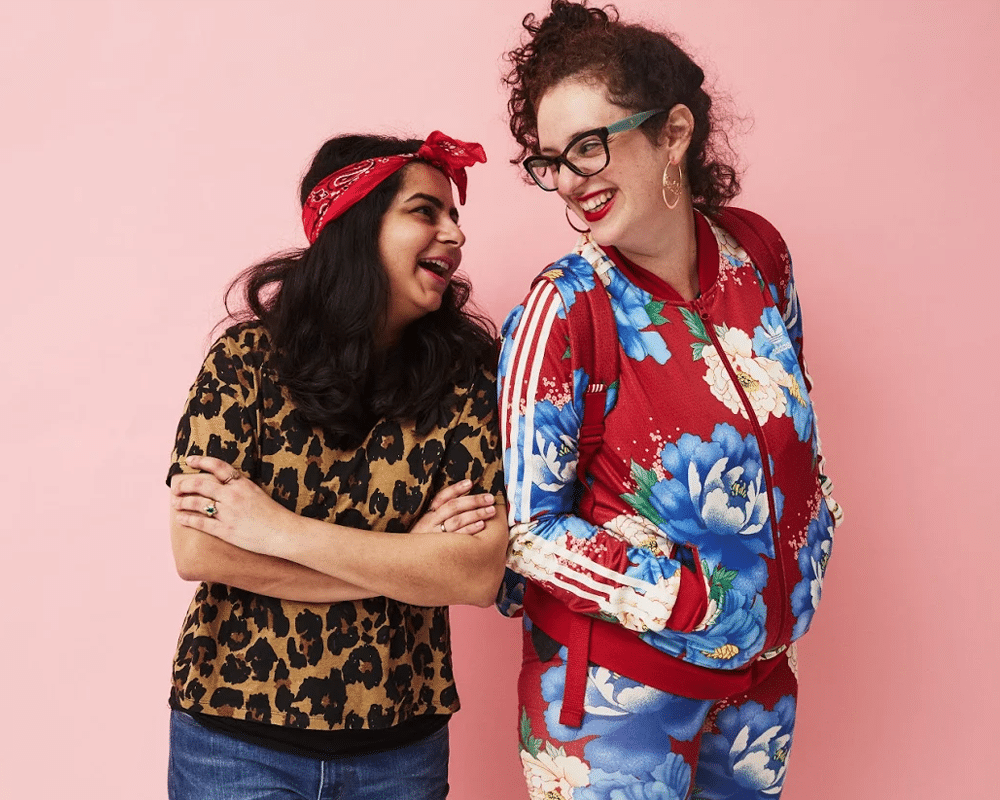 PUBLISHED March 29th, 2018 06:30 am
What is a good girl, exactly? That is the question explored in Checkpoint Theatre's latest production, Thick Beats for Good Girls, which will run for several weeks in Singapore this April. Written and performed by seasoned poet Pooja Nansi and playwright Jessica Bellamy, this is the coming-of-age anthem that we need – examining the task of being a woman, an ethnic and religious minority, and a hip-hop enthusiast, all at the same time.
We chat with the duo as they tell us their motivations for the work, working with Checkpoint Theatre's dramatist and director Huzir Sulaiman, and their thoughts on hip-hop music.
Can you tell us more about 'Thick Beats for Good Girls'?
Jess: It's a coming-of-age tale of two women told through the tapestry of their cool older sister, the hip-hop music that makes our blood move. I like to joke that it's a feminist reclamation of James Joyce's A Portrait of the Artist as a Young Man, but with thicker beats.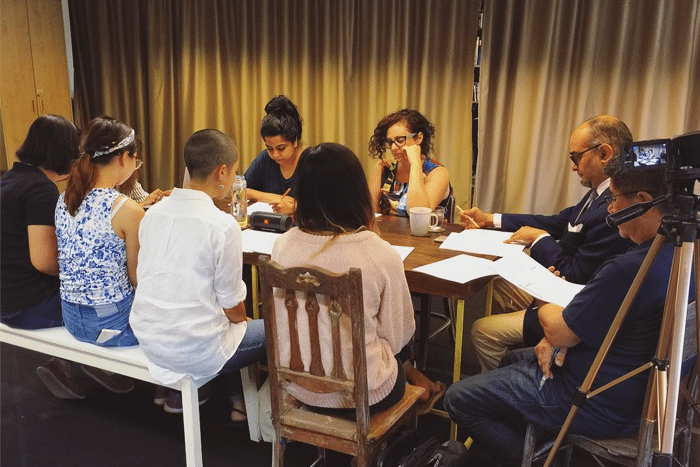 We read that this show was two years in the making. What went on during all that time?
Jess: It's actually more like five years, since Thick Beats for Good Girls was always something we had aspirations for. It firmed up in the last two years when we started working in collaboration with Checkpoint Theatre's Huzir Sulaiman (dramaturge and director). This has involved a creative development in Singapore and more than 15 drafts written over Google Docs.
Pooja: Facebook likes to remind me how long Jess and I have been talking about this show, but the years between conceptualising it and actually making it involved lots of research. We were listening to music, reading critical work, listening to podcasts and more. In the last year, the creative process has been about crafting, adding and pulling apart text to make it the sharpest piece of writing we could.
How does it feel now that it's about to open?
Jess: Terrifying and exciting. I think audiences deserve a show like this, and now is the perfect time to be making strong female stories.
Pooja: It feels a little surreal but also incredibly exciting. We've been working on these stories for so long. I am looking forward to sharing them with an audience.
How much of the show is based on real experiences?
Pooja: Much of the show is autobiographical in that sense. The stories are about us as women who love hip-hop and who come from different yet oddly similar backgrounds.
So hip-hop, huh. Is anyone going to start rapping?
Jess: Maybe you will, on the AYE on your drive home after the show!
Pooja: What Jess said.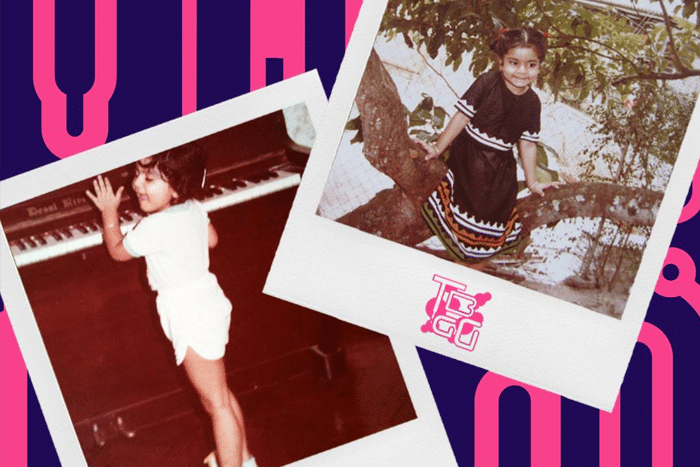 What does hip-hop mean to each of you?
Jess: It is a music genre that doesn't apologise, doesn't care what you think of it, lives directly in its own glory without needing anyone else's help.
Pooja: For me, hip-hop has been a music that has taught me life lessons. It has taught me courage. It has taught me craft.
What is a good girl, then?
Jess: For me, a good girl means being nice, calm and polite. This show has taught me that it's OK to be angry, rude, and stand squarely in your own light.
Pooja: Part of our intentions for Thick Beats for Good Girls is to reclaim what it means to be "good girls". I think growing up in Singapore means knowing there's a safe path to walk. As a child of immigrant parents, I've also been brought up to walk a path towards a life more comfortable than the ones my parents had to struggle for. But growing up an ethnic minority in Singapore has also meant learning how to deal with discomfort; learning to define yourself when you don't like how others define you.
What are the challenges and highlights of acting in your own creation?
Jess: Every time I hear one of my lines that doesn't sound perfect, I want to rewrite it. And sometimes, I can. Then I remember that an actor would never dare be so disrespectful to a writer to do so! It has been great working with Huzir, and being reminded that there are many ways to interpret a script, which encourages me to look at things from different angles.
Pooja: One of the challenges is bringing a fresh perspective to the text which I've become so familiar with, and asking myself what a performer would bring to it. That's why working with Huzir has been lovely, because he is so insightful about the layers we can bring to the script.
Thick Beats for Good Girls by Checkpoint Theatre will run at the Drama Centre Black Box from 5 to 22 April 2018. Tickets are priced at $45, available via SISTIC. See the official production website here.
Top Image: Courtesy of Joel Lim @ Calibre Pictures