Home Fragrances In Singapore: Where To Shop Candles And Diffusers That Spice Up Your Space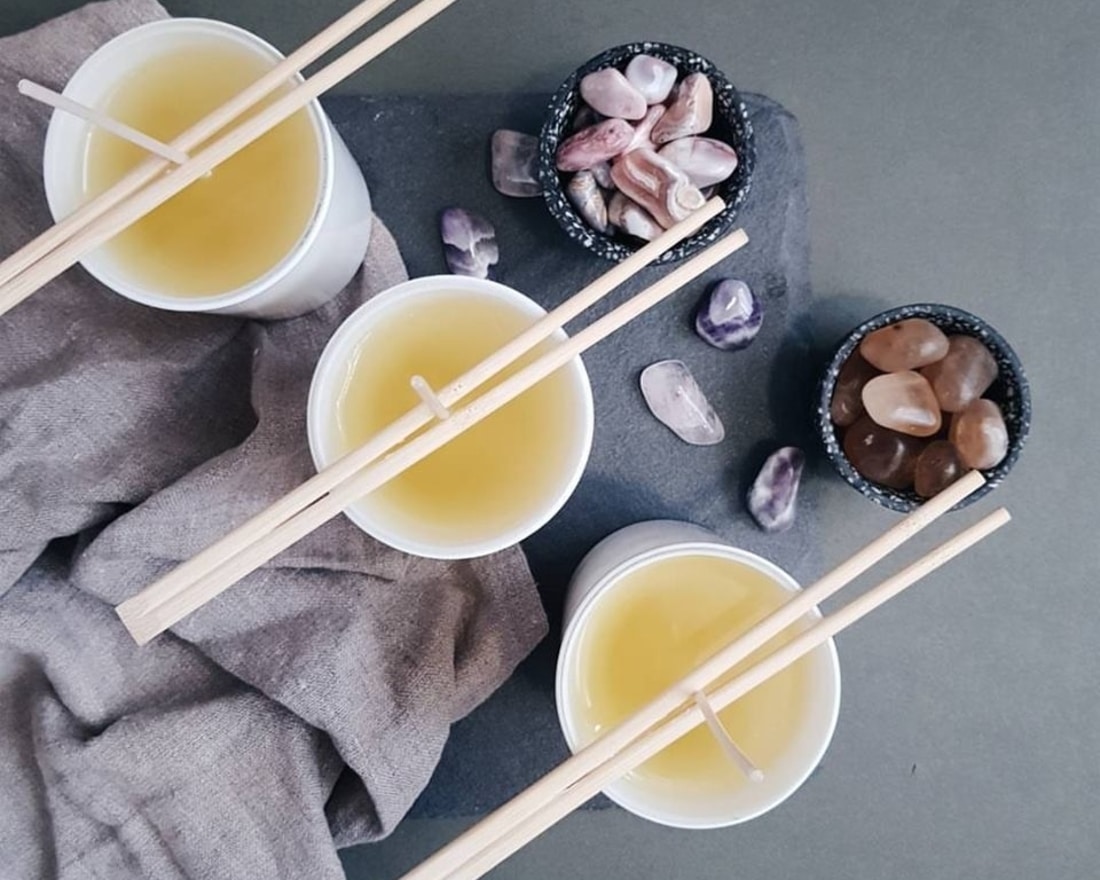 PUBLISHED August 24th, 2019 06:00 am | UPDATED May 18th, 2020 05:04 pm
Fragrance in a home is like what condiments are to dishes – optional, but potentially game-changing. When the work stress is getting you down, a deep breath of essential oil can restore your sense of wellness; when you're enjoying an evening in, you'll need some woodsy notes to spice up your space. From homegrown to high-end, here's where to shop for artisanal fragrances that breathe new life into your home.
Candles of Light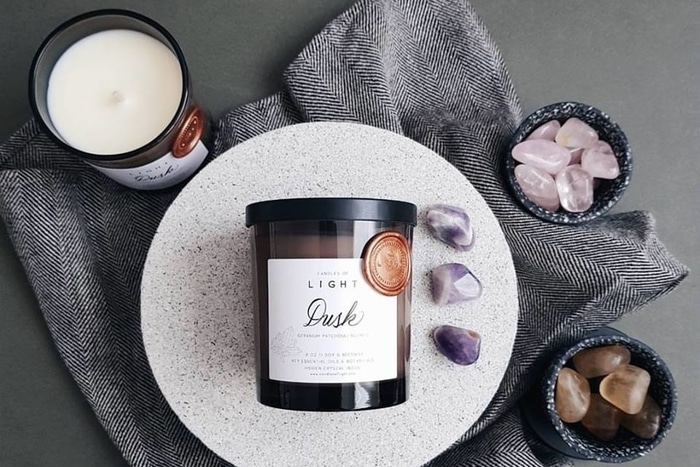 With their uplifting scents made from all-natural botanicals, Candles of Light will definitely spark joy in your home. The local atelier has five fragrances in its scent range− Daylight, Dawn, Dayspring, Dusk, and Midnight. Inspired by the changing light of day, these scents will kindle your spirits in the morning, then help you wind down come evening. Candles come in lovely terrazzo holders, while room and linen mists are also available for that quick spritz of calm.
Candles of Light is available online or at various stockists across Singapore, including LUMINE Singapore, Plain Vanilla Tiong Bahru, and TANGS. See here for more detailed store information.
Penhaligon's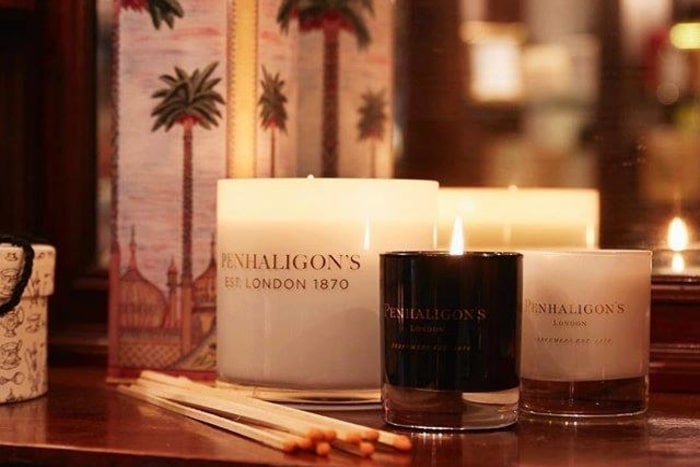 As they say, your home is your castle, and Penhaligon's sumptuous scents will certainly make you feel like royalty. This 149-year-old London fragrance house holds two Royal Warrants, so it's no wonder that their candles conjure up all the heady elegance of an old English manor. With warm notes of cedarwood and white musk, the Maduro Leaf Candle (S$250) infuses your house with the plush comfort of a gentlemen's smoking room. Tea devotees will love the three candles in the Tea Collection (S$230), which bring to life the bright, herbal scents of an English teatime.
Penhaligon's has two branches in Singapore. Penhaligon's ION is located at #03-16 Ion Orchard, 2 Orchard Turn, Singapore 238801, p. +65 6634 1040. Open 10am−10pm daily. Penhaligon's MBS is located at #01-33/34 Marina Bay Sands, 10 Bayfront Ave, Singapore 018956, p. +65 6688 7520. Open Sun-Thurs 10.30am−11pm, Fri-Sat 10.30am−11.30pm.
Ashley & Co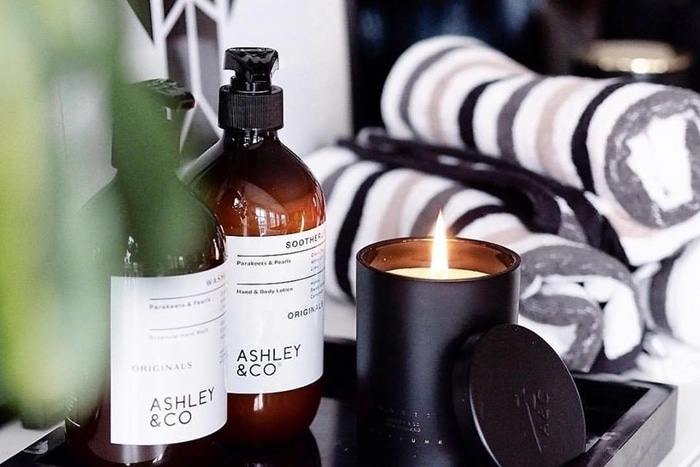 We can't stop waxing lyrical about Ashley & Co's 'waxed perfume', the brand's moniker for its scented candles. The New Zealand company is known for its soaps but its candles and diffusers, sleekly dressed in black and gold, are just as droolworthy. In line with its ethos of mindfulness, all its fragrances are made from eco-friendly materials, and all packagings are designed for reuse.
Ashley & Co products are available online or at various stockists across Singapore, including Plain Vanilla Tiong Bahru, Gallery & Co, and Robinsons The Hereen. See here for more detailed store information. 
Artisan of Sense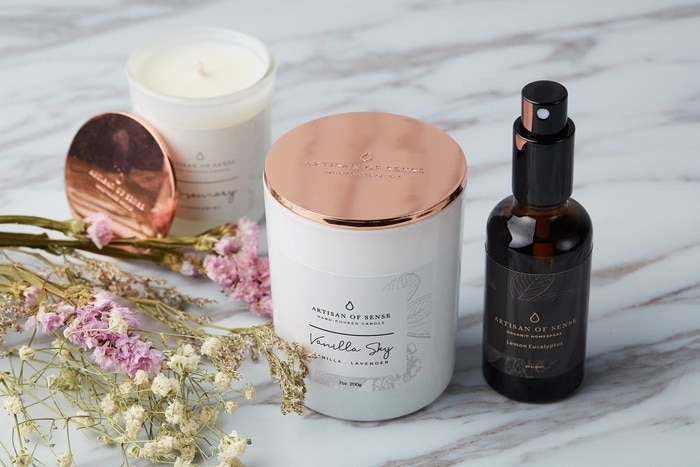 Sustainability and luxury go hand in hand at bomegrown label Artisan of Sense. Their elegant candles are made from eco-friendly soy wax and lead-free cotton wicks, while their 100% natural fragrances use essential oils like citronella and tea tree. If you've fallen in love with their scents, snag one of their organic room sprays, which can double up as linen sprays or even body and hair mists.
Artisan of Sense products are available online or at various stockists across Singapore, including Robinsons and Design Orchard. Check out their Instagram page for more detailed store information.
Diptyque
For Parisian luxury brand Diptyque, perfume is an art. Its home fragrance range includes scented candles, diffusers, and room sprays, each in an elegant package that  will grace your mantelpiece in style. Get a romantic whiff of the City of Lights with its signature 34 Boulevard Saint Germain (the address of Diptyque's headquarters in Paris). Or pick out one of their exquisite hourglass-shaped diffusers, carrying potent aromas like fig tree and orange blossom.
Diptyque Singapore is located in #B1-33A Ngee Ann City, 391 Orchard Road, Singapore 238872, p. +65 6732 0538. Open 10am−9.30pm daily.  
To Be Calm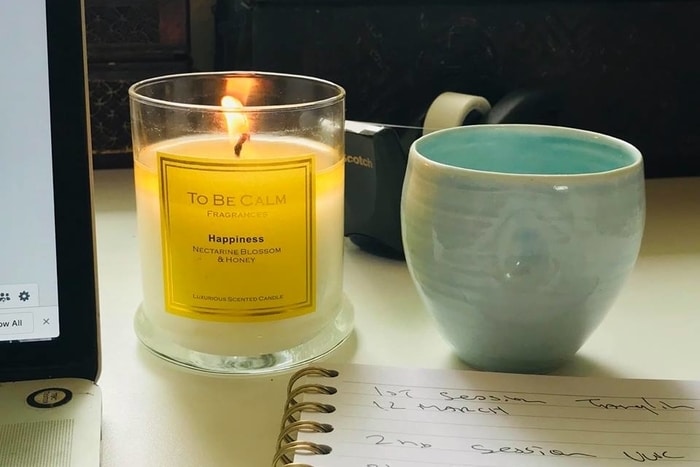 Keep calm and carry on with To Be Calm's fragrances, crafted to place you in your optimal state of mind. Composed from organic elements like sage and coriander flower, these fragrances are designed to help you clear those busy, anxious thoughts. Signature scents include Singapore Journey (S$34.58), a soy candle releasing fresh whiffs of frangipani and ginger.
To Be Calm has multiple outlets across Singapore, including Tangs Orchard, Takashimaya, and Tangs Vivocity. See here for more detailed store information. 
Muji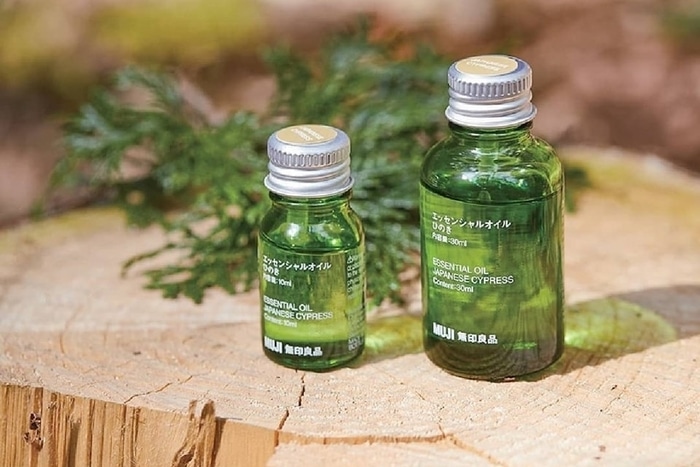 Is your home philosophy ' less is more'? Complement your minimalist decor with Muji's single-note fragrances and pristine white diffusers. Alongside the usual candles and diffusers, moreover, Muji offers the unusual option of aroma stones (S$12.90) – pebble-like bisque stones that will add a touch of zen to your home. Infuse these stones with Muji's citrusy array of essential oils, from yuzu to Japanese cypress.
Muji Singapore has 9 outlets across Singapore. Its flagship store is located at #01-10 to 17 Plaza Singapura, 68 Orchard Road, Singapore 238839, p. +65 6264 5838. Open 10am−10pm daily. See here for more detailed store information.
Sally's Room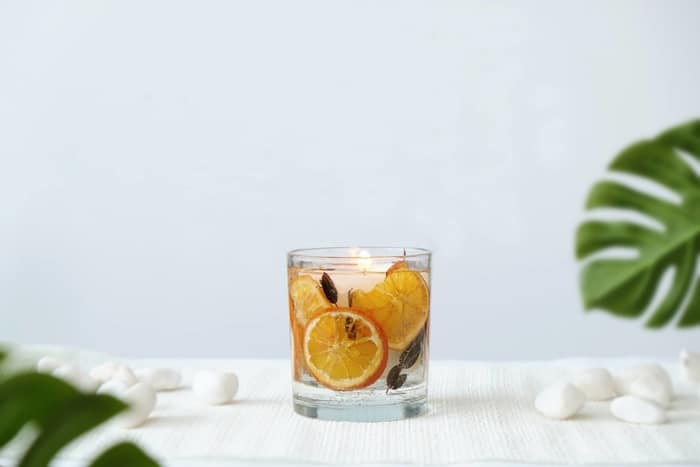 Sally's Room offers a small but unusual selection of fragrance blends, made with premium oil from a renowned Switzerland scentmaker. Get intoxicated on Sake, a spicy medley of peach, white tea, and sake flower, or freshen up your rooms with Virgin Island Water, a tropical concoction of citrus cocktail, ginger, and jasmine. Fragrances are available in both candle and diffuser form.
Sally's Room is located at 4 Everton Park, #01-44, Singapore 080004, p. +65 6221 7883. Open Mon, Wed, Fri & Sat 12pm−6pm. Closed Tues, Thurs & Sun.
Hysses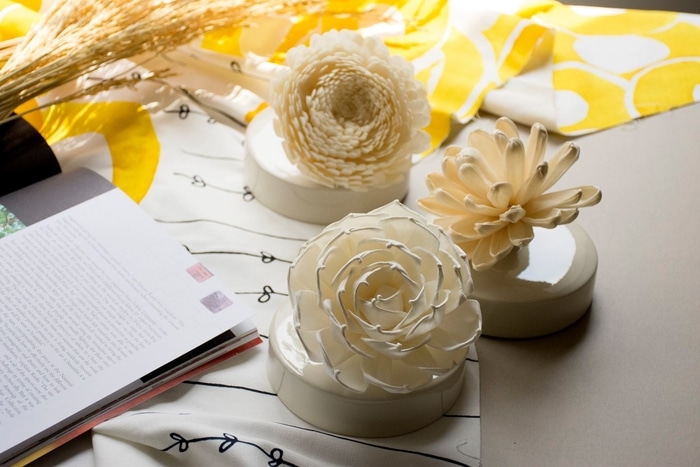 It's hard not to take home the work stress, but a calming home fragrance can help. Homegrown label Hysses crafts toxin-free, silicone-free aromatherapy products from nature's soothing herbs, such as bergamot, eucalyptus, and lemongrass. Enjoy this scent bouquet with one of their ornamental diffusers or scenting clay, designed to resemble pretty pots of flowers.
Hysses' headquarters is located at #06-10 Home-Fix Building, 19 Tai Seng Ave, Singapore 534054. Open Mon-Thurs 9.30am−7.30pm and Fri 9.30am−6.30pm. Hysses also has stores across Singapore, including ION Orchard, Bugis Junction, and NEX. See here for more detailed store information.  
Hush Candle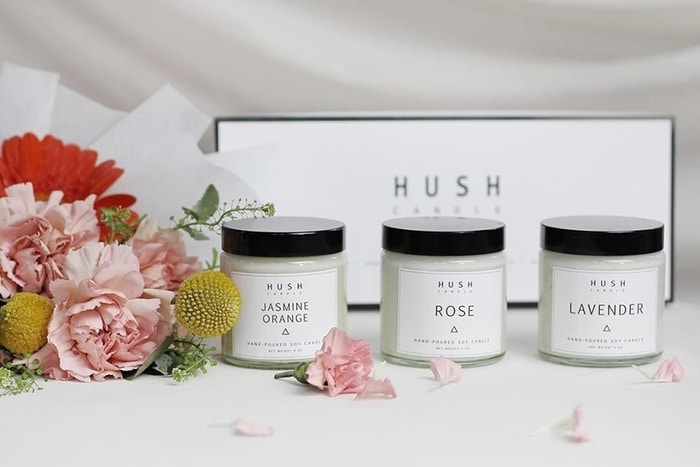 For quality scents that won't break the bank, look no further than Hush Candles. The local indie candlemaker creates all-natural soy candles, hand-poured in small batches to ensure quality control. Luxuriate in the soothing scents of essential oils like Sandalwood Nutmeg (S$18) or Bergamot Basil (S$18). You can also create your very own smell of home with the DIY Candle Making Kit (S$70).
Hush Candle products are available online or at various stockists across Singapore, including Naiise and [email protected] Hereen. See here for more detailed store information. 
Top Image: Candles of Light