Restaurant Review: Firebake Launches New Woodfired Dishes That's Inspired By Greek Cooking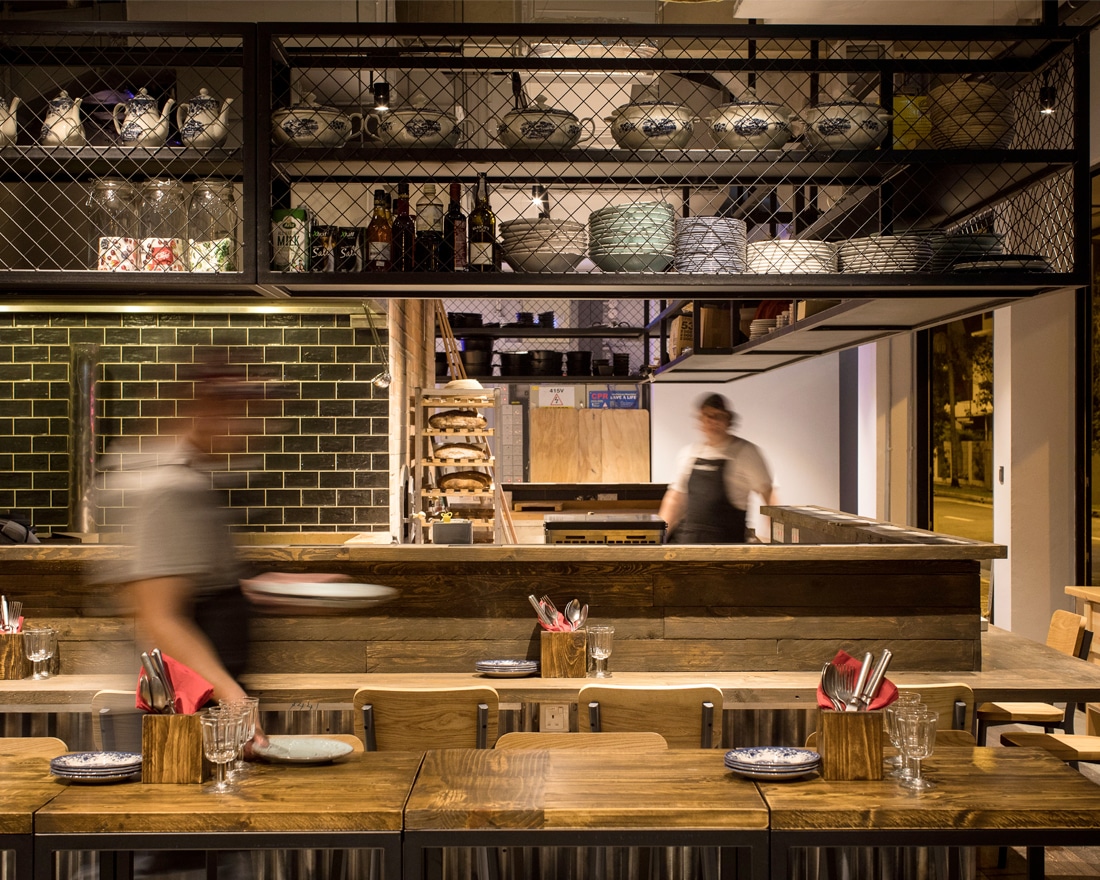 PUBLISHED August 24th, 2019 10:00 am

Building a woodfire oven from 37 tonnes of brick, sand, and mortar takes some serious commitment, but when you've got bread-loving customers waiting in line, only the best will do. Firebake in Katong is the first bakehouse and restaurant in Singapore to own a bread oven of this scale, and it clearly shows — unless, y'know, the bakes are already in our tummies.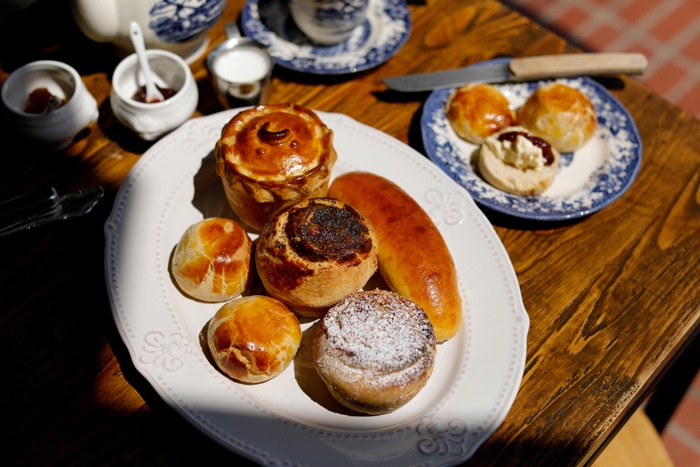 The brainchild of veteran F&B consultant Konstantino Blokbergen, this is a place for serious bread enthusiasts, where sourdough is made using the historical European methodology of wild yeast, water, flour, and good old time. General fans of wood-fired grub have it pretty good too, but we'll go into that later. In June, Firebake launched its latest menu to showcase a deeper insight into its cuisine and to better reflect Konstantino's Greek heritage. From raw ingredients to firewood, everything is as non-processed, sustainable, and close to its natural state as possible. You could even say it's rustic cooking.
The Firebake Wagyu Cheese Burger (S$18) is called as such because it is not your run-of-the-mill cheese burger. The Firebake version is medium-done Australian wagyu patty, cheddar mixed with a pat of butter, and Grana Padano for a touch of umami. The whole thing is doused in Greek pastitsada (a thick tomato-based meat stew) sauce, then cushioned with soft sourdough potato buns from the oven. It's as sophisticated as a Mahler symphony.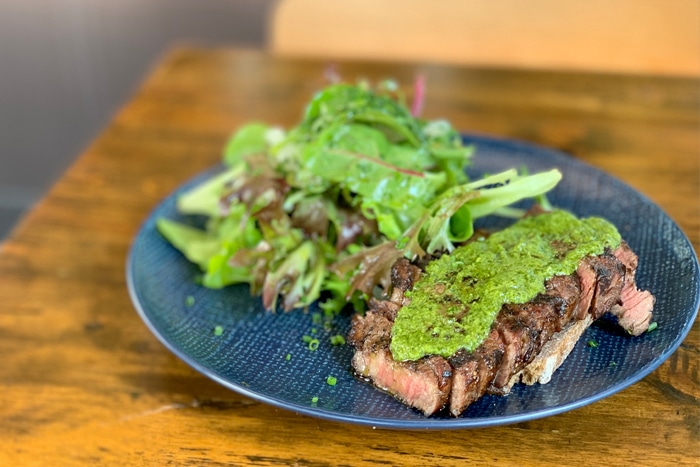 Then there's the Firebake Tartine (S$18), an open-faced sandwich on a slice of Firebake bread. It might be mortadella with sun-dried tomato pesto or baked camembert with pickled pumpkin on Seedy bread today, or roasted tomato with whipped feta and Kalamata olive on Field bread tomorrow — whichever you get, we're know it'll be a real treat. The popular Seafood Risotto (S$26) at Firebake gets an update too: succulent Mediterranean scallops, sweet prawn tails, tender mussels, grilled sea bass, and the quintessential arborio rice cooked down in elegant seafood stock and brightened with sherry vinegar.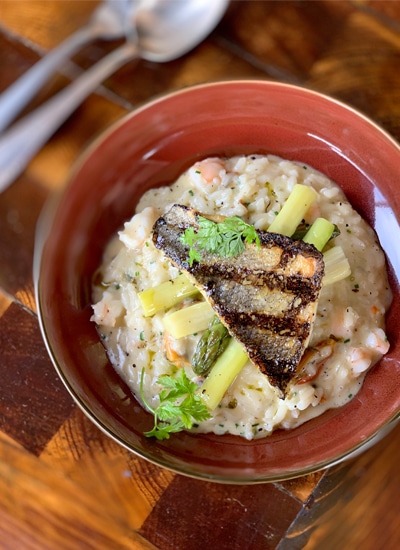 Now that Firebake is opening its doors earlier over the weekend from 9am, you'll be able to warm up for the day with fresh bakes. You can't start brunch without the Milk Buns with Traditional Kaya (S$3.50), a gourmet take on kaya toast that's really very good. It's an easy favourite for us, alongside savoury Cheesymites (S$3.50, cheddar cheese with vegemite) and Firebake Croissant rolls (S$3 or S$3.50 with chocolate).
Don't come here if you're trying to cut down on carbs, but for everyone else, this place has easily one of the best breads in Singapore. We give our thanks and finish with a traditional Greek coffee that's thicker than a cup of kopi gao – ask to watch them make it in the heated sand. It easily keep us going for the rest of the day, and then some.
Firebake is located at 237 E Coast Rd, Singapore 428930, p. +65 6440 1228. Open Tue-Fri 11.30am – 10pm, Sat-Sun 9am – 10pm. Closed Mon.