City Nomads Radio: Zig Zach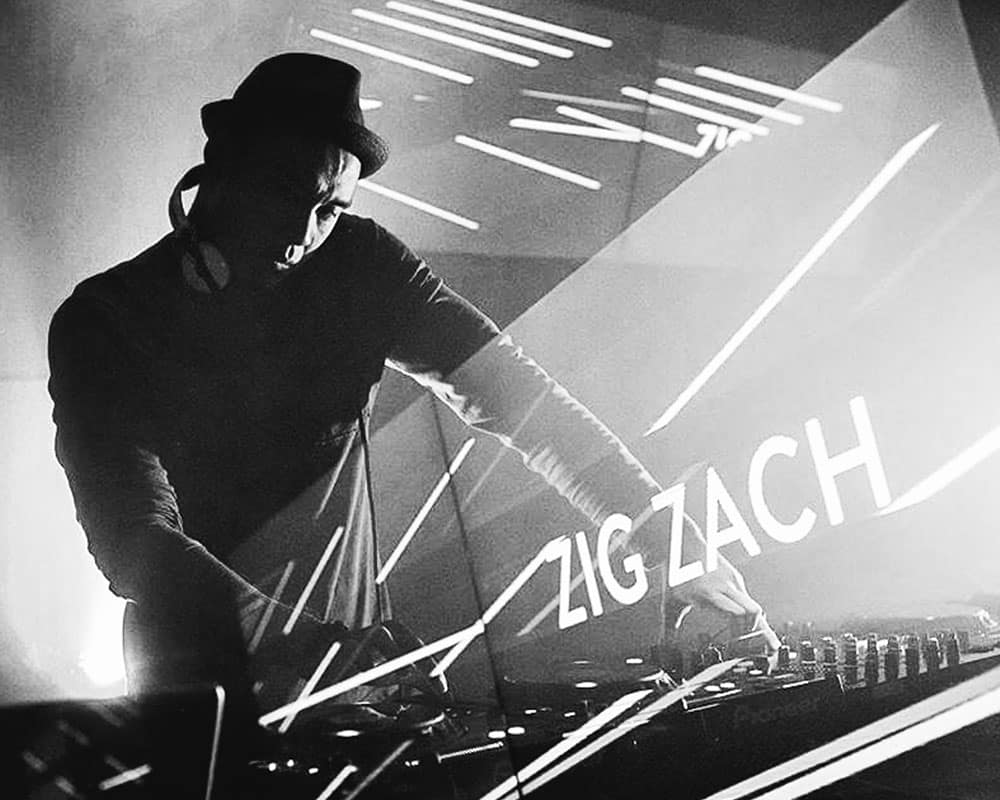 PUBLISHED April 15th, 2016 07:00 am | UPDATED May 18th, 2020 04:59 pm
Once a professional Muay Thai fighter now turned DJ and Promoter – Zig Zach is known for his versatility in more ways then one. As the resident DJ for kyo, he has opened for international acts such as Mano Le Tough, Rampa, Blond:ish, &Me and many more.
With his popular nights at Kilo and kyo and his newly initiated day parties, Zig Zach has also been invited to play overseas at other clubs and festivals such as Wonderfruit and Kolour In The Park around the region.
For this edition of City Nomads Radio, we got him to talk about his new parties, Southeast Asia's music scene and a little more about his curated mixtape for us.
We've heard a lot about your popular club nights at kyo and Kilo, as well as your new day time parties, tell us more. 
Blackout and Ritual are my night parties and they've been growing steadily in Kilo & Kyo respectively. I've always liked day parties and there was just a lack of good ones in Singapore. Like the music wasn't right, the vibe or the setting wasn't right and I just wanted to do it MY way. I also wanted to see what it would be like starting something new on my own, away from clubs, so I decided to launch 2 new day parties.
The first is Outcast, an intimate House & Techno party on an old Chinese junk boat. I don't really advertise to the public, I invite only friends and would ask them to invite people they would love to be stuck on the boat with for hours, which helps to keep the party crew tighter.
Sessions is located at the beautiful rooftop pool of Hotel Jen Orchardgateway. Not many people knew about the hotel and I was really surprised no one from the scene had done anything there. I remember the first time when I was there on the pool deck, saw the stunning view and decided to throw a kickass party!
We've also noticed you've taken a cashless approach to both your day parties.
I was really impressed when I first heard about the app, Waave. It's an app that makes sense to promoters and events, it helps to keep track of the sales and the constant worry of dishonesty.
The size of my parties means I can't afford to hire too many people, or spend money on tokens and RFID tags. Besides, paper coupons and cash are a pain to keep track of. Since we live in a time where everyone has a smartphone, it just makes more sense to use an app. With Waave, you can top up whenever you want and just collect at the bar. Plus, if you have any remaining credits, it can be used at the next party, at the list of participating bars around town, or simply donate to a charity that they're working together with.
You've been traveling quite a bit for gigs overseas. Where do you think it's the next popular destination in Southeast Asia for quality parties? 
Bali has always been the "Ibiza of Asia" for me. There are stunning villas, great restaurants, cool cafes and beautiful beaches, it's the perfect holiday or party destination. I mean it's hard to not to like Bali. Besides, with W Hotel, Koh, and Jenja bringing in quality acts week in week out, you're spoilt for choice.
On another hand, Thailand is killing it on the festival front at the moment. After having played for both Wonderfruit and Kolour In The Park recently, I have to say that their festivals are on another level. They were both very impressive and if I wasn't booked to play for them, I probably would still return to party.
Speaking of which, how was Kolour?
I actually heard about them a few years ago and always wanted to be part of it. Now that I had, it lived up to every expectation of mine! I played with my buddy, Sunju Hargun at the Sunn Stage, which was the after hours stage and the closing party, and wow, these guys really know how to party! I high recommend anyone in the region who is into good dance music parties to check out Kolour In The Park.
Any plans on throwing parties outside of Singapore?
For now, I'm happy pushing the scene here. There's still a lot that can be done, and it's keeping me pretty busy. But I'd love to have a residency every two months or so for maybe Ritual or even Outcast in another city. (hint hint!!)
Tell us about the curated mixtape you've put together.
This mixtape represents the sound of my night, Ritual. Whenever I do mixes or podcasts I try to do stuff that are more for listening pleasure. Something you can put on while you do your work or at an after party so everyone can just chill and hangout. And most importantly, I want people to play my mix more than once…. If you think about it, there're so much music out there now that you almost never need to re-listen to a set unless it's THAT good. Listen to Zig Zach's curated mixtape for City Nomads here. 
Any shouts?
Big shout out to the Kyo team, for believing in me and giving me the opportunity to be their resident DJ. There are a lot of talented DJs here in Singapore, so I'm pretty honoured to be given the role.
To the guys at Kilo for letting me launch my first night, Blackout and for letting me grow with them as a promoter when I started out.
To all those who consistently come to my parties to support, I truly appreciate it. Without all of you, I wouldn't be where I am and the scene wouldn't be where it is now. THANK YOU.
[mixcloud https://www.mixcloud.com/citynomadsradio/city-nomads-radio-12-zig-zach/ width=100% height=120 hide_cover=1 light=1]
–
For Zig Zach's future gigs, news and mixes, follow him on:
Facebook | Blackout FB Group | Soundcloud