Eye Candy: We Chat With Kelly Limerick, The Singaporean Crochet Artist With Hair To Match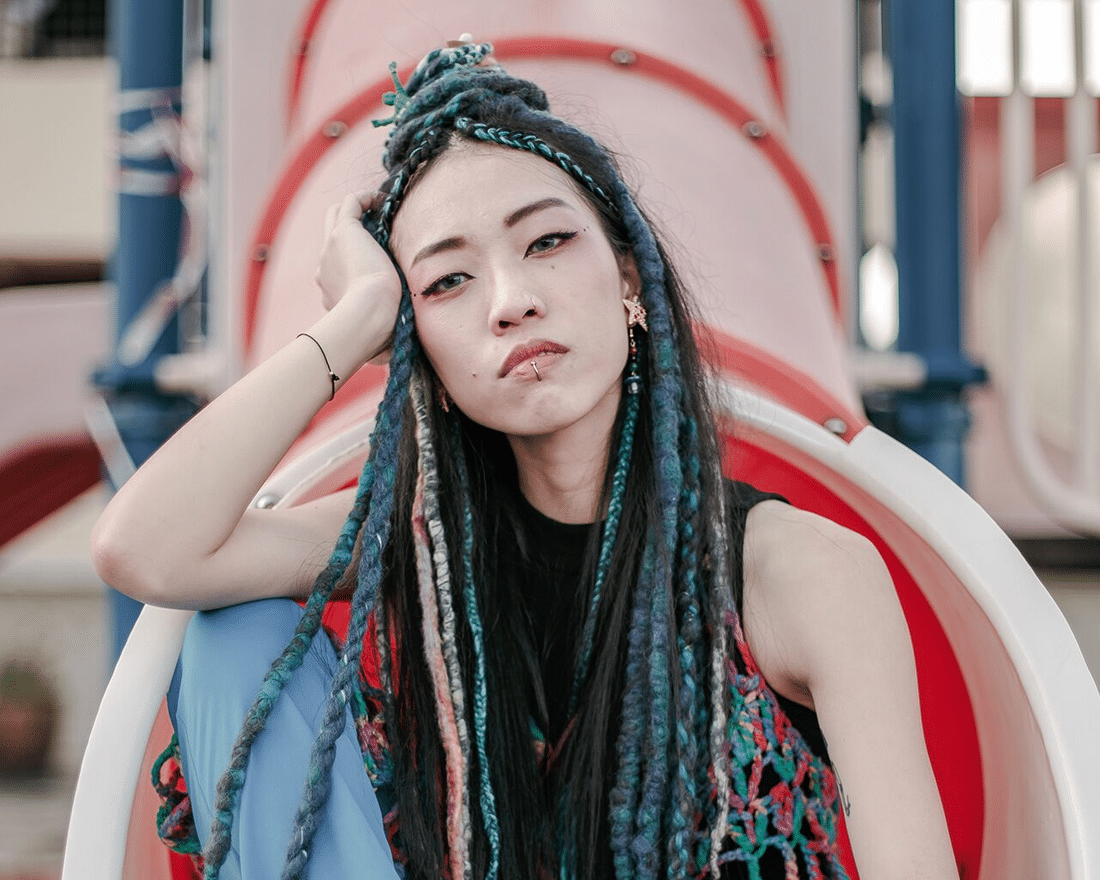 PUBLISHED February 23rd, 2018 06:00 am | UPDATED February 7th, 2020 12:10 pm
You've probably heard of her – but you might not find her best works in the National Gallery. After all, Kelly Lim, better known by her moniker Kelly Limerick, stands out from the crowd. Recognised by her stunning dreads, unconventional style of dressing, and quirky 'kimo-kawaii' crochet works, the norm-defying artist has previously collaborated with the likes of H&M, Uniqlo, and Puma. Recently, she's also been working on large-scale installations that inject unexpected visual experiences into urban spaces, some of which have been featured in galleries around New York City and Tokyo.
Now, she shares with us her most memorable experiences on the street, her inspirations, and her thoughts about being called a 'rebel'.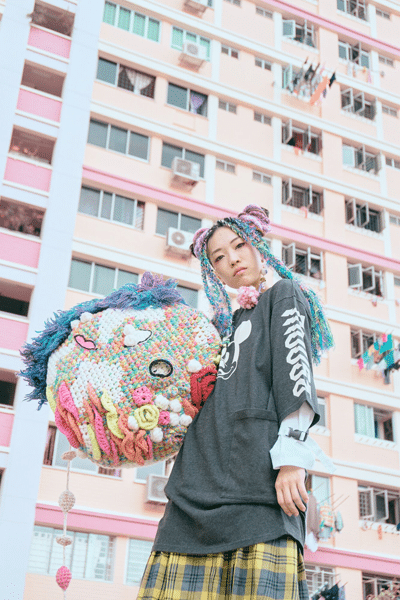 When did you learn to knit and crochet? Who taught you?
Hello! I first started doing crochet when I was 7, and knitting came after. My mother used to go for crochet classes at a store near our house, and I begged her to let me go for classes too. That was how I had my first crochet class, learning how to make a Hello Kitty.
What is it about crocheting that intrigues you?
It is seeing how a simple ball of yarn can be shaped into almost anything. In fact, crochet has been known to be more versatile than many other materials, used even by mathematicians exploring things such as hyperbolic planes.
How'd you best describe your current fashion style, and how has your style changed over the years?
I don't think I can describe it, as I don't categorise myself or relate to any particular genre. It has definitely evolved over the past few years, especially after I started wearing dreads, but one thing remains – I dress according to my emotions of the day. I don't post my outfits on social media all the time, but I do have very different looks from day to day.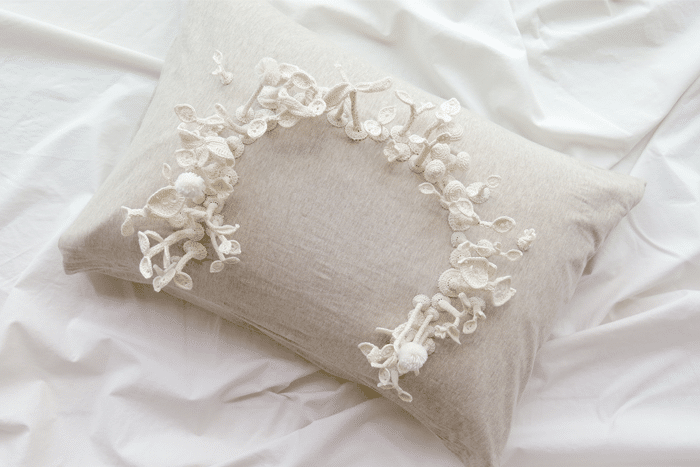 People call you a rebel. Is that how you'd describe yourself?
Hmm, I have mixed feelings about this one. I don't think I'm deliberately trying to rebel or go the other way. I simply do what I feel like doing, and I'm not completely rebellious as well. I think I've always toed the line very carefully, even back in the school days.
The most memorable reaction you got on the street?
I once scared someone so badly when she turned and suddenly spotted me within close range. She jumped and shouted, and it scared me too, and we ended up apologising profusely to each other. I didn't know who was more embarrassed in the end.
The cutest reaction I must've gotten though, was probably when I entered the lift with a mother and two daughters. I was initially in a horrible mood, but just as they were exiting the lift, one of the girls said, "Look mummy! Jiejie is a princess", and it was so sweet that I teared. Children are really non-judgemental and just wonderful.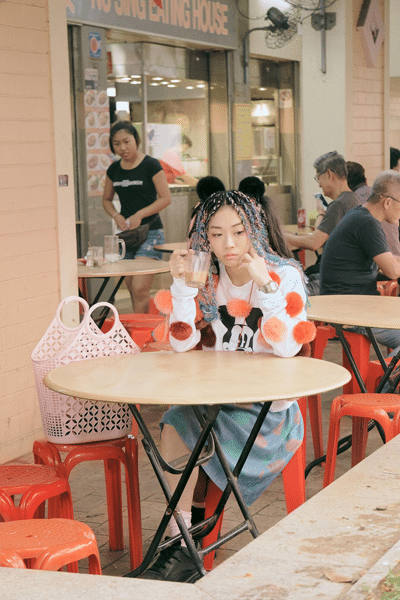 There's undoubtedly a link between your fashion and your art. Would you say your works are the perfect medium for the ideas you have? Which would you say started first?
I guess wearable items such as the earrings I make are undoubtedly influenced by my style. I tend to go for the dasa-kawaii (meaning tacky-cute) and hade (Japanese for 'flashy') look, and that is very prominent in my wearable items, including my dreadfalls at times.
Which artists inspire you?
I look up to people who inspire me in terms of spirit than skills or achievements. One of them is Brandon Stanton, the founder of Humans of New York. Others include the author Paulo Coelho, and Fram Kitagawa, the Japanese artist and advocator of public art. All of them have a dream and mission they truly believe in despite all odds, and their conviction and dedication make me truly respect them.
What does your studio look like now?
A mess, honestly. I do a good clearing up after each project, but things tend to go crazy when I have several projects back to back. Also, being a (mild) hoarder, I have everything from yarn, to past work, to weird toys from travels crammed into a tiny attic space. I do know exactly where everything is though.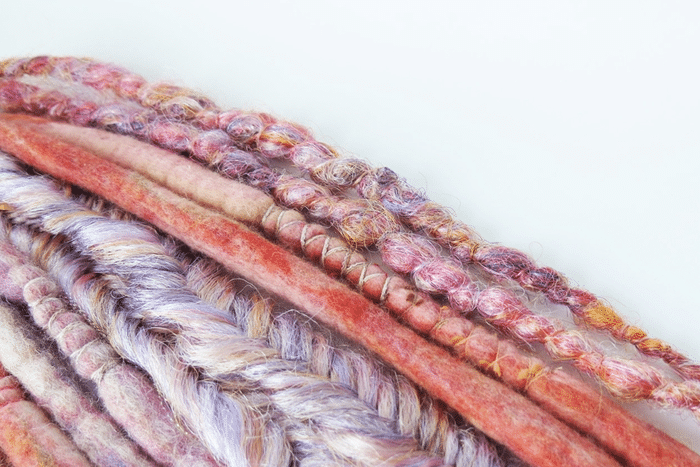 If money were not an issue, where would you be in the world right now?
Still here. It's not the time for me to be away now, money or not. I think most Singaporeans are lucky enough (financially, as well as with the passport status) to travel freely, and I believe I will be going to many places when the time is right. It's usually more of a timing issue for me.
An interesting place I would like to visit, though, is Taquile Island in Peru. This island is known for its textiles, and knitting is done exclusively by males, while the women spin their own yarn from wool.
What do you want to see more of in Singapore?
People being unafraid of self-expression. Being who they truly are, a culmination of experiences, culture, DNA. Not trying to be anyone or anything else. Fearless and dedicated. Big dreams, so big that they scare you.
Want to support Kelly? See her works at her website here. An assortment of products, including prints, charms, earrings, and phone cases are also available.
Top image courtesy of Mathias Milton.