10 Underrated Cities to Visit in 2020: A Guide To Roads Less Travelled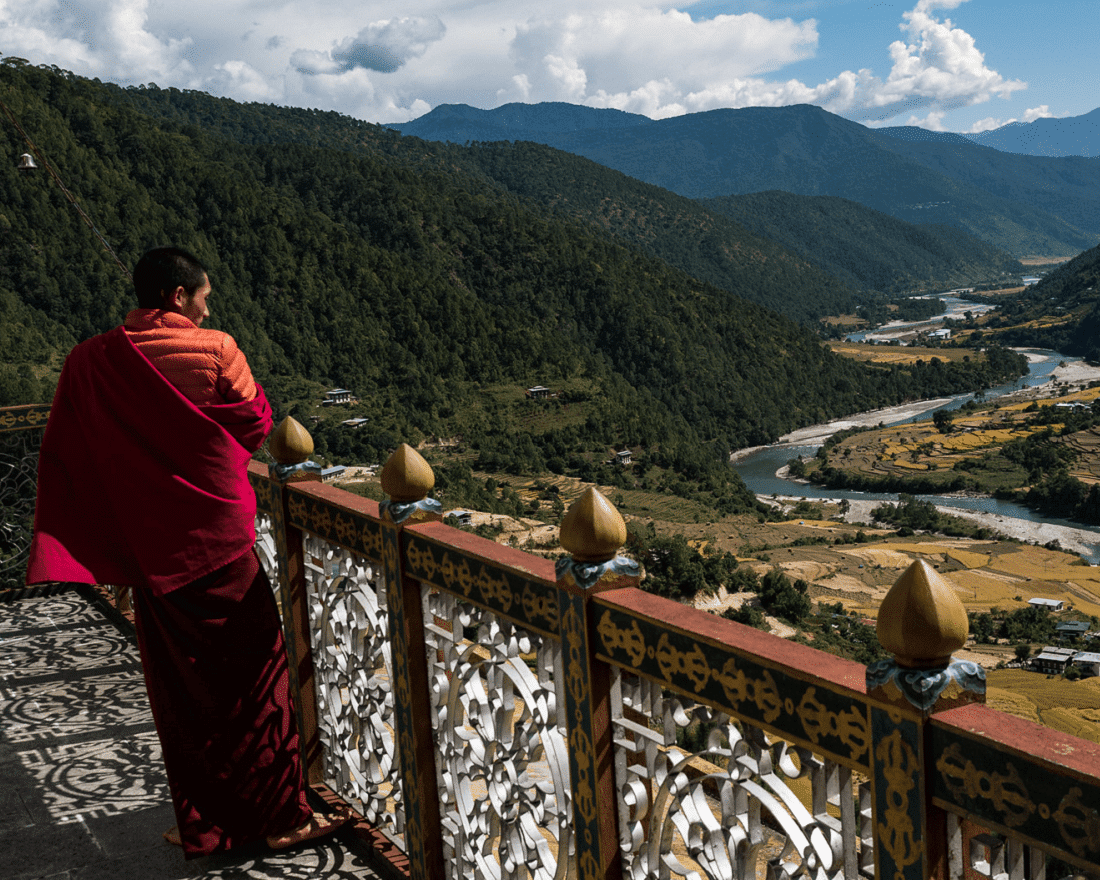 PUBLISHED January 15th, 2020 06:30 am | UPDATED February 7th, 2020 01:06 pm
Seeing the same few people and places every day can trigger a major case of wanderlust, but getting paraded through tourist traps isn't our ideal notion of the perfect holiday. Calling all stir-crazy industrialites looking for new territories to explore: we've rounded up 10 underrated cities to visit in 2020 – from the ancient Korean capital of Gyeongju to Antigua's 365 beaches.
Paro, Bhutan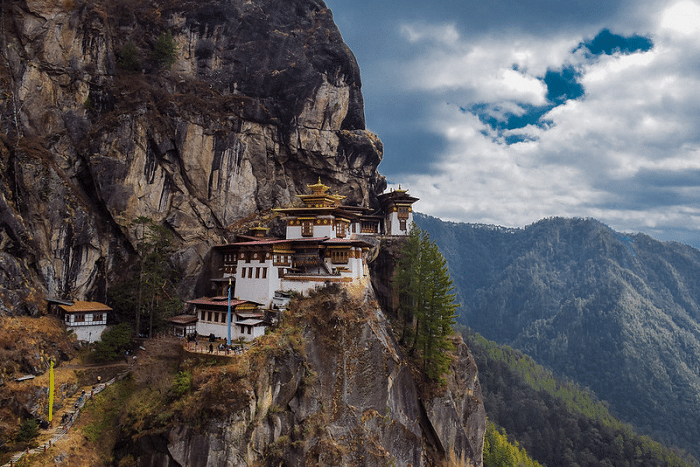 Paro sits west of Bhutan's capital, Thimphu, surrounded by fields of paddy along a river that cuts through the valley town. Home to many sacred sites, the Taktsang Palphug, or Tiger's Nest monastery, looms over the valley and its inhabitants. Undoubtedly one of the most beautiful and terrifying sights in town, the massive complex seems to defy physics as it clings to a rocky cliff 3000 feet off the ground. For the adventurous sort, it's accessible by a relatively easy four-hour hike. But those seeking safer shores can also explore the remains of Drukgyel Dzong, a defunct defensive fortress that lies northwest of the city, or tread through the town's singular main street, lined by colourful shopfronts to attract the occasional out-of-towner.
Sa Pa, Vietnam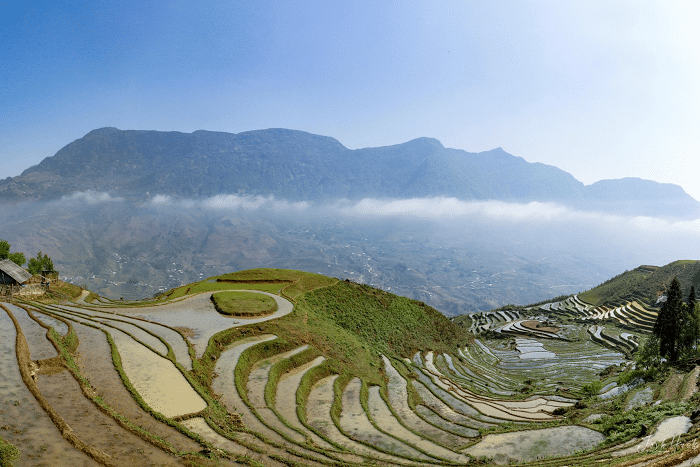 Surrounded by the imposing Hoàng Liên Son Mountains, overlooking terraced rice fields cut into Muong Hoa Valley, and home to Fan Si Pan – a 3,143m-tall summit (the top of which houses a quaint cafe with paramount lookouts) – the mountain town of Sa Pa lies in the midst of nature at its most dramatic, with glittering waterfalls and cavernous caves adding to its majesty. Sa Pa is also home to a variety of ethnic tribal groups, such as the Hmong, Tay and Dao, each known for their time-honoured traditions in craftsmanship. So if you're able to pull yourself away from nature's stunning call for a day or two, be sure to patronise the local trade and pick up traditional weaving or two on the way down.
Nagano, Japan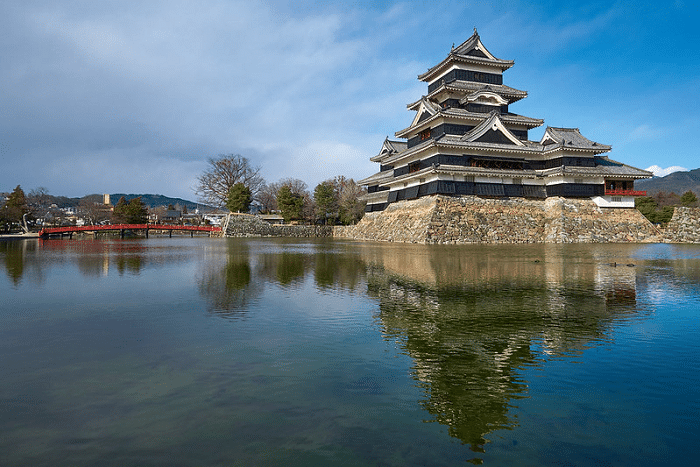 Before it gained greater public attention for its red-faced snow monkeys and the neighbouring resort town of Karuizawa, the capital city of Nagano Prefecture was a simple temple town – one of many that surrounded Zenkō-ji, one of Japan's most popular temples. Naturally, the humble temple town has now grown to more city-like proportions but continues to richly preserve its architectural and natural sights, including the jet-black Matsumoto Castle, to Mount Asama's active volcano and stunning national park. It's also where you'll find the legendary Togakure Ninja School; visitors can sign up for experiences and activities for a peek into the lives of shadow art practitioners.
Xi An, China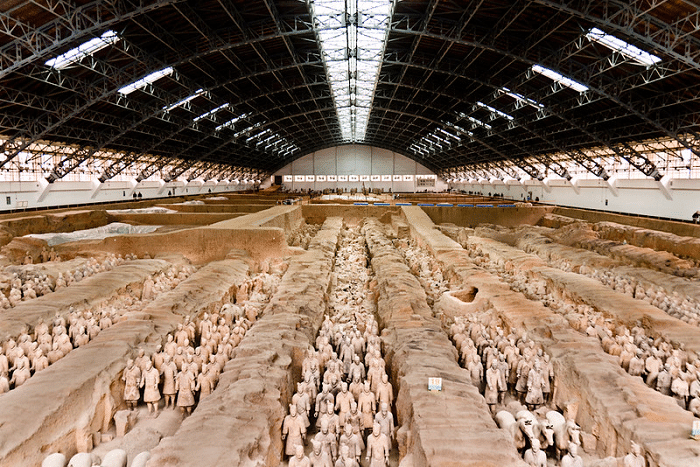 The capital of Shaanxi Province, Xi An is one of China's four ancient capitals, and the last on the trade route of the eastern Silk Road. History dates civilisation in Xi An back to Neolithic times, and as it also served as home to ruling houses of former dynasties, you'll find a trove of archaeological treasures – such as Qin Shi Huang's Terracotta Army, a silent battalion of life-sized, hand-moulded soldiers and horses that stand in the thousands, entombed with China's first emperor. Strikingly different in comparison is the bustling Muslim Quarter that springs to life every morning. The streets are filled with shopkeepers touting their wares – from cakes and breads to spiced barbecued meats.
Gyeongju, South Korea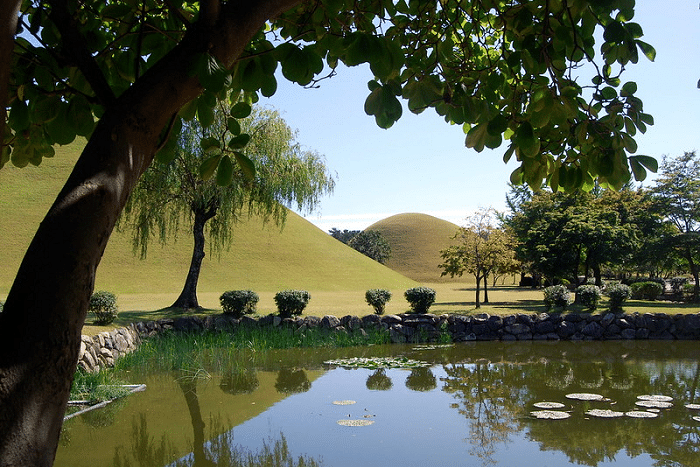 Gyeongju's ancient past spans almost 1000 years into the Silla Dynasty. Often called the 'museum without walls',  several artefacts and cultural treasures remain hidden beneath the city to this day. Home to not just one, but several UNESCO World Heritage Sites and 31 National Treasures, Gyeongju is a paradise for history buffs. Take a leisurely walk by the curious royal tombs of Tumuli Park – where eerie headstones and gothic catacombs are replaced by picturesque grassy knolls – or drop by Cheomseongdae Observatory Tower, the oldest existing astronomical observatory in the whole of East Asia. Nearby, the Gyochon Hanok Village's traditional Beopju liquor calls for a pit stop before furthering your adventure. Read more about Gyeongju here.
Hsipaw, Myanmar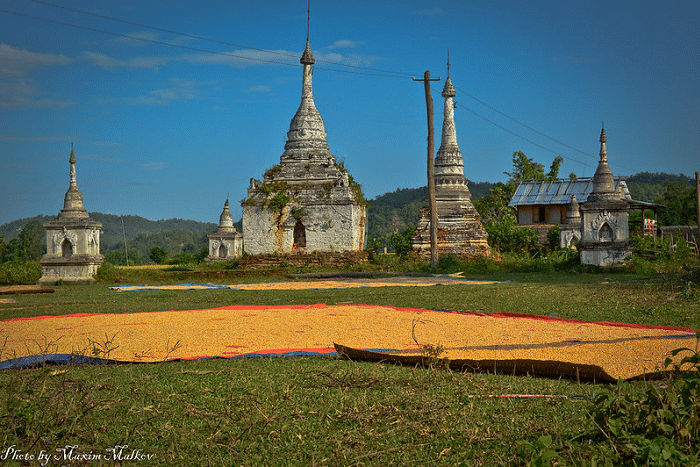 With just enough tourist infrastructure to be convenient, the sleepy town of Hsipaw (pronounced 'see-paw' or 'tee-bor') seems unscathed by passing travellers. Many of households and ethnic minority groups continue to live the quintessential Burmese village life outside of city lines, and frequent marketplaces set up the unique opportunity to peruse their wares. Here, the local affair begins at 3.30 am. People arrive to meet and sell produce and resources, and cater largely to the tribal population, so don't expect cheap muscle tees or gimmicky tote bags. Instead, embrace village living with a local homestay, try out one of the many trekking routes, or rent a bike and explore the hilly terrain before popping into a hot spring for the evening.
Antigua, Guatemala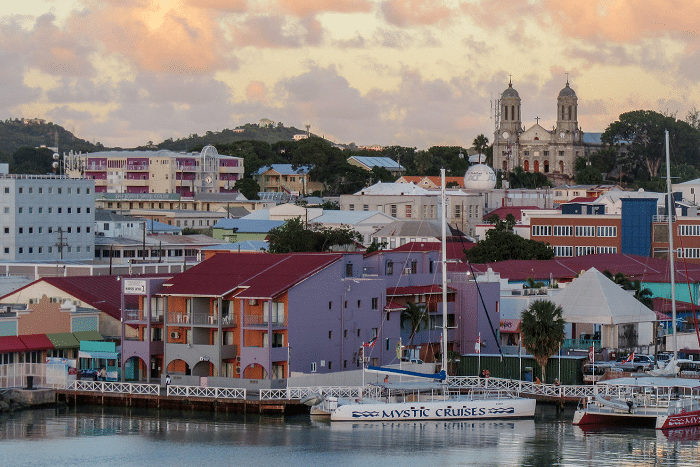 If you spent every day on a different beach by Antigua's corrugated coast, you'd take exactly one year – 365 days – to complete them. The island boasts a multitude of coves, reefs, and bays, surrounded by beguiling blue waters that make for world-class diving spots. But daytime activities aren't all the island has to offer. Once colonised, but ultimately Carribean in culture, Antigua's laid-back locals and scintillating Meditteranean food will ultimately give you a run for your money. Have a plate of grilled fish and spicy curry at family-run Ana's on the Beach before an evening stroll along Dickenson Bay, or pick a sandy spot of your choice and hang loose in rum-infused repose.
Tirana, Albania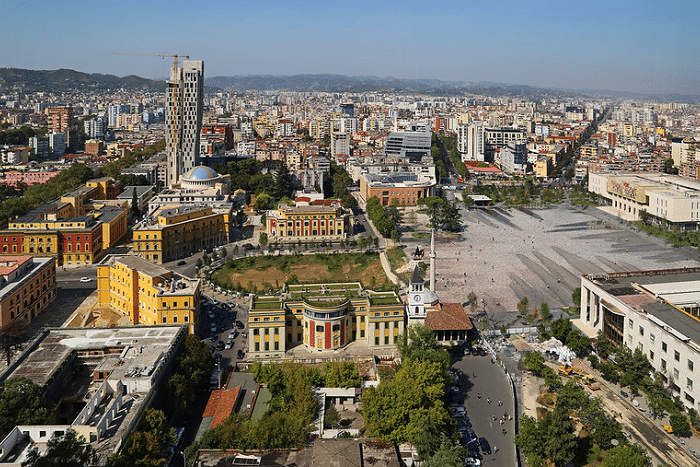 Archilovers, grab your cameras. With a colourful colonial past comes even more colourful streets – that is, in Tirana's case, at least. Once ruled by the Ottomans, Italians, and communist forces, walking by the pastel buildings and painted facades retell history in ways more visual than most. To start, Pazari I Ri is the city's newest marketplace and presents a sight of colours and patterns that will excite weary travellers of any age. The city's focal point, Skanderbeg Square, acts as the gateway for key landmarks to visit: the National Historical Museum, Et'Hem Bey Mosque, the National Library and the city's opera house. Midway through explorations, take note to rest: we suggest finding shelter at LeBON, with a cup of kafe turke (Turkish coffee) and handmade pralines to bide your time and watch the world go by.
Kingston, Jamaica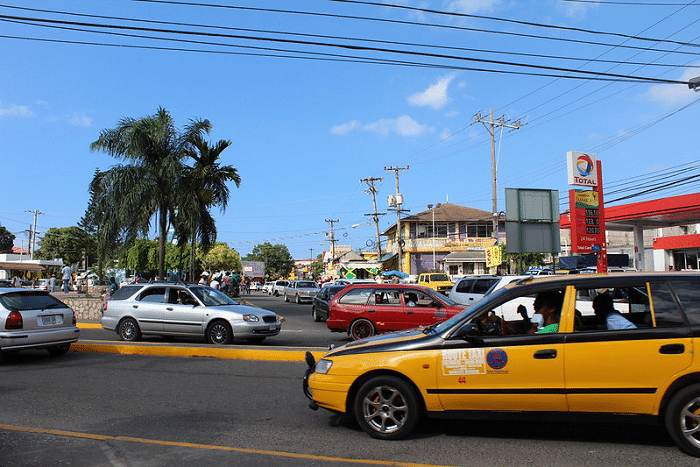 Tucked between the Carribean Sea and Jamaica's Blue Mountains, the capital city of Kingston houses the chief port of Jamaica and was founded in 1962 for survivors of an earthquake on Port Royal. Now safe and sound, the people of Kingston have blossomed into an energetic new community. What is now the largest botanical gardens in the Carribean – spanning 2,000 acres – Hope Gardens is home to many indigenous plants and is a true must-see for visiting plantsmen. As the birthplace of one of the pioneers of reggae music, a visit to the Bob Marley Museum is also customary. The tour takes you through the singer's personal estate-turned-shrine, decorated with records, news clippings, and personal items – including Marley's favourite denim stage shirt.
Logroño, Spain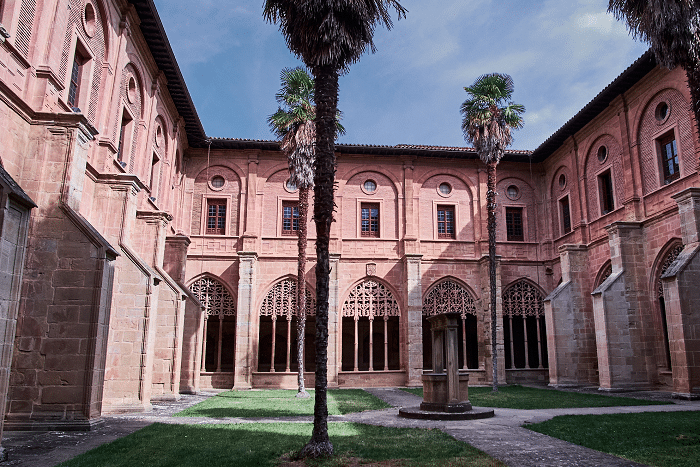 Our final stop brings us South of Bilbao to Logroño. Like every other city in Spain and the Basque Country, tapas culture in Logroño concentrates on local produce. Bar hopping in the city will be a breeze for those that steer clear of meat and seafood because the landlocked region favours mushrooms over mullet. Head down to Calle Laurel and the Old Town to find the best tapas, and though the city has a questionable past with the Basque Country (it was the main seat of the Basque witch trials of 1609), plenty of bars serve delicious Basque pintxos, as well. For sightseers, intricate stone buildings and century-old palaces beckon, from The Museo de la Rioja to the Church of San Bartolomé, and the Cathedral of Santa Maria de la Redonda and its Baroque-style twin towers.