4XFOUR 2014: Back with a Stellar Chef Line-up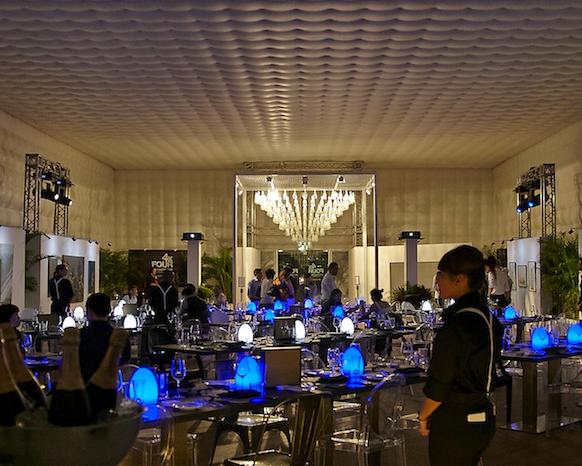 PUBLISHED September 24th, 2014 04:30 pm | UPDATED January 20th, 2016 08:42 am
The success of 4XFOUR last year, despite it being held in a bouncy castle-like structure near (and not at) Marina Bay Sands, means we're not surprised that Singapore's first full-service pop-up restaurant is back. With a brand new line-up of Michelin-starred chefs and award-winning restaurants, the second installment is slated to happen at The Temasek Suite at F1 Pit Building from 13 November to 7 December 2014.
It's still 4 chefs helming the kitchen over 4 weeks, but the organizers have decided to shake things up by ditching the lunch sessions in favour of a 4-course weekend brunch, priced at $168++ per person with free-flow champagne. The 8-course dinner is priced at $248++.
Now, the most important part: the chef line-up.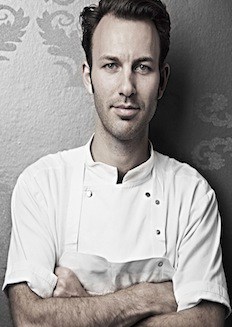 Week 1 will see one-half of the duo that founded Noma in Copenhagen, aka 'The World's Best Restaurant', Mads Refslund. He's also the Founder of Copenhagen restaurant MR – which incidentally earned him his first Michelin Star – and the consulting head chef of Acme in New York. Chef-Owner of Restaurant Nathan Outlaw and Outlaw's (2 and 1 Michelin Stars respectively) from the United Kingdom, Nathan Outlaw, will be serving up his specialty, seafood, in Week 2.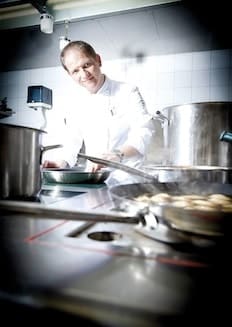 Experience the fine Japanese-French cuisine by Chef-Owner Hiroki Yoshitake, protege of Pascal Barbot and William Ledeull, in the third week. His Parisian restaurant Sola pairs Japanese and French ingredients that are presented like paintings on ceramic plates his wife custom created on her potter's wheel. The chef worthy of closing this gastronomic event is Rolf Fliegauf, Executive Chef of Ristorante Ecco and Ristorante Ecco on Snow in Switzerland. At 34, he's one of the youngest chefs in Europe with 4 Michelin Stars to his name.
A sincere and simple style of cooking that focuses on good products and influenced by Hiroki's time with Pascal Barbot and William Ledeull, Hiroki's creations pair Japanese and French ingredients which are presented like paintings on ceramic plates his wife custom created on her potter's wheel. Every ingredient is put back into its original element by marrying it with a colour, spice or herb to which it has some affinity which results in a dish that is cool, crisp and very refeshing to taste.
As with last year, each session is limited to only 100 diners. Plus the stellar line up, we're betting that tickets will sell like hotcakes. Visa cardholders get first dibs with priority booking starting tomorrow, while tickets go on sale for the public the week after.
4XFour is running 13 November to 7 December 2014 with weekday dinner (Tuesday-Friday 7.30pm, Saturday & Sunday 7pm) and weekend brunch (Saturday & Sunday 11am) sessions. For more information and tickets, see website.