D'Bell – North Indian food with a little luxe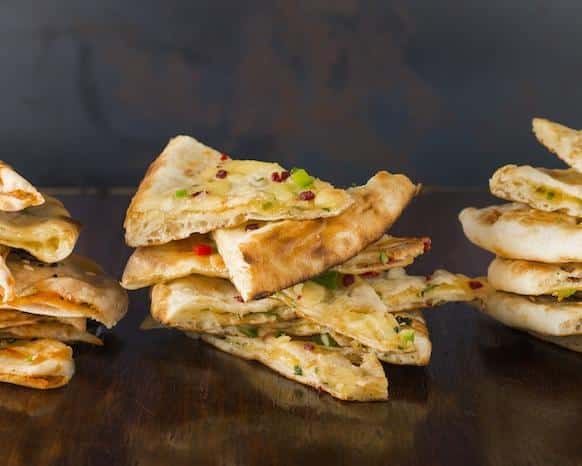 PUBLISHED September 24th, 2014 04:00 pm | UPDATED May 18th, 2020 04:31 pm
If you're looking to indulge in Indian cuisine outside of Little India, D'Bell on North Canal Road offers mouth-watering North Indian food, with an impressive bar boasting an extensive drinks menu.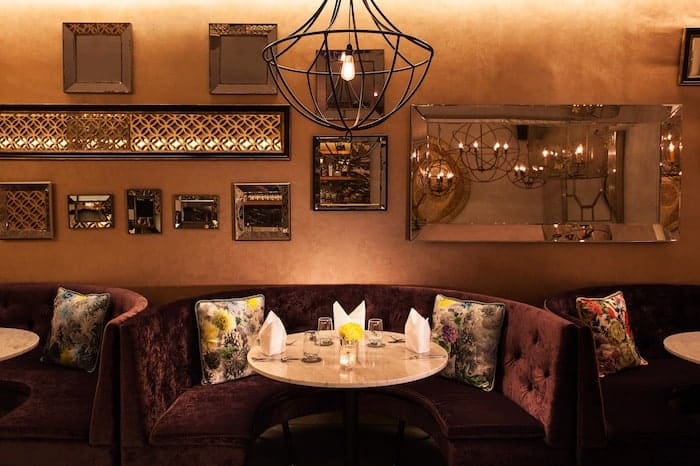 We checked out this stylish new two-storey restaurant and lounge, located a short walk away from Boat Quay and Clark Quay, recently and were delighted find that it's brought something new to the Indian food scene in Singapore which we didn't really think was possible: light (no ghee!), tasty, and modern North Indian nosh.
Kicking things off at the bar on the second floor, we were pleasantly surprised by one of D'Bell's signature cocktails, the Masala Punch ($20), 'cause Bourbon with a homemade masala mix is one dangerous-sounding concoction you don't really want to mess with. Slightly sweet, this cocktail packed a subtle punch we liked.
Dinner then started off with the Kofta Kebabs ($18), these innocent looking beef croquettes were complemented with small stack of warm pita bread and oozed delicious cheddar once we got to the middle. Next came along one of our favourites of the night, the Tandoori Fish Nazakat ($22) – a dish of four butter fish cubes tossed over a charcoal flame, which locked in the mixture of spices and yoghurt the fish was marinated with for four hours.
Instead of regular flavoured Naans (plain/cheese), the folks at D'Bell take it to the next level with their signature Chili Cheese Naan ($8). The basket of leavened flatbread had hints of cheddar and mozzarella, bell peppers, and fresh coriander with every bite. Their Kashmiri Naan ($8), a sweeter alternative (each piece looks like a Christmas tree!), was stuffed with dried fruit and flavoured with cardamom and rose petals. So good and so flavourful, you could savour these without curry or dips, but of course, we had to pair them with some of D'Bell's signature mains.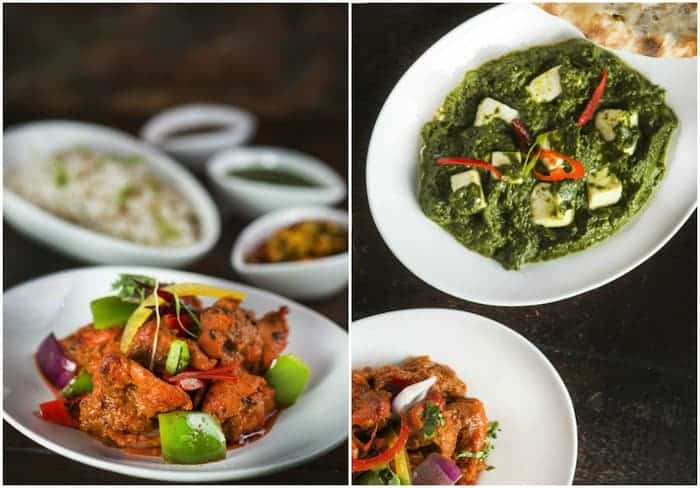 FIrst up, the all-time crowd favourite Chicken Tikka Masala ($18), which featured generous chunks of roasted chicken meat enveloped in a thick, creamy, and slightly tangy Masala sauce that made us want to wipe the dish clean. For a standard mutton curry, albeit with juicy portions of meat, look to their Mutton Rogan Josh ($20). Their Palak Paneer ($14) – one of the most popular North Indian dishes, cottage cheese cubes mixed in a smooth spinach sauce – is a testament to the authentic Indian cuisine they're serving up at D'Bell and was what won us over.
Dessert at this point in time seemed like an overkill especially when we're armed with the knowledge that Indian sweets are not for the faint-hearted, but you know what they say, there's always room for dessert. Catering to the Singaporean crowd, D'Bell has cleverly made desserts like their Mango Kulfi (Indian ice cream with Alphonso Mango, $7.50) and Ras Malai (spongy cottage cheese blocks served in saffron-flavored milk, $8.50) just a tad less sweeter than their original counterparts back in India.
So whenever that craving for some authentic Indian food hits, grab a few friends, get ready for a feast at D'Bell.
D'Bell is located at 43 North Canal Road, Singapore 059299. Open for lunch Mon-Fri 11.30am-2.30pm, and open for dinner Mon-Thu 6-11pm, Fri-Sat 6pm-12am. For more information, see website or Facebook Page.

Get your Indian food fix at SAHA – A new style of Indian cuisine hits Duxton Hill and 7 Unique Pratas In Singapore You Need To Try