5 Things To Do This Week in Singapore: 12th to 18th December 2016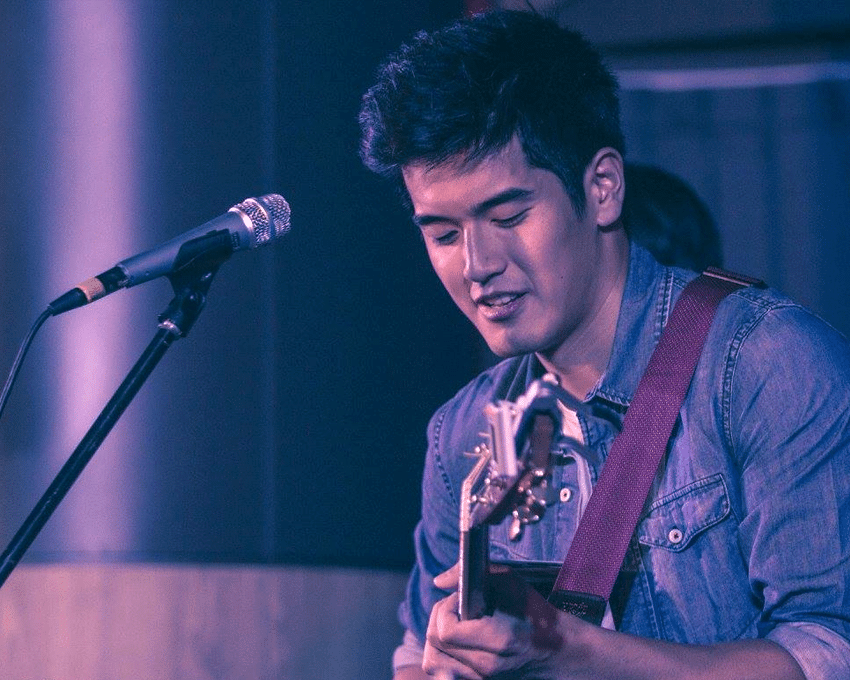 PUBLISHED December 12th, 2016 06:00 am | UPDATED May 14th, 2018 01:02 pm
Get your head into the festive mood with a one-night-only Yuletide cocktail fiesta and Singapore's biggest Christmas market. Also happening this week is a darn ratchet queer party, *SCAPE's annual music extravaganza, and a Jamaican-themed BBQ and reggae party complete with spicy hot jerk sauce!
Lifestyle content producers The Minute List will be partnering with Paper Lantern Distilling for the third episode of Happening, featuring four guest bartenders who will showcase their cocktail versions of a very merry Asian Christmas – based on Paper Lantern's unique Sichuan Pepper Gin. Taking place at the newest bar on the block NATIVE (helmed by ex-Operation Dagger alum Vijay Mudaliar), this is one night any self-respecting alcoholic lover won't want to miss, even more so if you're a gin fan.
Happening: A Very Asian Christmas is happening on Monday, 12 December 2016 at 52 Amoy St from 6pm – 9pm. For more details, check out the event page here.
Come Friday, Santa Bears, randy rein-beards, sloshed snowmen, and drama boys will descend upon Hive by Wala Wala in the latest edition of Yum Yum Disco Dong. Dust off your baubles and join the sequin-laden festivities with DJs Bobby Luo and Shigeki Ito on deck playing the sparkliest classic disco, but not before the glittery Becca D'Bus and divine Mona Kee Kee come down the chimney in full-blown catwalk couture and mash-up man drag. Drag up (or not), dress up (or not), but just drink up cause tis' the season to love all things camp and queer.
Yum Yum Disco Dong is happening on Friday, 15 December 2016 at Hive by Wala Wala from 8pm till late. Tickets are priced at $20 at the door. For more details, check out the event page here.
Lined up this Sunday is an exclusive afternoon of music performances, competitions, networking opportunities, as well as a novel SoulSwap exchange programme that might just bring you closer to your favourite musician! Think all things music, dance, and art as musicians like bittymacbeth, Dru Chen, The Neptune Waves, Take Two, Stopgap, Inch Chua, and heartthrob favourite Nathan Hartono take the stage. Let the invasion begin at *SCAPE.
*SCAPE The Invasion is happening on Saturday, 17 December 2016 from 2pm – 10pm. Tickets are priced at $5 per show, available via Peatix. For more details, check out the event page here.
CANVAS collabs with Singapura Dub Club to bring you an island-inspired night of music, food, and culture inspired by the Caribbean. Kick off the evening with a riverside jerk BBQ – authentic jerk chicken with Suka Suka Jerk Sauce grilled on Jamaican style oil barrel grills before diving into the dance floor of reggae, dub, jungle, drum & bass, and everything in between. Taking the mic is none other than internationally sought-after MC General Levy, who'll be bringing his dynamic live performance to Singapore for the first time, along with London-based S.P.Y with his old school classics and fresh new beats.
CANVAS x Singapura Dub Club present S.P.Y & General Levy is happening on Saturday, 17 December 2016 at CANVAS from 7pm till late. Cover charge is priced at $30. For more details, check out the event page here.
One of the biggest annual Christmas markets in Singapore, Public Garden Christmas aims to bring together quality brands and independent business into the limelight. Curating from both the region and locally, look out for fantastic festive-inspired gifts that span across the design, stationery, art, jewellery, apparel, home decor, beauty industries, and more. Best part is, it's happening in the heart of town and conveniently accessible.
Public Garden Christmas is happening from 10 – 11 and 17 -18 December 2016 at the F1 Pit Building, 1pm – 7pm daily. For more details, check out the event page here.
---
Top Image: Nathan Hartono by Ambry