5 Things To Do This Week in Singapore: 29th August to 4th September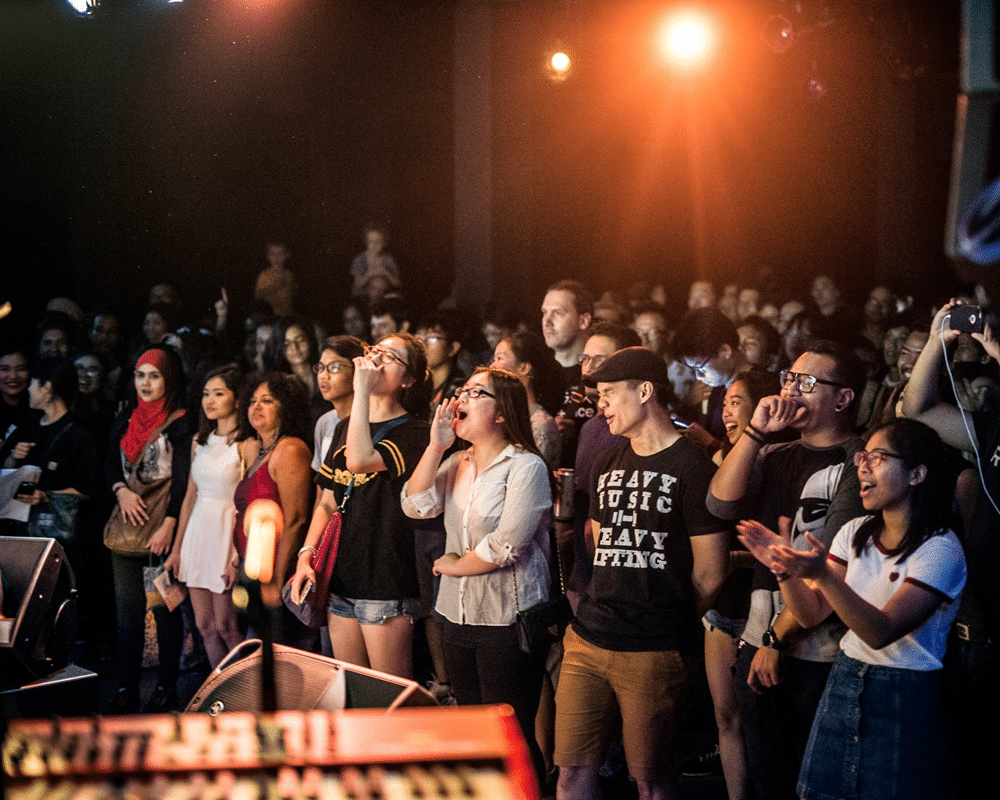 PUBLISHED August 29th, 2016 06:00 am | UPDATED May 14th, 2018 01:04 pm
This week, dance along to the elusive What is Hip and Quantum Kid as they pay tribute to funk and soul influences, check out local comics of the past, watch a dance documentary film, and more.
Playfulness, colour, vibrancy, exuberance, inventiveness, and expression. Those are the cornerstones of soul, hip-hop, jazz, and funk as exemplified by What Is Hip (Teo Jia Rong, Roze Kasmani, Jase Sng) and Quantum Kid (NAzTyKeys, Tim De Cotta) – two local groups ready to bring you a dynamic night of non-stop dancing and foot-tapping. They'll be paying tribute to their favourite musical influences with head-spinning renditions of James Brown, Earth Wind & Fire, Snarky Puppy, Kendrick Lamar, Kamasi Washington, and more!
What Is Hip x Quantum Kid is happening on Monday, 29 August 2016, 7pm at Aliwal Arts Center from 7pm to 10.30pm. Tickets are priced at $20, available via Peatix. For more details, check out the event page here.
If you're a fan of local comics (or just plain ol' comics in general), you won't want to miss this one. For the entire month of September, head down to the Central Public Library for an exhibition of Singaporean comics from the days under British rule, through to the turbulent 50s, and modern times. Expect books, artefacts and original art by Benjamin Chee, Drewscape, Ken Foo, Otto Fong, Eric Khoo, Sonny Liew, and Wee Tian Beng.
Singapore Comics Exhibition is happening from 1 to 30 September 2016 at the Central Public Library. For more details, check out the event page here.
Combine the immediacy of dance and the intimacy of film and you get Cineda:ns, a new collaboration between Esplanade's da:ns festival and The Projector. Look forward to feature-length dance documentaries such as Tomer Heymann's Mr Gaga, Wim Wender's Pina, German Kral's Our Last Tango as you delve into the personal lives of significant dancers and their choreographies.
Cineda:ns is happening from 2 to 4 September 2016 at The Projector. For more details, check out the event page here.
For the first time, Aliwal Arts Center will be playing host to a intimate dance party that goes on well into the night. Support your local DJs KFC (Tanjong Beach Club), Brendon P (CE LA VI), Maurice Simon (Refuge), Zig Zach (Kyo), and more in this collaboration between BLACKOUT and Jagermeister. To add on, several local-based filmmakers will be screening their works before the party in the evening.
Escape 56 is happening on Friday, 2 September 2016 from 7pm till 3am. Tickets are priced at $30, available here. For more details, check out the event page here.
Interstellar lands in Singapore this Friday as renowned techno serenader Marco Shuttle kickstarts his 2016 Asia tour right here at CATO. Groove to his cinematic techno sounds as he builds up a singular aesthetic in his signature subtle way, taking you on a trip to somewhere new and exciting. A firm favourite in the international techno scene, Marco Shuttle has released tracks with some of the most revered labels, including famed New York club The Bunker and Eerie Records.
Interstellar is happening on Friday, 2 September 2016 from 10pm till late. Cover charge after 11pm is $15. For more details, check out the event page here.