A Guide to Gion, Kyoto: Beyond Geishas in the Historical Capital of Japan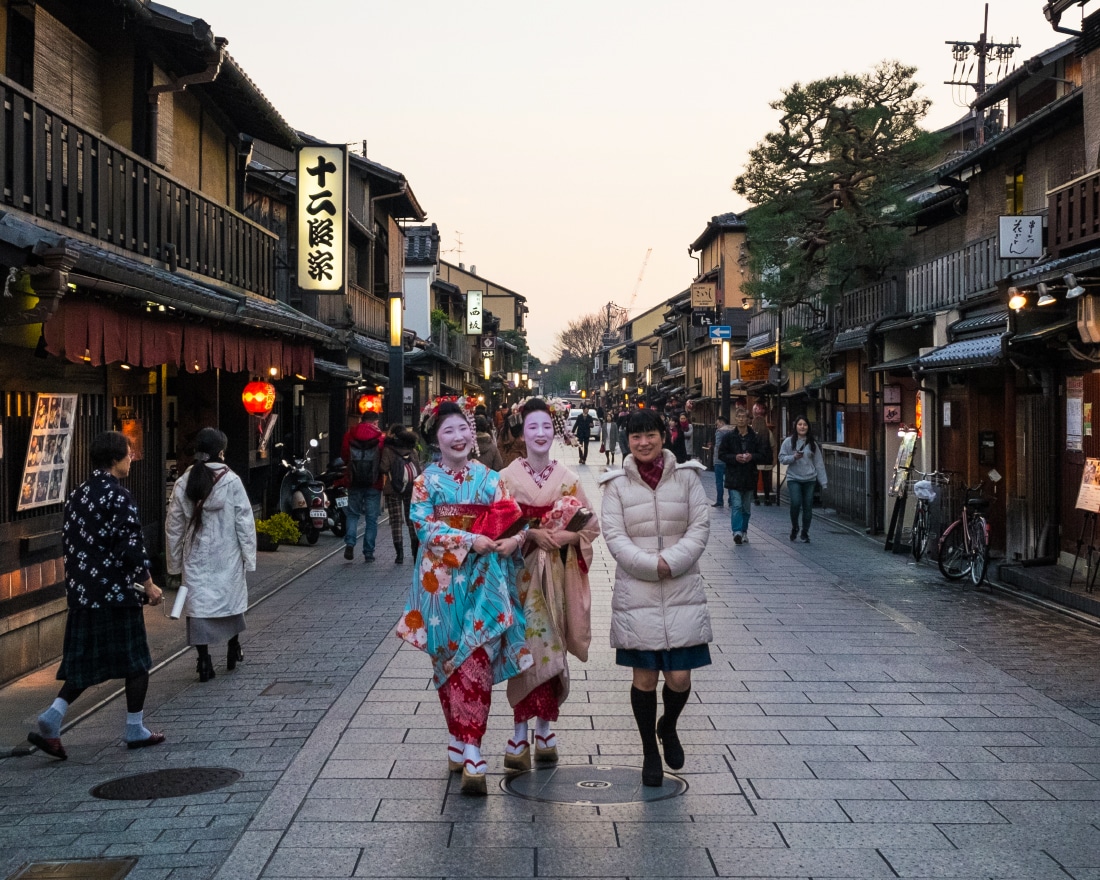 PUBLISHED May 2nd, 2019 06:00 am | UPDATED February 6th, 2020 05:41 pm
Always wanted to see a geisha with your own eyes? Gion in central Kyoto is your best bet. This traditional entertainment district stretches from the west of Kamogawa River to as far as Yasaka Shrine in the east, and is packed with bars, restaurants, and traditional teahouses. Gion is for pilgrims as much as it is for tourists, so there are no shortage of picturesque shrines, temples, and historic sites either. Take a walk with us as we discover the best the neighbourhood has to offer.
[button color="red" size="normal" alignment="none" rel="follow" openin="samewindow" url="https://prf.hn/click/camref:1011l8zrz/destination:https://www.vrbo.com/search/keywords:kyoto-gion-shijo-station-japan"]Find accommodations in Gion, Kyoto from US$20/night[/button]
Restaurants, Cafes, & Bars
Past the exit from Kennin-ji temple, you will see Café Opal, a longstanding establishment that touts itself as "the most soulful cafe in the world". Inspired by London's cafe culture, the space boasts bright comfy chairs, large speakers spewing smooth jazz, and an air of youthful exuberance. The coffee list changes each month, along with healthy lunch plates filled with local produce. There's also Shusai Kukuzen, a traditional-style diner and bar that dishes up more than 100 dishes such as steamed abalone, foie gras, and other Kyoto specialities (obanzai).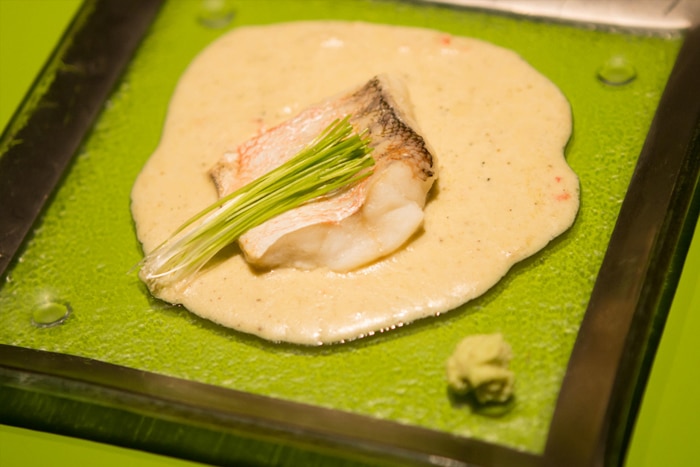 Need a drink? It's not the easiest to score a seat at Le Peu (they're closed at the end and beginning of each year, as well as in mid August), but you're in for a treat when you do. This classic bar by the water is favoured by geiko and maiko (geisha apprentices) during their free time, and you'll see beautiful baccarat glasses and liquor bottles lined up so precisely it can only be Japanese. Try their shochu drinks for something special.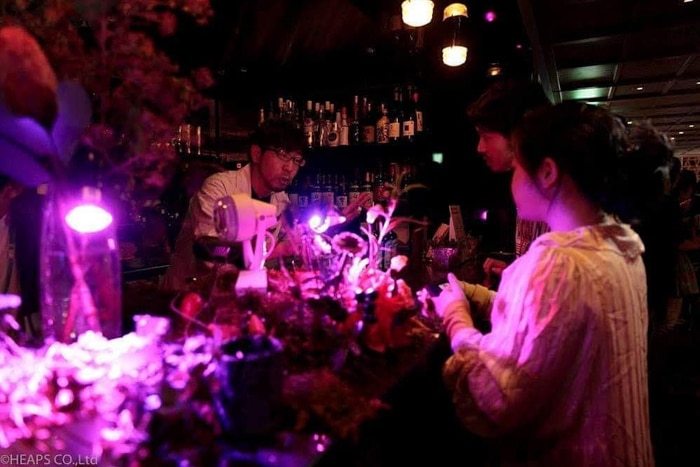 On a small backstreet off of Kawaramachi is nokishita711, a garden-style standing bar where premium craft gins and original cocktails can be found.
Sightseeing
There's no surprise why Gion is known as Kyoto's most famous geisha district. In the early evenings, apprentice geishas will traverse through the back streets around Hanami-koji on the way to their appointments — take all the photos you want, but don't stand in their way.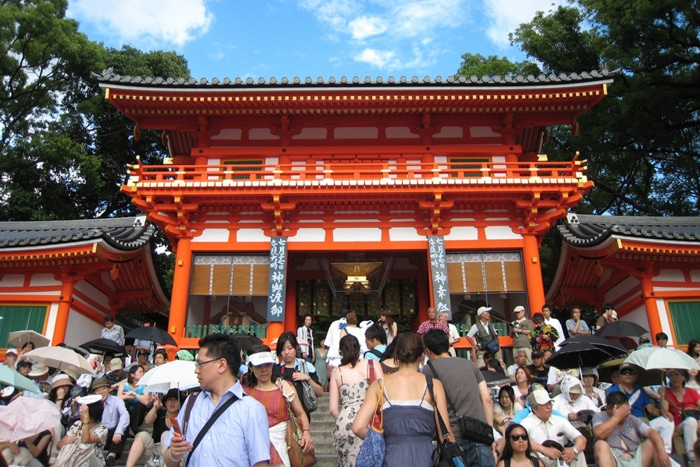 Of course, there is also plenty to see during the day. Shijo-Ohashi, the big bridge that overlooks the Kamogawa River, is a great photo spot but not the best. Head further east and you'll arrive at Shirakawa, a long lane lined by willow trees that's considered one of the prefecture's most beautiful streets. This gets particularly crowded during the busy seasons.
On the southeast corner of Shijo is a large red-walled teahouse called Ichiriki Chaya, and it's easily among the most exclusive ones in Japan. Tourists are not allowed inside unless they are invited, so you can only stand outside and hope for a glimpse of geisha tottering around in their tiny geta.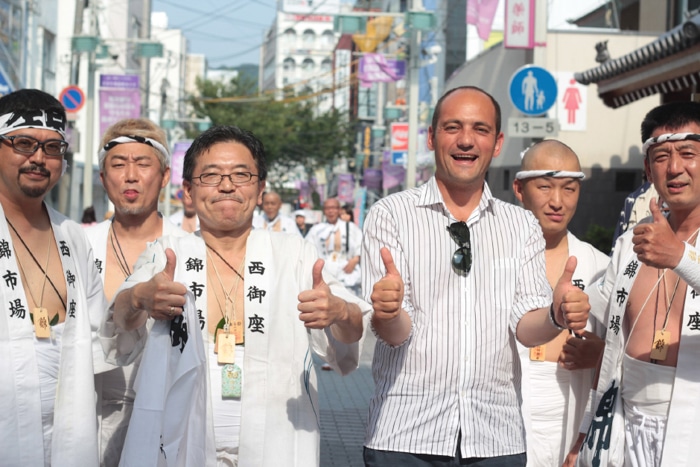 You are in Kyoto, so please don't skip out on the majestic shrines and temples around Gion. At the bottom of Hanami-koji lies the Yasui Kompira-gu Shrine, which features a unique 'power stone' that's said to help people break bad connections in life and form better relationships. The Chugen-ji Temple further east is small and easy to miss, but the Jizo statue enshrined here is worth a look. The story goes that this particular Jizo, a kind of Buddhist guardian, physically saved people from the floods of 1228, and later became known as the rain-stopping Jizo.
Worth a visit is the Minamiza Kabuki Theatre, where a variety of theatrical productions are put on several times a week since 1929. As its name suggests, the Minamiza is most famous for kabuki, the colourful dramatic genre born in Kyoto during the early 17th century. Even if you're not stopping for a show, you can still admire the ornate facade and gorgeous gabled roof from outside.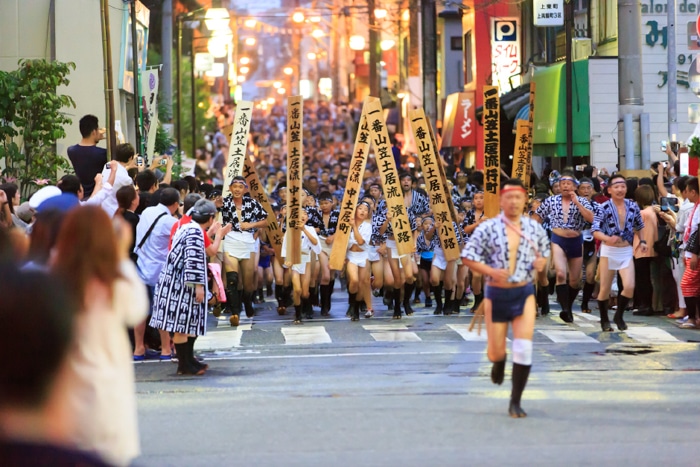 Gion is also known for the Gion Matsuri, one of the most revered festivals in Japan. Taking place from the entire month of July and culminating in the show-stopping Yamaboko Junko parade, this is one event you don't want to miss.
Shopping
Much of the appeal of shopping in Gion lies in its traditional crafts and antique shops. Nawate-dori Street is an excellent spot for Japanese art, antiquities, or just a special souvenir. Hirata is more than 200 years old, and continues to make incredible window blinds from reeds and bamboo. Nearby, Furumonzen and Shinmonzen Streets are lined with wooden townhouse shops that peddle tea ceremony goods, furniture, and scrolls.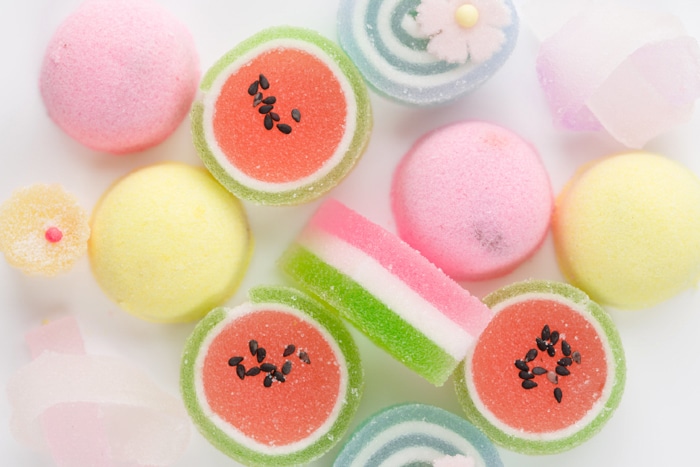 If you're looking for snacks and edible souvenirs to take home, Shijo Avenue is a popular shopping area with a huge number of sweet stores, such as the famous Gion Sakai and Kagizen Gift Shop just south of Shijo. These adorable sweets come in all shapes and colours too.
See? Gion, with its temples, shrines, and beautiful streets, is more than just a place for spotting geisha. Now that you know, go immerse in the vibes of traditional Kyoto!
Top Image: Courtesy of a.canvas.of.light