Just Opened May 2019: New Restaurants and Bars in Singapore this Month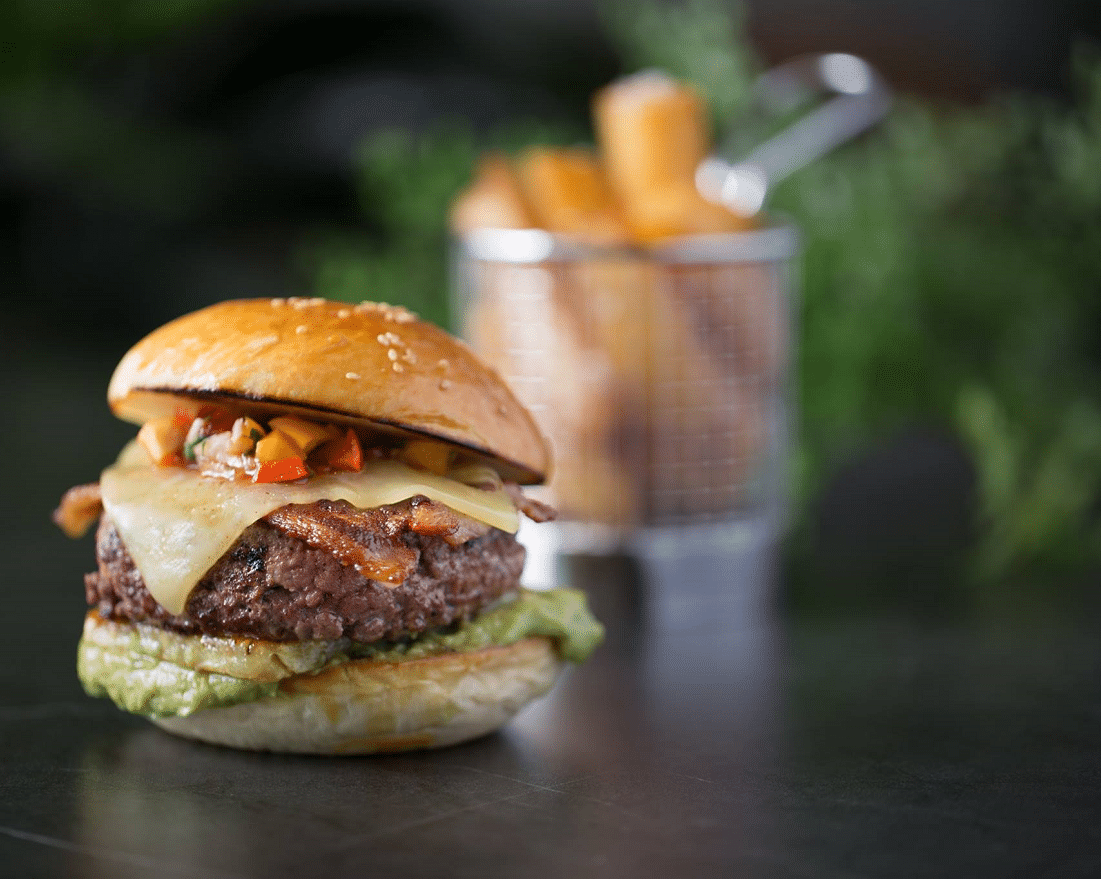 PUBLISHED May 2nd, 2019 05:00 am | UPDATED May 18th, 2020 07:13 pm
This month, set your sights on great restaurants around town that are bringing new concepts to our dining scene. From (affordable and) succulent steaks at The Feather Blade and Homeground Grill & Bar to casual French bistro dining at Soufflé, food takes the spotlight while bar openings seem to have takes a backseat. Of course, Jewel Changi Airport also opened so here's what we'll return for besides Shake Shack.
New Restaurants in Singapore
The Feather Blade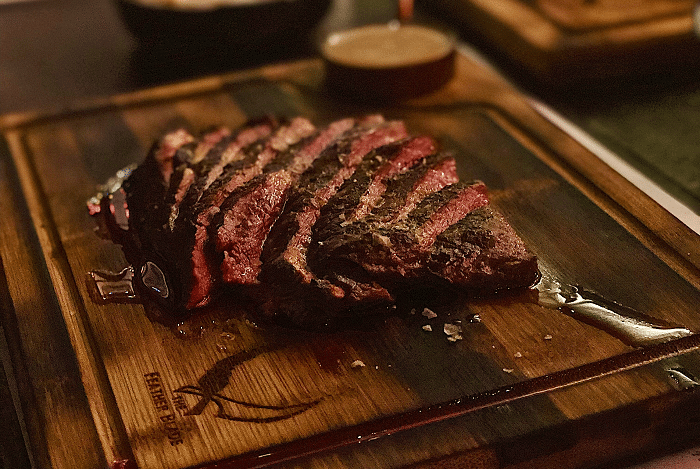 Following their  successful pop-up stint at Club Street, The Feather Blade will be taking up permanent residence at the same location with a whole new look, inspired by the Flat Iron in London's Soho. Apart from the usual menu, weekly specials are also plating up alternative cuts of your favourites, including Picanha, Bavette, and Chuck Eye steaks, with a beverage menu that includes small-batch sake, wines and cocktails.
The Feather Blade is located at 90 Club Street, Singapore 069458, e. contact@thefeatherblade.com. Open from Tue-Sun, from 5.30pm — 1am. Walk-ins only.
Clove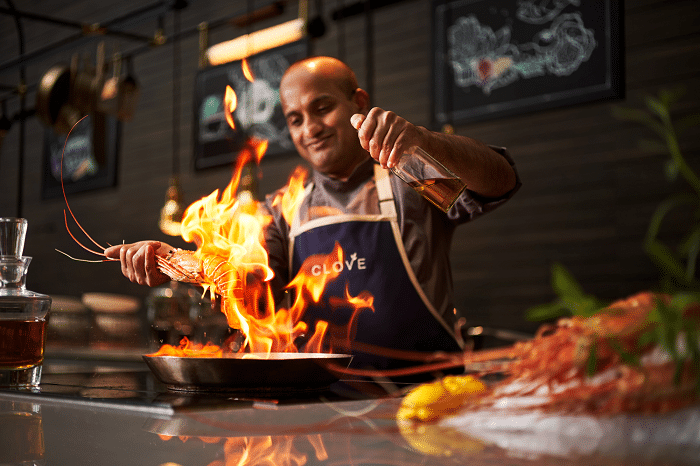 ChopeDeals: Save up to 50% at Clove
After unveiling the results of their revamp, Swissôtel The Stamford adds a new all-day dining concept to their dining options. Previously known as Café Swiss, Clove presents an international array of culinary delights inspired by the spice that was voraciously traded between the early civilisations of Asia, Northeast Africa and parts of Europe. Expect a globetrotting menu that features a DIY Poké Bar, indulge in Chilean Black Mussels, Slipper Lobster or delectable hot mains like Coq Au Vin, Seared Seabass with Asian Style Sauce, and fragrant Butter Chicken.

Clove is located at Level 2, Swissôtel The Stamford, Singapore 178882, p.+65 6431 6156. Opens from Mon-Sun, 6am — 11am for breakfast, 12pm — 2.30pm for lunch, and Mon-Sat 5.30pm — 10.30pm for dinner. 
Jimoto Dining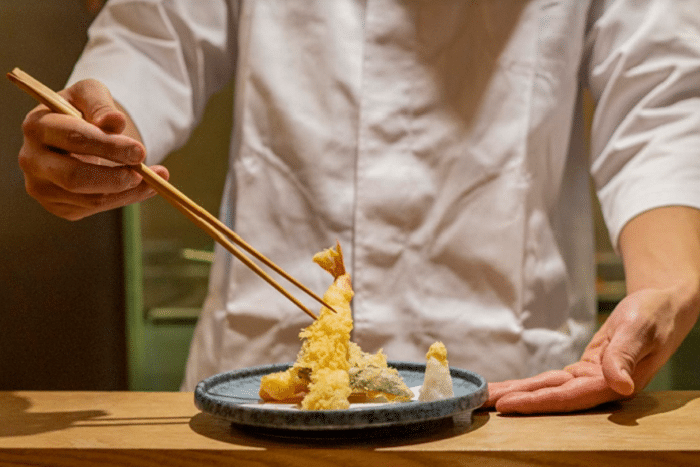 Omakase restaurant Jimoto Dining is bringing the authentic Japanese experience to the easterly neighbourhood of Joo Chiat. Behind its elaborately carved wooden Ranma doors, Chef Takahiro Sato – formerly of Sushi Hashida – leads the kitchen in serving four great-value Omakase options (starting from $55+ for five courses) and a daily rotating selection of a la carte dishes. All Omakase include an appetizer, sushi, and dish of the day from the hot kitchen; the seven-course options (from $68+) include a sashimi course too. Drinks come in the form of a well-curated selection of sake, blended whiskies from Japan, and a decent range of Scottish single malts.
Jimoto Dining is located at 325 Joo Chiat Road, Singapore 427582, p.+65 6223 3397. Opens Tues-Sun 6pm – 11pm and Sunday 6pm – 10pm. Closed Monday.
Homeground Grill & Bar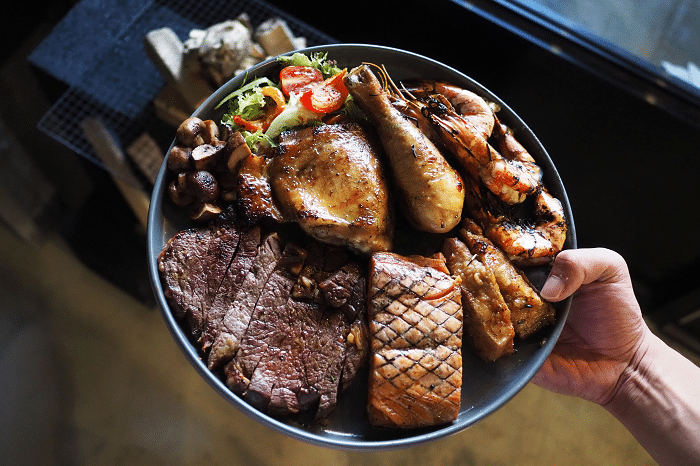 Nestled in the heartlands of Boon Keng, Homeground Grill & Bar is dreamt up by local talents Chef-Owner Nellie Tan and Restaurant Manager-Owner Chrystal Yeong, who wanted it to be a throwback to old school bars serving up home-made comforts in boozy marinades.  Dig into heartening, simple comfort food like the Charcoal Grilled Whisky Ribeye or, for a little bit of everything, the Homeground Mixed Platter to share, with buttery tiger prawns, caramelised Norwegian salmon and roasted potatoes.

Homeground Grill & Bar is located at 1088 Serangoon Road, Singapore 328188, p.+65 8774 9278. Opens Tues-Fri 6pm — 12am, Sat-Sun 1pm — 12am.
Solo Ristorante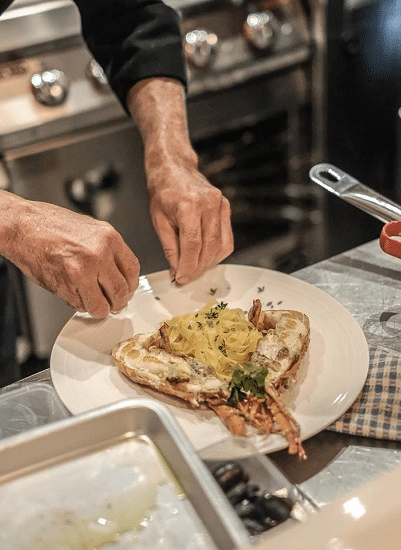 Since it's opening on Amoy Street, we've already had a taste of the intimate and casual experience that Solo has to offer (read the full review here).
ChopeDeals: Save 10% at Solo Ristorante
Dive into faultless Italian classics for an antipasto with a gentle Burrata ( $28++), or a more hearty start with Polipo E Caponata Bianca ($28++). With an impressive wine list on top of delicious mains like  Orecchiette All'anatra ($30++) and Agnello Al Pistacchio ($40++), don't forget to leave some room for dessert.
Our experts advise: pair the Amarone Della Valpolicella Classico 2015 with the Apple Pie.

Solo Ristorante is located at 45 Amoy St, Singapore 069871, p. +65 6260 0762. Open Mon-Sun 11.45pm – 2pm, 6pm – 10pm.
Min Jiang at Dempsey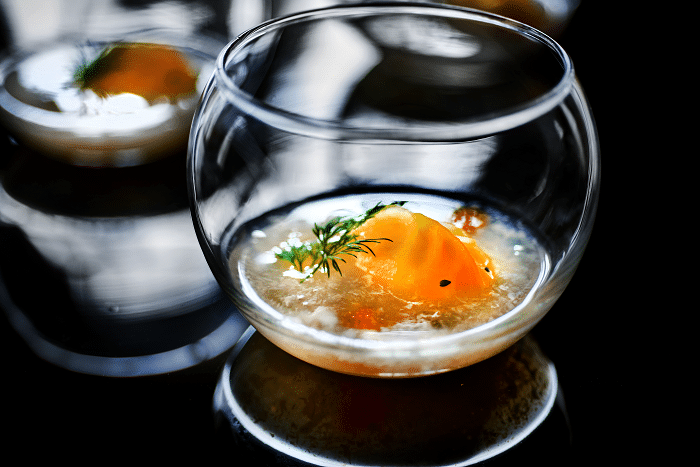 One of the best restaurants in western Singapore has gone central. With Min Jiang One-North relocating to larger premises at Dempsey Hill, the restaurant is in a season of growth – diners can expect a new menu amidst an interior of contemporary chinoiserie. Expect intricate Cantonese and Sichuan cuisines served by Master Chef Goh Chee Kong and his team, such as the Steamed Blue Pea Truffle Vegetable Dumpling and The Heritage Treasures Platter which include Crisp-Fried Teochew-Style Shrimp Roll, Braised Pork in Wuxi-Style, and Deep-Fried Crabmeat with Chicken Liver and Salted Egg Yolk.
Min Jiang at Dempsey is located at 7A &, 7B Dempsey Road, Singapore 249684, p.+65 6774 0122. Opens Mon-Sun from 11.30am – 2.30pm and 6.30pm – 10.30pm.
Native Kitchen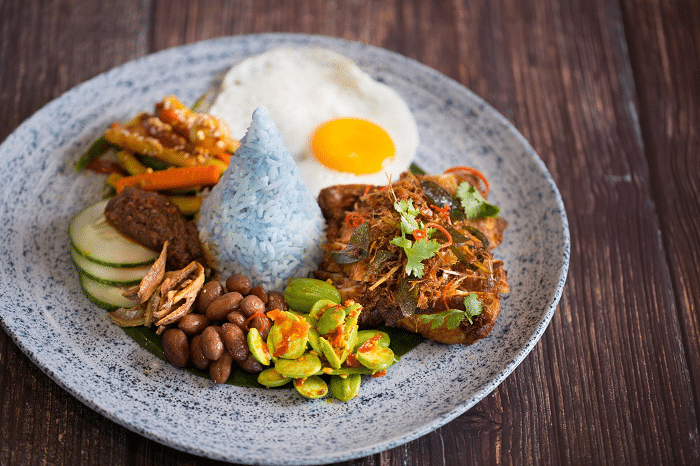 Sentosa's latest restaurant is an all-day dining concept within the new Village Hotel. Dishing out wholesome tropical cuisine inspired by Asian and Polynesian island culture and cuisine. Signature dishes include the mouthwatering Watermelon & Feta Salad ($14++) and refreshing Island Ceviche ($18++) with barramundi, cucumbers and carrots marinated in lime juice, coconut milk and ginger. Fill up on mains like the Big Kahuna Burger ($28++) and Balinese-styled duck in Bebek Goreng ($25++).

Native Kitchen is located at 10 Artillery Avenue, #02-02 (Lobby Level), Sentosa Island, Village Hotel at Sentosa, Singapore 099951, p.+65 6722 0818. Opens Mon-Sun, 6.30am – 10.30am (Buffet Breakfast) and 12pm – 10pm (A La Carte).
Soufflé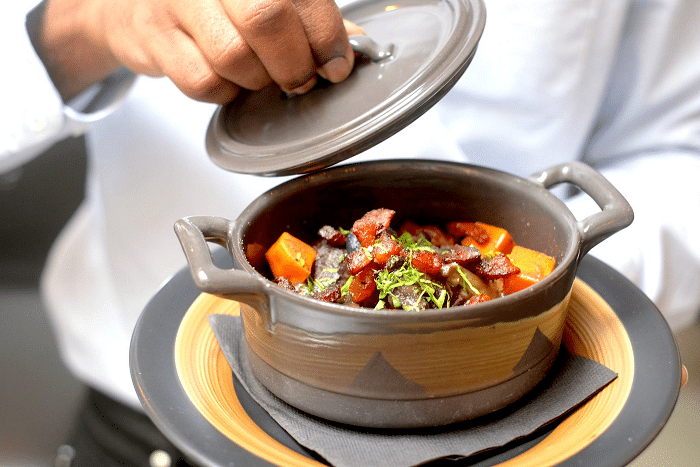 It may be the talk of the town, but Parisian-style bistro 'Soufflé' isn't just full of hot air. Tucked away on Duxton Hill, the eatery serves up more than a dozen varieties of the French classic in savoury and sweet options. The purists can go traditional with the Comté Cheese Soufflé ($22++) and the Roquefort Soufflé ($24++), but their Lobster Soufflé ($28++) looks really good. Not to mention that the Laksa Soufflé ($26++) manages to capture the aroma and essence of one of Singapore's most popular local dishes. Non-soufflé plates include Boeuf Bourguignon ($28++) and Parmentier de Canard ($24++), and dessert is set to stun with a yummy Speculoos Soufflé ($15/$22++).

Soufflé is located at 5 Duxton Hill, Singapore 089591, p.+65 6690 7562. Opens Mon-Sat from 12pm – 3pm and 6pm – 10.30pm and Sundays from 11am – 10pm.
Cheeky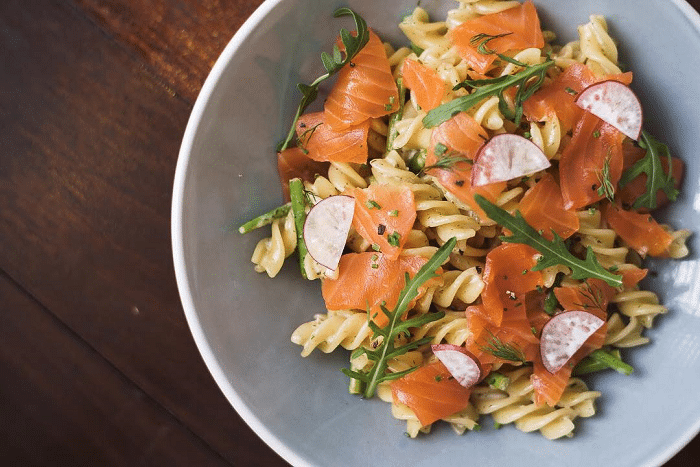 Cheeky at Neil Road gives you all the smoked salmon and gentrified toast of your brunch dreams, on top of Cheeky Burgers, Avocado Toast, and a slew of caffeinated drinks. If you're taking a step back from health forward meals, go for their Fried Lotus Chips and Fried Pickles with Sambal Aioli. Best part? The folks at Smith Street Taps are borrowing Cheeky for their HQ until Chinatown Complex reopens in June, so you even get beer come sundown.
Cheeky is located at 4 Neil Road, Singapore 088839, e. info@cheekyallday.com. Opens Tues-Fri 10.30am – 6.30pm and Sat-Sun 9.30am – 6.30pm.
New Bars in Singapore
B Bar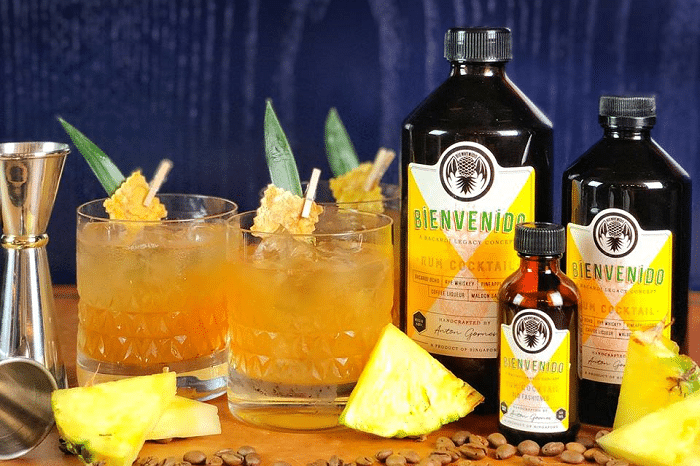 If you haven't been to habitat by honestbee, you really should, especially with the opening of B Bar. It's a secret hideout within the complex where Bar Manager Anton Gornev served up new age classic cocktails inspired by gastronomy and culinary techniques – not surprising with the produce heaven outside, which is exactly where the drink ingredients are sourced straight. Not sure where to start? Try Gornev's signature cocktail from his time as a finalist in the 2018 Barcardi Legacy, Bienvenido.
b bar is located in habitat by honestbee, 34 Boon Leat Terrace, Singapore 119866. Opens Sun-Thu 10am – 10pm and Fri-Sat 10am – 12am.