Review: Bali Diamond Villas – Escape to Keramas Beach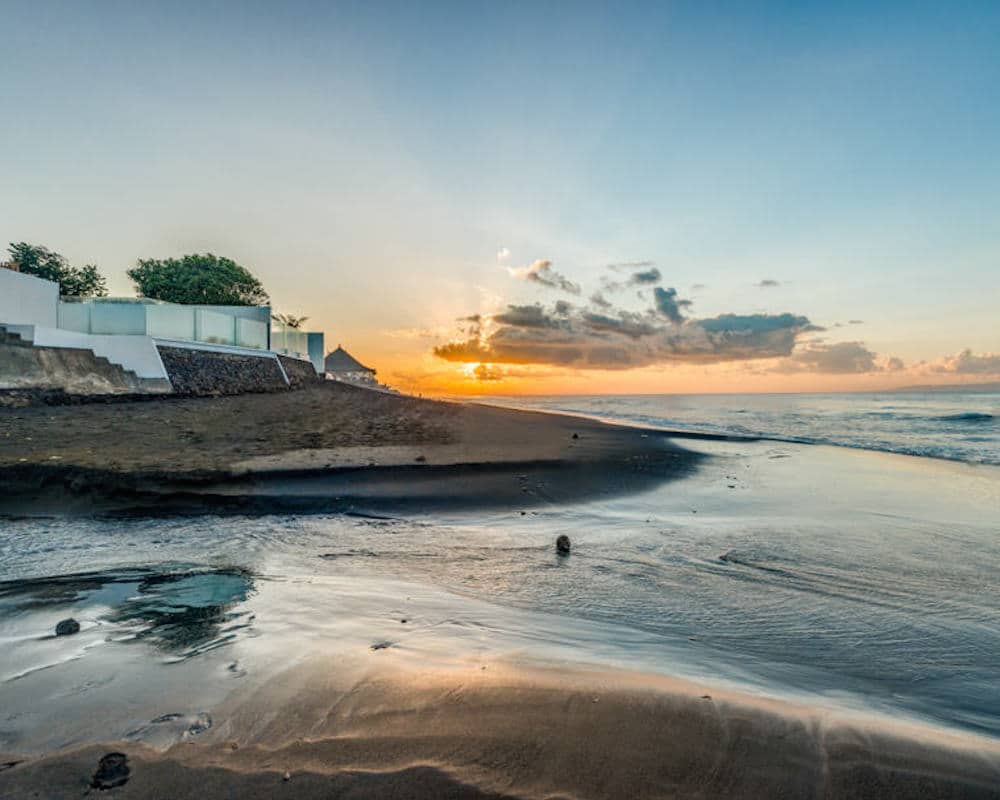 PUBLISHED October 5th, 2016 07:00 am | UPDATED May 18th, 2020 05:36 pm
Bali might be an island paradise, but sometimes, even the hustle and bustle of Kuta and Seminyak can get a little too much for us since the whole idea was to get away from it all. Recently, we discovered a diamond in the rough – pun totally intended – in Bali Diamond Villas on the east coast of Bali in quiet Keramas.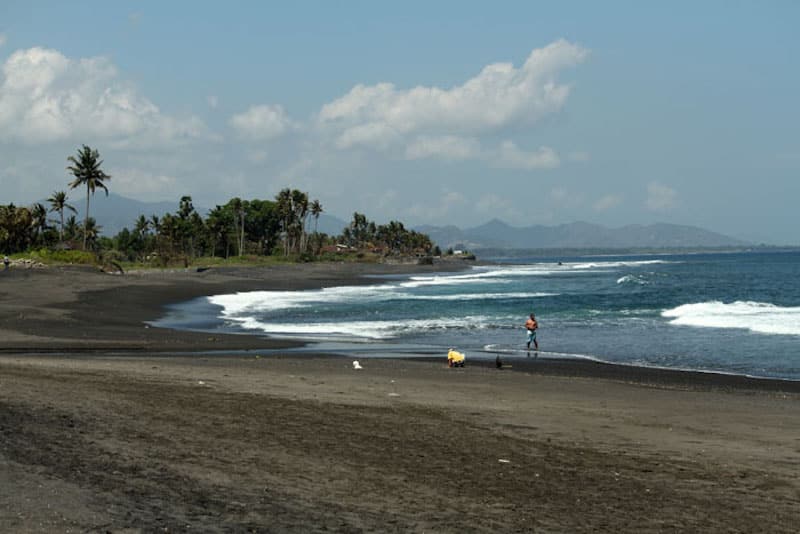 Situated about an hour fron Ngurah Rai International Airport and 30 minutes from Sanur and Ubud, Bali Diamond Villas is a collection of one to five bedroom 2-storey modern villas fronting the beautiful, black sandy Keramas Beach. While the beach is off the tourist-beaten track, it's popular with avid amateur and professional surfers due to its big waves, and even playing host to major surfing competitions.
While we were booked into the One-Bedroom Beachfront Villa for two nights, we were ushered into a two-bedroom property with the second bedroom locked so we only had access to the master bedroom. Rather unorthodox, but we're not complaining about the extra space. Not to say that the smallest villas aren't spacious, since they average about 340 square metres (3659 square feet).
The first things that caught our eye when we walked through the doorway of the villa were the private lap pool and the well-manicured lawn and Balinese garden surrounding it. We spent most of our daylight hours here, especially since all the villas have private gate access to the beach. Indoors on the ground floor is also where you'll find the living room, dining room, and equipped kitchen. Daily breakfast – Indonesian or American – is included in the room rate and while the restaurant on-site is decent, our go-to for food during the two days was the nearby Warung Legong. Absolutely delicious home-cooked Balinese food – plus, they deliver.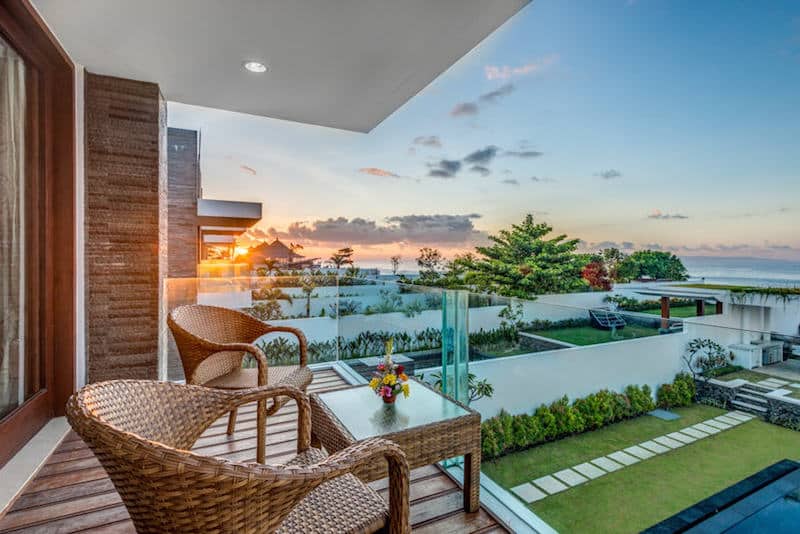 Again, the master bedroom is spacious with a large bathroom and a balcony perfect for watching sunsets. The bed linen and towels are not the best of quality but are more than satisfactory. We were really happy with the free wifi as there was a router in the master bedroom as well as one downstairs in the living room, so no issues with streaming music, movies, and working online.
There is room for improvement though. The villas – at least the one we stayed in – could use with a little updating of the interiors and furnishings to bump up the luxury-chic factor. But if your idea of a perfect holiday is falling asleep to waves breaking on the shore, waking up to a gorgeous view, and spending the days by your private pool, Bali Diamond Villas is perfect, and then some.
Bali Diamond Villas is located at Jl. Pantai Keramas, Keramas, Kec. Gianyar, Kabupaten Gianyar, Bali 80550, Indonesia, p. +62 361 942732. Rates start from US$253 per night for the One-Bedroom Beachfront Villa on The Luxe Nomad.