City Nomads' Comprehensive 3-Day Itinerary to Hoi An, Vietnam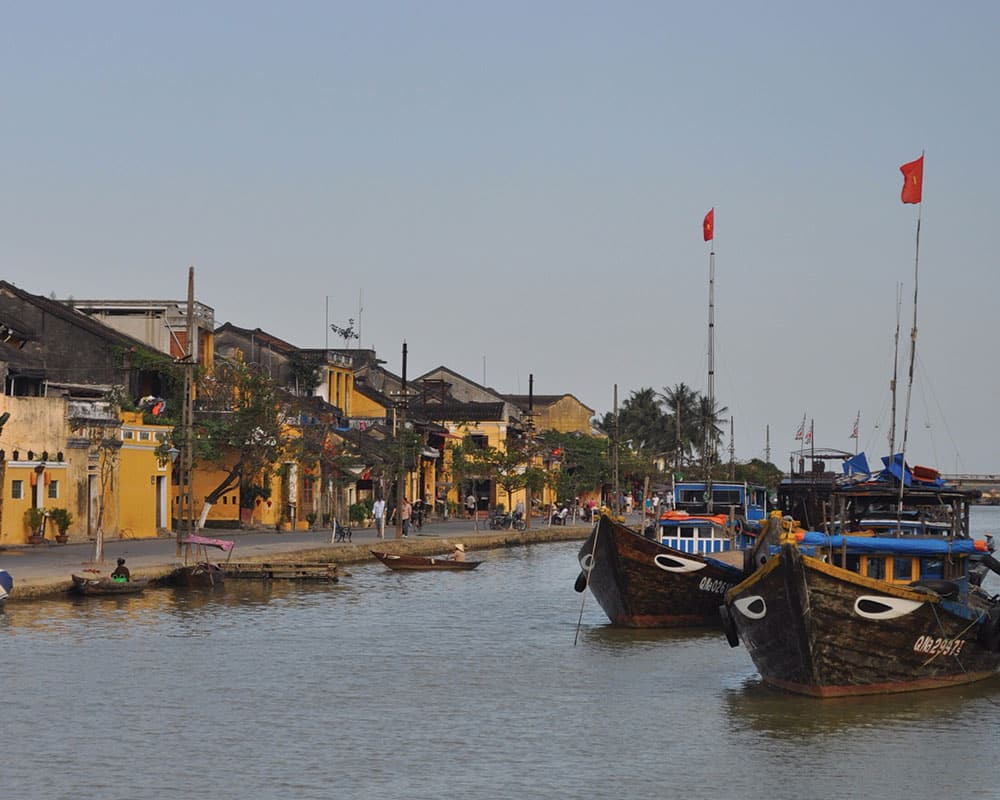 PUBLISHED August 28th, 2017 07:00 am | UPDATED September 1st, 2017 10:14 am
There are few travellers who won't be charmed by Hoi An's allure, from the impeccably preserved buildings and bevy of cultural and historical landmarks to the spellbinding nature and unique local street eats. Located just a 45-minute ride from Vietnam's Da Nang International Airport, the picture-perfect city of Hoi An is a popular Southeast Asian destination for quick day trips and idyllic weekend getaways. This is our round-up of the experiences that have left us captivated.
Soak up the local culture
Kickstart your Hoi An sojourn with a stroll through the picturesque Hoi An Ancient Town. Its streets are lined with temples, old houses, assembly halls and museums. Beautiful and detailed, the well-preserved buildings add to the atmospheric charm of the town!
It's best to start your day early, as most buildings close by 5pm or 5.30pm in the evening. Plus, sections of the old houses are usually closed off during lunch hours. The Old House of Tan Ky is a traveller's favourite, thanks to its intricate carvings, its combination of Chinese and Japanese architectural elements, and old Chinese poems carved on mother of pearl. There's also the 200-year-old Phung Hung Old House -Constructed out of 80 columns, the building boasts a spacious entrance hall adorned with eye-catching lanterns, wall hanging and embroidery.
Just steps away is the Japanese Bridge. Built in the 1950s by the Japanese, its exquisite architectural details has made the bridge an iconic site in the Old Town. While it typically gets fairly crowded after the early morning, it's worth stopping by during the evening when beautiful lanterns illuminate the venue.
With an exterior constructed from pink bricks and green tiles, Quan Cong Temple is awash in colours and isn't a building that's easy to miss. Built in 1653, the temple has been reconstructed several times, but remains wonderfully preserved!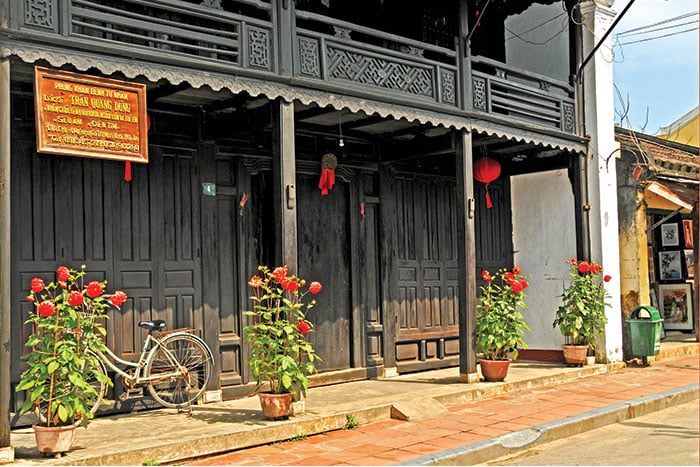 Round out your evening with a performance at Hoi An Traditional Art Performance House. Held every evening from 5pm to 6pm, the performance comes complete with colourful costumes and dramatic facial expressions, and is a great way to get a glimpse into the traditional music, dances, and culture of the locals.
Beyond the Old Town, you'll find other notable cultural sites. One of these is Chuc Thanh Pagoda, the oldest temple in Hoi An – its peaceful grounds allow for a pleasant stroll, and within the temple are antique ornaments believed to be at least a two hundred years old. Nearby is the Phuoc Lam Pagoda; while there's much to see in this elaborate temple, you'll require a well-informed guide to get an in-depth understanding of the site.
Unravel Vietnam's long-standing history
Vinahouse Space, the country's largest architecture museum is a must-visit. Even travellers who aren't that interested in architecture or design will find plenty to discover about the history and culture of the Vietnamese. The museum's immaculately landscaped grounds contain numerous houses dating back to the 18th century, and a craft centre (where you can try your hand at wood carving or preparing traditional dishes), as well as restaurant serving the local cuisine.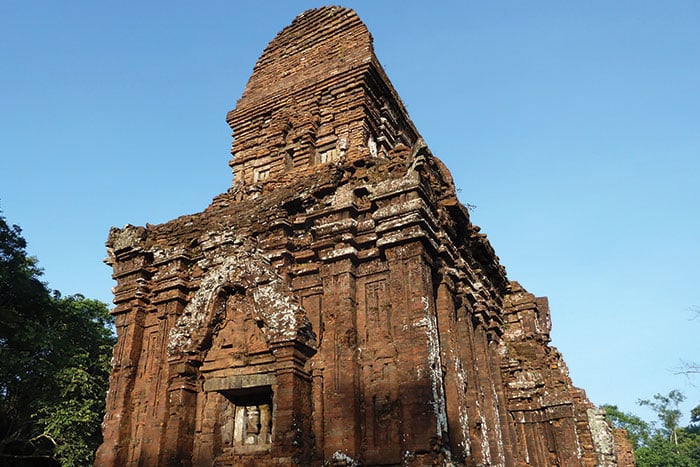 Set amidst a backdrop of towering mountains and lush greenery, the sprawling grounds of My Son Sanctuary is a feast for the eyes. Dedicated to Lord Shiva, the temple complex was built between the 4th and 14th century by the kings of Champa. While the ruins may appear to be randomly peppered throughout the forest grounds, its construction and positioning are not without meaning, and were determined through carrying out holy rituals.
This is a site best explored with a guide – but if you're one who prefers exploring on your own, stop by the on-site museum to gain an understanding of the religious symbols and myths contained within the intricate design elements before you wander off.
Immerse in the Hoi An's best natural attractions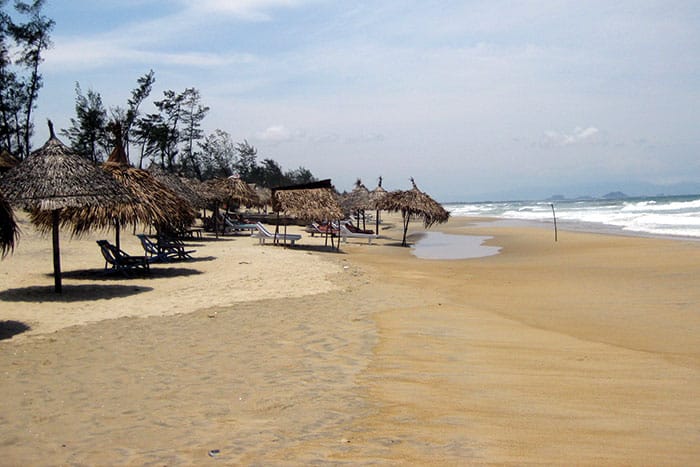 Love the feeling of sand under your feet? An Bang Beach is the to-go spot for a day of R&R under the sun. It boasts velvety soft sand and sparkling waters, remains relatively free of development, offers watersports activities, and features a good selection of seafront restaurants and bars! For a different kind of tropical scenery, hop onto a basket boat for a tour through the lush mangroves of Bay Mau coconut forest.
Experience a diversity of flavours in a well-curated food tour
Savoury, sweet, hot, tangy and herby – the myriad flavours and aromas present in a single dish give Vietnamese cuisine a distinctive quality. While you could easily go about sampling the street fare, participating in a food tour offers a lot more insightful experience into the local culture and cuisine, and helps uncover hidden gems you wouldn't know about otherwise.
There's The Original Taste of Hoi An, where Australian guide Neville Dean takes you on a walking tour to the outdoor markets and his favourite foodie hangouts in town. Or join in a food crawl with Phuoc as he weaves in and out of winding alleyways to bring you the best of Hoi An's street eats.
Shop for souvenirs: handmade crafts and goods
Mention shopping in Vietnam, and the first item that comes to mind is the velvety silk fabric that the country is renowned for. While plentiful silk shops are scattered all around town, Minh Khang Silk and A Dong Silk are establishments that come with recommendations. Pro-tip: skip over the outdated designs featured in the store catalogs. The local tailors offer excellent craftsmanship, so it's best to come prepared with detailed sketches and images of clothing or shoes you'd like to recreate.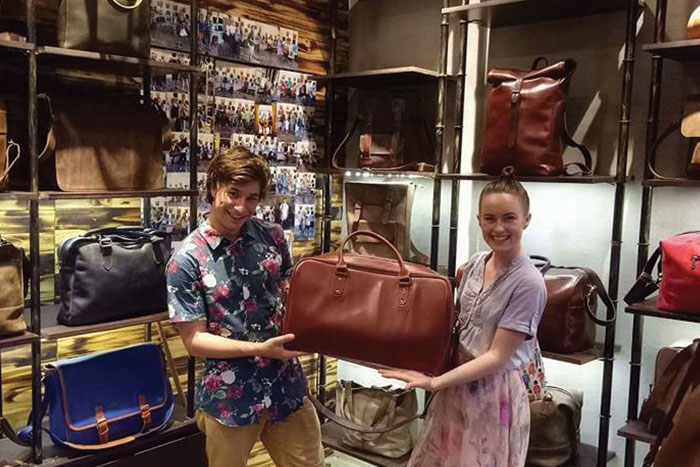 Friendly Leather Bags is a great option for travellers looking to purchase handmade leather accessories. The quality of the materials used is top-notch, and every detail of the bag – from the strap, to buckles and lining – can be customised. For souvenir shopping, steer away from the ubiquitous shops in the tourist hotspots to Villagecraft Planet, where you'll find clothing and accessories featuring designs crafted by local ethnic minority groups.
Top Image: Hoi An Ancient Town, Photo courtesy of David McKelvey