10 Things to Do in Bali This Month: January 2019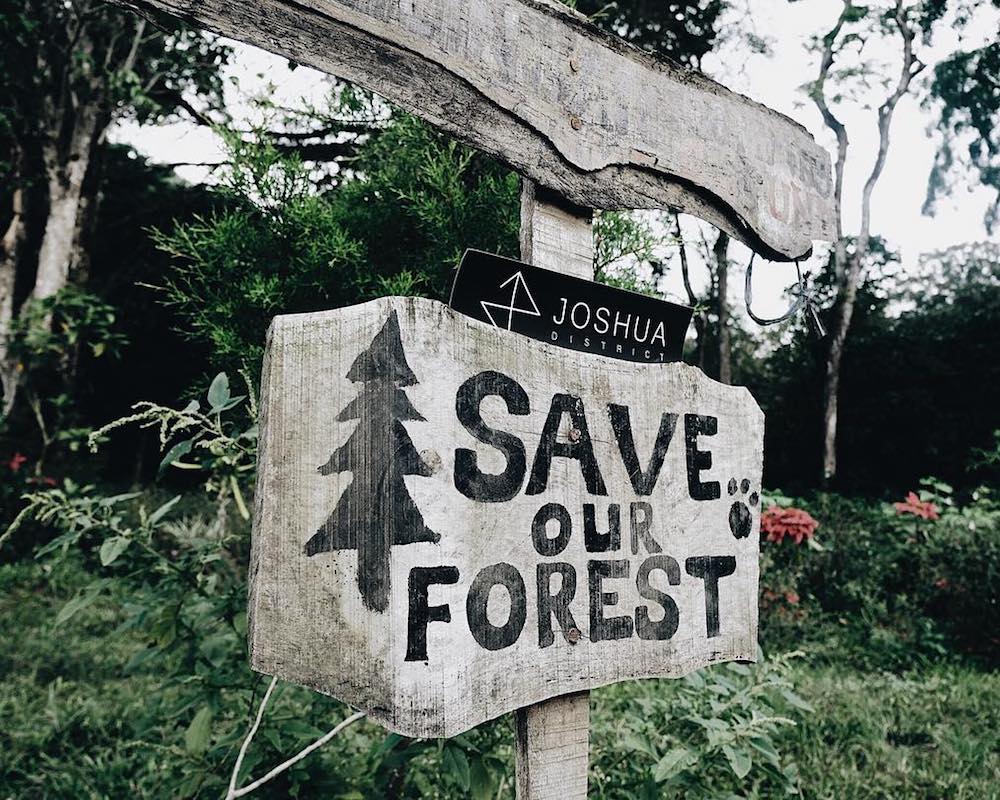 PUBLISHED January 1st, 2019 03:21 am | UPDATED May 18th, 2020 05:35 pm
The first days of 2019 in Bali is filled with incredible parties – plenty of them by the beach with spectacular views – featuring DJs and producers like Amelie Lens, Krystal Klear, Duke Dumont, and Chromeo. Those with a taste for creative good vibes can look forward to a new festival at Joshua District while folks looking for a laugh can look to Australian stand-up comedian Jeff Jeffries jetting in for one night.
First Sunset Party 2019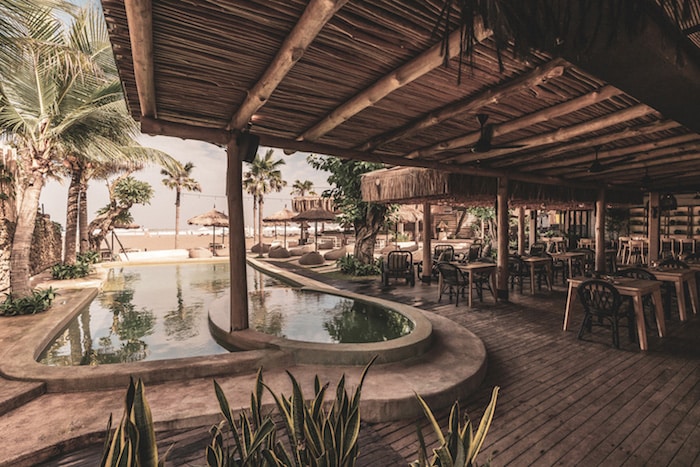 Don't let the New Year's festivities end just yet! Wind down at Mano Beach House's first sunset party of 2019 with delicious cocktails over groovy live DJ sets with chill tunes from Joey Fitzgerald, Archie and Nvmbah by the ocean. Come early for your first Bloody Mary on the house between 3pm to 4pm.
When: Tuesday, 1 January 2019, 1pm – 11pm
Where: Mano Beach House, Seminyak
Entry: Free, see here for more information.
Saturdays Love on The Rocks #41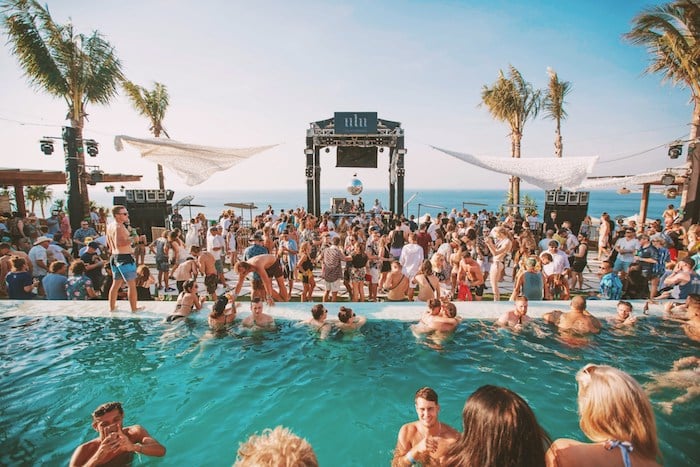 Here comes Saturdays Love on The Rocks, Ulu Cliffhouse's highly anticipated weekly day-to-night parties. The first edition features a stellar lineup of international and local talents including German raised DJ and producer SIRS, who's highly recognized for his house remixes (have you heard his recent release featuring Cinnamon Denise?) and DJ Carlo Davids, known for  his growing appearances at Bali's hottest clubs such as Jenja, Electric, Da Maria and La Laguna. Enjoy two for one cocktails between 7pm and 10pm.

When: Saturday, 5 January 2019, 11am till late
Where: Ulu Cliffhouse, Uluwatu
Entry: Free
Jenja Nightshade x Amelie Lens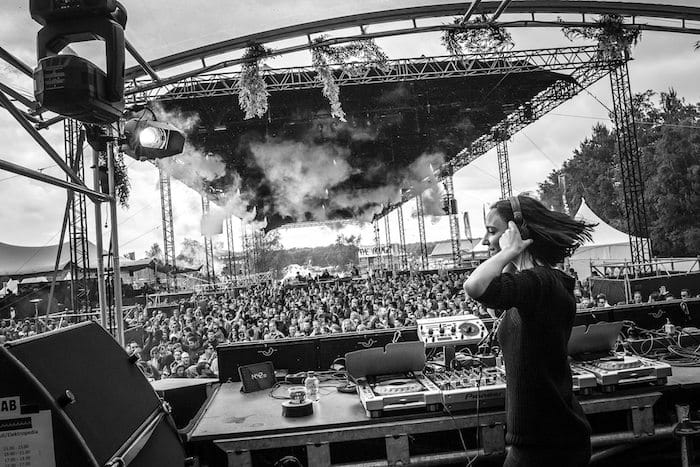 With her debut release on Italian imprint Lyase rocketing her to the top, Belgium's rising DJ and producer Amelie Lens is going to be taking over Jenja's basement dancefloor for a night of contemporary sounds inspired by acid and tribal house. The former model's touring schedule has taken her to perform in the hottest venues around the world including Awakenings, Circo Loco, and DC-10.
When: Saturday, 5 January 2019, 10pm till late
Where: Jenja Bali, Kuta
Entry: From Rp. 200k, available here.
SiluetBali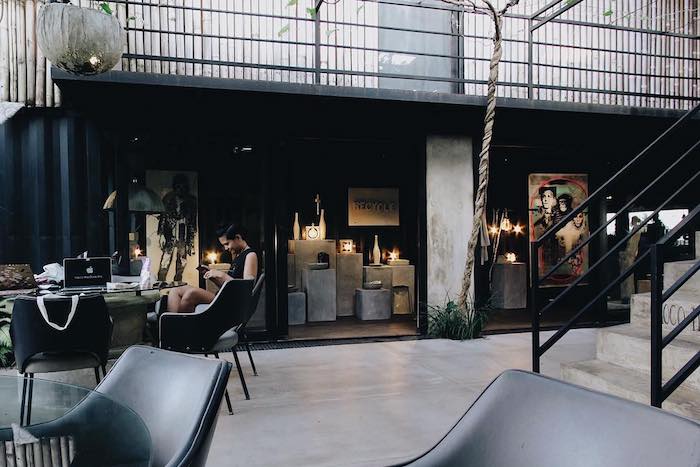 If you haven't been to Joshua District, here's a solid reason for you to experience the creative hub in Tabanan (boasting the motto 'Recycle or die!') with the launch of their first festival.  SiluetBali features one-of-a-kind visual and sound experience; expect a lineup of local and international house musicians such as Bas Ibellini, Latex and Bill Patrick, as well as artists creating artistic expressions though minimalist geometric visuals.
When: Friday, 11 January 2019, 3pm-6am
Where: Joshua District, Tabanan
Entry: Rp. 320k, available here.
Krystal Klear in Bali
Who wouldn't be down for a party at one of the hottest Bali beachfronts with one of the freshest faces in music? Irish-born DJ and produce Dec Lennon, also known as Krystal Klear, will be bringing his New Order'esque sound to Potato Head Bali. Striving for authenticity, his productions marry 80s synth pop, Italo style, with freestyle and early electro. His new release 'Neutron Dance' was also chosen as one of Mixmag's best of 2018.
When: Saturday, 5 January 2019, 7pm till late
Where: Potato Head Beach Club, Seminyak
Entry: Rp. 200k, see here for more information.
Patrice Bäumel at Woobar

This January, W Bali's Late Night Session plays host to Amsterdam-based DJ and producer Patrice Bäumel. He'll be taking Woobar's basement dancefloor for a spin through his dance/electronic tunes with an infectious energy and a sense of adventure that satisfy the mind as well as the body. Calling it 'techno music for grown-ups', expect hits like 'Surge', 'Glutes' and 'Roar' and his remix of Cubicolour's 'Deep End Thrills'.
When: Thursday, 17 January 2019, 11pm – 3am
Where: Woobar, Seminyak
Entry: Free, see here for more information.
Wim Hof Fundamentals Workshop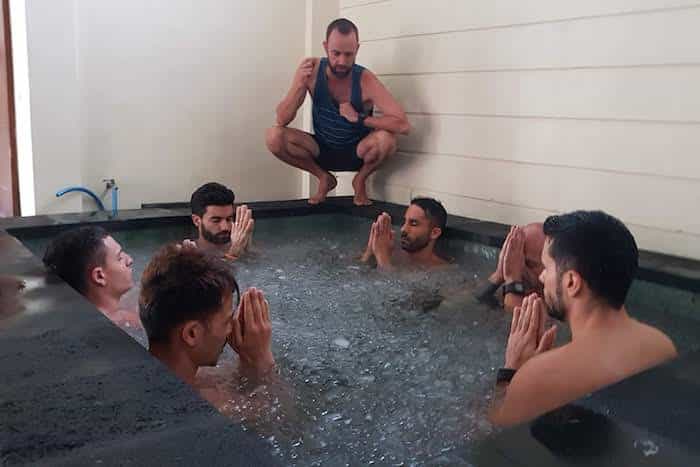 Did you know that it's possible to consciously control our own immune system via three pillars – breath work, cold exposure, and mindset? These methods are pioneered by Dutch daredevil Wim Hof, also known as 'The Iceman' who holds 26 world records,  and the Wim Hof Fundamentals workshop will be led by one of Wim Hof's first international trainers Richard Ayling, who used the method to overcome his autoimmune disease. Learn how to access deep meditative states and experience mental calm & clarity anytime, anywhere.
When: Saturday, 19 January 2019, 1pm-6pm
Where: Nirvana Strength, Canggu
Entry: Rp. 1 million, prepayment required to secure spot. See here for more information.
Swim into Saturdays with Duke Dumont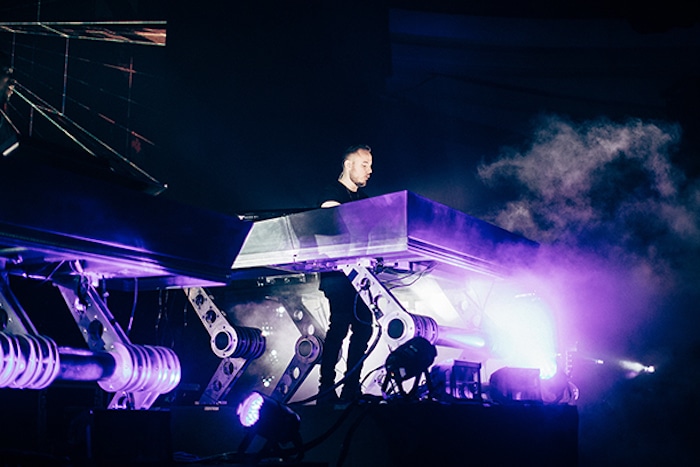 Bounce into the new year with a special edition of OMNIA's flagship pool party, starring British DJ, songwriter and record producer Duke Dumont. The deep house and techno musician is best known for his Grammy-nominated global hits such as "Need U", "I Got U" and "Ocean Drive", undoubtedly hinting out the perfect soundtracks for a day party overlooking the cliff of Uluwatu beach.
When: Saturday, 5 January 2019, 11am – 11pm
Where: OMNIA, Uluwatu
Entry: Rp. 350k, available here.
Stand-up Comedian Jim Jefferies in Bali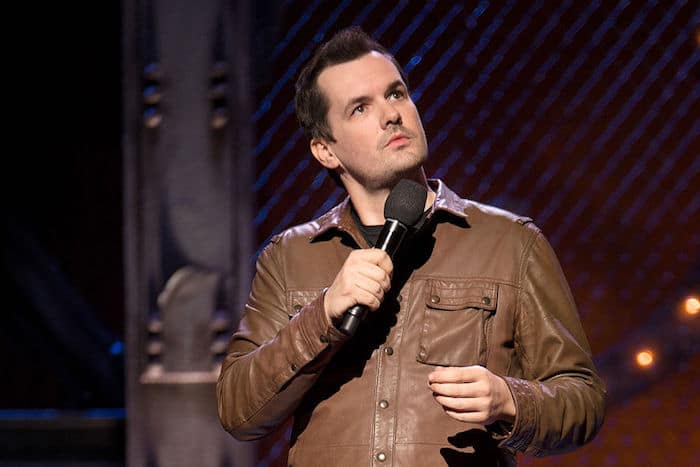 Never afraid to court controversy, Australian standup comedian Jim Jefferies will be taking his controversial and belief-challenging humorous stage act to The Trans Resort Bali with multi-city The Night Talker Tour. Jefferies' major debuts includes a comedy special Freedumb, which premiered on Netflix on 1 July, as well as HBO special I Swear To God and Alcoholcaust.
When:  Saturday, 26 January 2019, 8pm
Where: The Trans Resort Bali, Sunset Road
Entry: From Rp. 1, 092, 500, available here.
Chromeo at Mrs Sippy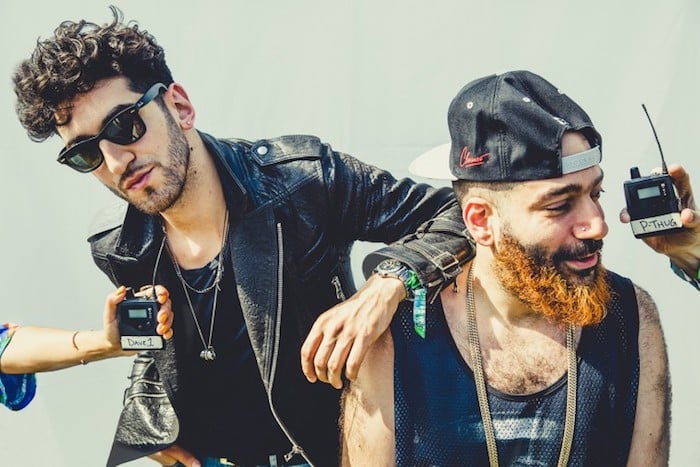 Marking the release of the Funklordz' 5thstudio LP Head Over Heels, electrofunk duo Chromeo will be hitting Mrs Sippy for a rad DJ set party by the pool with their elevating melodic beats. Expect Pee and Dave's crowd-lifting tunes including singles such as 'Juice' and remixes including collaborations with legends in the likes of Pino Palladino and Jess Johnson.
When: Sunday, 27 January 2019, 10am-11pm
Where: Mrs Sippy, Seminyak
Entry: Rp. 250k, see here for more information.
Top image: Joshua District