Eye Candy: We Talk Drag With Tiara Sorrel From House of Miss Joaquim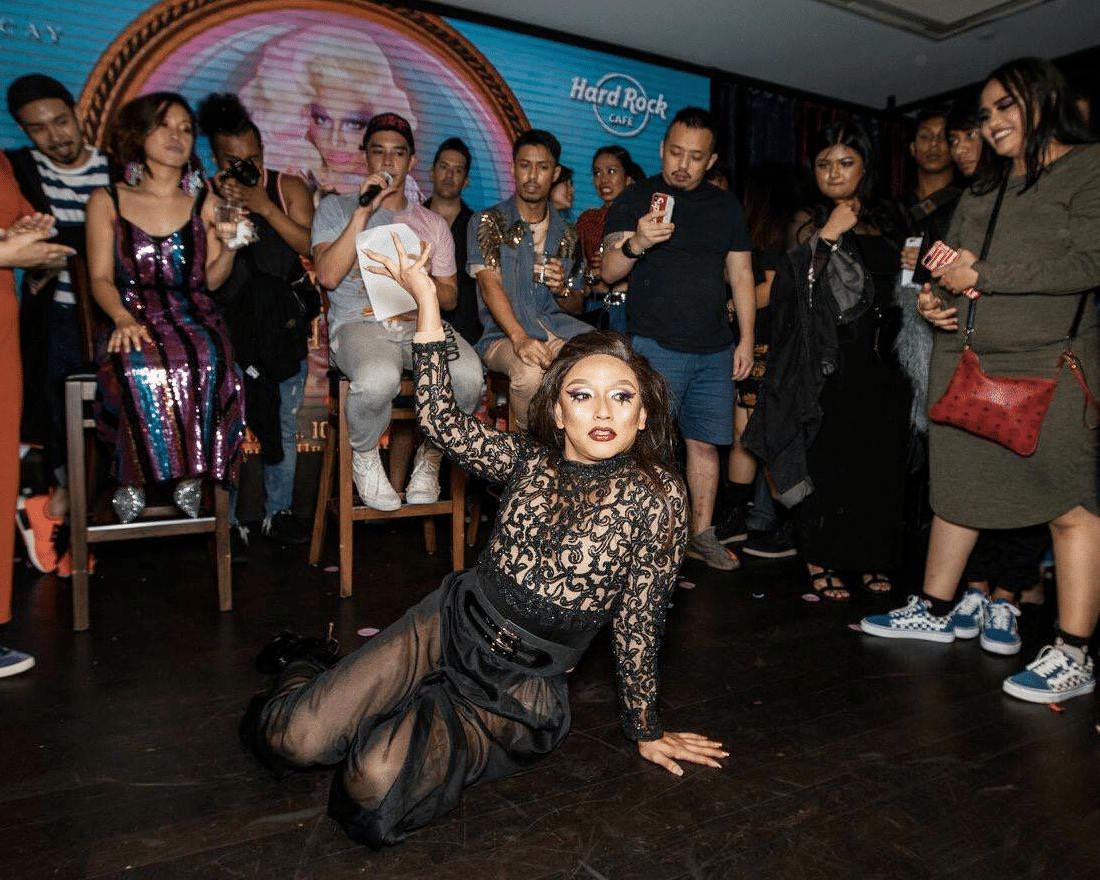 PUBLISHED July 13th, 2018 05:00 am
Pride Month might be over but Pink Dot, Singapore's popular LGBTQ-affirming event, is not. In anticipation of the movement's milestone 10th edition next week, who better to feature in our latest edition of Eye Candy than Tiara Sorrel? The dancing queen and daughter of Vanda Miss Joaquim from House of Miss Joaquim might present a fierce persona on stage, but on the ground, she's the total opposite. Subtle and reserved (for now, at least), Tiara talks to us about about getting to know other queens in the local community, RuPaul's Drag Race, and her tips for, you know, looking fabulous!
Hi Tiara! Why choose that name?
Tiara basically came from my obsession with princesses, tiaras, and all that pink stuff. Sorrel with the reference of "So-Real" because I like to keep it real. Sorrel is also an arrow shaped leaf. It's very acidic and is used commonly in salads – I can be pretty calm but if you really come for me with an agenda, there'll be no turning point for you! Regret is the word you wanna look for.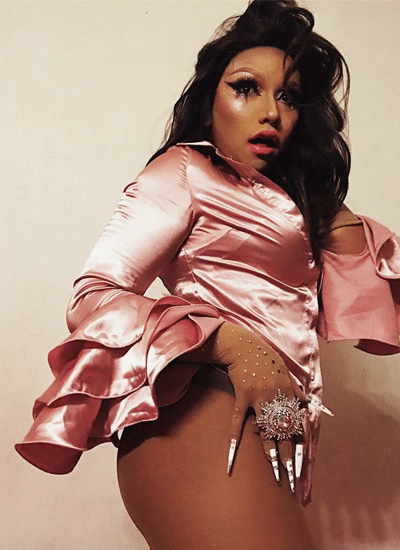 Tell us, what's the local drag community like?
The community is pretty small. With current existing houses like Haus of Gemini and Haus of Stars, at the end of the day we are not trying to compete on whose house or whose drag is better. There's always love with one another.
What makes a drag queen, and why is it such a powerful tool for self-expression?
Aside from being an entertainer, I think that it's being that voice for our community and the people who look up to you. It's more than just putting on heavy make up and big hair and looking like a lady. It's self expression that allows you to be your authentic self while giving back to the LGBTQ community. Be that voice for those who don't have the courage to speak out. It's such a powerful tool for self expression because we get to be who they aspire to be. At the end of the day, you learn to care about the people who care for you.
Do you watch RuPaul's Drag Race? You must have.
YES! To be really honest RuPaul is the reason why I started drag. When I first watched the show, I thought it's all about the fabulous clothes and hair and how pretty you have to look, and kicks and flips and dips. There is a lot more to that than just being an amazing performer.
Do you remember when you first started? Tell us about your beginnings in drag.
I started doing drag " professionally" when I joined Drag It Out 1.0, organised by Taboo and AFA. I had to grab that opportunity to get the exposure I need to be in the drag scene here. Before that, most of the time, I watched make-up tutorials on YouTube to get inspiration for my face.
What can people expect when they come to see you?
Expect kicks and flips and dips and splits and twirls, and the list goes on. For the RuPaul fans out there, look up, Aja! Similar, but not the same. Tiara will come in with a twist of her own flavour.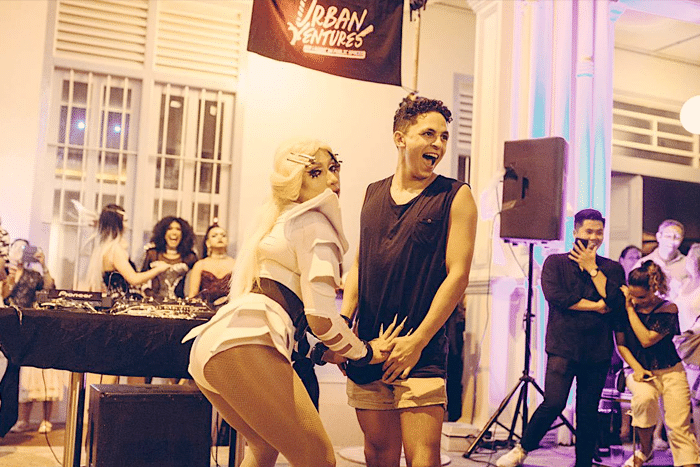 Any famous personalities you admire?
Christina Aguilera! I love her! X-tina, to me is one of the pop artists that I really looked up to back then before Lady Gaga. Speaking of which, Lady Gaga is also one of the celebs I really admire because of the things she does for the LGBTQ community. Her music and her art really inspires me.
Do you have a beauty tip to share?
Rhinestones and glitters. It adds that extra touch that you think you don't need. They're always so magical!
Pink Dot is coming up – will you be attending?
Yes, House of Miss Joaquim will be performing alongside Limited Edition and Hirzi! Truthfully, Pink Dot has been going on for a decade, and this is my first year actually attending the event and performing! I'm really looking forward to it!
Support Tiara on her Facebook page or as part of House of Miss Joaquim.