Cafes Worth Your Time Visiting in Bangkok, Thailand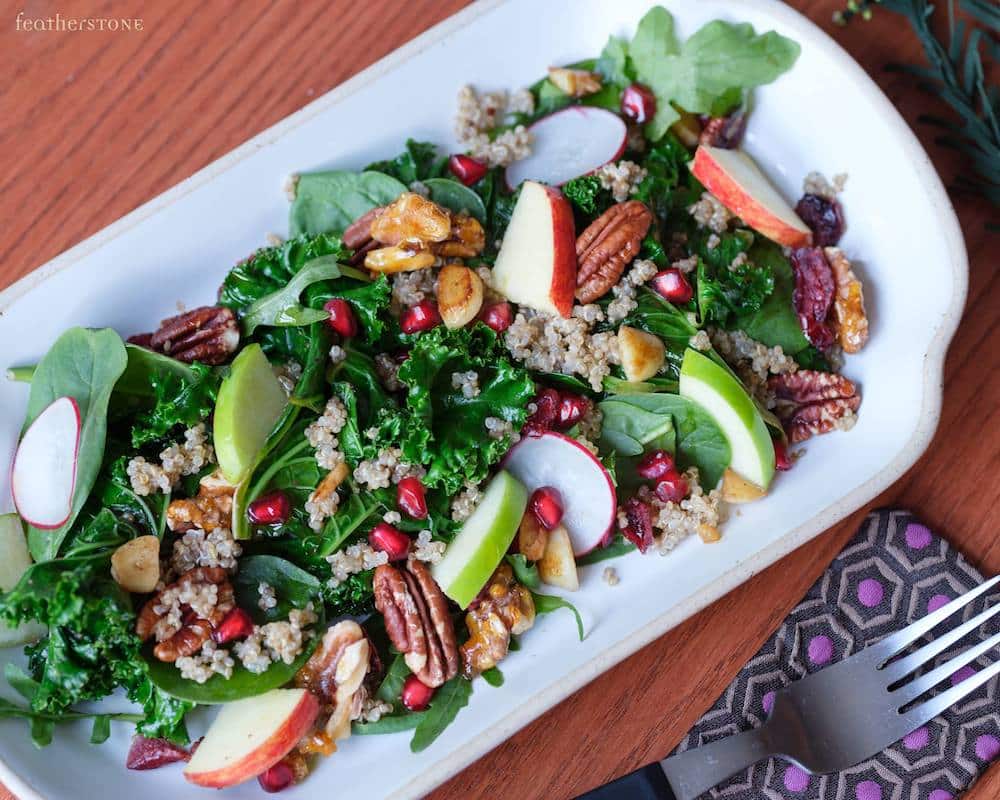 PUBLISHED July 12th, 2018 06:30 am | UPDATED May 18th, 2020 06:43 pm
From bottomless brunches to specialty coffee shops, Bangkok's wide-ranging cafe scene has something for everyone. New venues may be popping up alongside longstanding establishments all across the city, but we're narrowing down on our favourite cafes in downtown Bangkok – where you're most likely to be out and about, and hankering for a caffeine fix.
Beeston Cafe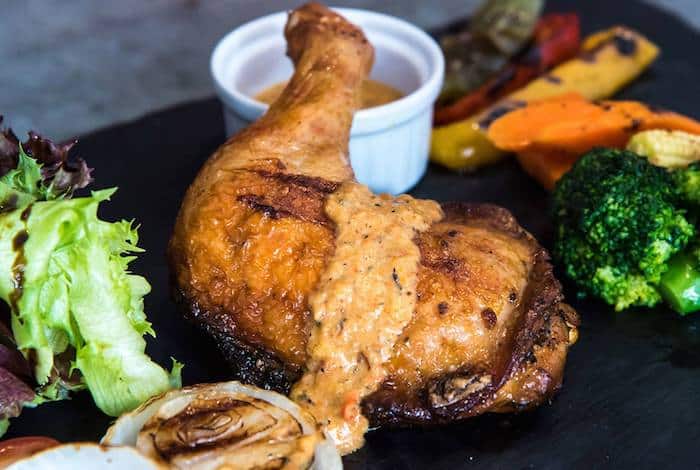 A hidden gem in Ekkamai, Beeston Cafe thankfully doesn't get as busy as the more popular cafes along the thriving tourist streets of central Bangkok. The space feels cosy and inviting, and there's free Wi-Fi and power sockets too – so it's a great spot to unwind for a couple of hours in between sightseeing. Service can be a tad slow, but the flavourful dishes make up for the wait. Try the signature Spiced Piri Piri Quarter Chicken, where chunks of crispy fried chicken are given a spicy kick with dried Thai chili.
BTS: Ekamai
Beeston Cafe is located at 2 Sukhumvit Road, Sukhumvit 63, Bangkok, p. +66 97 037 2398. Open 10am – 9pm daily.
Featherstone Bistro Cafe & Lifestyle Shop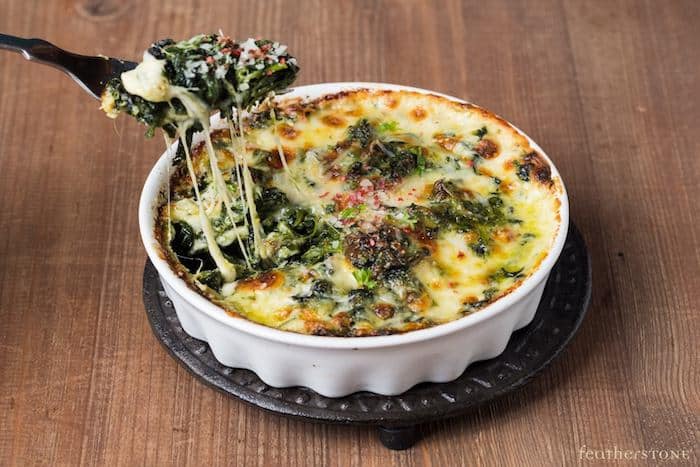 Just about everything at Featherstone Bistro Cafe & Lifestyle Shop is instagrammable – from the decor and handmade jewelry, to the carefully crafted beverages and dishes.
So get your cameras ready, and fill up your table with prettily plated items like the Woodland Salad and Sparkling Apothecary soda. The usual classics are given a fanciful spin too; the Cold Brew Ice Cube Latte, for instance is served as a deconstructed drink with frozen espresso cubes and glass bottles containing chilled milk and sugar syrups.
BTS: Ekamai
Featherstone Bistro Cafe & Lifestyle Shop is located at 60 Soi Ekamai 12, Sukhumvit Road, Bangkok, Bangkok, p. +66 97 058 6846. Open 10:30am – 10pm daily.
Kaizen Coffee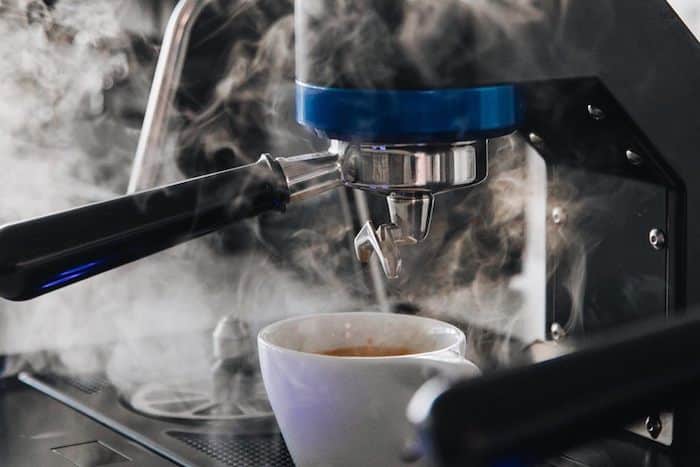 The decor at Kaizen Coffee may be simple and minimalist – yet the coffees are anything but. Drawing inspiration from Melbourne's vibrant coffee scene, Kaizen Coffee Co. has garnered a reputation for serving up quality brews. Highlights include a range of nitrogen-brewed concoctions, as well as the signature house blend, which scores a hit with its chocolatey, balanced flavours and a burnt sugar finish.
Pair up your drink with Aussie-style cafe fare or a pastry. We love the Breakfast Burger – a decadent dish complete with bacon, cheese and fried egg – but diners who enjoy a spicy kick will find that the Spicy Pork Sandwich hits all the right notes. We've also only heard good things about the lava cheesecake, which cuts open to reveal a luscious matcha lava centre.
BTS: Ekamai
Kaizen Coffee is located at 582/5 Soi Ekamai 26-28, Bangkok, p. +66 64 016 3038. Open 8am – 6pm daily.
Gallery Drip Coffee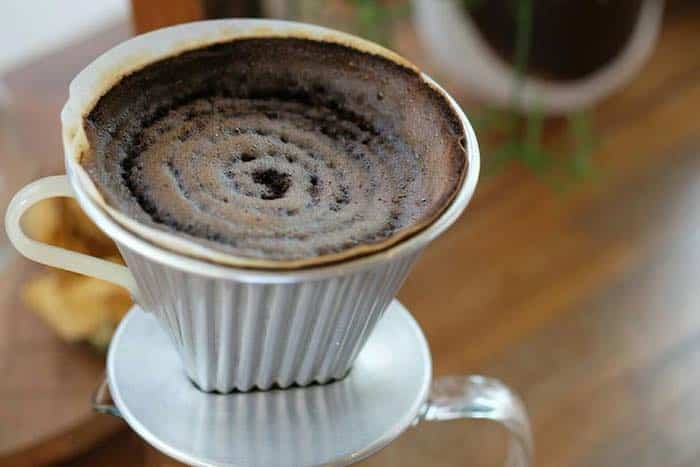 At Gallery Drip Coffee, coffee is serious business. Much attention is paid to the details: the owners handpick single source, fair trade coffee beans, perform the roasting processes on their own and hand ground the beans for each individual serving. Purists may argue that coffee so impeccably prepared should be drunk on its own, but Gallery Drip caters to a range of preferences with offerings like a mocha, latte or a dessert-like concoction of coffee jelly topped with foamed milk and sugar syrup, alongside a selection of teas.
Pro-tip: seats are limited, and the venue get busy, so come prepared to wait for a table,  particularly on the weekends.
BTS: National Stadium
Gallery Drip Coffee is located at 107, Rama 1 Road, Wang Mai, Pathum Wan, 1st Floor, Bangkok Art & Culture Centre, Bangkok,p. +66 81 917 2131. Open Tue-Sun 10:30am – 8:30pm.  
Karmakamet Diner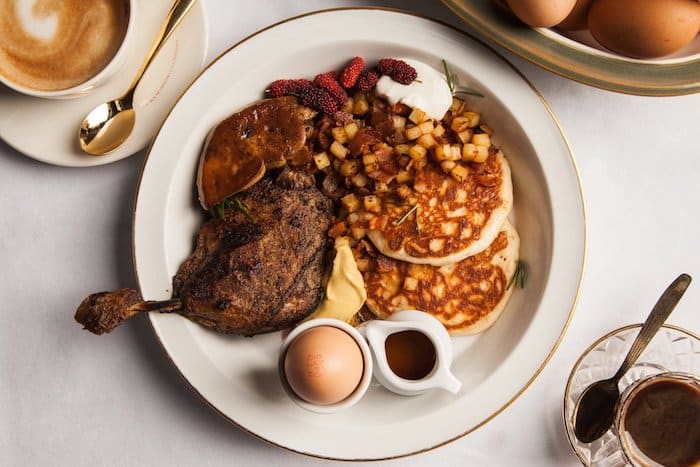 Step into Karmakamet Diner, and you'll feel as if you've been transported into a venue miles away from the heart of the city. The well-appointed interiors are atmospheric and rustic, and the ambience is worlds apart from the frenetic bustle of downtown Bangkok. Take your pick from a selection of Western dishes and local staples, but do leave room for dessert: the standout dish here is the beautifully plated Strawberry in the Clouds, a deconstructed strawberry shortcake tucked away underneath a colourful cotton candy dome.
BTS: Phrom Phong
Karmakamet Secret World is located at 30/1 Soi Metheenivet, Klongton, Klongtoey (Alley Between Emporium & Benchasiri Park), Bangkok, p. +66 2 262 0700. Open Mon 11am-3pm, 5pm-8pm, Tue-Wed 10am-11:30pm, Thu 11am-9pm, Fri 10am-11:30pm, Sat 10am-9pm & Sun 9am-8pm.
Greyhound Café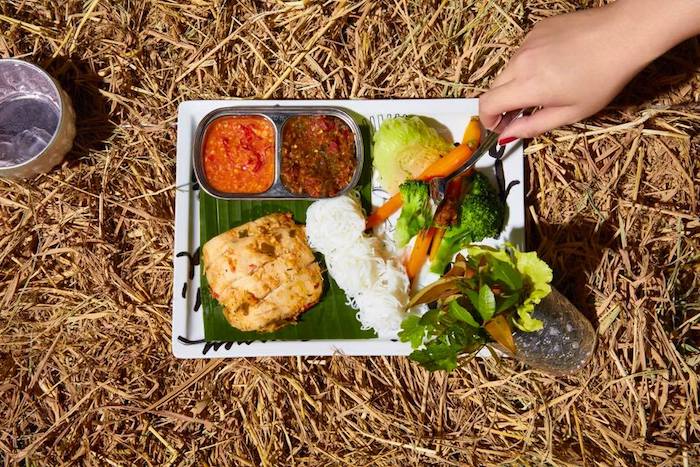 Compared to our first visit many years ago, Greyhound Café – the culinary offshoot of Thai fashion label Greyhound – has expanded so much that you can find its franchises in Hong Kong, China, and even Singapore. But even with its current 'chain' status, their Famous Fried Chicken Wings (the secret definitely lies in the fish sauce) remain good enough for us to re-visit every time we're back in town. Other dishes to try include the Complicated Noodles and Salmon Sashimi in Spicy Sauce.
They have 9 outlets in Bangkok alone, but we like the one in Siam Centre 'cause it's a convenient stop along the tourist belt that's worthwhile.
BTS: Siam
Greyhound Café is located on the 3rd floor of Siam Centre, 989 Rama I Rd, Bangkok, +66 2 658 1129. Open 11am-10pm daily.
True Love Café
If you love the concept of cat cafes but don't care for frolicking with felines, head down to True Love Café and play with fluffy Siberian Huskies instead. Located in a quiet, residential neighbourhood, the folks who opened this place are long-time breeders who've decided to share the love with the rest of us. There's no cover charge here, but you're obliged to order a food and drink set (from 250 baht) per person. The food and drink isn't great but you'll probably be too busy petting the stars of the café in the courtyard outside than complain.
The dogs are let out twice a day on weekdays (12.30pm, 3.30pm) and thrice (an additional timeslot of 6.30pm) a day on weekends, so be sure to time your visit appropriately – reservations are recommended and not to worry, the owner speaks good English. This place is quite hard to find so it's best to just call them up and let them direct the taxi/tuk-tuk driver.
BTS: Ari or Sanam Pao
True Love Café is located at 153 Paholyothin Soi Ari Samphan 2, Bangkok, p. +66 85 908 2777. Open Tue-Sun 12pm – 4pm. Closed on Mon.
Luka Bangkok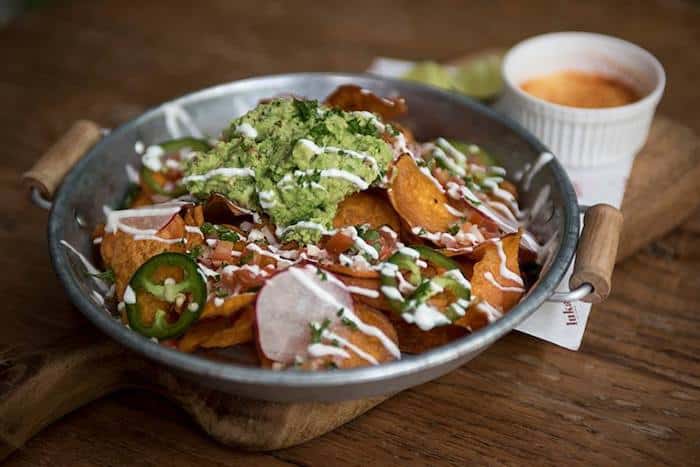 Occupying a space within a vintage furniture showroom, Luka definitely checks off the right boxes for decor and ambience: it's airy and spacious, large windows allow sunlight to cascade in and the use of natural woods creates a cosy vibe. The focus here is light cafe fare, made using ingredients that are organic and locally sourced. Perfect for all-day dining, the menu ranges from breakfast burritos and meatball sandwiches, to salads and wholesome desserts like matcha chia pudding and olive oil brownie.
BTS: Surasak
Luka Bangkok is located at 64/3 Thanon Pan, Silom, Bangrak, Bangkok, p. +66 2 637 8558. Open 9am – 6pm daily.  
Casa Lapin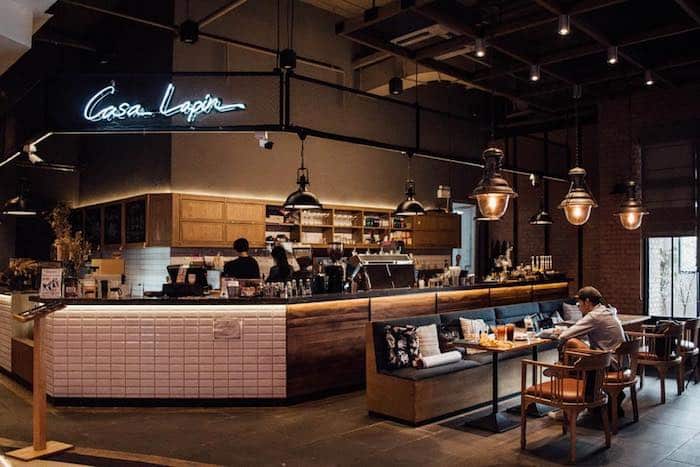 For a more exquisite brew like the siphon (which we highly recommend), French press, or drip, Casa Lapin is your best bet. Frustrated by the lack of good coffee, architect Surapan Tanta headed to Chiang Mai and studied the art of coffee brewing for a year. When he returned to Bangkok, he realized his passion by opening a hole-in-a-wall joint in Thong Lor. A true blue success story, Casa Lapin is now serving excellent cuppas at 3 other outlets, all in the same vein of homey, industrial-tinged décor.
For a proper food menu and space, head over to the Ari (BTS Ari) outlet or their newest branch at Sukhumvit Soi 26 (BTS Prom Phong), which also features a hostel and a co-working space (talk about empire expansion!).
Casa Lapin has five branches in Bangkok: Casa Lapin x Ratchathewi, Casa Lapin x Ari, Casa Lapin x 26, Casa Lapin x Major Ekamai & Casa Lapin x Pleonchit.  For more information, see website or Facebook Page.
Roast Coffee & Eatery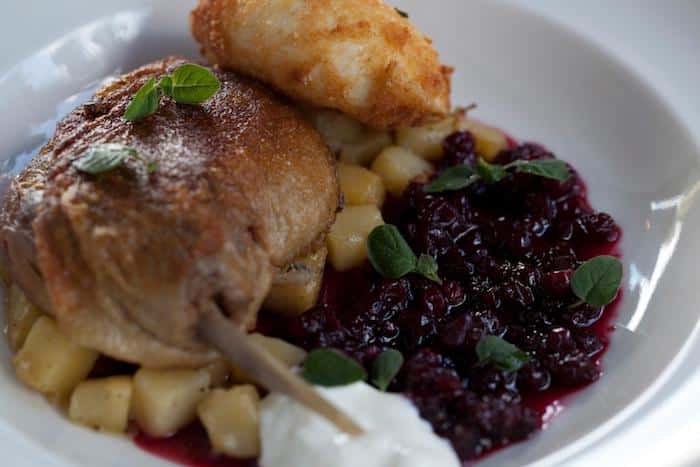 Starting off in trendy Thonglor, Roast is an all-day café known for their specialty coffee; they've even started a micro roastery, Roots Coffee Roasters, in Ekamai. Although they serve food throughout the day, we like this spot best for brunch. Must-tries (for us) are the Croque Monsieur, Eggs Benedict with Crab Cake, Roast Burger, Stuffed French Toast, and the Iced Espresso Latte.
Fun fact: They've incorporated the menu into the café's newspaper, which includes a neighbourhood guide, so that's your brunch reading material (and planning for the rest of the day) sorted.
BTS: Thonglor and Phrom Phong
Roast has outlets at The COMMONS and EmQuartier. For more information, see website or call +66 94 176 3870.