Bar Review: Le Bon Funk, The Lo & Behold Group's Natural Wine Bar on Club Street, Singapore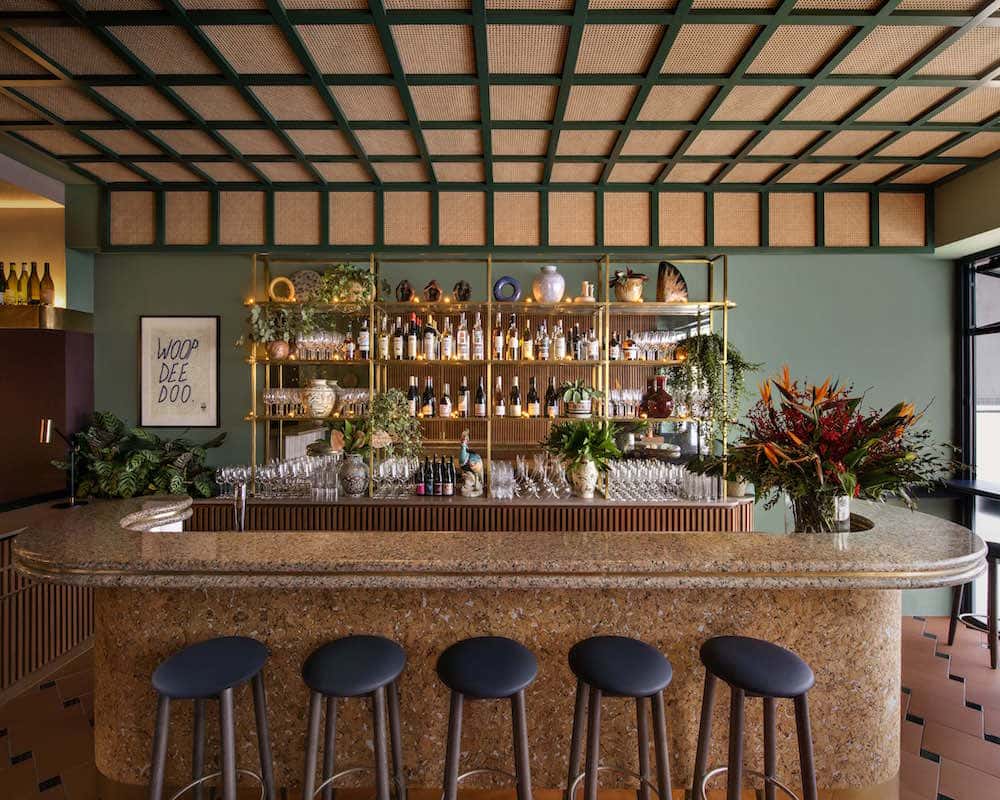 PUBLISHED July 13th, 2018 07:00 am | UPDATED May 18th, 2020 08:35 pm
Ever with a finger on the pulse of trend-obsessed Singapore, it's no surprise that The Lo & Behold Group unveiled their own take on the increasingly popular natural wine category last month. Taking up the ground floor of a shophouse on Club Street, Le Bon Funk is worlds apart from the rowdy, cheap watering holes up the road. That's not to say that it's a snooty wine bar either; our experience was quite the opposite, with tasty small plates courtesy of Chef-Owner and Burnt Ends alumnus Keirin Buck and glasses of vino recommended by Head Sommelier and Restaurant Manager Josée Yeomans.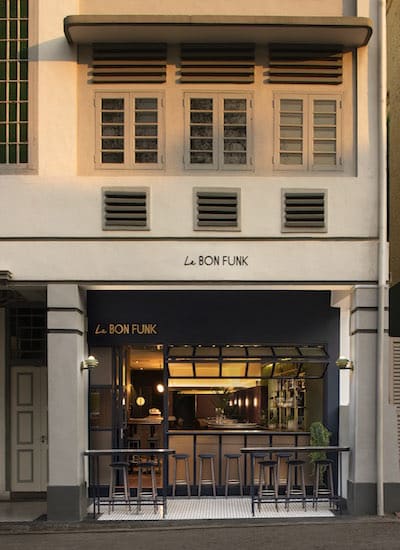 As with all concepts under the Lo & Behold umbrella, there's much care put into the way the space looks and feels. Designed by award-winning local studio and long-time collaborator Foreign Policy, the juxtaposition of the raw and the refined in materials like brass and terrazzo, and corkwood and rattan, emphasizes the fine-casual vibes (and prices) of Le Bon Funk.
There are both high tables and banquette seating to cater to those in for a quick drink and folks settling in for a full meal.
Whether you're planning on the former or the latter, we don't think you'll be disappointed. Although Yeomans' large and ever-evolving wine list only consists of bottle formats on paper, do what we did: ask her for her secret stash of wines available by the glass. Priced between $18 to $32 per glass, we managed to try five different wines this way. The best part is, each time Yeomans brings a new gem to our table, she always has an interesting story to tell about the winemakers because the care and work that goes into the wine takes priority over the terroir when it comes to crafting the wine programme.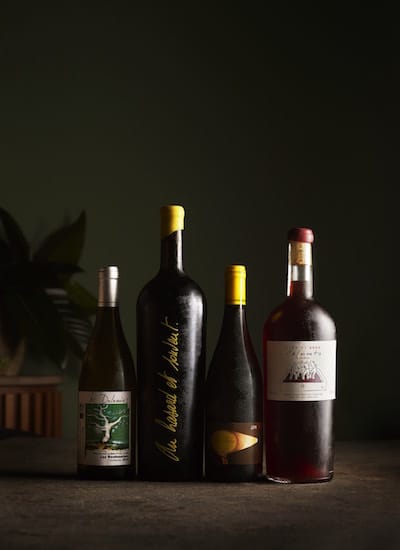 And boy, did we go on a wine adventure. Although the carbonation was low for a sparkling wine, I enjoyed the first of the evening, a yeasty but refreshing Austrian Fuchs & Hase Pet Nat Vol. 4 2015 with hints of green apple that's made with indigenous grape varietals of Gruner Vetliner and Muller Thurgau. Another varietal that was new to us was the Roditis Jason Ligas 2016; the grape was thought to be extinct until the winemaker – who also works in permaculture – managed to bring it back and revive vineyards in Pella, Greece. Grassy, earthy, it's nothing like we've ever tasted before. The most "normal" of the wines we tried was the Ici et La by Anne Sophie Dubois 2016 from Beaujolais. The winemaker is widely acknowledged as part of a new generation of rising star vignerons in the region; we can't disagree since the 80% Gameret-20% Gamay wine is bright and gorgeous on the palate.
In between wines, we were nibbling on Marinated Olives ($6) and the selection of moreish housemade Charcuterie (prices depends on the selection of the day) including lomo and sopprassatta. Formerly Sous Chef of Burnt Ends, Chef Buck brings a similar style of theatre dining to Le Bon Funk, and the food – at least, what we've tried – is almost too good for "just" a wine bar. Do try the Cedar Jelly and Foie Gras Toast ($18), which he likens to the kaya toast of Canada. The foie gras is frozen and grated over cedar jelly on toast for an umami and textural mouthful.
The Rabbit Boudin Blanc and Carrot ($19) is a fine textured white sausage made from – you got it – rabbit. Glazed with chicken liver and pork reduction before going into a collagen casing and aged onsite, it's served with rabbit jus alongside a quenelle of carrot puree for a flavourful dish. For dessert, we actually love the Celery Custard and Buckwheat ($10). As odd as it might sound, the complementary textures of smooth custard, crunchy celery, and crispy buckwheat was quite mind blowing for a person who's not exactly a fan of vegetables. We finished things off with a lovely walnut-based liqueur, Noix de Pays D'oc by Laurent Cazottes, that was excellent with dessert without being overly sweet.
Long story short, the name of this bar might be a tongue in cheek jibe at the notion that all natural wines taste quite far-out, but there's no doubt that they really do serve up some excellent funky stuff. It's not easy on the pocket enough to go back every week, but we see ourselves going back when we have something to celebrate.
Le Bon Funk is located at 29 Club Street, Singapore 069414, p. +65 6224 1490. Open Tue-Sat 5.30pm-12am. Closed Sun-Mon.