[Moved to New Location] Heart of Darkness Brings Saigon's Best Craft Brews To Tras Street, Singapore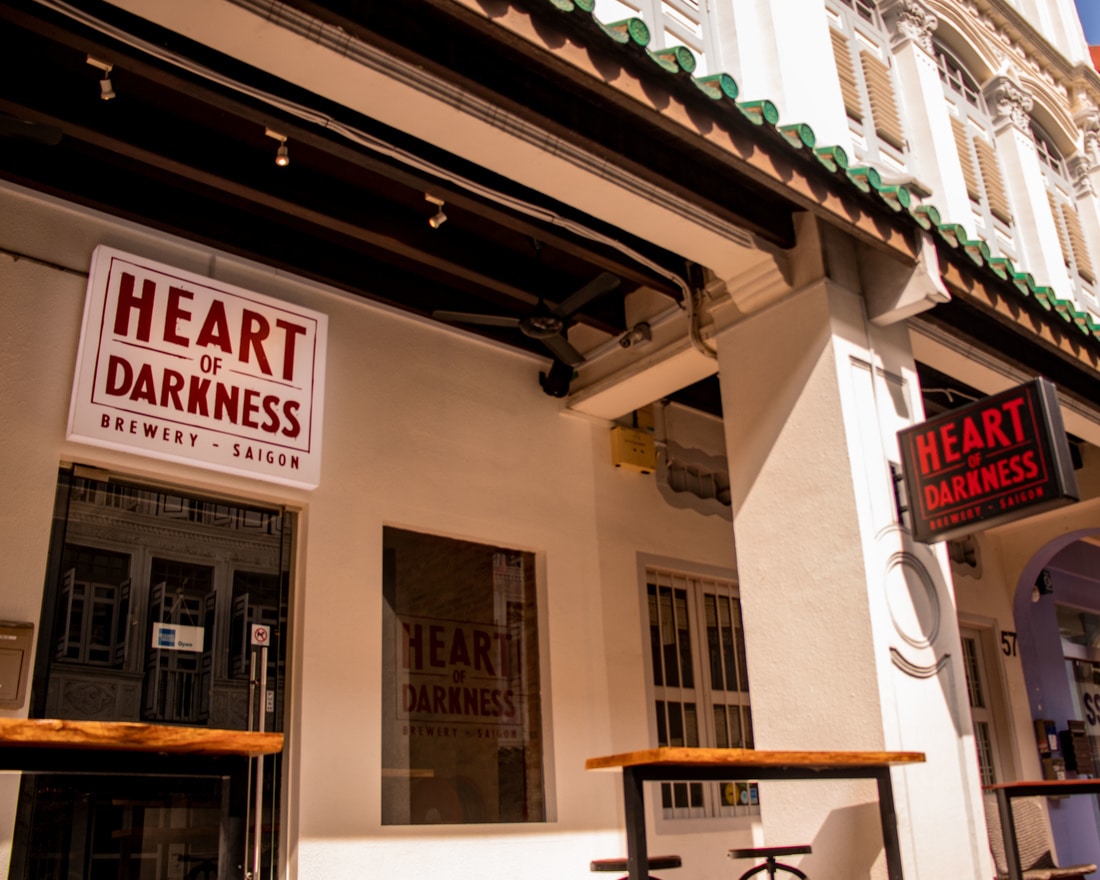 PUBLISHED December 25th, 2019 05:00 am | UPDATED October 30th, 2020 10:24 am
**Heart of Darkness Singapore is now located at Keong Saik Road. Check out our review of the new location and revamped menus here. 
---
In tropical Singapore, a refreshing pint of beer is the elixir of choice. From comfortable favourites like Tiger Beer to intricate craft brews, there's no lack of our hoppy favourites in coffee shops, tap rooms, bars, and restaurants. While there's no lack of up-and-coming breweries in Singapore, it's always interesting to see what our regional neighbours are up to.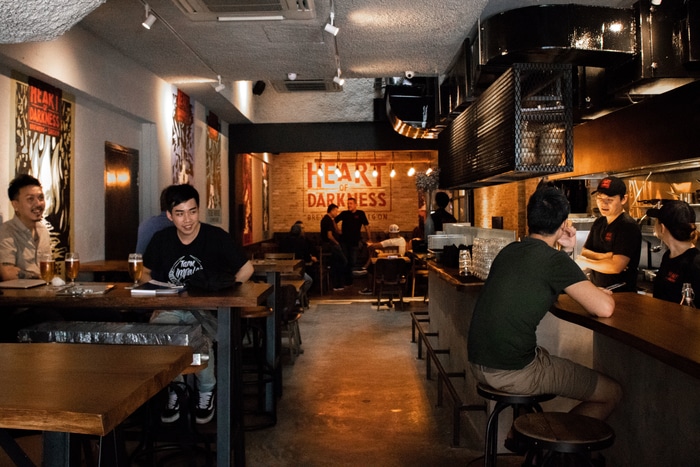 Founded in 2016 by John Pemberton, Heart of Darkness burst onto Saigon's scene in 2016 and it's been experiencing exponential growth ever since, supplying an ever-expanding number of outlets in South, Central, and Northern Vietnam. Over the last two years, Heart of Darkness has also expanded its presence in Asia with distribution across Japan, Taiwan, Hong Kong, and Cambodia. They've finally arrived on the shores of sunny Singapore with the first Heart of Darkness gastrobar, conveniently located along Tras Street, a welcome addition to our thriving and vibrant craft beer scene.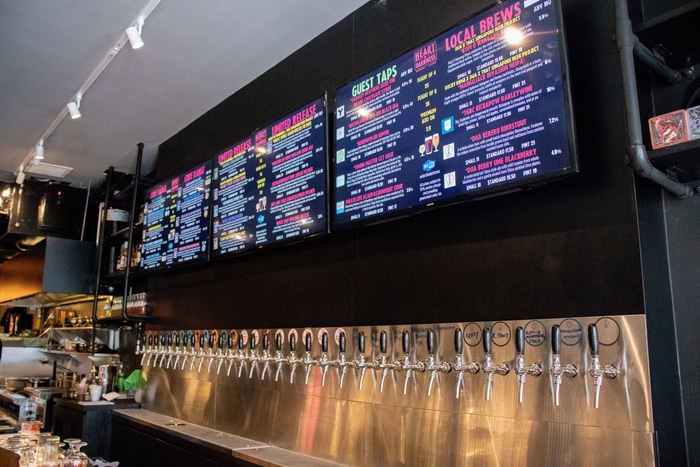 Designed with communal drinking and eating in mind, the 16,000 sq ft gastrobar seats about 100 and houses a huge selection of craft brews on tap. Not exactly a brewery per se, Heart of Darkness produces its exclusive selection of craft brews in its dedicated brewery in Vietnam before being kept in cold chain all the way to Singapore, ensuring the freshness and crispness of the beer.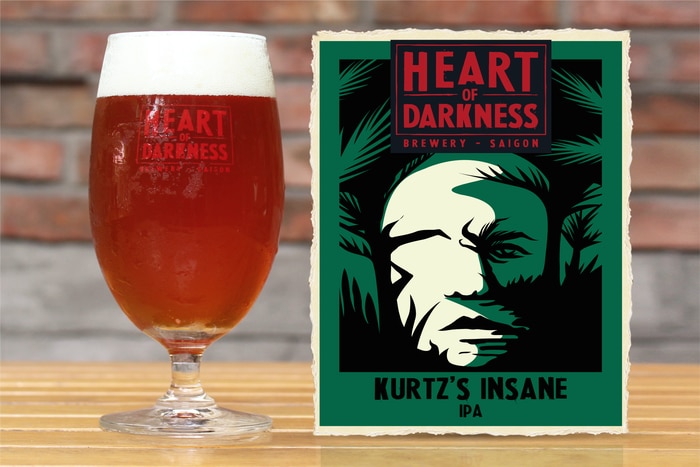 Be transported back to where it all began with Kurtz's Insane IPA, the first craft brew perfected by John when he was still home brewing. Vibrant and hoppy, the grapefruit and piney notes of this brew blends with an assortment of seven different types of hops for an added burst of flavour. Dark beer lovers, try the Director's Cacao Nib Porter, a soft porter made with an infusion of Vietnamese cacao nibs. Rich, chocolatey flavours help accentuate the tart and deep, dark hints of berries naturally present in the caramel brew, adding a lingering finish to the palate.
For a more climate appropriate beer, give the Futile Purpose Cucumber Pilsner a chance. The innovative use of cucumber, a fruit that evokes a sense of summer brightness in the brewing method, brings about a crisp and pleasant mouthfeel in every gulp.
If you're making trip down to Heart of Darkness, look out for their seasonal limited releases, made in partnership with other craft breweries such as Little Creatures, Kagua, Evil Twin Brewing, and Brewlander. The Creatures Of Darkness Sunset IPA is a great example of a collaboration done right. Heart of Darkness has taken the familiar citrusy flavour that we've all come to love from Little Creatures Ale and packed it with a little Heart of Darkness signature for a balance of fruitiness and bitterness, making this collab a deceptively sessionable IPA.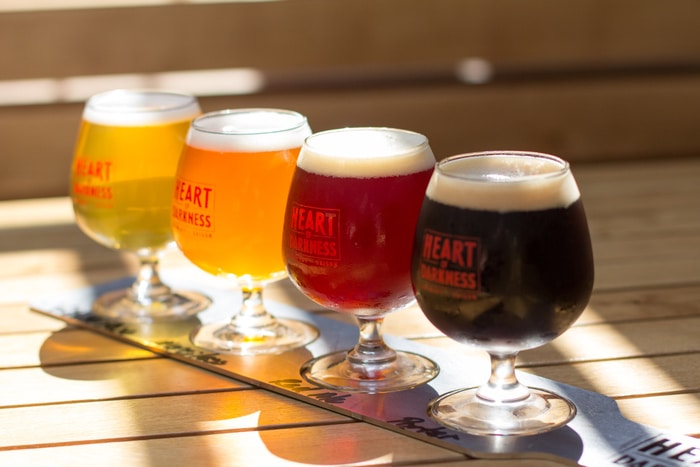 Even though beers are a focus, the hungry will find more than a few bar snacks. Line your stomach and savour Vietnamese favourites such as the seafood fried spring rolls, Vietnamese pulled pork sliders, and caramelised fish sauce chicken wings, as well as more conventional grub like nachos and killer truffle fries.

Heart of Darkness Singapore is located at 55 Tras Street, Singapore 078994, p. +65 6208 7940. Open Mon-Sun 11am – 12am.