Dining Guide To Sentosa: Where To Eat And Drink In Singapore's Island Playground
PUBLISHED June 13th, 2019 01:45 pm | UPDATED May 18th, 2020 06:52 pm
As the summer season shines strong, we'll all be wanting to soak up the sun and dip our toes into the water. You could do that in your neighbourhood pool, but why not go to Sentosa for that wholesome holiday experience? Playing on an empty stomach is always a bad idea, so fill yourself up with a plethora of good food and drink around the island. And since you're right by the sea, that means a ton of seafood delights and more.
Restaurants
Greenwood Fish Market @ Quayside Isle
Commanding a view of stunning yachts that you probably dream of owning, the family-owned Greenwood Fish Market has been a local staple for the past 16 years. Continuing to dish out authentic seafood dishes at its new-ish Sentosa Cove location, fresh additions include the Crispy Truffle Mushroom ($14.95++) and Scallop Carpaccio ($25.95++). If all else fails, their trademark Cold Seafood Platter ($99++) has a little bit of everything.
The restaurant's Daily Specials promotions sees 35% off, or $1.95++ freshly shucked house oysters on Oyster Tuesdays, and both steamed and grilled Lobster Mondays dishes that start from $44.95++. Throughout July, their World Oyster Festival will be returning for its seventh edition, featuring 25 various types, from the mildly briny Fanny Bay ($3.95++) to the buttery Irish Oceans ($4.45++).
Greenwood Fish Market is located at 31 Ocean Way #01-04/05, Singapore 098375, p. +65 6262 0450. Opens Mon 5pm – 10pm, Tue-Fri 12pm – 10pm and Sat-Sun 11am – 10pm. World Oyster Festival is happening at both Quayside Isle and Bukit Timah outlets. Make your reservations here.
Coastes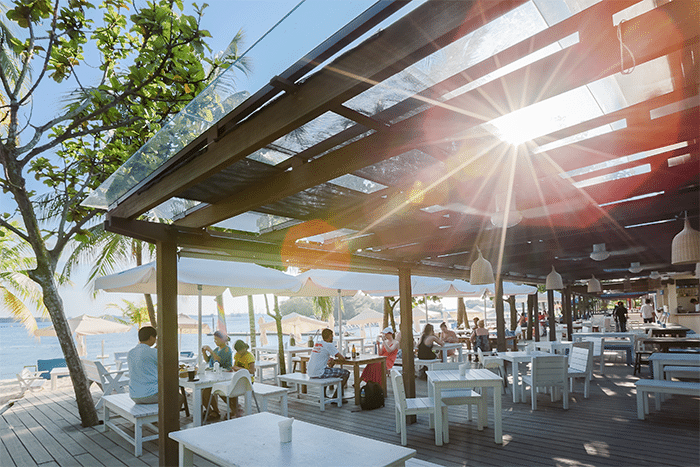 Soak up the sun, sand, and sea at Coastes where the sunbeds and deck chairs flow right to the water's edge. When the hunger pangs strike, tuck into generous servings of mouthwatering burgers, pizzas, pastas and delicious fresh seafood. Crowd favourites include the Slipper Lobster Spaghetti ($28), Super Burger ($26), and the classic Fish & Chips ($22/$14 for kids portion) to name a few. If you're not feeling too peckish, choose from the Beach Bites menu and try the Coastes Chicken Wings ($10/$18) as you unwind with an icy glass of Kronenbourg beer, beach cocktails, or premium house wines and spirits. When night falls, experience Siloso Beach's beautiful sunset view and be treated to the the nightly fireworks display nearby.

Coastes is located at 50 Siloso Beach Walk #01-06, Singapore 099000, e. [email protected]. Opens Sun-Thur 9am – 11pm and Sat-Sun 9am – 1am.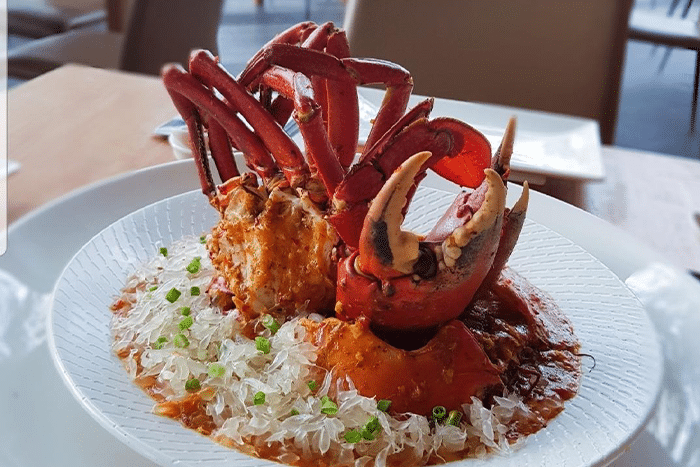 While many restaurants in Sentosa lean towards Western flavours, you can still get a taste of authentic Chinese delicacies without sacrificing your love for the ocean. Don't leave Blue Lotus without ordering their trademark and highly-raved Chilli Pomelo Crab ($9/100g). As you savour the aromatic lemongrass and intensely spicy sauce, messy fingers are no longer a concern. Other dishes to try out include the chef-recommended Szechuan Gong Bao King Prawns ($32) and "Dong Bo" Kurobuta Pork Belly ($32).

Blue [email protected] Cove is located at 31 Ocean Way #01-13 Quayside Isle, Singapore 098375, p. +65 6339 0880. Opens Mon-Fri 6pm – 10pm and Sat-Sun 11.30am – 3pm and 6pm – 10pm.
CURATE
If you're someone who gets bored with regular menus, CURATE may just be the place for you. Every quarterly, one of the world's finest Michelin-starred chefs will run the restaurant and feature their creations so there are always something to look forward to. Now, we can't discredit resident maestro Benjamin Halat, who's revamped menu featuring the Grilled Ohmi Beef A5 ($98), drizzled with Miso Hollandaise, and Glazed Hokkaido Scallop ($55) delivers a breath of fresh air, despite the limited options.

CURATE is located at 26 Sentosa Gateway, The Forum #01-231/232, Singapore 09813, p. +65 6577 7288. Opens Thur-Mon 6pm – 10pm. Closed Tues and Weds. 
FOC Sentosa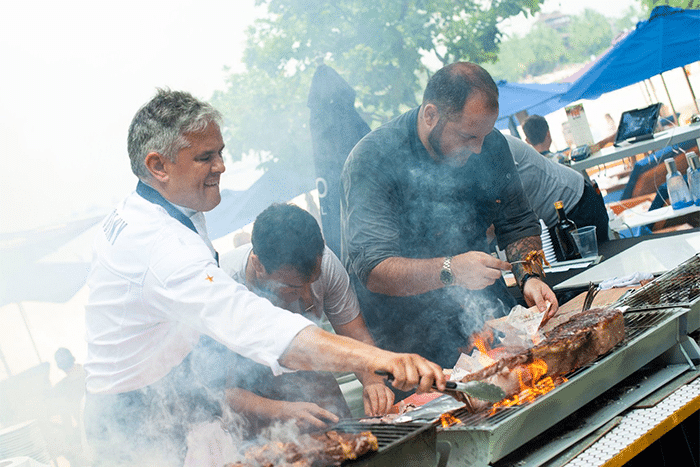 With a menu specially-curated by a Michelin-Star Chef, having high expectations on the food is par for the course. Well, you won't be disappointed as Mediterranean cuisine has never tasted better, especially with their assortment of fiery tapas featuring Lobster Bolognese with Rigatoni Pasta ($30) or Iberico Pork Ribs ($36) that comes fresh from the butcher. However, if al fresco is more your thing, complement the beachfront view with the exclusive Topless Lamb Burger ($24) alongside modern summer cocktails.

FOC Sentosa is located at 110 Tanjong Beach Walk, Singapore 098943, p. +65 6100 1102. Opens Tue-Fri 11.30am – 11pm. Closed Mons.
Native Kitchen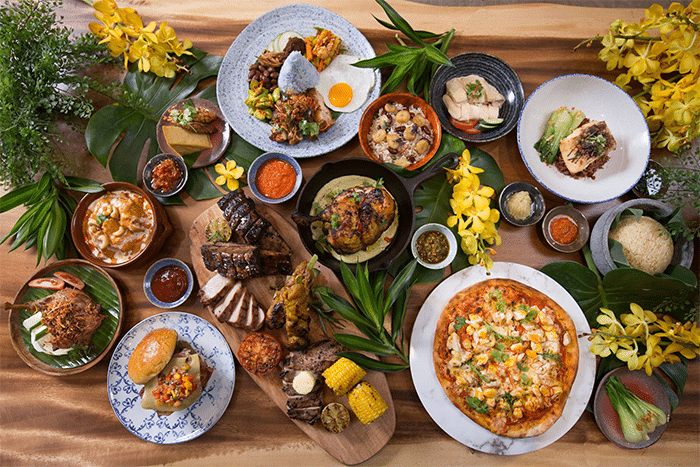 Communal dining is all the rage these days, and where else better than Sentosa to feast alongside your loved ones? Taking the meaning of tropical living to the next level, be spoilt for choice with their Islander-inspired menu featuring the Appetizer Platter ($28), served with our favourite fried calamari and island ceviche, as well as the Native Kitchen's Nasi Lemak ($20). Coconut milk is a staple in most of their dishes, so just imagine that sweet, creamy scent. Check out our review here.

Native Kitchen is located at Lobby Level Village Hotel at Sentosa, 10 Artillery Avenue, Singapore 099951, p. +65 6722 0818. Opens daily 6.30am – 10pm.
SKIRT
Nestled in the tranquil neighbourhood of Sentosa Cove, SKIRT is all about providing grilled noshes that come nothing short of hearty flavours. Steaks are a must-try here, so don't skip on their Sher Wagyu Sirloin ($82) or 28-Days Aged Aberdeen Angus T-bone Steak ($120) that guarantee smoky goodness in every bite. We're also a fan of their sides, specifically the tantalising Lobster Truffle Mac & Cheese ($20). If you ask me, it's essentially an ideal spot for wining and dining. Check out our review here.

SKIRT is located at W Singapore – Sentosa Cove, 21 Ocean Way, Singapore 098374, p. +65 6808 7278. Opens Sun-Thur 6pm – 11.30pm and Fri-Sat 6pm – 12am. 
The Garden Restaurant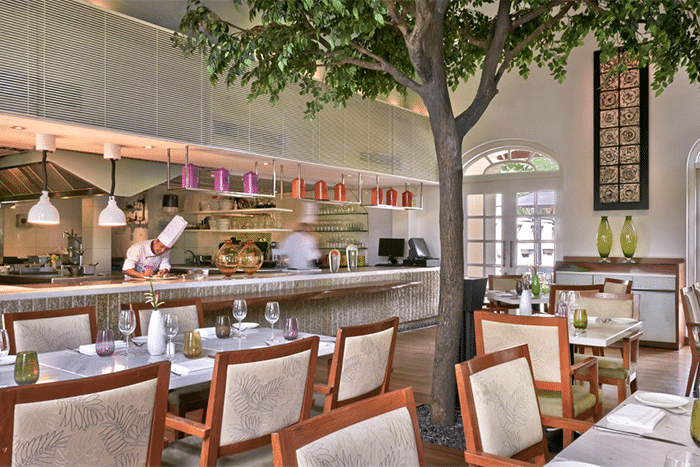 Healthy food doesn't have to be unappetising, and The Garden Restaurant reinforces that notion by fixing up Mediterranean cuisine with organic produce and ingredients. As a true farm-to-table, be surrounded by lush greenery as you take a bite of the gluten-free Ratatouille ($20) that's plated just like its Pixar counterpart, and wash it all down with juice blends like the refreshing Garden Spritzers ($14). Considering that the restaurant is situated near So Spa, it's a perfect way to complete anyone's pampering session.

The Garden Restaurant is located at Sofitel Singapore Sentosa Resort & Spa, 2 Bukit Manis Road, Singapore 099891, p. +65 6708 8310. Opens daily 11am – 10pm.
The Cliff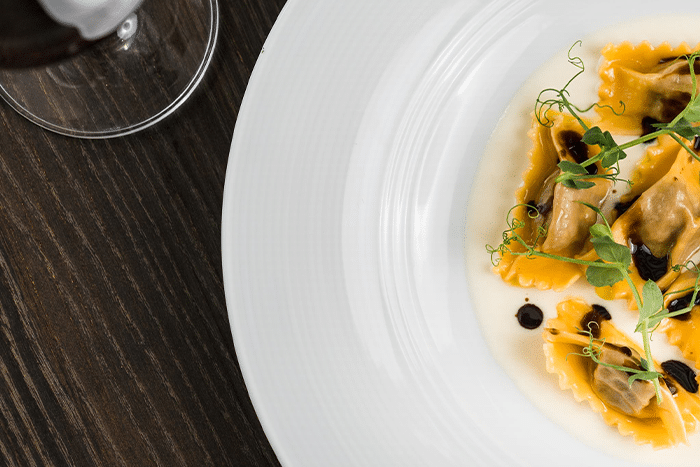 You don't have to travel to Italy to get a taste of authentic Italian delights. As you perched atop a cliff (hence its name) overlooking the Singapore Strait, luxuriate in the coastal breeze while you tuck into a comprehensive menu showcasing an array of homemade pastas and fresh oven-baked gourmet pizzas. Highlights such as the Spaghetti 'alla Chitarra' with smoky lobster ($44) and Roasted Seabass ($38) will make you come back for more, especially if you're a seafood lover. Check out our review here.

The Cliff is located at Sofitel Singapore Sentosa Resort & Spa, 2 Bukit Manis Road, Singapore 099891, p. +65 6708 8310. Opens Sun-Thur 12pm – 10pm and Fri-Sat 12pm – 10.30pm.
table65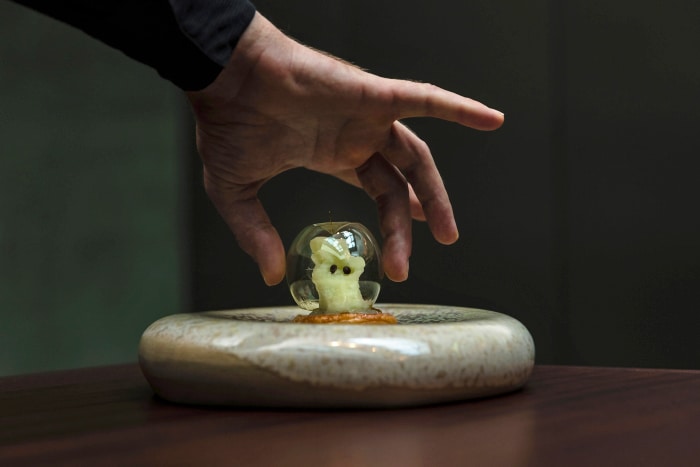 Once you're done gawking at table65's modernised open-concept interior, be prepared to be blown away by the fine dining dishes curated by Dutch chef Richard van Oostenbrugge, who previously helmed the Michelin-starred Bord'Eau in Amsterdam. Delectable yet unpretentious, start your meal with the Veal Tartare 'Os À Moelle' ($72), featuring Beluga caviar, and end it off on a sweet note with the show-stopping Apple ($29), which sits in a puddle of puff pastry and crunchy walnuts. Check out our review here.

table65 is located at Hotel Michael #01-104/105, 26 Sentosa Gateway, Singapore 098138, p. +65 6577 7939. Opens Tue-Sat 6.30pm – 10.30pm. Closed Suns and Mons.
Bars
LeBar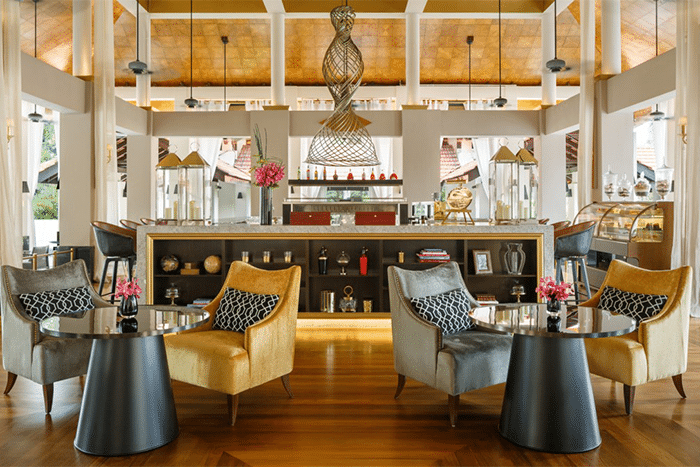 Desiring to get away from the hustle and bustle of the CBD area? LeBar may just be the retreat you're looking for to gather a group of friends for a cozy night of drinking. In fact, only at this bar can you get a sip of their exclusive cocktails: vodka-based Le Bar Touch ($22), amalgamated with apricot brandy, pineapple and mango juice for a kick of sweetness, and the honey chilli-infused Fransino ($22). Simply sit back and bask in the live music, or dip your feet into their indoor spa pond for a little therapy. Whatever rocks your boat.

LeBar is located at Sofitel Singapore Sentosa Resort & Spa, 2 Bukit Manis Rd, Singapore 099891, p. +65 6708 8310. Opens daily 9am – 11.45pm.
Bob's Bar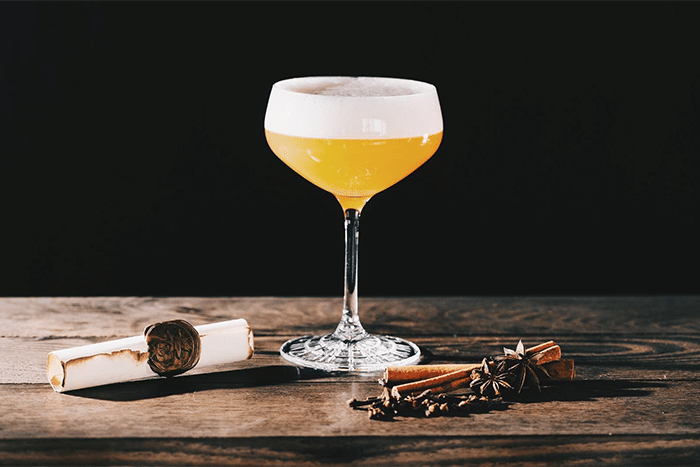 Sprinkle a hotel bar with colonial charm and vibrant heritage, and you'll get Bob's Bar. Aside from whipping up bespoke tipples like the White Flora ($26), which displays a perfect marriage of sour and sweet, they also spin classics with Navegante rum – exclusively crafted by Master Distiller Richard Seale. Talk about fancy, huh? Relish the woody-flavoured cask matured spirit with the Tiki-inspired Bob's Zombie ($29). No worries, it's light enough as a poolside companion.

Bob's Bar is located at Capella Hotel Singapore, 1 The Knolls, Singapore 098297, p. +65 6591 5047. Opens daily 12pm – 12am.
The WoW – World Of Whisky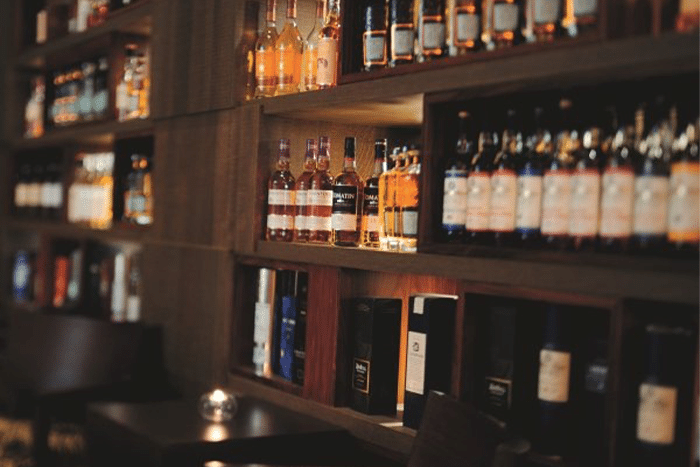 If La Maison Du Whiskey is too far away for you, no fret as there's the World of Whisky on Sentosa Island. Take a seat at their Y-shaped Indonesian teak bar counter, and revel in the romantic ambiance. With the likes of Jura (Boutique Barrel), Tullibardine (Single Cast Edition), and Mortlach (Cast Strength Edition), you can settle by the glass or bottle as you appreciate the vast selection of vintage Scotch whiskies. Seeking for somewhere a little more private? Head into The Malt – an exclusive dining area that transports you to whisky-pairing paradise.
The WoW – World Of Whisky is located at 23 Beach View, Singapore 098679, p. +65 6818 3305. Opens daily 5pm – 11pm.
Top Image: The Cliff