Restaurant Review: Plenty of Wagyu and Uni in Fat Cow's Chef's Table Omakase Menus, Singapore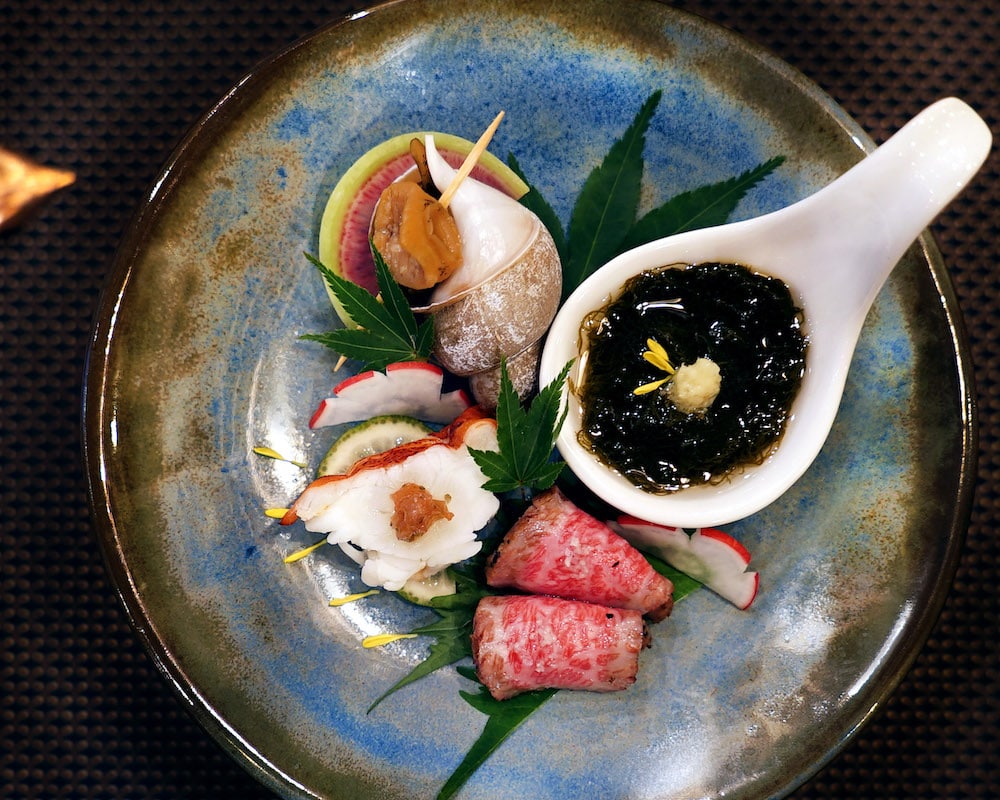 PUBLISHED December 27th, 2019 05:00 am

Possibly the most beloved restaurant in Refinery Concepts' 14-strong portfolio (which includes Bedrock Bar & Grill, Kinki, and Native Kitchen), eight-year old Fat Cow might have been marketed as a Japanese-inspired steakhouse that trades in an extended selection of Japanese Wagyu from the start, but these days, diners can look forward to an even more epicurean feast with their Chef's Table Omakase menus. The team is currently led by veteran Tokyo-born Chef Shigeru Kasajima, who served us a crowd-pleasing mix of signature and seasonal items at the eight-seater Omakase counter.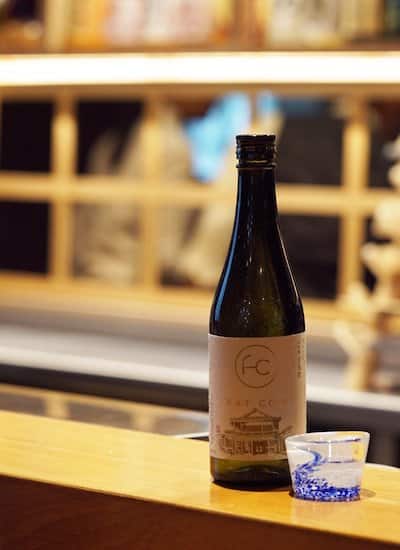 Priced at S$120++ per person for a 16-course lunch (we consider individual pieces of sushi each a course),  it's incredible value for money. Guests can also opt to add S$88++ for the sake pairing – thought it might be a better idea to do that at dinner (S$250++) instead, which features more courses and premium dishes like kani miso cooked in crab shell with scallop and shimeiji.
If you, like us, feel like a drink at lunch, consider a carafe of Fat Cow's house sake ($55++, 180ml), made with yamadanishiki rice polished to 45%. Smooth and well-balanced with a fruity nose, this Daiginjo paired well with most of our meal, even with the stronger umami flavours.
Wagyu makes its first appearance in the form of silky Omi wagyu tataki, sitting alongside prosciutto wrapped fig drizzled with truffle honey, and simmered baigai (aka Japanese Ivory Shell) on the Amuse Bouche platter.
Seafood lovers will enjoy the next three appetisers; the texture of Hirame is accentuated with ginger flower, mizunara and pickled plum, while Gindara Misoyaki bears the kiss of the grill well with a nicely charred skin. We met the first hiccup here however, as the miso-marinated flesh of my cod fillet was dry enough to notice (but my dining parter's piece was perfectly cooked).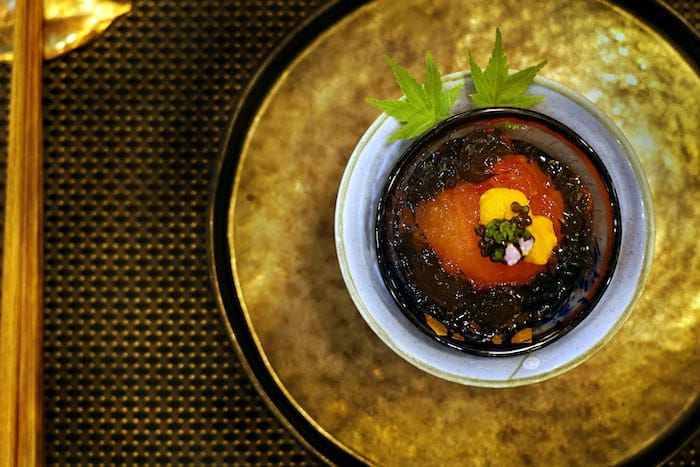 Next up, we get the sea in bowl – layers of Hokkaido scallop, sea urchin, Kaluga caviar, and a sparkly piece of gold leaf for good measure. Creamy, briny, and umami; there's nothing to complain about here, and the portion for this much richness and extravagance is just right. Chef Shigeru then resets the palate for us with a cold plate of Japanese fruit tomato and tosazu (marinade of bonito dashi) jelly, which keeps things on the savoury track with a topping of  uni and a dab of caviar.
The meal then goes back to beef, with Fat Cow's signature Wagyu Beef Sukiyaki. Like everything else served, pieces of Nagasaki A5 Wagyu striploin were cooked at the Chef's Table itself before being served with an onsen egg yolk and generous shavings of Italian black truffle. Personally, I would have preferred a beefier flavour – perhaps a less premium cut? – for better juxtaposition within the dish in terms of tastes and textures.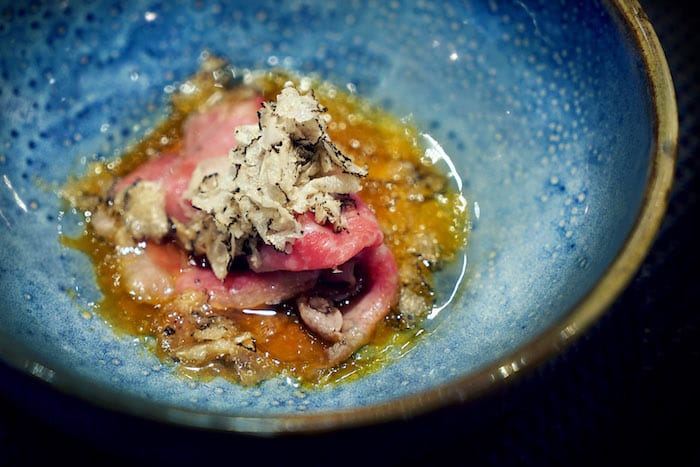 A series of seven nigiri follows, making it the most carb-loaded portion of our meal. The fattiness of the Kinmedai was offset nicely by some sudachi (a Japanese citrus like lemon or lime) and we enjoyed our virgin experience of Isaki nigiri. Also known as the Chicken grunt, it's delicate, lean and sweet. After the Kanpachi, we get our first taste of tuna in the Otoro Aburi nigiri, followed by the Aji (horse mackerel).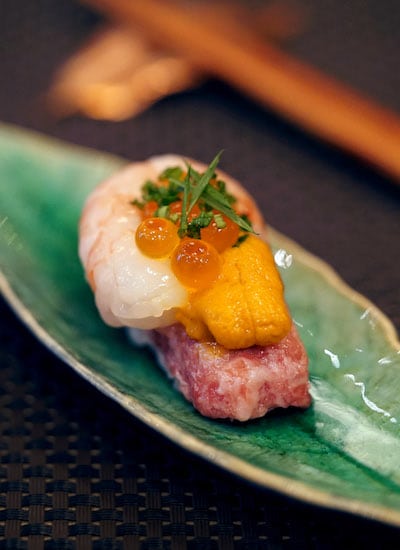 Chef Shigeru saved the best for last. After a sea urchin nigiri served on seaweed, the Surf & Turf nigiri piles beef tartare, sweet shrimp, ikura, and sea urchin on vinegared rice for the last umami bomb of the savoury courses. After this point, we were stuffed. The Tamagoyaki and Sea Bream Double Boiled Soup that followed came across as too sweet for the former, and then too bland for the latter.
We did find some sweet (pun intended) with dessert, a simple dish of ice cream – choose between yuzu, matcha, black sesame, and peach – with Japanese fruit.

Fat Cow is located at #01-01 Camden Medical Centre, 1 Orchard Boulevard, Singapore 248649, p. +65 6735 0308. Open Mon-Thu 12pm-3pm, 6pm-10.30pm, Fri-Sat 12pm-3pm, 6pm-11pm, Sun 12pm-3pm, 6pm-10.30pm.