City Nomads' Guide to Late Night Restaurant Supper Spots in Singapore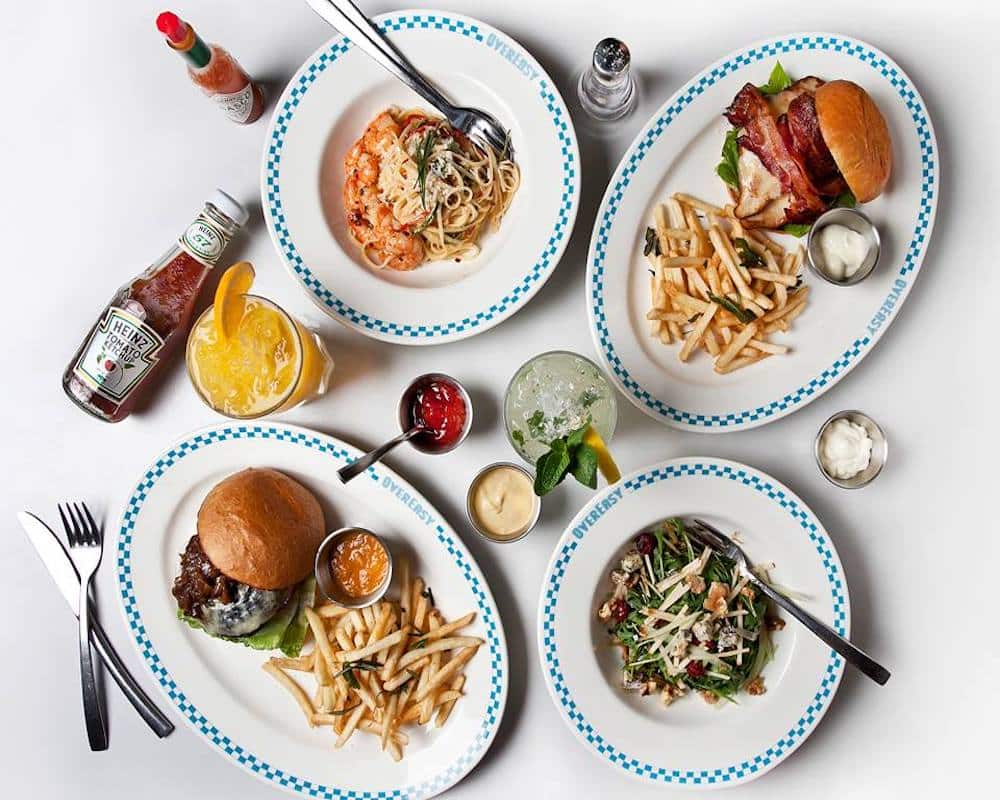 PUBLISHED July 14th, 2018 02:00 am
It might seem like you've just had dinner not long ago and you're still craving a little something, or you and your pals have called your nights quit and just want somewhere fantastic to have a delicious bite. So here's a supper guide to stuffing your face late into the night in Singapore, with everything from fried chicken and pizza to dim sum and ramen (air conditioning mostly included).
Straits Kitchen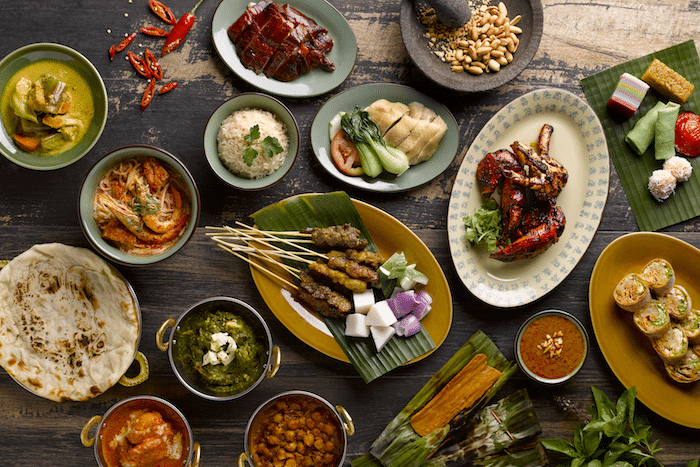 At Straits Kitchen, you're guaranteed quality local eats no matter the time of day. Enjoy a special late night supper buffet (priced at $45++ per adult and $19++ per child ) of your most loved local dishes prepared by local veterans. Treat yourself to a scrumptious local feast with authentic Chinese, Indian, Malay and Peranakan flavours. Who can say no to Hainanese Chicken Rice, Assorted Satay, Ayam Buah Keluak and Butter Chicken and Naan? Indulge in locally-inspired ice cream flavours, a variety of nonya kueh, and more at the dessert counter.
Straits Kitchen is located at Grand Hyatt Singapore, 10 Scotts Road, Singapore 228211, p. +65 6732 1234. The Special Late Night Supper Buffet is available Sun-Thu 9pm-10.30pm. Buffet lunch and dinner are available daily 12pm-2.30pm at $56++per adult & $29++ per child and 6pm-9pm at $66++ per adult & $36++ per child respectively.
Mitzo

Serving quality Cantonese grub and expertly curated cocktails, it's easy to say that Mitzo hits the sweet spot for many.  Closing at midnight, we say it's never too late to head here to indulge in the Premium Dim Sum Platter ($26) and Golden Fried Soft Shell Crab with Curry floss, or sip on some authentic Cantonese soups like Double-Boiled Sea Cucumber and Pork Consomme ($18) while perusing the joint's extensive cocktail menu.
Mitzo is located at Level 4 Grand Park Orchard, 270 Orchard Rd, Singapore 238857, p. +65 6603 8855. Open Sun-Wed 12pm – 2.30pm, 6.30pm – 10.30pm, Thu-Sat 12pm – 2.30pm, 6.30pm – 1am.

Overeasy
With a menu packed full of burgers, grilled cheese sandwiches, and creamy milkshakes, it goes without saying that Overeasy is one of our favourite spots to head after a night out. Big groups ought to go for the Linebacker Platter ($48), which consists of buffalo wings, Philly cheese sliders, and kale and parmesan fries; while dessert enthusiasts can head straight for the Grandma's Cookies and Cream ($16) and the Hot Fudge Bourbon Doughnut Holes ($12). No matter what time you're visiting, be sure to have a milkshake for us! See our full review here.

Overeasy is located at 541 Orchard Rd, #01-01 Liat Towers, Singapore 238881 and 1 Fullerton Road #01-06 One Fullerton, Singapore 049213. Find the respective contact information and opening hours here.
Chatterbox
Chatterbox serves up luxe versions of everyone's favourite local dishes, think Mandarin Chicken Rice, Chatterbox Lobster Laksa, and King Prawn Fried Hokkien Noodles. Best part about it? You can indulge in these dishes late into the night, no judgment.

Chatterbox is located at Meritus Mandarin Hotel, 333 Orchard Rd, Singapore 238867. Open Sun-Thu 11am – 11pm, Fri-Sat 11am – 2am.
The Line, Shangri-La Hotel

Don't know what cuisine you're craving? The Line is sure to leave you spoiled for choice with its plethora of international dishes, with its Dinner Buffet famed for Seafood on Ice, Western and Asian Roast Meats, Dim Sum, and desserts.
The Line is located at Shangri-La Hotel, 22 Orange Grove Rd, Singapore 258350. Open daily 12.30pm – 12am.
The Ramen Stall

This halal Ramen shop's got your back if you're craving a bowl of hearty ramen in the middle of the night. The Ramen Stall's broth has been lovingly boiled for 30 hours, and makes for an absolute treat together with the stall's signature springy noodles and chicken char siu. Pick from the Chicken Cha Su Ramen, spicy Volcano Ramen and Vegetarian Ramen – we're sure they're all a delight deep into the night (or the early morning).
The Ramen Stall is located at 787 North Bridge Rd, Singapore 198755, p. +65 6655 0800. Open Mon-Fri 5pm – 5am, Sat-Sun 12pm – 5am.
En Japanese Dining Bar
En Bar serves a spectrum of East-Meets-West tapas while carrying an extensive range of Sake Shochu, Awamore, wine and spirits. Small Japanese-influence plates like Kaki Fry (deep fried oysters) and Camembert Cheese Fry will satisfy anyone down with the munchies, while mains like the Mushrom and Bacon Miso Cream Pasta and the Demi Glace Sauce Steak are sure to fill up hungry bellies.
En Japanese Dining Bar is located at 207 River Valley Rd, #01-57, UE Square, Singapore 238275. Open Mon-Thu 6pm – 2am, Fri-Sat 6pm – 3am, Sun 6pm – 12am.
Kko Kko Nara Korean Fried Chicken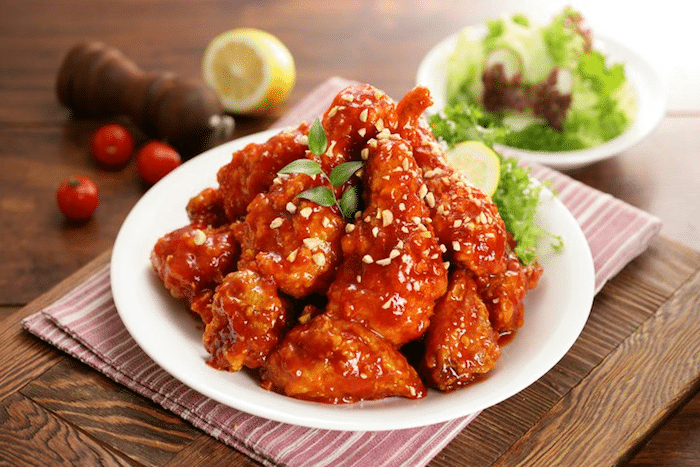 The only thing better than Korean fried chicken is Korean fried chicken when you're craving spicy food late into ungodly hours. That's where Kko Kko Nara comes in. This famous Tanjong Pagar stronghold will never disappoint with its selection of chicken wings (think signature spicy to aromatic garlic), Korean pancakes, and fruit soju.
Kko Kko Nara Korean Fried Chicken is located at 68 Tanjong Pagar Rd, Singapore 088489, p. +65 6224 8186. Open Mon-Sat 11am – 3pm, 6pm – 3am, Sun 6pm – 1am.
Swee Choon
There's always a friend who suggests Swee Choon for supper, and with good reason too. Swee Choon ensures that you get to dig into goodies like Xiao Long Bao, har gao, siew mai, and congee, no matter the time.
Swee Choon is located at 183-191 Jalan Besar, Singapore 208882, p. +65 6225 7788. Open daily Mon-Sat 11am – 2.30pm, 6pm – 6am, Sun 10am – 3pm, 6pm – 6am. Closed Tue.
Spize

Many of us remember Spize as a sanctuary after stumbling out of Zouk in the wee hours of the morning. Come to the Asian-Mediterranean eatery for some nourishing post-clubbing bites like Nasi Goreng, Fried Beef Hor Fun, Prawn Mee and Tom Yum.
Spize has mutltiple locations in addition to its River Valley outlet. For location information and respective opening hours, click here.
Quench! Bistro & Bar
Situated in the nature sanctuary that is ORTO, Quench! allows customers to kick back with a range of international beers, moreish finger food, and classic western dishes while soaking in laid-back kampong vibes. The bistro's alfresco seating offers you scenic views of ORTO and its tranquil ponds. Get yourself a beer and you've found the perfect way to wind down after an exhausting day.
Quench! Bistro & Bar is located at 81 Lorong Chencharu #01-10 ORTO, Singapore 769198. +65 6257 3657. Open Mon-Fri 11am – 3am, Sat-Sun 9am – 3am.
Leban Moonlight Prata
New kid on the block Leban Moonlight Prata has got all your Indian food cravings covered. An extensive menu that includes traditional prata, thosai and naan to be eaten with Tandoori Chicken, Palak Paneer and Prawn Masala, wash it down with a satisfying cup of Teh Tarik. Open 24 hours a day, step into this air-conditioned haven any time of the day for your Indian food fix.
Leban Moonlight Prata is located at 2 Jalan Leban, Singapore 577547, +65 9002 5150. Open 24 hours.
Piedra Negra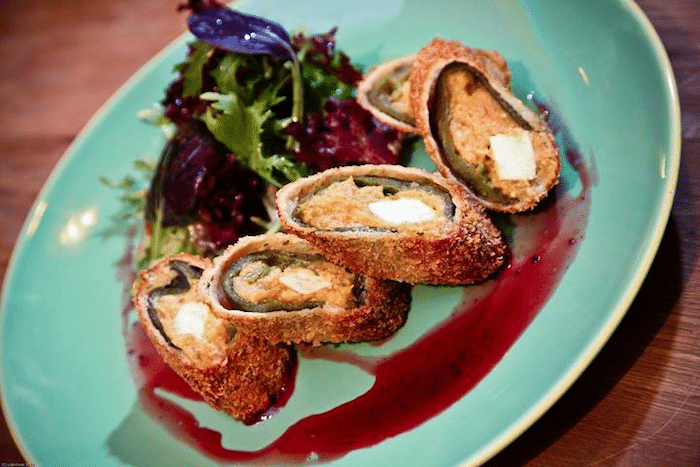 On the hunt for some late night comfort food? You can't go wrong with Pedra Negra's Mexican menu. Ideal for all appetites, from the famished to those just looking for a bite or if you're simply thirsty, this warm hole in the wall spot is where it's at. Order the Fajitas or Freshly Made Guac to share or go straight for the burrito to silence your growling stomach. Plus they've got vegetarian options!
Piedra Negra is located at 241 Beach Road, Singapore 189753, p.+65 6291 1297. Open Sun-Thu 12pm-12am and Fri-Sat 12pm-2am.
126 Dim Sum Wen Dao Shi
Open all day, every day, 126 Dim Sum Wen Dao Shi is the place to go when your Hong Kong withdrawal symptoms kick in. Serving up authentic Hong Kong Dim Sum complete with the vibes, this is the place to go when the craving hits. You will find your standard Siew Mai and Kong Ba Baos along with more filling options like Thai-style Fried Crab Dong Fen.
126 Dim Sum Wen Dai Shi is located at 26 Sims Ave, Singapore 387449, p+65 6746 4757. Open 24hrs; 1086 Serangoon Road, Singapore 328187, p. +65 6297 5032. Open Daily from 5pm-2am.
Big Street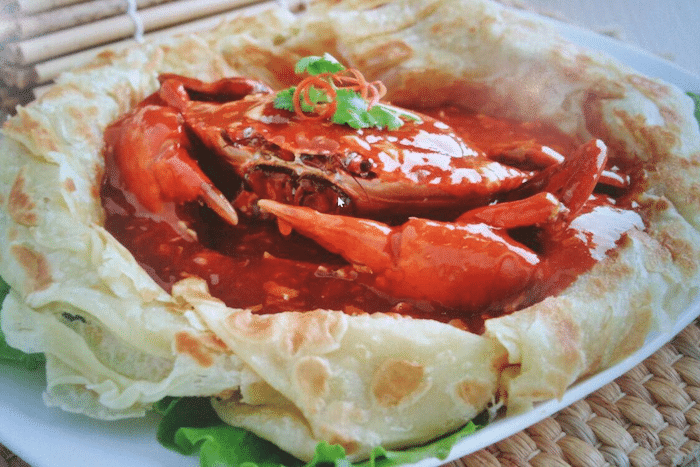 Whether you do shift work or you've come from a heavy night of partying, head to Big Street along Jalan Besar for an early cuppa joe or a 'nightcap'. If your looking for local breakfast eats like Kaya Toast and Prata or a more substantial meal like Hainanese Chicken Rice and Char Kway Teow or even Fish Head Curry and Pepper Crab to feast with friends, Big Street has got it all.
Big Street is located at 104-106 Jalan Besar, Singapore 208828, p. +65 6100 2661. Open Sun-Thu 10.30am-11.30pm & Fri-Sat 10.30am-2.30am. 
Blue Label Pizza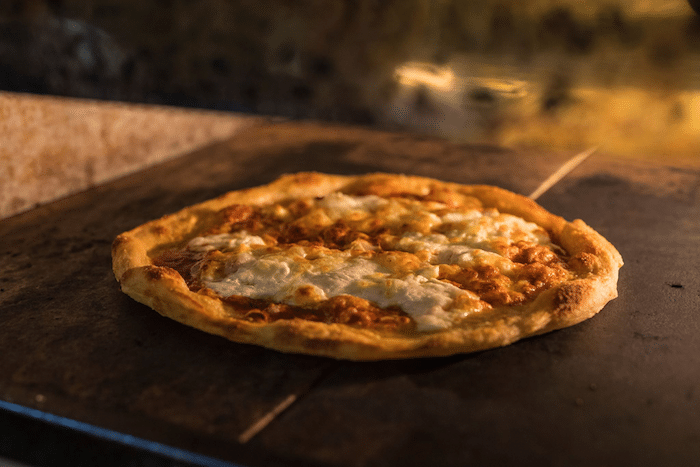 The hot new Pizza joint, Blue Label Pizza is open till 12 am. Great news for those of us who binge Netflix food shows after dinner and then have an almost painful craving for a quality slice or two before bed. The Original Famous with a five cheese blend hits the spot or get the Dr Pepperoni for a spicy bite. Vegetarians will love the combination of bechamel, kale, asparagus and pistachios on their Green Machine Pizza. Paired with a glass of red, this is a divine supper time choice.
Blue Label Pizza is located at 28 Ann Siang Road, #B1-01, Singapore 069708, p. +65 9821 9362. Open Mon-Sat 12pm-2pm & 6pm-12am.