Late-Night Food Delivery in Singapore To Beat Supper Cravings Past 10PM During This COVID-19 Shutdown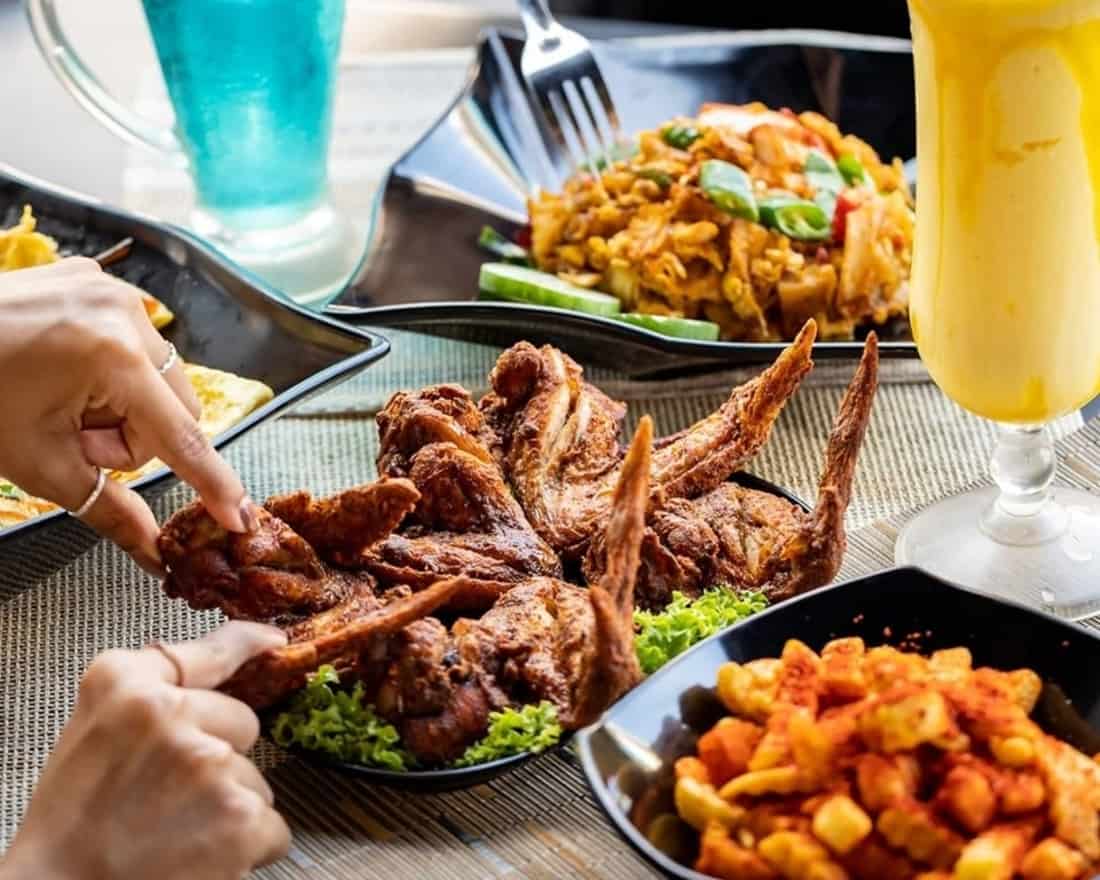 PUBLISHED April 20th, 2020 06:30 am | UPDATED May 26th, 2020 05:10 pm
Time and hunger pangs wait for no man. Luckily, when the midnight munchies hit, we Singapore night owls have plenty of grub to choose from – even during this circuit breaker. Whether your cravings skew Mexican or mookata, dim sum or ramen, these late-night delivery and takeaway options ensure you won't go to bed hangry past 11pm. Cosy up in your comfiest PJs, hop on that Zoom supper club call, and get ordering.
Western
Papi's Tacos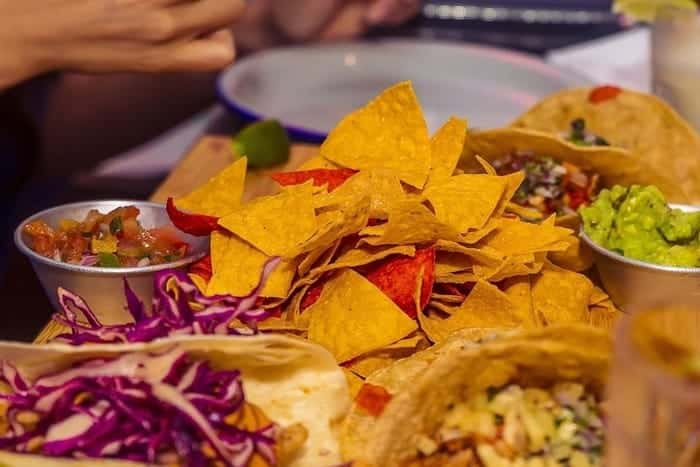 The fiesta never stops at lively taqueria Papi's Tacos, now delivering islandwide 24/7. Get the midnight party going with Chips + Guacamole (S$8), pulled pork tacos (S$12), and oozing quesadillas – they've even got build-your-own DIY Taco Kits (S$99++) if you're down for getting messy. And with pre-mixed margaritas in flavours like strawberry and spicy mango (from S$60 for a one-litre bottle), it looks like any hour is happy hour.
Papi's Tacos is located at 39 Seah Street, #01-01, Singapore 188395. Open for islandwide delivery and takeaways 24 hours daily. Order online here, or call +65 6258 0701 after 9.30pm. 
Barbary Coast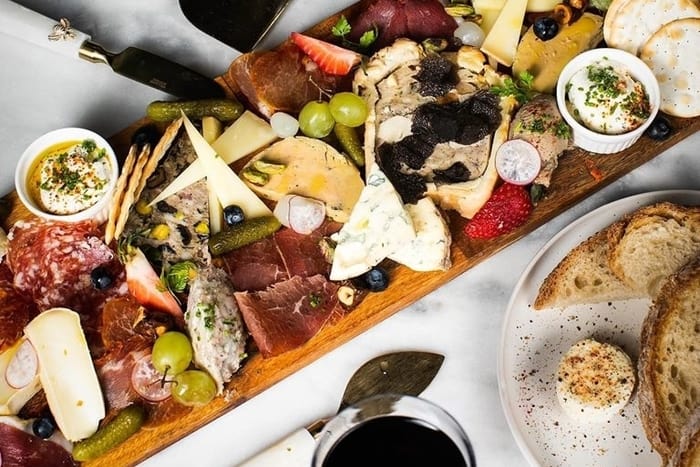 Sup the old-world San Fran way with Barbary Coast's indulgent bar bites. The famous TTW Sando (S$15) is a marvel of cheesy beef pastrami and tater tot waffles, while the DF Grilled Cheese (S$12) gets downright sinful with four kinds of cheese. For lighter grazing, go classy with their cheese and charcuterie boards (from S$48). Some of their whimsical cocktails are available for takeaway and islandwide delivery as well, including the green-coffee-infused No Sleep Coast (S$55 for 375ml).
Barbary Coast is located at 16 North Canal Road, Singapore 048828. Open for islandwide delivery and takeaways Mon-Sat 2.30pm–12am (last order 11.30pm). To order, call or Whatsapp +65 8869 4798.
Coffeesmith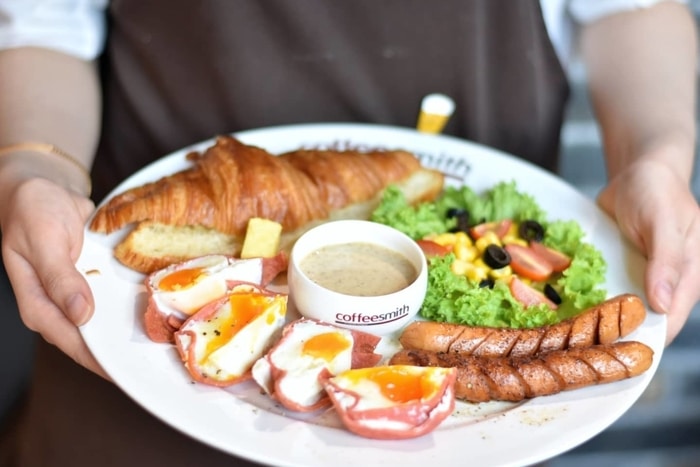 Coffeesmith's Northpoint outlet is taking all-day breakfast to a whole new level, with 24/7 delivery of its croissants, toasts, and salads. Feast on all-time brunch staples like croque monsieur and French toast, or enjoy a late-night teatime with sweet treats including Ondeh Ondeh Cake and New York Cheesecake. And since you're staying up anyway, how about a chai latte or caramel frappe?
Coffeesmith (Northpoint) is located at 930 Yishun Ave 2, Northpoint City South Wing, #01-112, Singapore 769098, p. +65 6250 3009. Open for islandwide delivery and takeaways 24 hours daily. Order via GrabFood, Deliveroo, or foodpanda. 
Chimichanga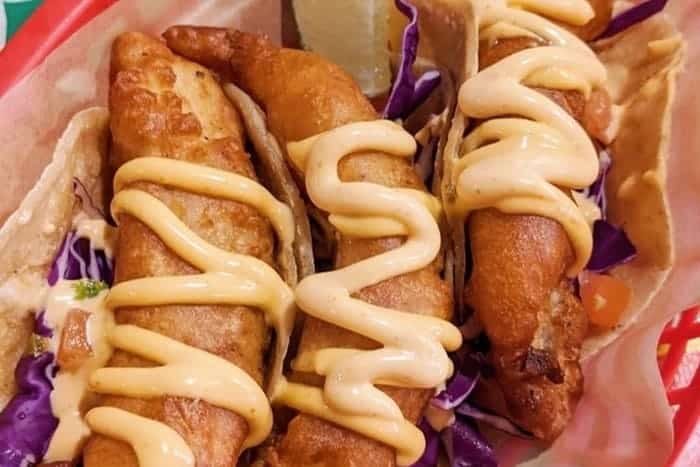 Mex up your supper snacking with Chimichanga's ultra-stuffed classics. This Mexican dive bar has all your pillowy essentials – burritos, tacos, quesadillas, and of course, cheesy chimichangas – on the delivery menu, along with beers and bar bites like spicy Buff-O Wings (S$10). The clincher? They're now offering free delivery islandwide – simply enter the promo code 5OFF.
Chimichanga is located at 36 Dunlop Street, Singapore 209364, p. +65 6293 3314. Open for islandwide delivery and takeaways daily 12pm–1.30am (last order). Order online here.  
Fat Boy's The Burger Bar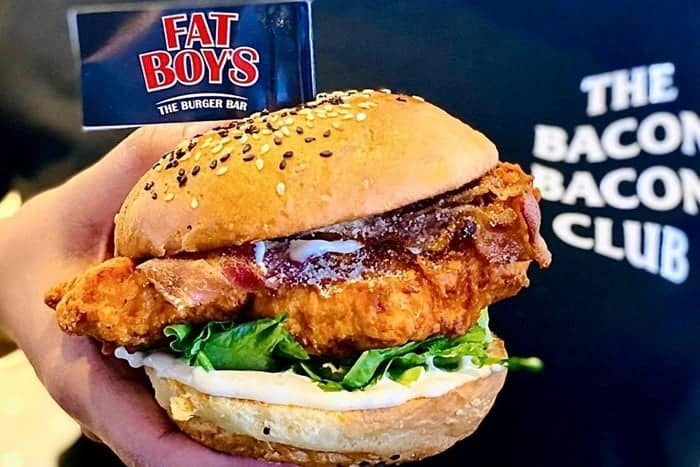 Our plans for this circuit breaker? Getting steadily fatter on Fat Boy's massive burgers and shakes. This burger joint dishes up more than its fair share of guilty pleasures, from double-patty cheeseburgers to Bacon Cheese Fries (S$8) and that all-American classic, Waffle Fried Chicken (S$14.50). Don't forget to bring your own container if you're doing takeaways – you save the earth and 10% off your total bill here.
Fat Boy's The Burger Bar has outlets in Upper Thomson, Orchard Road, Holland Village, Boat Quay, and Serangoon Gardens. Open for islandwide delivery and takeaways daily 11am– 11pm (last order 10.30pm). Order online here. 
Asian
Kko Kko Na Ra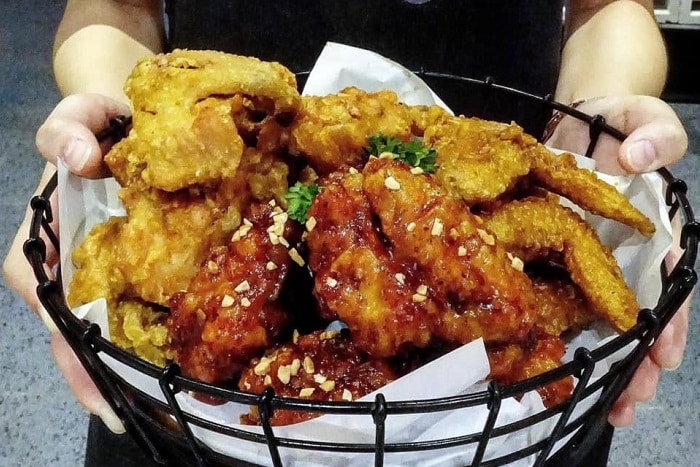 The best place to be at midnight, in our opinion? Wrist-deep in a bucket of crispy fried chicken. And at Korean joint Kko Kko Na Ra, you can take your pick from no less than six kinds, including cheese sprinkle, yang nyum (a spicy-sweet dipping sauce), and spicy garlic (from S$20). Other Korean nibbles available for delivery include Tteokbokki (S$25), Seafood Pancake (S$25), or if you're up for something nourishing, Kimchi Stew (S$18++). Be sure to check out their Facebook page for deals of the day!
Kko Kko Na Ra is located at 68 Tanjong Pagar Road, Singapore 088489. Open for islandwide delivery and takeaways daily 11am–11.30pm (last order). To order, call or Whatsapp +65 9777 8730. 
Swee Choon Tim Sum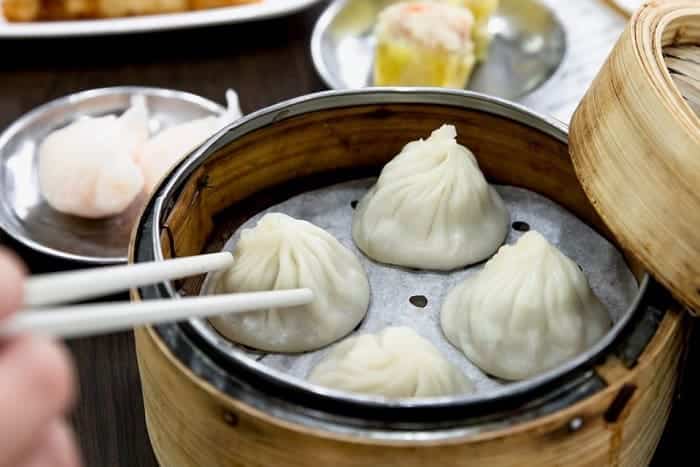 Dim sum might be more of a daytime thing, but hey, these morsels of joy are just as juicy by night. Swee Choon's extensive dim sum list includes such favourites as Shanghai Xiao Long Bao, Pan-Fried Pork Dumplings, and for a kick of spice, Sichuan Chili Oil Wanton (all S$10.40 for eight). It doesn't disappoint on the sweet side of things either – think red bean paste pancakes and perfectly flaky Portuguese egg tarts.
Swee Choon Tim Sum is located at 183/185/187/189/191/193 Jalan Besar, Singapore 208882, p. +65 6225 7788. Open for islandwide delivery and takeaways daily 10am–1am. Order online here. 
Srisun Express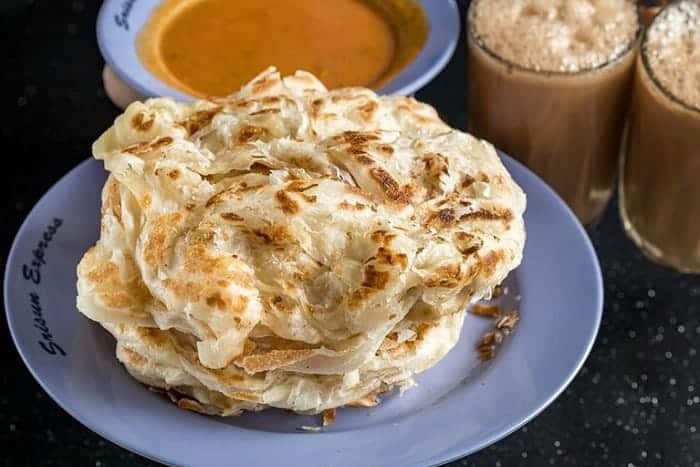 Is there any more iconic late-night duo than prata and Milo? Get your fix of crispy dough, from prata to thosai, at beloved Indian joint Srisun Express. For meaty bites, the Masala Buffalo Wings (S$7.70) are a crowd favourite here. And while you can't get their famous three-litre Milo towers for delivery, sadly, their iced Milo, milkshake, and lassi options will give you all the sugar rush you need.
Srisun Express has outlets in Ang Mo Kio, Bukit Batok, Serangoon, and Tampines. Open for islandwide delivery 24 hours daily. Order online here. 
The Skewer Bar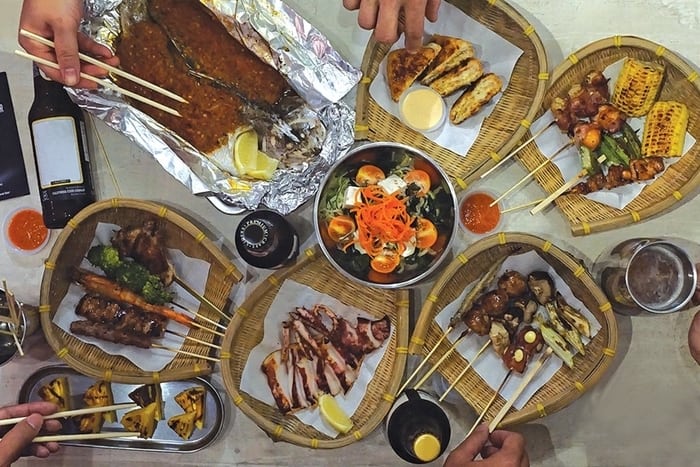 One of Geylang's iconic supper spots, The Skewer Bar gets our late nights sizzling with yakitori and grilled seafood delights. From chicken and lamb to unagi and shishamo – you name it, they've skewered it (from S$1.50 per skewer). If you're looking for heartier fare, there's a great selection of dons and fusion pastas, along with juicy sides like Grilled Japanese Squid (S$7.50), Grilled Stingray (S$12++), and chili-laced Grilled Whole Seabass (S$22).
The Skewer Bar is located at 2 Lorong 25 Geylang, Singapore 388287. Open for islandwide delivery and takeaways daily 11am–3pm and 5pm–1am. To order, call or Whatsapp +65 9642 0837.
Keisuke Ramen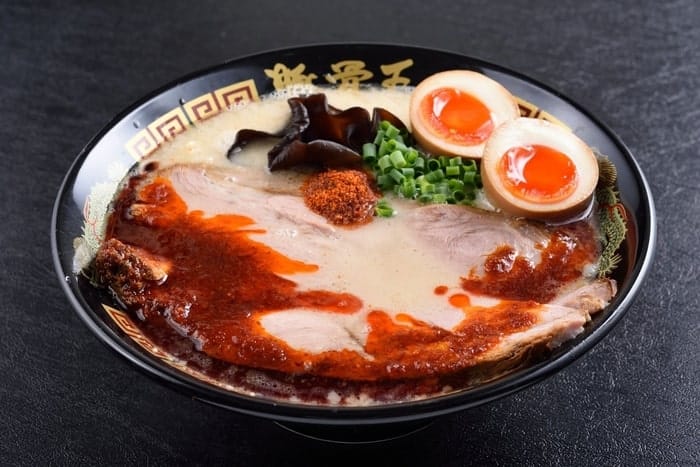 On those nights when cup noodles don't cut it, dial up Keisuke Ramen for slurpworthy tonkotsu broths and crisp gyozas. Most of this ramen empire's various concepts remain open, and you can combine them for delivery. Tanjong Pagar denizens, for instance, can get Spicy Tonkotsu Ramen (S$12) from Tonkotsu King and a donburi from Beef Sukiyaki within the same order. Talk about spoiling us night owls.
Keisuke concepts at Tanjong Pagar, Paya Lebar, Holland Village (Kamo Soba), Clarke Quay (Lobster King), Parkway (Matsuri), and JCube (Tonkotsu King) remain open during this month. Open for delivery within a 3km range of respective outlets, from 11am–11pm daily (last order 10.30pm). To order, check the outlet closest to you and ring directly. 
Tsui Wah Singapore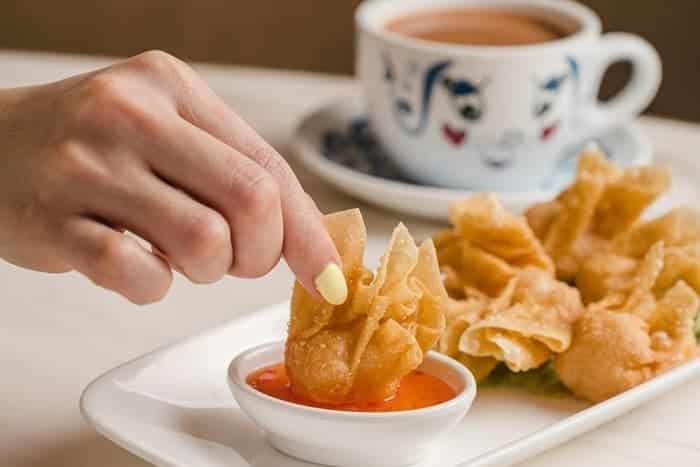 Nothing cures the midnight thirst like Tsui Wah's creamy milk tea. This beloved cha chaan teng's outlet at The Heeren remains open, delivering their signature Pork Chop Buns (S$10), Crispy Buns with Condensed Milk (S$4.71), and stir-fried noodles to the hungry masses. And of course, no Hong Kong-style supper is complete without some milk tea (S$4.12++) or yuen yeung (S$4.12++).
Tsui Wah (The Heeren) is located at 260 Orchard Rd, #02-02 The Heeren, Singapore 238855, p. +65 6366 9270. Open for islandwide delivery daily 11am–11.30pm and for takeaways daily 10.30am–11.30pm. Order online here. Walk-in takeaways are available daily from 10.30am–12.30am (last order). 
Ameen Makan House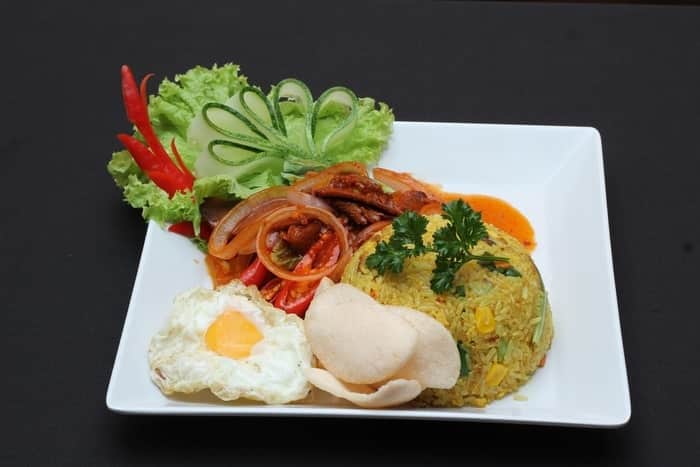 Whether it's Thai, Indian, or Western grub you're after, Ameen Makan House does it all. Tuck into seafood-stuffed omelettes and tomyam soup from their Thai kitchen, and mix it up with some chicken tikka masala and buttery roti if you fancy. We wouldn't say no to piping-hot baked rice at 2am either.
Ameen Makan House is located at 4 Cheong Chin Nam Road, Singapore 599729. Open for delivery daily 11am–3am. For order addresses within 10km of the restaurant, order online here; for addresses located beyond 10km, call p. +65 6465 1000. 
Rochor Beancurd House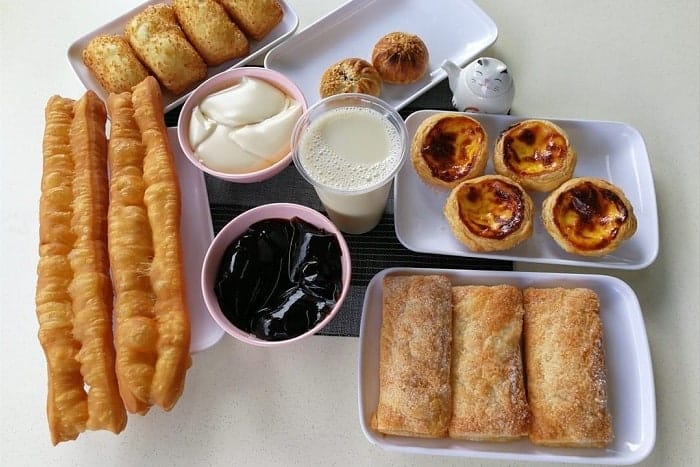 Craving some smooth, silky tau huay? It's Rochor Beancurd House to the rescue with a variety of hot, cold, grass jelly, and even green tea beancurd options (from S$1.80). They're also known for their crisp, airy you tiao (S$1.40), best enjoyed dunked in a glass of soya bean milk (from S$1.60). Yum.
Rochor Beancurd House has outlets in Geylang and Balestier Road. The Geylang branch is located at 745 Geylang Road, Lorong 39, Singapore 389653. Open for delivery and takeaways 24 hours daily. The Balestier branch is located at 432 Balestier Road, Public Mansions #01-436, Singapore 329813. Open for islandwide delivery and takeaways daily 1pm–1am. To order, call +65 8288 7020 or visit their online site. 
Chuan Chuan Le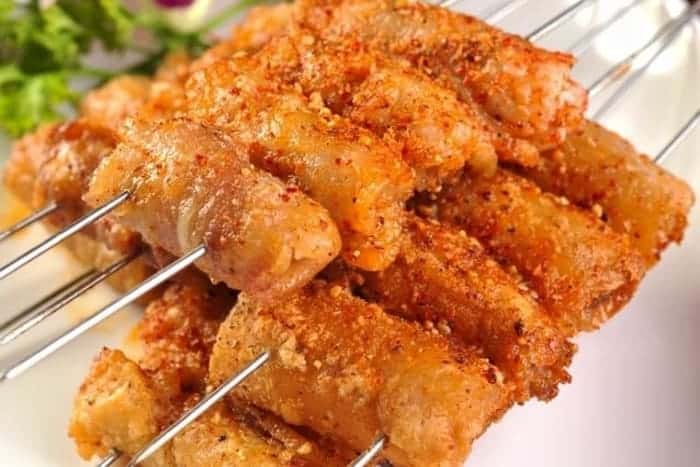 Get your late nights hot and steamy with Chuan Chuan Le's Sichuan dishes. The set meals menu includes spicy staples like Dried Chili Chicken (S$21.80) and Chili Oil Fish (S$27.30) that pack quite a punch. The a la carte selection for delivery is fairly lean, but really, their crisp chicken wing skewers (S$12) are all we need.
Chuan Chuan Le is located at 64 Horne Road, Singapore 209072, p. +65 6291 6466. Open for delivery daily 4pm–12am. Order online here. 
Brinda's
A name that most night owls are familiar with, Brinda's fulfils our Indian food cravings all hours of the day and night. Is there anything more comforting (or calorie-packed) than Butter Chicken (S$14) or a Mutton Briyani (S$11.50) at 3am? We think not. Their fluffy pratas, naans, and thosai are also worth getting doughy for.
Brinda's is located at Blk 162 Bukit Merah Central,#01-3533, Singapore 150162, p. +65 6274 6327. Open for islandwide delivery 24 hours daily. Order online here. 
Thai Hao Chi Mookata
Sometimes a mookata party is all you need. Now delivering islandwide, Thai Hao Chi Mookata has cooked up a small selection of meats and seafood for those late-night hunger pangs.
Take your pick of MSG-free seafood (S$6) or tom yum (S$7) broths with rice, or get a sizzling feast with their Mookata Chicken (S$8.90), Pork (S$8.90), or Wagyu Beef (S$15.90) bento sets.
There's Thai Milk Tea (S$3) to wash it all down too.
Thai Hao Chi Mookata is located at 908 Upper Thomson Road, Singapore 787111. Open for islandwide delivery daily 5.30pm–12.30am. To order, Whatsapp +65 8553 5581. 
Top Image: Srisun Express