In the Kitchen with City Nomads Chief Alex: Beetroot- Tequila cured salmon recipe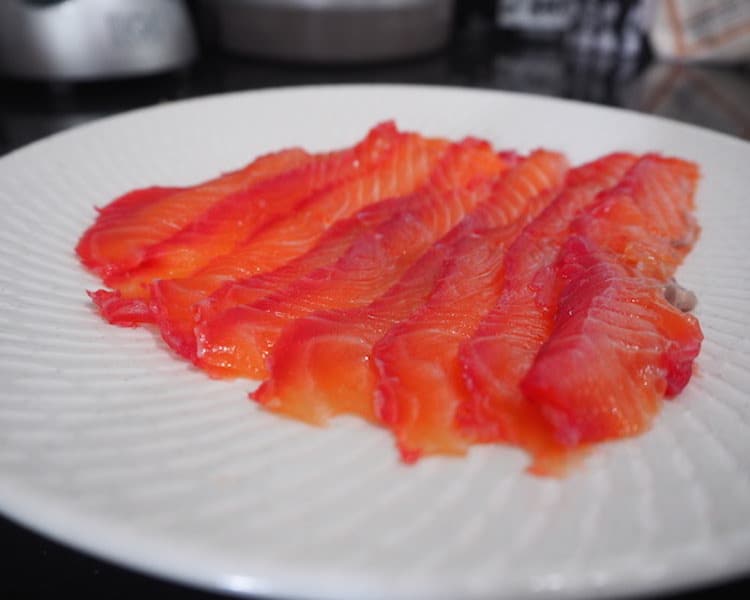 PUBLISHED April 22nd, 2015 04:00 pm | UPDATED June 8th, 2020 08:50 pm
I LOVE SALMON.
I can only assume that growing up eating salmon has made it an integral part of my diet. Smoked Salmon. Baked Salmon. Fried Salmon. Salmon Curry… Cue a Bubba Gump style monologue on the many different ways to eat salmon.
Anyway, one of the easiest ways to prepare this delightful fish is to cure it. And seriously it's so damn simple. It's also great for impressing guest at dinner parties.
So here is how I make my tequila-beet cured salmon…
Ingredients:
A side of salmon (around 800gm is ideal)
zest of 1 orange
zest of 1 lemon
2 beetroots, boiled
50ml tequila (or mezcal if you want that smokey taste
2 tablespoons sea salt
2 tablespoons sugar
Method:
Step 1:  In a mixing bowl, add the tequila, orange and lemon zest, tequila, salt and sugar. Once you've blended the beets, add them in as well.
Step 2: Prepare a long dish covered in clingfilm and place the salmon (skin-side down) on the dish. Slowly and evenly pour the beet-tequila mixture all over your salmon.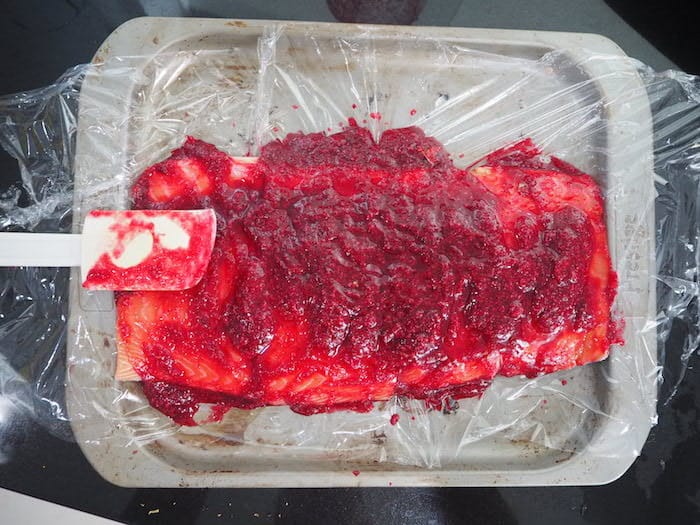 Step 3: Once evenly coated, cover and wrap your salmon in the clingfilm several times. You want a good seal as an spillage of the beet will stain EVERYTHING!
Step 4: Place you salmon in the fridge and find some heavy objects to place on top of it to maintain upwards pressure.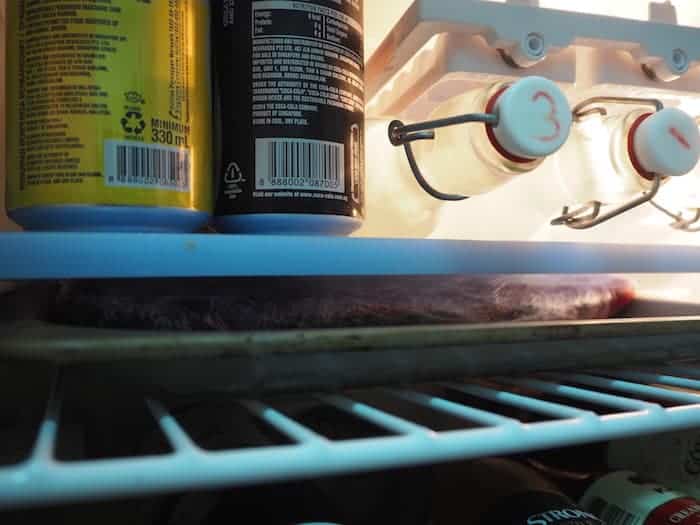 Step 5: Let sit in the fridge for min. 24 hours. At 12 hours, turn the salmon over so the skin is now facing up.
Step 6: Take your salmon out. In a sink carefully wipe off all the residual beet mixture. Keep the salmon as dry as possible as your doing this.
Step7: Slice it up and serve! Once you take off the beet cure, you should eat your salmon within 5 days. I generally find it's the tastiest after a couple of days anyway ;).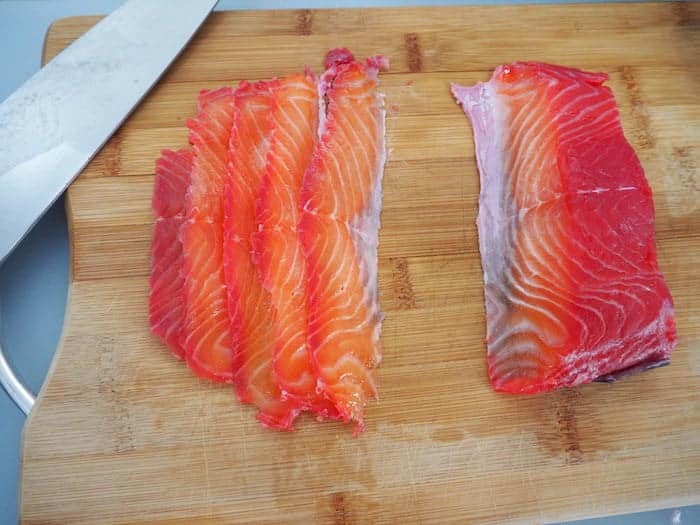 Serve:
Once you've got some pretty salmon slices, ideally find some small potato cakes, latkes or toast, lather it with sour cream and serve the salmon on top. It will be divine. Failing that, yogurt or cream cheese make a nice substitute as well. Enjoy!