Shore To Door: Where To Get Fresh Fish & Seafood Delivered With One Click In Singapore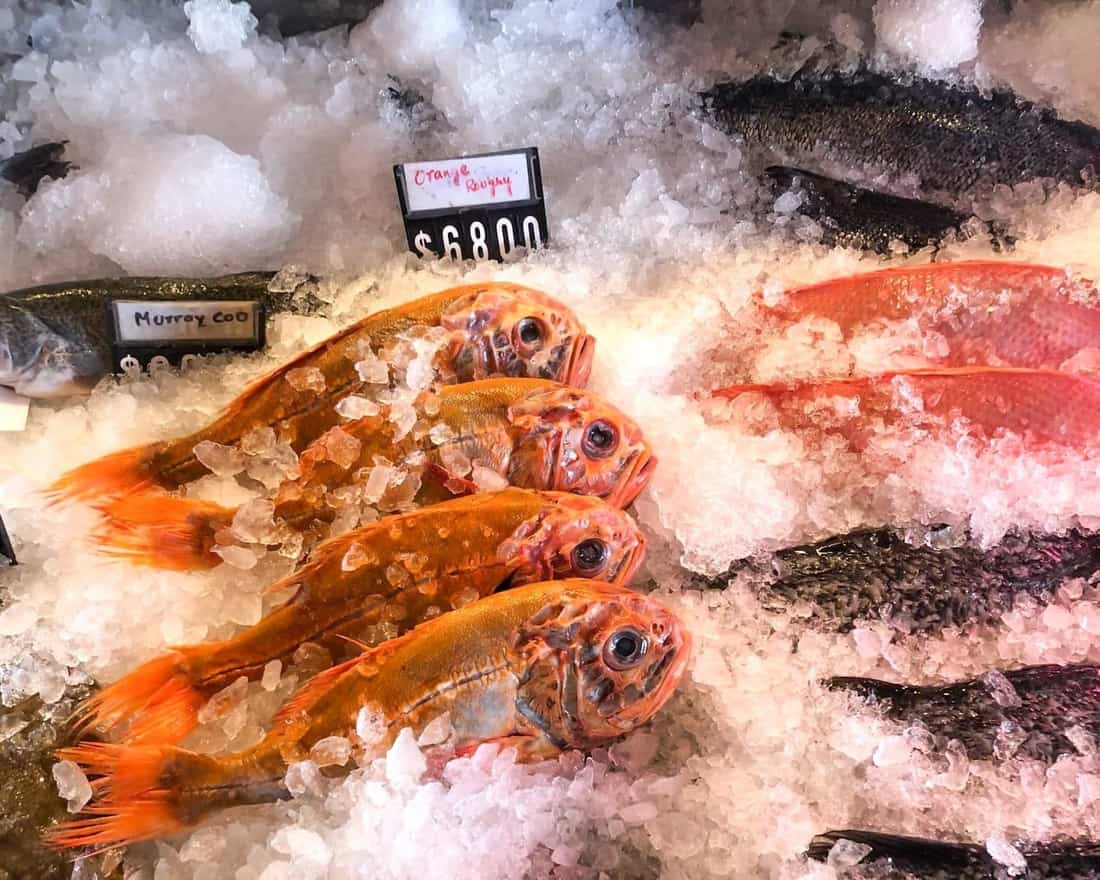 PUBLISHED May 5th, 2020 06:00 am | UPDATED May 16th, 2020 01:42 pm
Seafood feasting at home is swimmingly easy with a sea of online delivery services out there. With old-school market stalls and suppliers going digital nowadays, you don't need to brave the wet markets in person to snag the freshest catch of the day – and some expert guidance to boot. Whether it's whole fish, live crabs, or shucked oysters you're seeking, here're the best seafood businesses in Singapore that deliver from shore to door.
Ah Hua Kelong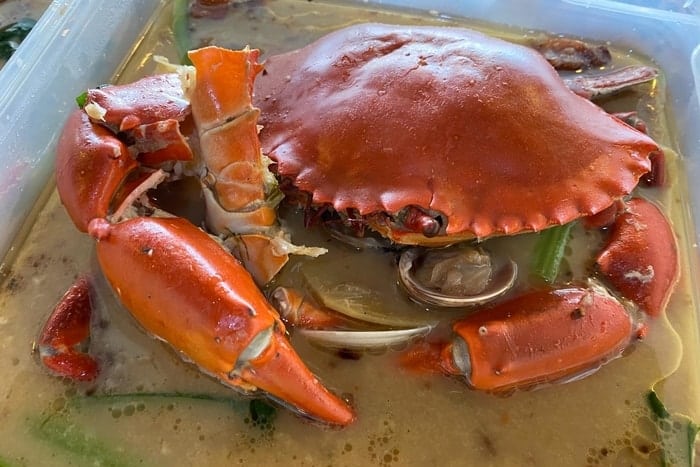 For over two decades, Ah Hua Kelong has been supplying its top-notch seafood gems to Singapore's restaurants – and now, to our homes. Straight from their kelongs off Sembawang and Changi come local favourites like golden pomfret (S$13/650g) and pearl grouper (S$25++), along with live mussels (S$8/kg) and flower crabs. Too busy to hit the kitchen? Simply splash out on their ready-to-cook seafood boils.
Ah Hua Kelong is open for islandwide delivery Mon, Wed, Fri & Sat 3pm–6pm. Shop their products online here.  
Tankfully Fresh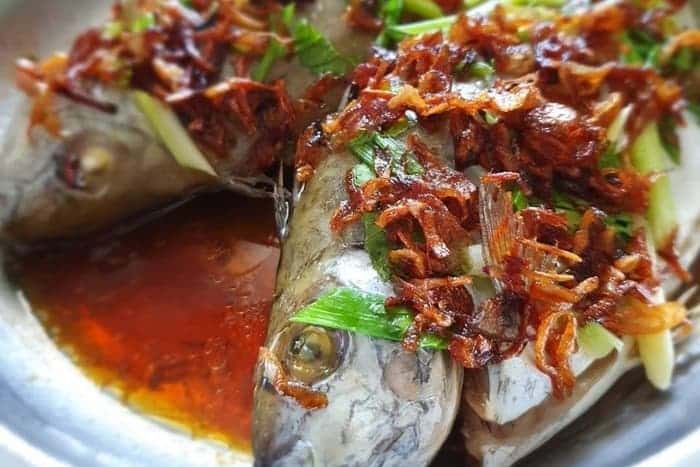 The old-school wet market takes the digital plunge with Tankfully Fresh, the e-commerce arm of Bukit Batok fish shop Sin Chwee. Set up by second-gen owner Jimmy Goh, this online store carries a sprawling range of fish, shellfish, and squid, including popular picks like Chinese pomfret (from S$33) and red-legged prawns (from S$35). There are options for customers to choose how they want their fish cut – just like at your friendly neighbourhood wet market.
Tankfully Fresh is open for islandwide delivery daily 10am–10pm. Shop their products online here. 
Evergreen Seafood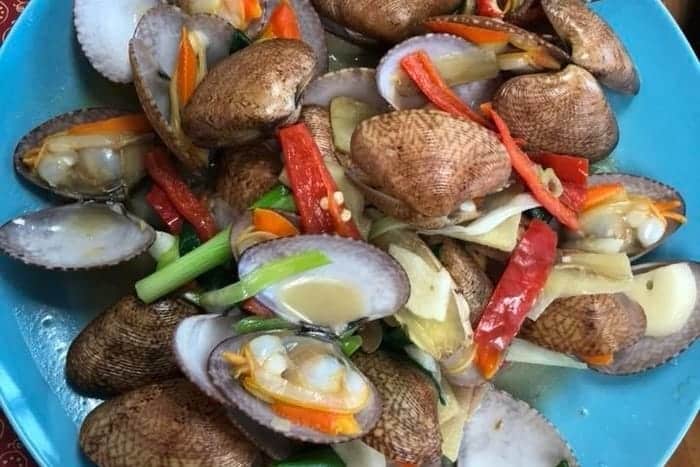 Sustainability is a watchword at Evergreen Seafood – this supplier takes pains to source its catch from farms and fisheries with certified responsible practices. It's a great place to shell out on gloriously fresh crustaceans, with live Western Australia rock lobsters (S$149), live Canada Dungeness crabs (S$58), and live Boston lobsters (from S$32) among their bestsellers. There's a cracking array of live oysters and clams as well.
Evergreen Seafood is open for islandwide delivery daily 9am–6pm. Shop their products online here. 
Dishthefish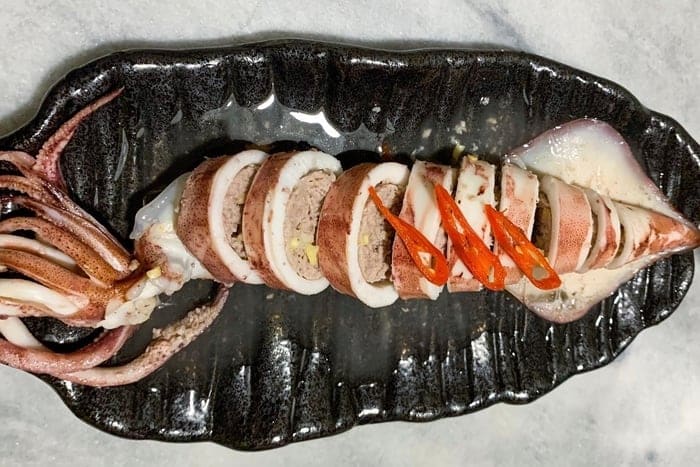 Dishthefish dubs themselves 'New Age fishmongers', and with good reason – their site comes packed with friendly advice for the unseasoned shopper. Their fresh and frozen seafood come sorted by health benefits, as well as by cooking styles like frying, steaming, and soups – handy if you're looking to explore your options. What's more, their recipe bundles make cooking delightfully fuss-free – the Teochew steamed fish bundle (S$35.90), for instance, features ingredients like mushrooms and pickled veggies to pull the dish together.
Dishthefish has outlets in West Coast Plaza and Tiong Bahru Market. Open for self-pickup Mon-Sun 11am–5pm (West Coast) and Tues & Sat-Sun 8am–12pm (Tiong Bahru; temporarily closed during the COVID-19 circuit breaker). Open for delivery Tues-Sat 2.30pm–7pm. Shop their products online here. 
ACE Fish Market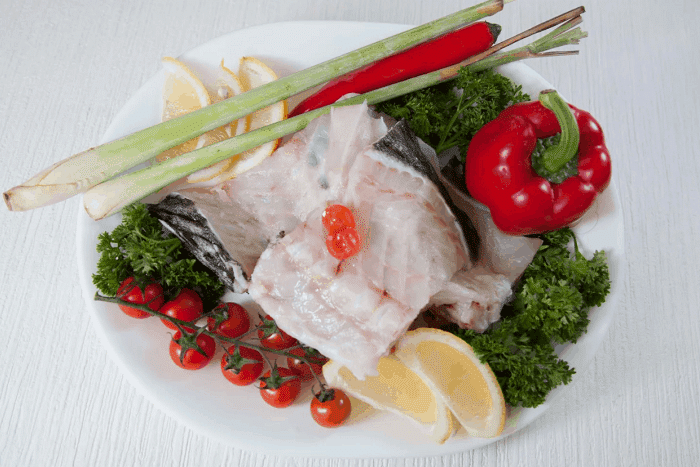 Singapore's newest fish farm is making a splash with its high-yield, high-tech offerings. Launched by the Aquacentre Culture for Excellence, this offshore farm is set to yield a whopping 20 times more fresh fish than the conventional coastal farm. Thanks to their game-changing filter tech, all fish harvested here are chemical-free and vaccine-free. Thus far, they've got whole sea bass (S$17.90) and various cuts of grouper up for the feasting.
ACE Fish Market is located at 32 Netheravon Rd, C/O Changi Sailing Club, Singapore 508508. Open for self-pickup Mon-Sat 10am–6pm and for delivery 9am–11am and 2pm–4pm. Shop their products online here. 
Kühlbarra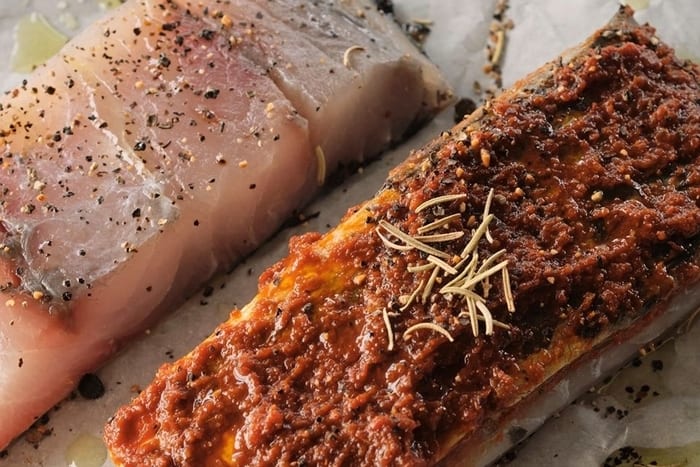 Barramundi farm Kühlbarra has supplied its catch to the Michelin-starred likes of Candlenut and Labyrinth, so you know you're getting some top-notch fillets. Ocean freshness is guaranteed here – this open-sea farm harvests its fish to order, fillets them in a cold room, then vacuum-packs each piece individually. Take your pick from various cuts of barramundi including belly (S$21.40), fish head (S$12.80), and bones (S$8.50), and get inspired with the many chef-created recipes on their site.
Kühlbarra is open for islandwide delivery Mon-Sat 9am–8pm. Shop their products online here. 
Hai Sia Seafood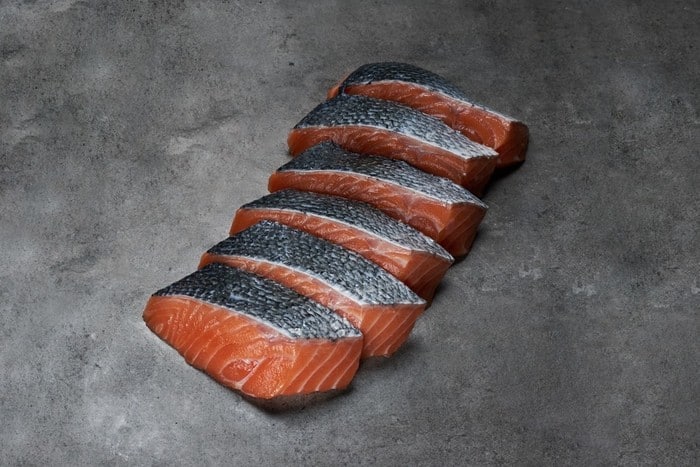 Starting out as a humble hawker stall in 1976, Hai Sia has scaled up into one of Singapore's most well-known wholesalers. With an online store launched just this April, they're now bringing the day's prize catch from across the region to our homes. Net your fill of fresh gems like wild-caught ang kar prawns (from S$9.50) and barramundi (from S$5.40), or load up on frozen treats like Norwegian trout (S$8.90) and sustainably-farmed hoki fish. Hate deshelling prawns? They sell 'em plump and peeled here (from S$7.40).
Hai Sia Seafood is open for islandwide delivery Tues-Sun 10am–3pm. Shop their products online here. 
Apollo Marine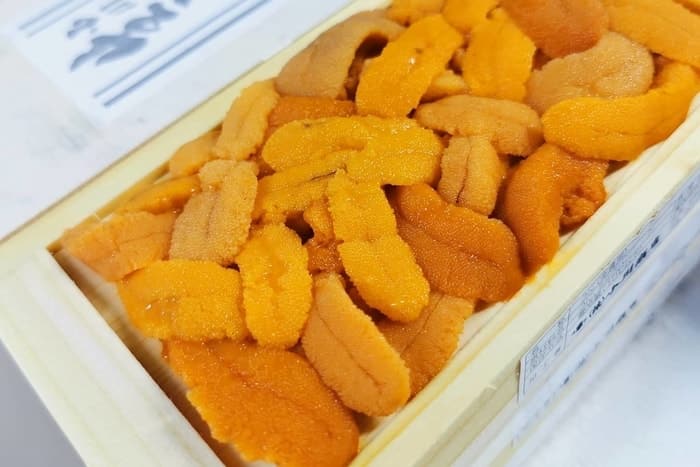 Singapore's first and only vertical fish farm, Apollo Marine prides itself on sustainable rearing the high-tech way. This cutting-edge farm teems with an array of fish and crustaceans to please the gourmets – you'll find delicacies like kinki fish (from S$40.66), live Alaskan king crabs (from S$380.06), and uni (S$62.06) fresh for the picking. And to luxe up your seafood extravaganza, how about shelling out on some Japanese green caviar (S$12.84/100g)?
Apollo Marine is located at 24 Seletar West Farmway 2, Singapore 798101, p. +65 6481 1338. Open for self-pickup and delivery daily 9am–6pm. Shop their products online here. 
9s Seafood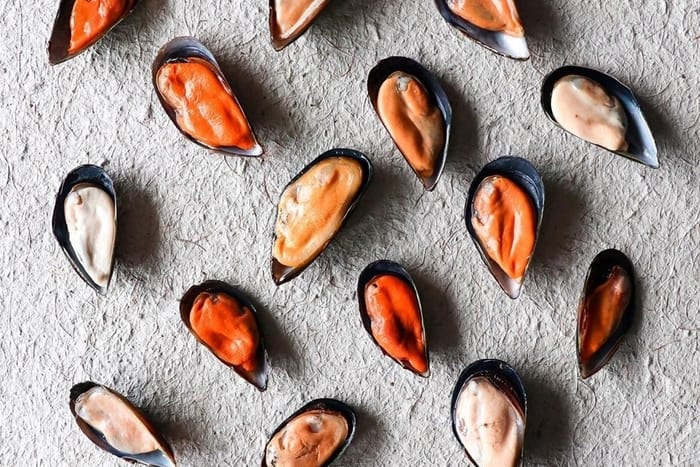 Seafood, spice, and everything 9s comes together at this Chinatown roadside stall-turned-online supplier. Whether it's Spanish mackerel (from S$20), glass prawns (from S$11), or sea bream (from S$6) you're fishing for, you'll probably find it among their impressively varied collections. To help you in cooking for the fam, there're steamboat bundle (S$80), 'growing child' bundle (from S$55), and uber-trendy keto bundle (S$99) options.
9s Seafood is open for islandwide delivery Tues-Sun 9am–4pm. Shop their products online here. 
Greenwood Fish Market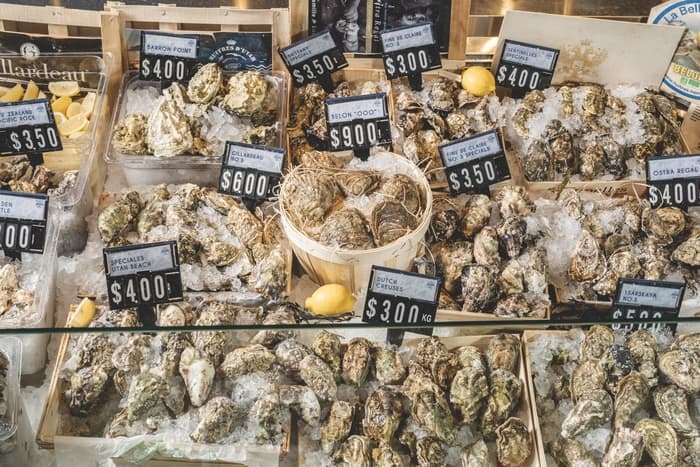 If Greenwood Fish Market is your go-to restaurant for seafood feasting, whip up your fave dishes at home with their wholesale fresh catch. Their seafood market stands out with quite the haul of specialties from all over the world, from fresh John Dory fillets (S$15.50) to yellowtail kingfish cuts (from S$18.20). Where else could you reel in Mediterranean delicacies like turbot (from S$78.40) or deep-sea gems like orange roughy (S$68)?
Greenwood Fish Market has outlets in Bukit Timah and Quayside Isle. Open for self-pickup and delivery daily 12pm–9pm. Shop their products online here. 
Ninja Food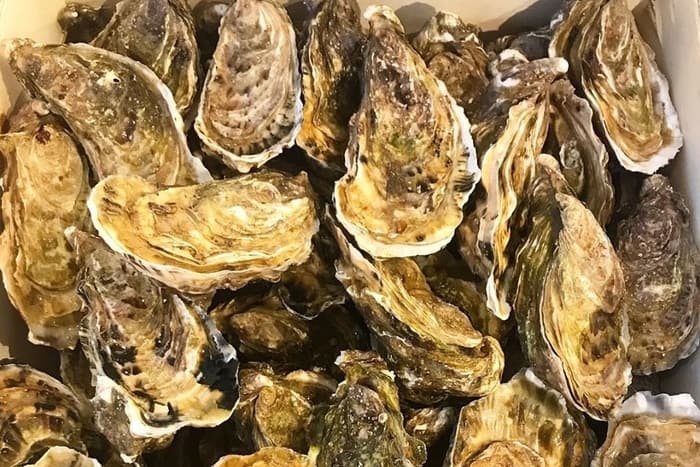 Whizzing fresh seafood to your door is Ninja Food, a supplier with over thirty years' experience in F&B distribution. If a seafood bash is on the cards for you, these are the folks to hit up. Besides a wide selection of fish, prawns, crabs and more, they offer convenient bundle selections for your various party needs. Think live seafood party bundles (from S$168), succulent steamboat packages (from S$98), and even an oyster party bundle (from S$368) complete with on-the-spot shucking services.
Ninja Food is open for islandwide delivery Wed-Sun 2pm–8pm. Shop their products online here. 
Top Image: Greenwood Fish Market