Public Enemy – W!ld Rice's "Challenge" to Democracy?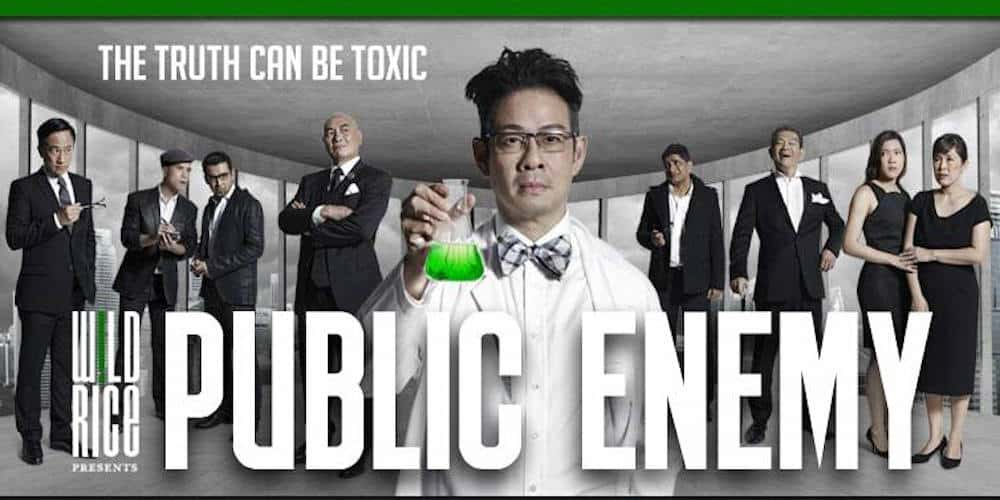 PUBLISHED March 30th, 2015 10:00 pm | UPDATED June 5th, 2020 03:34 pm
W!ld Rice kicks off its 15th Anniversary Season (imagiNATION) with Public Enemy, a powerful play that looks at democracy. Directed by Glen Goei, the play features a powerhouse cast of theatre veterans from Singapore and Malaysia: Ivan Heng, Ghafir Akbar, R Chandran, Serene Chen, Gerald Chew, Brendon Fernandez, Kee Thuan Chye, Lim Kay Siu and Yap Yi Kai.
The original play (named An Enemy of the People) was written by Norwegian playwright Henrik Ibsen in 1882, who was one of the world's greatest dramatists and his plays – especially his best known plays like A Doll's House, Hedda Gabler, The Wild Duck – are the most frequently performed around the world after William Shakespeare's.
W!ld Rice will, however, be presenting the new version by Scottish playwright David Harrower, which was staged to great critical acclaim in 2013 by the Young Vic in London.
The Story
What happens when you speak your mind and your entire community turns against you? Do you stand by what you believe is right? Or do you tell your colleagues, your family, and your friends what they want to hear?
In the W!ld Rice version, the action on stage has been transferred from 19th century Norway to a modern city (perhaps like Singapore) in the 21st century. The place attracts visitors because people believe it can restore or improve their health, or as one character puts it: '[T]he hope that springs in thermals'. Thus, it's preparing to market itself as a world-class resort spa, which in turn, will generate much needed revenue.
The town's chief scientist, Dr. Thomas Chee (Ivan Heng) discovers that the water supply is riddled with toxic bacteria. He rightly considers the health of his fellow residents as well as those who flock to the spa each year, and wants the water cleaned-up. He thinks he is going to be lauded by his community for being astutely observant and mindful of their well-being by going public with the information.
But as you'd expect, his decision pits him against his entire community – it's what usually happens to the bearer of bad news, with something of a political sting in the tail. The mayor (Lim Kay Siu), who also happens to be his brother, works with vested interests to silence him. Overnight, Dr. Chee becomes the enemy of the people; the man who insists on telling truths that no one wants to hear.
The play asks thought-provoking questions about democracy and the freedom of expression. What does it mean to hold firmly to an unpopular opinion in a world where it's easier to conform? Can one man stand up to the tyranny of the majority? When does bravery become naivety?
Director Glen Goei Talks about Public Enemy and SG50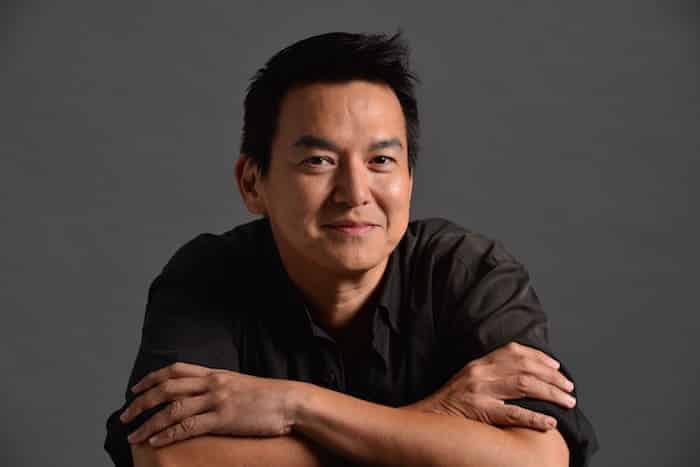 'In the same year that Singapore is celebrating SG50, it felt fitting to me that we should look more closely at the ideas commonly associated with democracy,' says Glen Goei, who's also W!ld Rice's Associate Director. 'Ibsen's play explores issues like the will of the people and the rights of minorities. Can one take precedence over the other? How do you make a difference when everyone around you would rather cling to the status quo?'
When asked why Public Enemy was chosen for their for "ImagiNATION', Glen says, 'We looked at our National Pledge and it made us consider the meaning of the five stars: Democracy, Peace, Progress, Equality and Justice. We felt it was important for us to re-examine the meaning of these concepts 50 years on, in the context of our crowded, fast paced society in an increasingly complex global world.' says Goei.
'Amidst the hoopla of the SG50 celebrations, we wanted to offer a different perspective. Instead of just patting ourselves on the back, we felt it was important to present a reflective and thoughtful look at our past and present, and to consider what we want in the next fifty years.'
We were also curious about why W!ld Rice is performing the David Harrower adaptation instead of the Ibsen original. Says Goei, 'David Harrower's adaptation is contemporary and fresh; his language and dialogue is accessible and immediate to a modern audience.'
The final word from Glen, as to why you should definitely catch the production. 'We are a democracy and as responsible citizens, we must consider what our responsibilities are as voters who live in a country which we share with our fellow countrymen of other races, religions, genders and sexual preferences. I hope this production will be thought provoking and challenge our preconceived notions of democracy and make us question what it means to live in a civilized society.'
'Public Enemy' is running 9-25 April 2015 at the Victoria Theatre. For more information at tickets, please visit SISTIC or W!ld Rice's website.