People's Park Food Centre: An Updated Guide to 10 Famous Stalls Everyone Talks About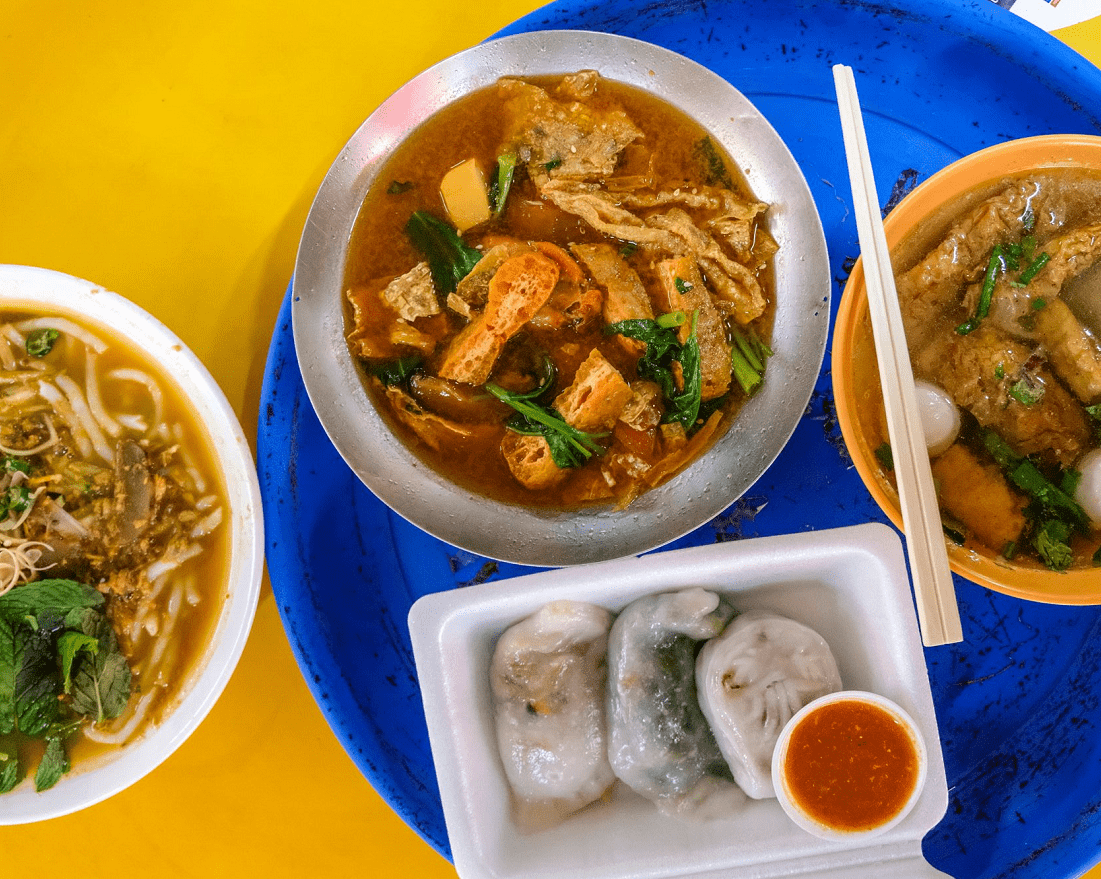 PUBLISHED March 28th, 2019 07:00 am | UPDATED April 13th, 2019 04:31 pm
We Singaporeans can be hard to please – some despise the gentrification of cultural neighbourhoods, others find modern twists on our local favourites refreshing. But some days, nothing beats a revisit to your childhood yong tau fu stall or a heart-warming bowl of frog's leg porridge on a gloomy day. Moving onward from our recent roundup at the (temporarily closed) Chinatown Complex Food Centre, People's Park may be the next best (or nearest) thing. We zero in on the highly-touted stalls that reside in the complex, bird-nets and wet wipes in tow:
Toh Kee Roast Duck (#01-1016A)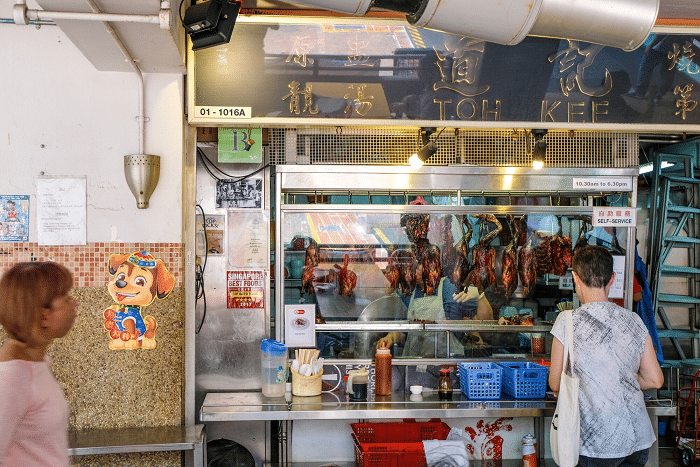 It's one of the oldest vendors of roast meat in Singapore, having been in business since the 1920s. Applying old-school roasting techniques with a 60-year old charcoal roaster, regulars appreciate the malt-crisped skin, dark char and succulent meat that's signature here. Unlike Loh Mei Specialist, Toh Kee holds fast to their roots, which means intentionally gamier meats that may turn off unsuspecting youths, but we give them major props for keeping with tradition and giving us a little piece of history to sink our teeth into. The duck disappears fast, so get a Whole Roast Duck ($32 for 2.2kg) if you want to snag one for your family.
Toh Kee Roast Duck opens from Tuesdays to Sundays, from 11am — 7pm. Closed Mondays.
Loh Mei Specialist (#01-1106)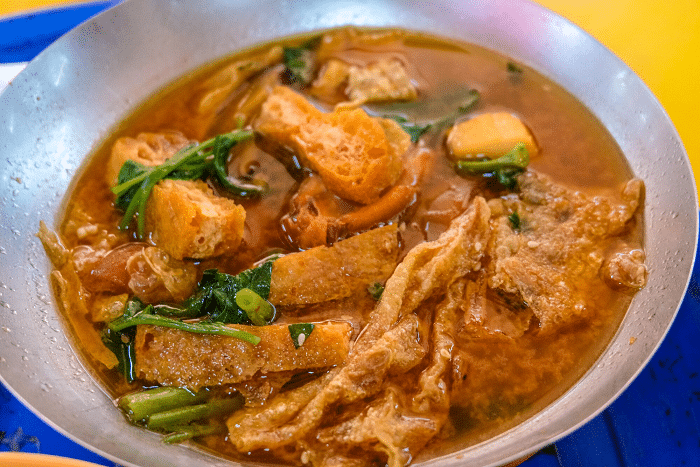 If you've never heard of loh mei or loh kai yik (Cantonese), you're not alone to have never tried this dying traditional dish. Loh Meh Specialist seems to be one of the last surviving stalls serving up the old-timey stew that involves your choice of ingredients like pork belly, offal, cuttlefish and pig intestine's, stewed in a red fermented soybean-based gravy (known as nam yu) that lends a unique colour and distinct flavour. We didn't have much of a yardstick to review this, but many people claim that the gravy has been toned down to suit the palates of younger patrons. Served in a little metal wok and usually eaten with white rice or yellow egg noodles and ranging from $4, $6, to $8, we still recommend trying out this dying speciality and perhaps bringing along older folk who want to reminisce.
Loh Mei Specialist opens Mondays to Sundays, from 12pm — 9pm.
Ri Ri Hong Ma La Xiang Guo (日日红麻辣香锅) (#01-1036)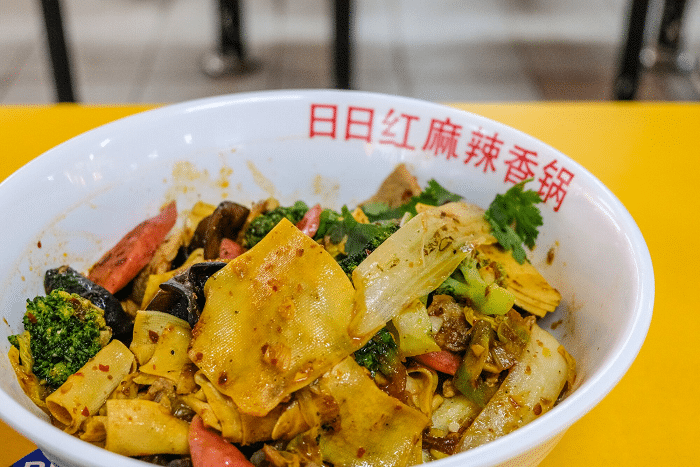 You can't say you've been to People's Park if you've never tried Ri Ri Hong's Mala.  The stall's undeniable popularity has begun to waver over the years, though its monopoly over the mala territory around those parts is clear. Our tastebuds may have been burnt from overuse or we might have caught them on an off-day, but the familiar heat that we've come to know and expect seemed much milder, with the xiao la (least spicy option) barely leaving a tingle. For $10 or $15 you get enough for two and service remains quick and efficient as ever though this may be due to the dwindling crowds. We'd still eat it, though we're definitely heading for the spicier options next time.
Ri Ri Hong Ma La Xiang Guo (日日红麻辣香锅) opens from 11am — 9pm.
Tonic House (财哥之家燉品) (#01-1112)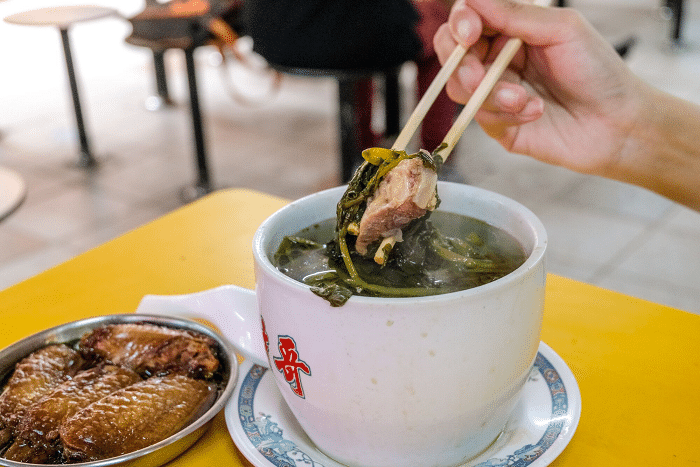 Like most hawker centres, Tonic House is the resident seller of tonic soups, and their Watercress Pork Rib Soup ($4) is pretty standard fare, and comes with a good about of meat. But they also deal out one of our favourites of the trip — the Ma You Ji ($3 for 4 wings) or sesame oil chicken, comes fully saturated in sauce and pulls apart beautifully. There's no room for paiseh pieces here, so make sure you get enough for everyone.
Tonic House (财哥之家燉品) opens from Mondays to Sundays, from 6.30am — 8pm.
Yong Xiang Xing Yong Tau Fu (#01-1084)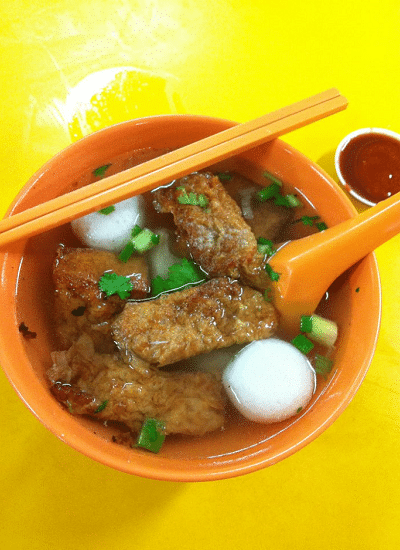 Even as the lunch-hour crowds begin to clear out, the queue at Yong Xiang Xing continues to snake through the complex, and it's been this way since the stall first opened in the 70s. Loved by young and old alike, their signature soup continues to deliver on intense flavour (rice is blasphemy here), and countless reviews have raved about the springy fishcakes and tofu, albeit being a little saltier than most. And it's super affordable too — expect to spend about $4 on 10 pieces.
Unlike other yong tau foo stalls you may be accustomed to, ingredients are selected for you — all you need to do it choose a portion size. While the official closing hours are stated as 4pm, you'll have to time your arrival properly, as the stall usually opens for only a few hours before selling out, and the lines form pretty quick.
Yong Xiang Xing Yong Tau Fu opens from Tuesdays to Sundays, from 1pm till sold-out (around 4pm). Closed Mondays.
Chop Hean Kuan (道记顕坤点心包饺) (#01-1016A)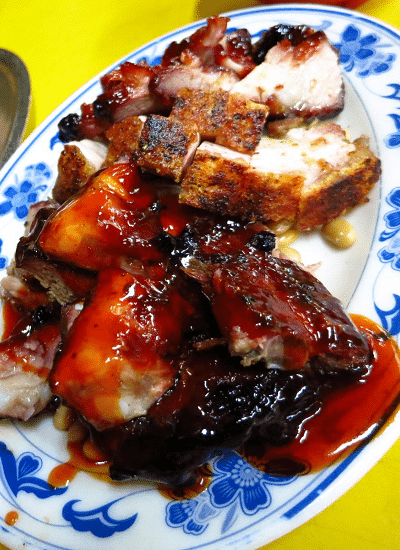 Next door from Toh Kee, Chop Hean Kuan specializes in traditional cakes and kueh. Whether you're sitting down for a mid-morning coffee or grabbing a tea-time snack at lunch hour, look here for a taste of quintessential Chinese desserts and roast meats at pretty affordable prices with many items running under a dollar. The duck rice and char siew are decent, but are nothing special.
Warm and soft Malay cakes, and mini char siew baos are among popular favourites here. With the promise of steamed buns made fresh daily, rest assured that you won't be paying for run-of-the-mill frozen baos here. Egg tarts, Chive Dumplings and many others go for about 80 cents.
Chop Hean Kuan (道记顕坤点心包饺) opens from Mondays to Sundays, 7am — 9pm.
Jin Feng Mei Shi (金凤美食) (#01-1130)
Between two stores selling xiao long bao in the complex, Jin Feng Mei Shi seems to come out on top. With the Shanghai Xiao Long Bao ($4 for 6), value for money is undeniable if you find that you aren't DTF on DTF (read: down to feast on Din Tai Fung). With a steady stream of both local and foreign Chinese patrons, their dumplings, noodles and buns continue to maintain traditional and fusion flavours alike. For something a little out of the norm, try their Seafood Udon Noodle ($5).
Jin Feng Mei Shi opens Mondays to Sundays, from 10am — 10pm.
Chang Jiang G1 Claypot Frog Porridge & Seafood (#01-1144)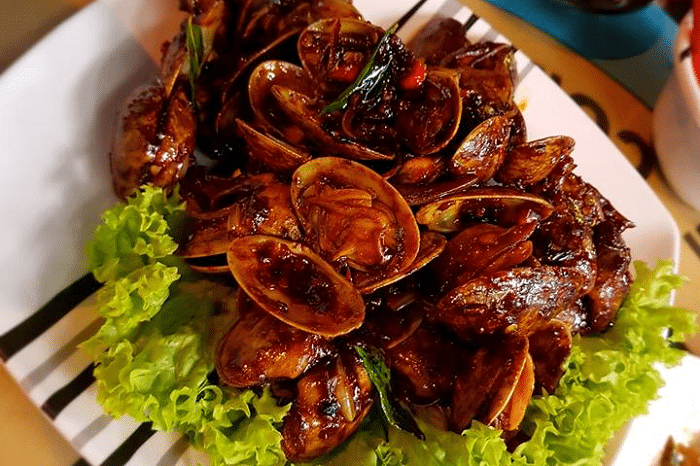 Another resident that's been around for a long time, Chang Jiang G1 Claypot Frog Porridge & Seafood has been known to serve up a mean Century Egg Porridge ($4) and an assortment of sides, but most famously, their Claypot Fried Chilli Frog ($8). Perfect for a cold rainy day and still worth sweating through a blistering afternoon over, you get more than what you pay for, with many reviews applauding the generous portions.
Chang Jiang G1 Claypot Frog Porridge & Seafood opens Mondays to Sundays, from 10am — 9pm.
Fatt Soon Kueh (#01-1012)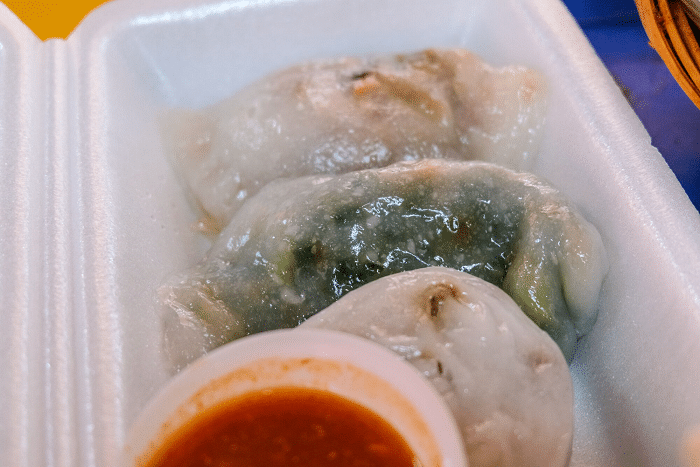 It's home to traditional Teochew desserts and snacks, and most famously, their range of kuehs and at 3 for $3, prices are pretty reasonable, too. With 30 years of experience under her belt, Madam Lim's soon kuehs are known for their chewy (albeit a little thick) skin and crunchy, flavourful fillings. The popularity of Fatt Soon Kueh has not only managed to keep the business going, it's also brought about the birth of two more branches around the island (one in Bedok and one in Hougang), so those living in the far reaches of the city can get their fix, too.
Fatt Soon Kueh (Chinatown) opens Tuesdays to Sundays, from 9am — 6.30pm.