Restaurant Review: Find Authentic Edomae Sushi at Sushi Chiharu, Singapore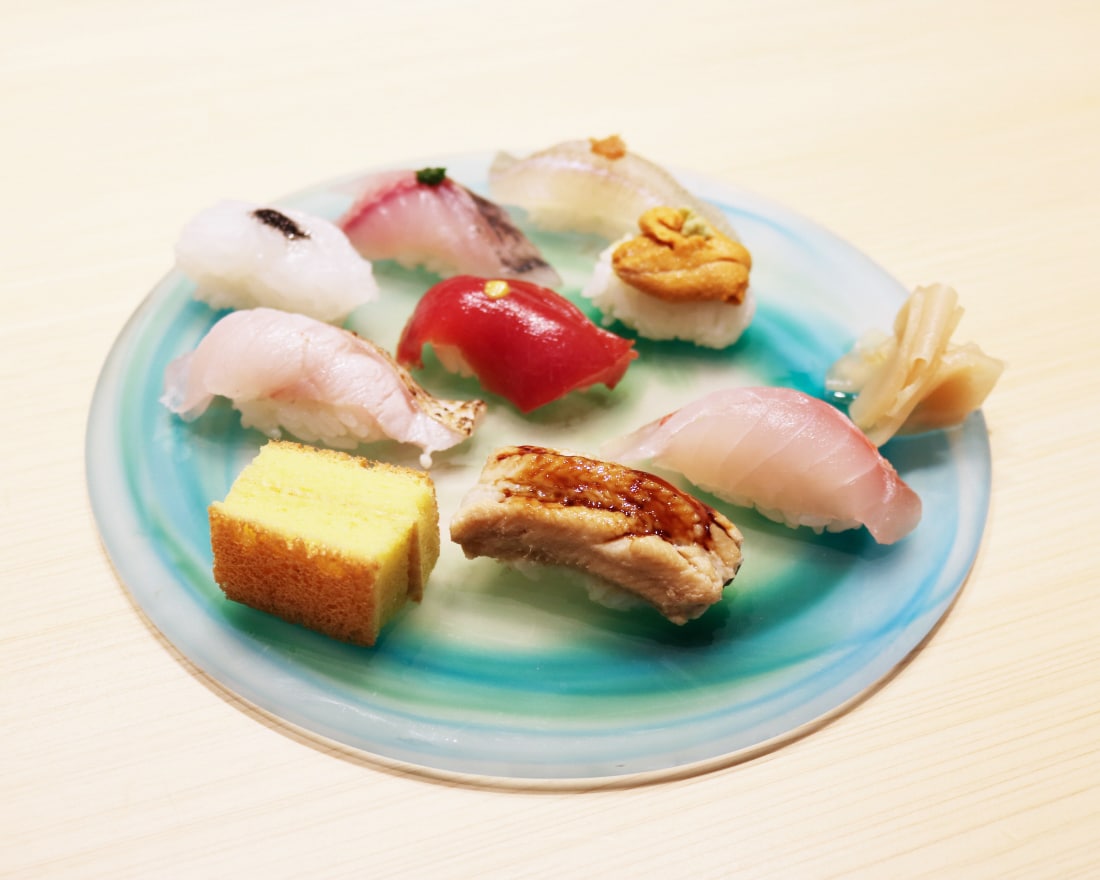 PUBLISHED October 11th, 2018 06:00 am
There are plenty of restaurants like Sushi Chiharu. The thing is, they're not in Singapore. You might see them in the streets of Tokyo, perhaps in a back alley near Shinjuku station or somewhere in Ginza, which is right beside the world-famous Tsukiji Market. But finding genuine Edomae-style sushi here? It's no easy task. Despite that, Chiharu is not one of those celebrated sushi places in town. It lacks the fame of Shinji or of Sushi Ichi – and for a brand whose flagship restaurant in Osaka is a three-time Michelin Bib Gourmand awardee, that seems peculiar.
One thing that strikes me is that the restaurant looks exactly like how you'd imagine a good sushiya to look like. Comfortable leather chairs accommodate 12 people in front of a light hinoki wood counter, and there is not much in the way of decor. There is no music, and the entrance is hidden inside its sister restaurant, Tamaya Dining.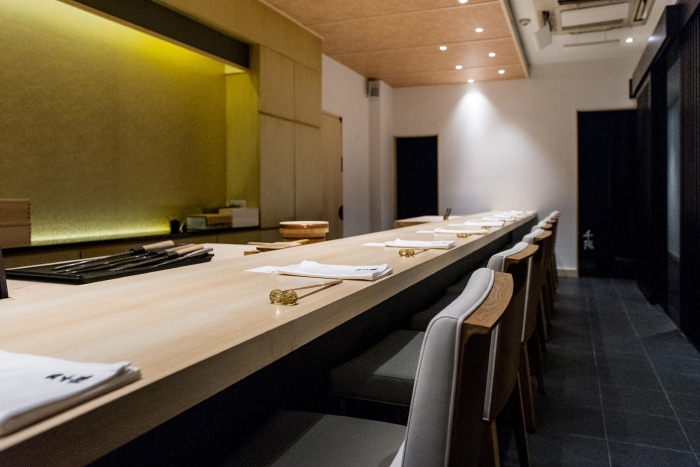 Chef Taba Issei, who comes from Okinawa, specialises in traditional Edomae sushi, a style created by sushi chefs in Edo (the former name of Tokyo) in the 1820s. Marked by the use of vinegar, hot mustard, salt, and soy sauce to preserve fish and seafood, you might think it similar to what we have today – and in a sense, it is. But modern day 'creative' sushi is to Edomae sushi what New York pizza is to Neapolitan pizza: they might taste delicious, but they are not the same.
There are three omakase options to choose from: a Nigiri Course ($90), an exquisite Chef Course ($200), and in the middle, the special Seasonal Course ($140) that I chose. It's a whopping 18-course menu – worth every cent, of course. Chef Taba executes his dinners like a beautiful symphony – mellow at first to establish his techniques before building up the flavours in a steady rhythm. His appetisers come in the form of simmered Matsutake mushrooms and spinach served with aromatic tofu sesame sauce, then slices of lightly grilled belt fish and pacific saury. There is fresh sashimi: briny abalone in the shell, and a mildly sweet sea bream. Sharp, clean, and precise.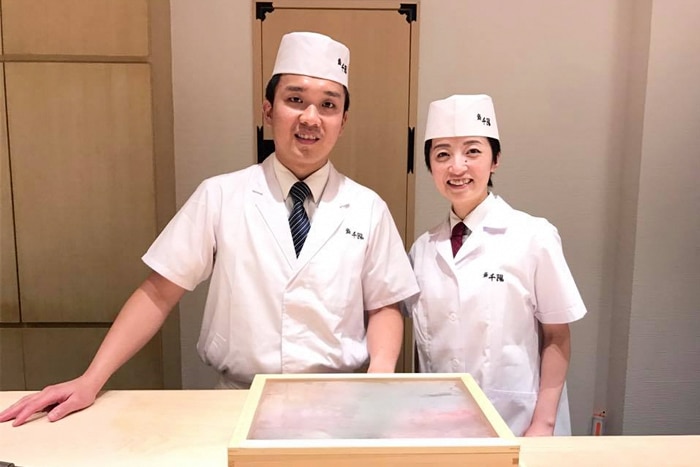 By this point, my cup of green tea has been replenished twice by Ami, the only service staff on hand. As she explains, each 'old cup' is poured away and refilled with a fresh brew to better accompany the food.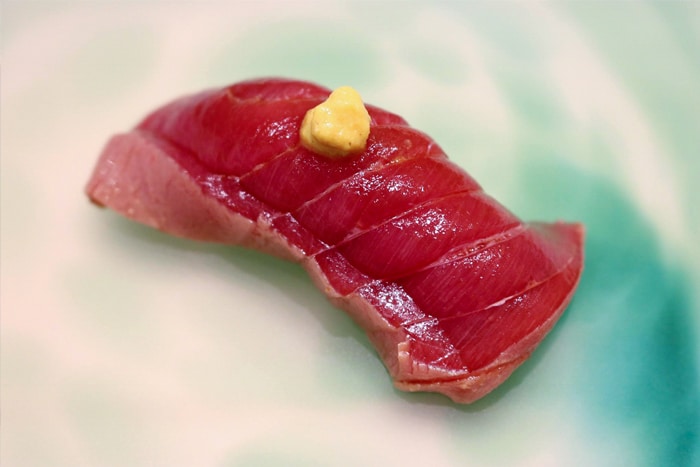 The sushi is the highlight: raw ika with a dot of black ink salt that highlights the squid's sweetness. The pillow of rice, from Niigata, is still warm, mixed with vinegar in a ratio that can only be described as marvellous. There is thin tilefish cured with kombu for a savoury bite, and lean tuna steeped in soy sauce (zuke maguro) for 10 minutes to improve the taste of its red flesh.
Then, the best stuff arrived. Chilled bafun uni, pale yellow and brushed with a slick of salt, is creamy and sweet in the mouth. And there is more uni: this time served in a handroll with negitoro, or minced tuna. It looks beautiful and tastes every bit as good. The chef later grills sea eel in front of us atop a sasa leaf on his gorgeous hibachi grill, finishing off with a sweet sauce over the top.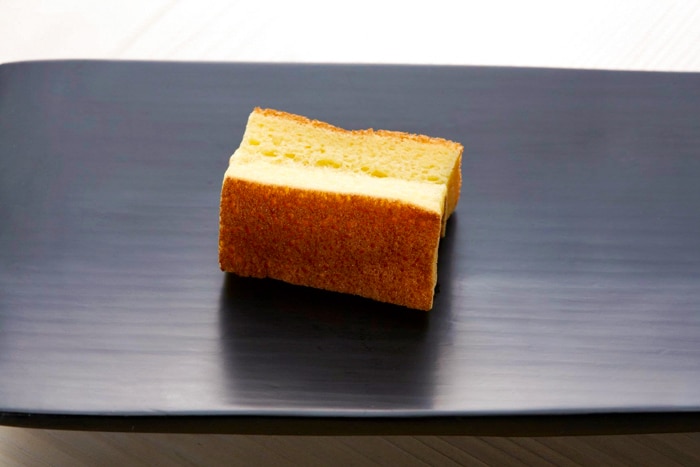 Most edomae sushiyas conclude with an egg dish (kerayaki) and every shop has its own version. Chef Taba's is lightly sweet with a fluffy bread-like texture. It's a fitting end, but there is one more dessert: an excellent deep green matcha pudding that sits in a pool of watery palm sugar syrup, calm and shimmering with brilliance.
Sushi Chiharu is located at 45A Cuppage Rd, Singapore 229464, p. +65 6835 3639. Open Mon-Sat 6pm – 11.30pm, Sun 6pm – 10.30pm. Prices start at $90++ for a 10-piece Nigiri Course.