Band Interview: brb. Is Singapore's Coolest and Newest R&B-Funk Trio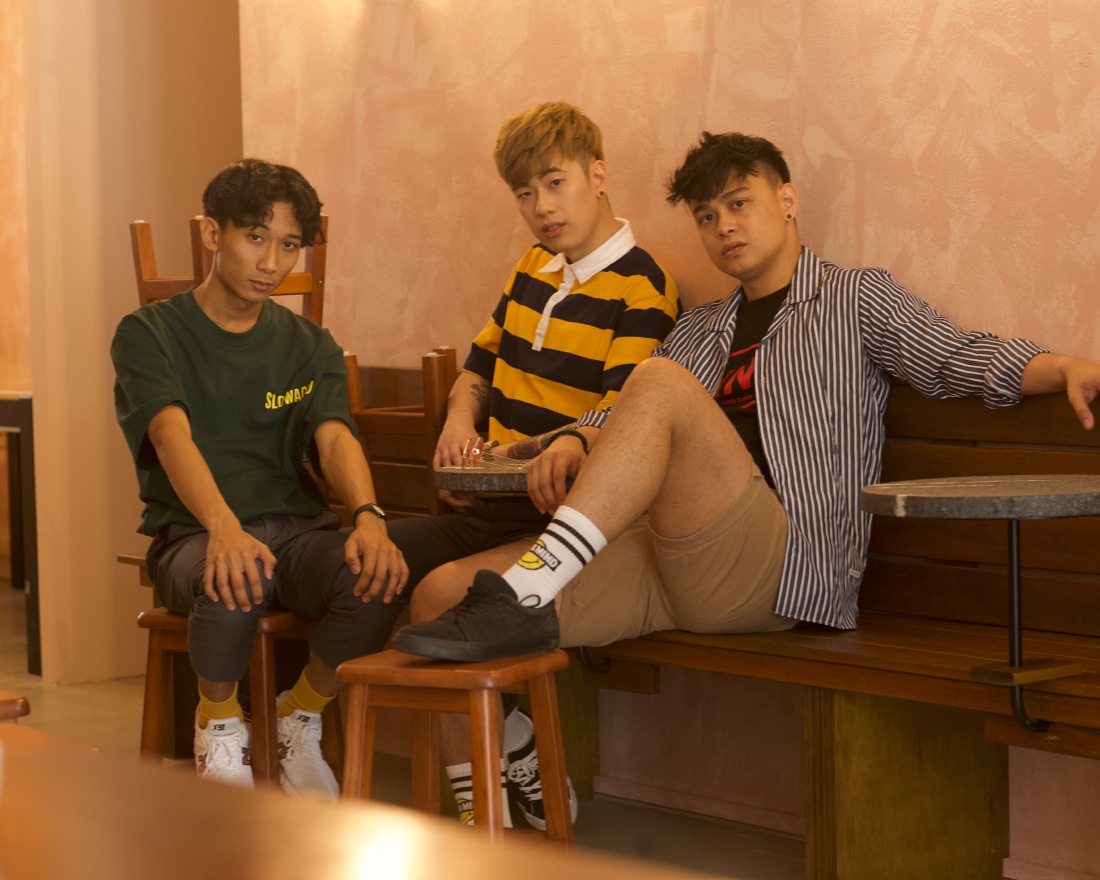 PUBLISHED October 12th, 2018 06:00 am | UPDATED May 18th, 2020 06:34 pm
Oh, what music to our ears this sizzling debut is. brb. has all the makings of the next big name in Singapore music, and if their first ever track 'Cool with It' is anything to go by, it's gonna be one laced with silky smooth R&B and a drizzling of guitar and funk filigree. We talk to the snazzy trio – Clarence Liew (CLO), Auzaie Zie (Disco Hue, Thievves), and Marc Lian (formerly TRICK) – about their very likeable debut track and what we can expect from them next.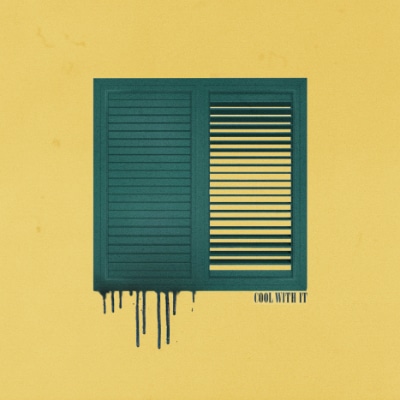 How did the three of you come together?
Z: I was a fan of Marc since 2012 believe it or not and I always knew he existed through music. I even consulted him early this year regarding a track I was working on for my band, Disco Hue. As for Clarence, we've met in 2015 at a random wedding gig that I was doing sound for. Look how the times have changed!
C: I got to know of Marc when he was in the band 'Trick'. I remembered raving to my peers about his band so you could say I was a fan too. Yeah what Zie said, met him at a wedding gig, and remembered the conversation we had about him wanting to go to Liverpool to pursue sound. Look where he is now.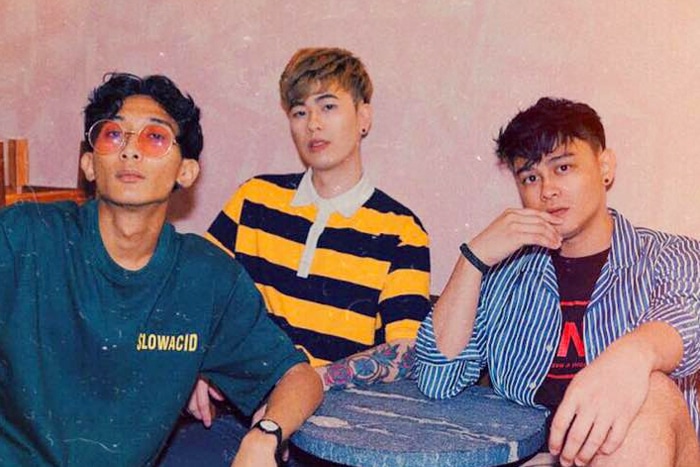 M: Yeah we've been fans of each other for awhile now. Early this year, I reached out to Clarence about collaborating on music together. The first session we had was productive and inspired us to do more.
So I decided to try making something out of it, I knew we had to add another piece to the group and Zie was the guy I had in mind from the get go so I reached out and that's that.
What's the story behind the name?
M: Late night brainstorming for a group name led to many ideas but this one stuck. I have no idea how or why but when Clarence blurted out the three letters Zie and I felt it. It felt right.
Give us the brb. elevator pitch. Why should people check out the band?
M: If you like chill vibes and a good time, you should definitely tune in sometime.
How does your composing process work?
M: There are a few different ways but the best is when we're all together creating in the same space. Zie and I usually work on building the track together while Clarence simultaneously works on lyrics and melody. Then at some point we all focus on the lyrics and melody.
Z: Yeah it's super cohesive. I think it helps that all three of us are songwriters on our own, so the process is really fast.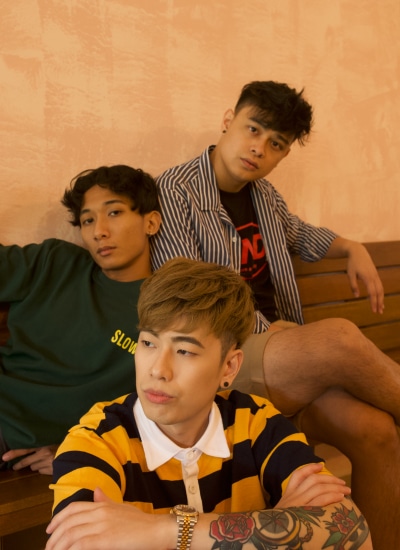 Your debut track, Cool With It, is amazing. Lush synths, electronic drum breaks, and good vibes all round. Is that sort of sound what we can expect from future releases?
M: Thanks! Yeah, it'll be similar overall, though we have some interesting ideas that push our boundaries.
Z: I think we've more or less discovered the brb. sound over many songwriting sessions, but you'll never know how the sound might develop over future releases!
Speaking of which, when can we look forward to an EP?
M: We're focusing on singles right now, but I think an EP next year is pretty certain.
Z: Yeah what Marc said! I think we're just passionate about writing and releasing singles that all three of us can agree on for now. But who knows, it could be an EP!
How about shows? Anything lined up?
Z: We're so caught up in writing and recording we haven't actually thought of building a live set yet.
If you all could pick any dead or alive artist to work with, who'd it be?
Z: Man … this is a tough one. A collaboration with Dean or Bazzi would be dope.
On a musical level, where do you say the music scene in Singapore is heading?
Z: I think it's definitely growing tremendously. Gone were the days where all Singapore music had to offer were indie rock bands and singer-songwriters. We're having so many young, bright musicians who are putting our little country on the map.
Want to hear more from this happy trio? Follow brb. on Facebook and Instagram.